The modular construction trend continues to gain pace, with hotel chain Marriot set to build the 'world's tallest modular hotel' in only 90 days.
Designed by Danny Forster & Architecture, the 168-room, 26-storey hotel will be built in New York City's Sixth Avenue with prefabricated guestrooms arriving at the hotel site fully constructed, inside and out.
Besides finished, painted walls, each 'module' will contain a fully outfitted guest room – with beds, sheets, pillows, flooring and toiletries. The hotel's roof and rooftop bar are expected to be produced using modular construction, and its more customised public areas such as the restaurant and lobby are expected to be constructed using traditional methods.
"This hotel takes every advantage of off-site manufacturing, as you might expect," explains Danny Forster, founder of Danny Forster & Architecture.
"But it does so in a way that defies expectation. We wanted to demonstrate that modular building can do more than just harness the efficiencies of the factory. It can produce a graceful and iconic tower. And yes, it can do so at the rate of an entire floor a day."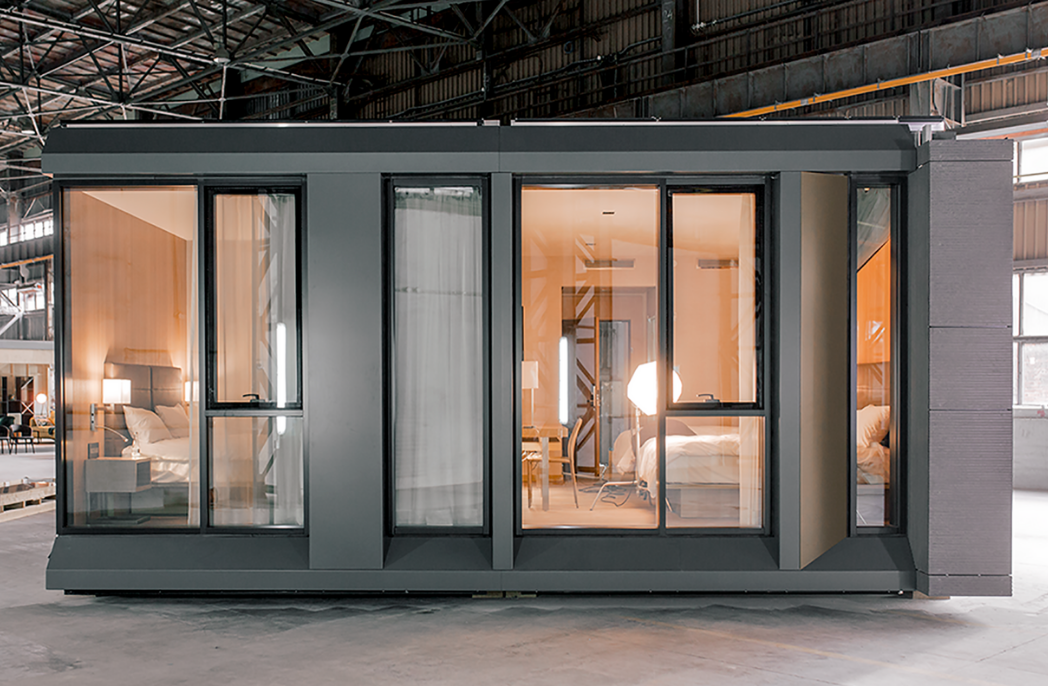 Marriott, which has the largest pipeline of hotels in North America, began researching modular construction in 2014 to offset lengthening hotel construction times. The company says since 2011, it has seen the average time to build and open a hotel in North America increase by as much 50 percent, depending on factors such as location and size of property.
Eric Jacobs, Marriott International, chief development officer, says that in North America, the construction process hasn't changed significantly in 150 years and is "ripe" for innovation.
"The world's tallest modular hotel in one of the world's greatest destinations will act as a game-changing symbol to ignite even greater interest in modular among the real estate and lending industries," he says.
Marriott says it has been working with leading modular manufacturers since 2015 to "help them better understand the untapped demand that hotel development companies represent".
Since the launch of the initiative, the company's development partners in North America have opened 31 Marriott-brand hotels – all low-rise structures – that incorporate prefabricated guestrooms and/or bathrooms.
The hotel is due to be stacked in the late American autumn.