Marriott Hotel has opened its first branded hotel in Indonesia, with a modern designed based on the history of the region. 
Designed by Jakarta-based design firm Domisilium Studio, the 347-room hotel reflects local Javanese culture throughout its interior spaces, drawing design inspiration from the historical Taman Sari, a former royal garden of the Sultanate of Yogyakarta, where the hotel is situated.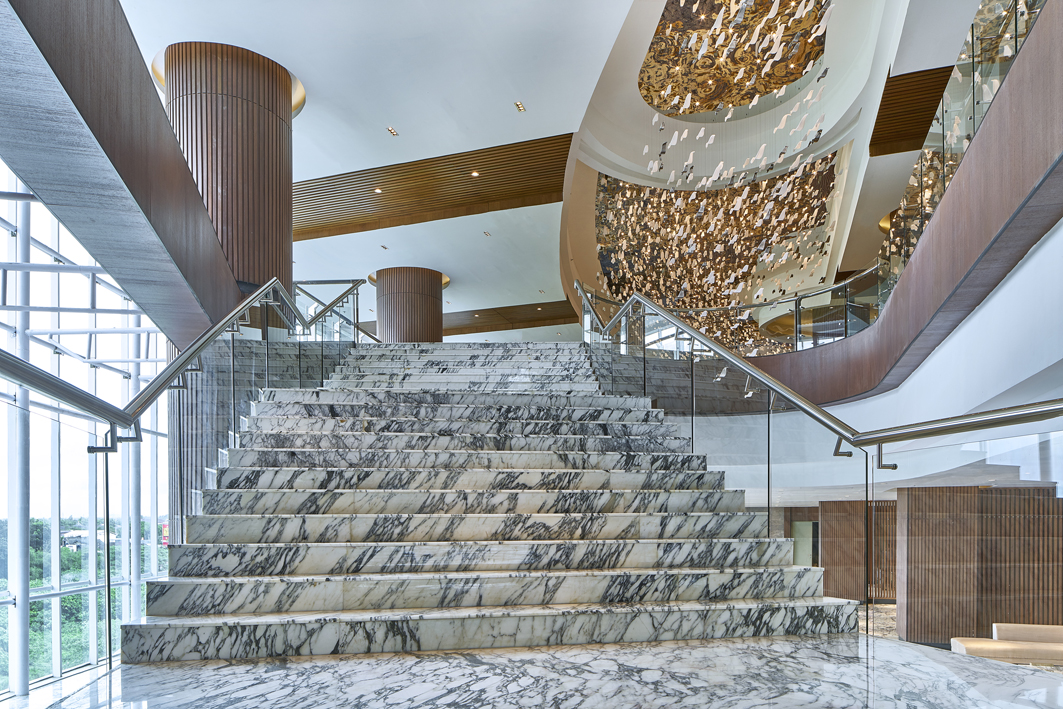 The reception background is inspired by the water ripples of Taman Sari's pavilions and pools with a similar concept applied to the ceiling details above the bar area in the lounge, which is brought to life with clear white acrylic and sheer fabric. Throughout the hotel, the designers have used a calming and neutral colour palette of browns, greys, blacks and whites and the modern, open spaces strike a balance of marble, wood and stone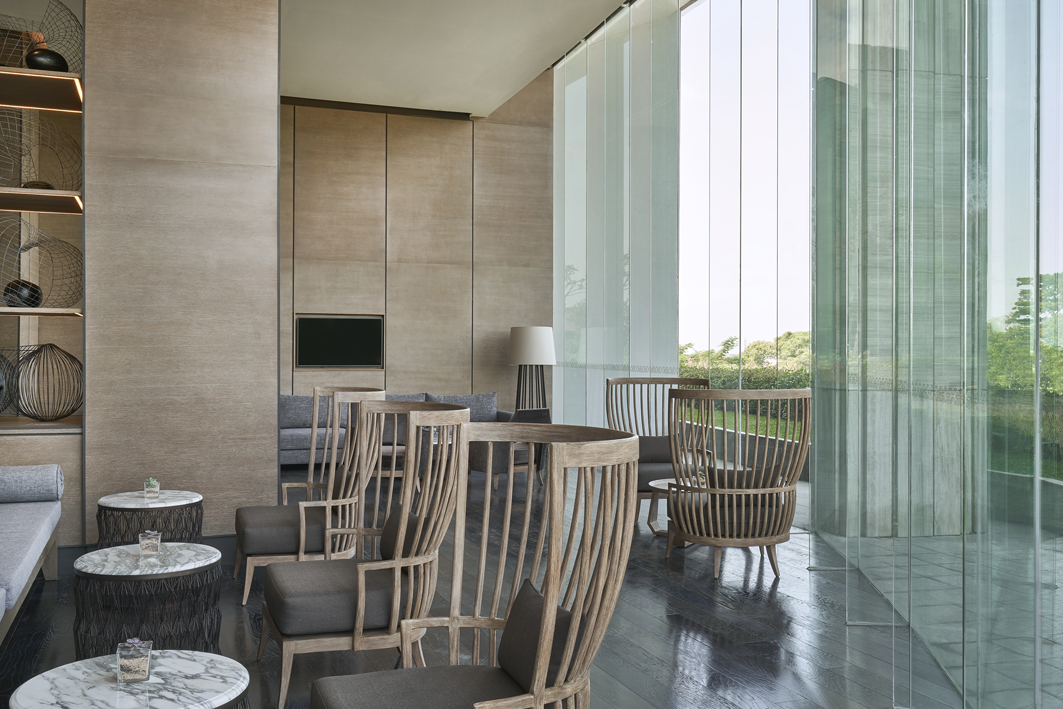 A central theme throughout the hotel is Kawung batik [a technique of wax-resist dyeing]. The guestroom corridor carpet features a custom designed Kawung batik pattern inspired by flower petals falling on water. The Kawung pattern also appears on the headboards in the guestrooms, mimicking flower petals scattered by the breeze, and as metal die-cut features in the elevator lobby and guestroom signage.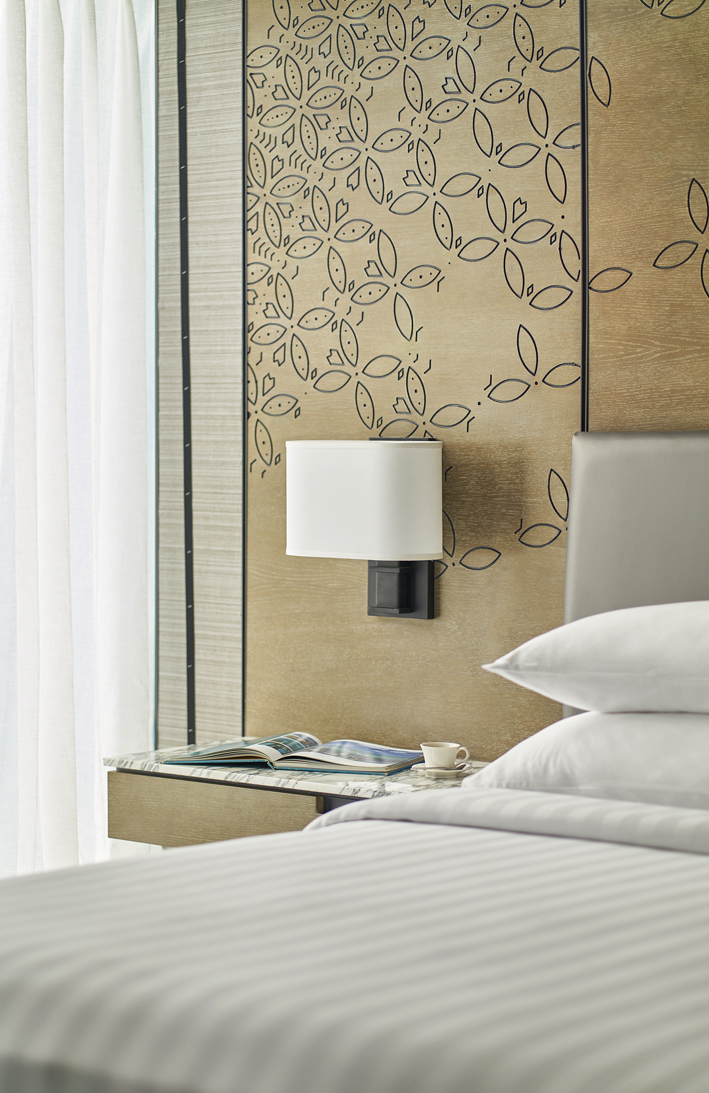 "The design brief was to 'Design Brilliantly', to create a modern, contemporary hotel that reflects local Javanese traditions and values," says Alain Rigodin, general manager of Yogyakarta Marriott Hotel.
"Through the use of the Kawung batik motif and the contemporary reimagining of local materials, textures, shapes, and colours, the results resonate with the new generation of travellers. Yogyakarta Marriott Hotel is the first 5-star hotel to open in the city for over 10 years and the modern, contemporary styling throughout sets a new standard."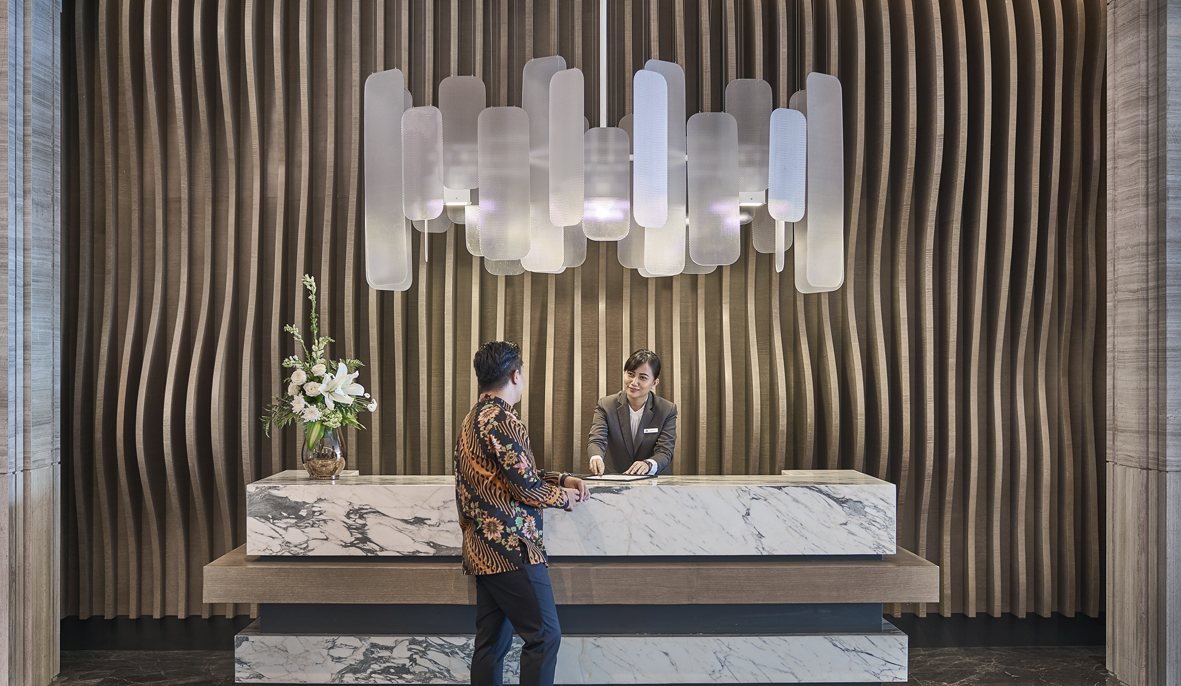 The colour palette is based on shades of white, grey and black, which again invoke the essence of water and balance the warmth of the wood finishes that are prevalent in the interior spaces.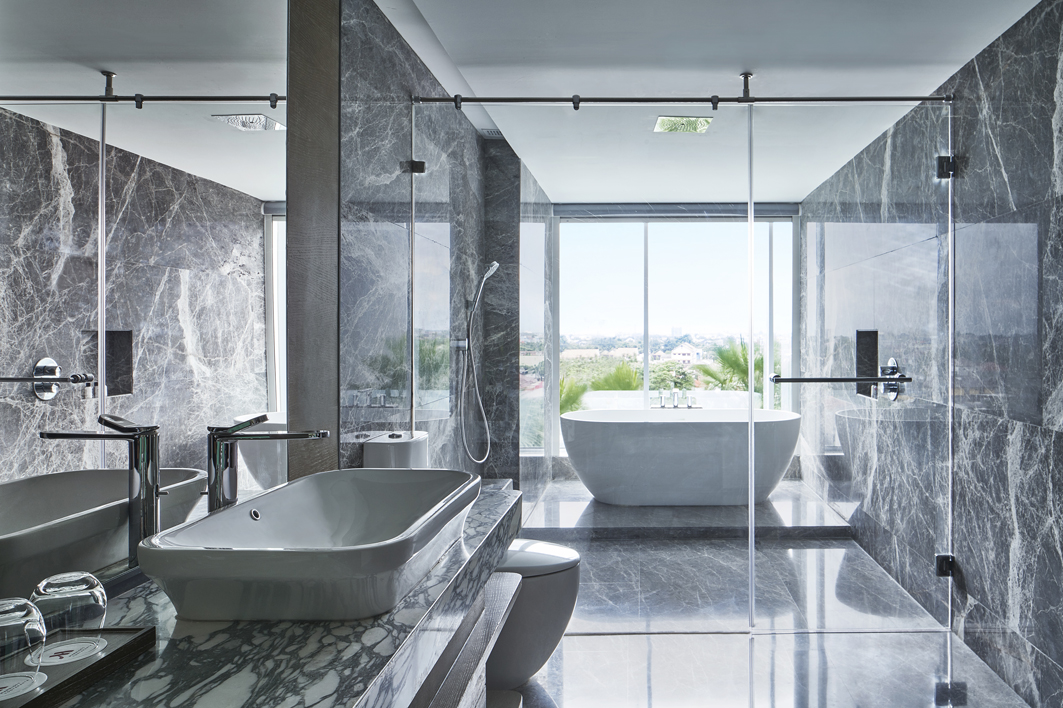 The concept for hotel's Taman Sari Bar & Grill is a semi-outdoor area that extends to the outdoor pools with a tropical lounge feeling. The designers specified more textured materials to emphasise the indoor-outdoor feel and added blue geometric floor tiles to give a batik-like expression to the space.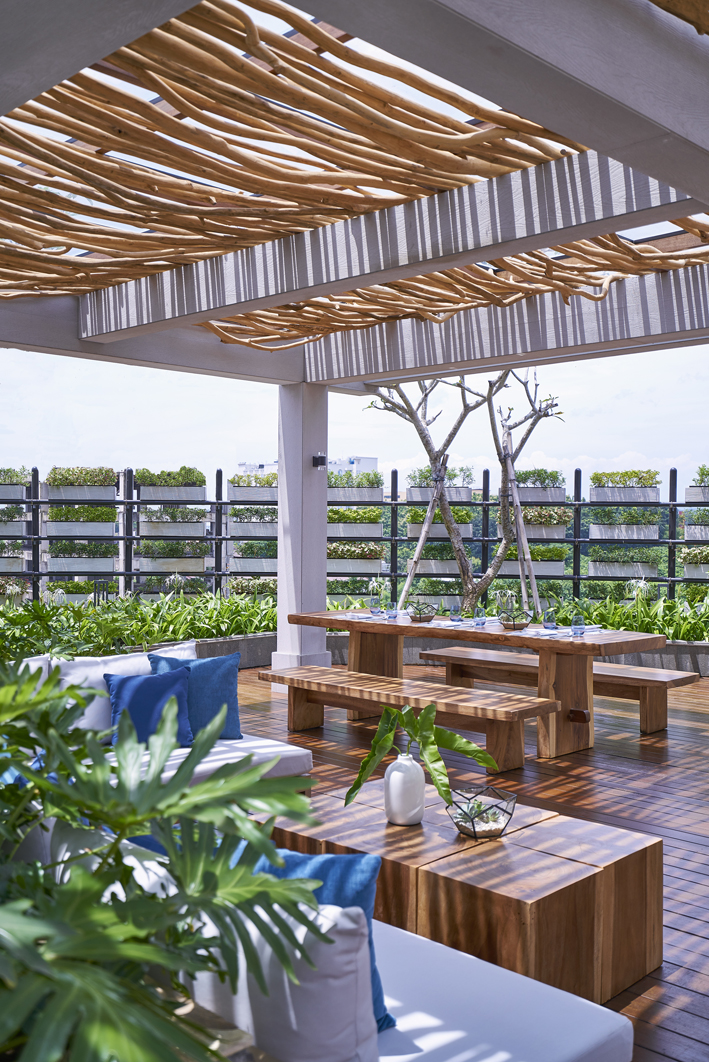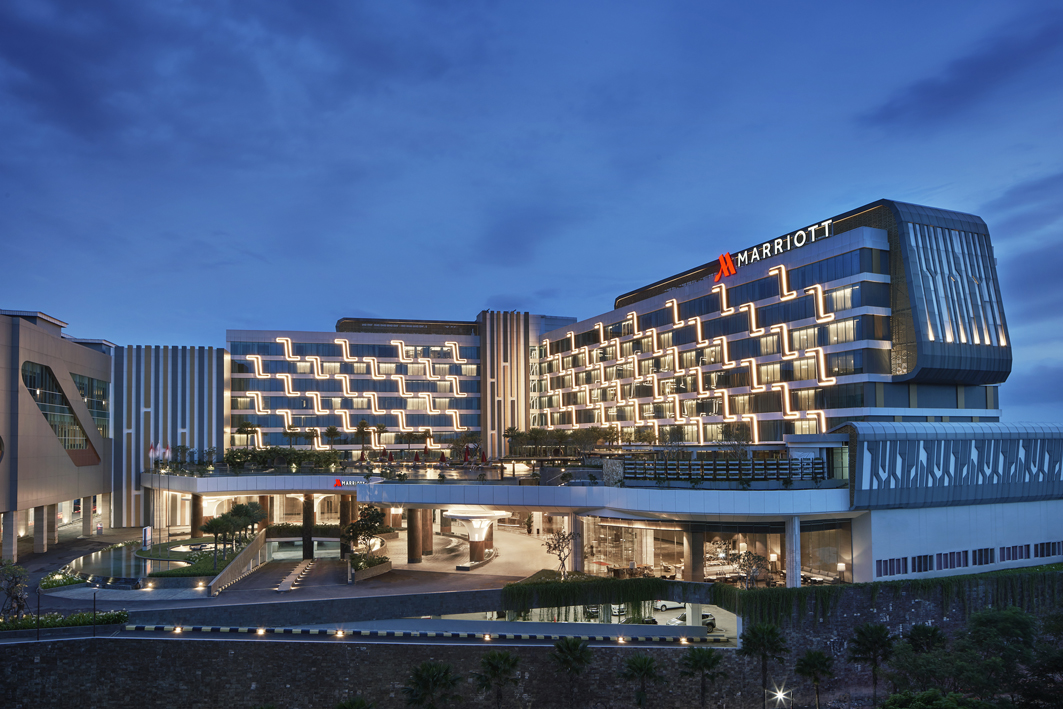 Photography by Jorg Sundermann