Brisbane-based KP Architects has redesigned the Camden Valley Inn, located south-west of Sydney, paying homage to its history as a 1930s haunt.
Originally built to promote the pure milk of Camden Park, the inn is now a restaurant and a luxury hotel. Set on five acres of land with views of the Razorback, it offers guests a country escape with a high-end dining experience.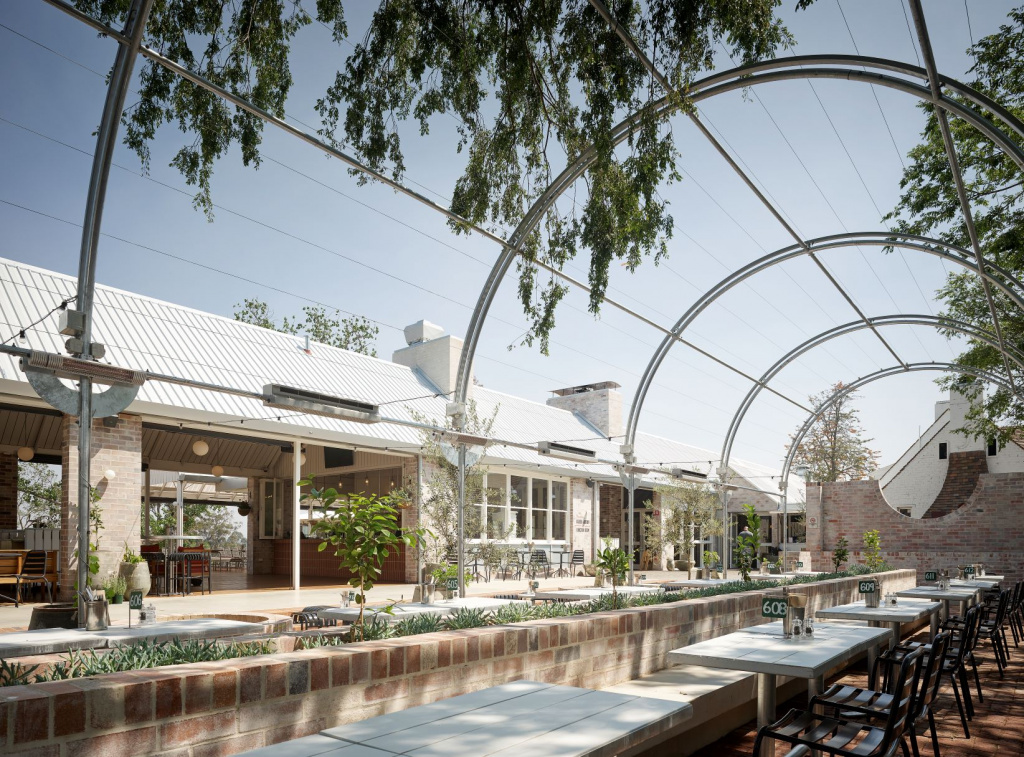 Wear and tear caused by successive redesigns had seen the hotel tire and it was in urgent need of attention. The brief to KP Architects was to refurbish the inn to meet the expectations of modern clientele and showcase the rural landscape, while celebrating the ancestry of the structure.
This was achieved through the careful and considered removal of layers of additions that had been installed over the years.
"By removing these redundant structures, we could reveal the original architecture while introducing new structures that were sympathetic and celebrated the history of the venue and its heritage neighbourhood and setting," says KP Architects director Kon Panagopoulos.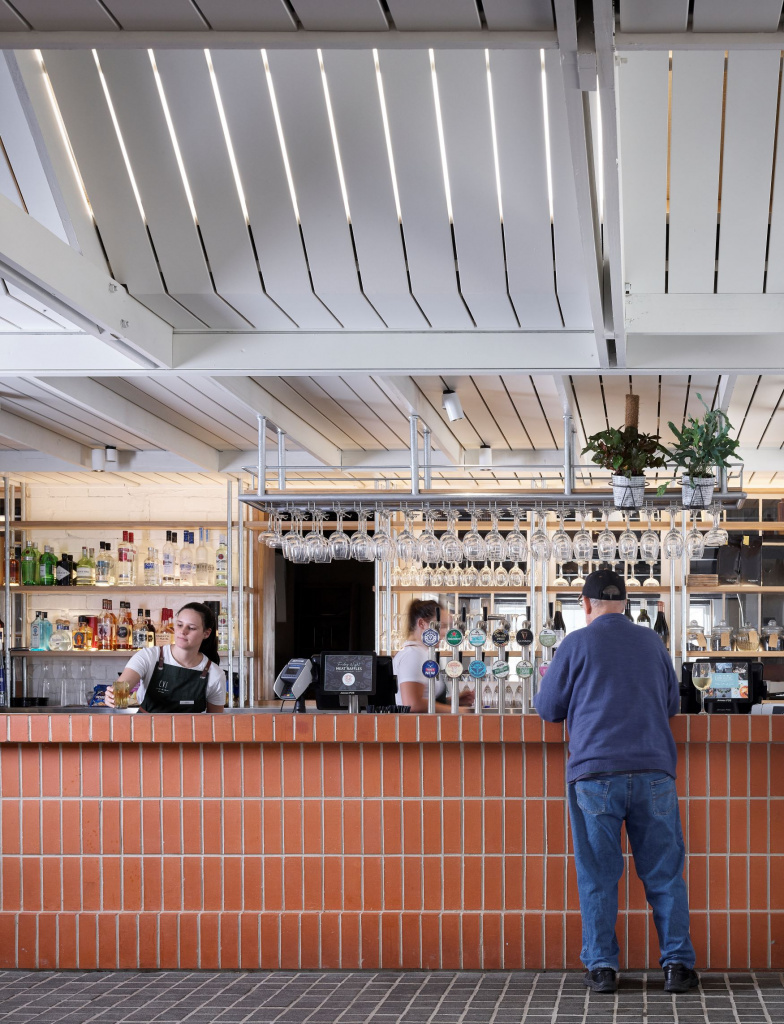 While the new work was extensive, these additions do not overwhelm the original Heritage building or its landscape.
"We set out to ensure that the original Heritage building and its rural setting were the heroes, draw people to the venue, and create a memorable stay," adds Panagopoulos.

The new buildings take their design cues from the original architecture, both in the roof form and farm-estate scale. Two pavilion buildings are positioned parallel to the original building, separated by a narrow, covered laneway that demarcates the new from old.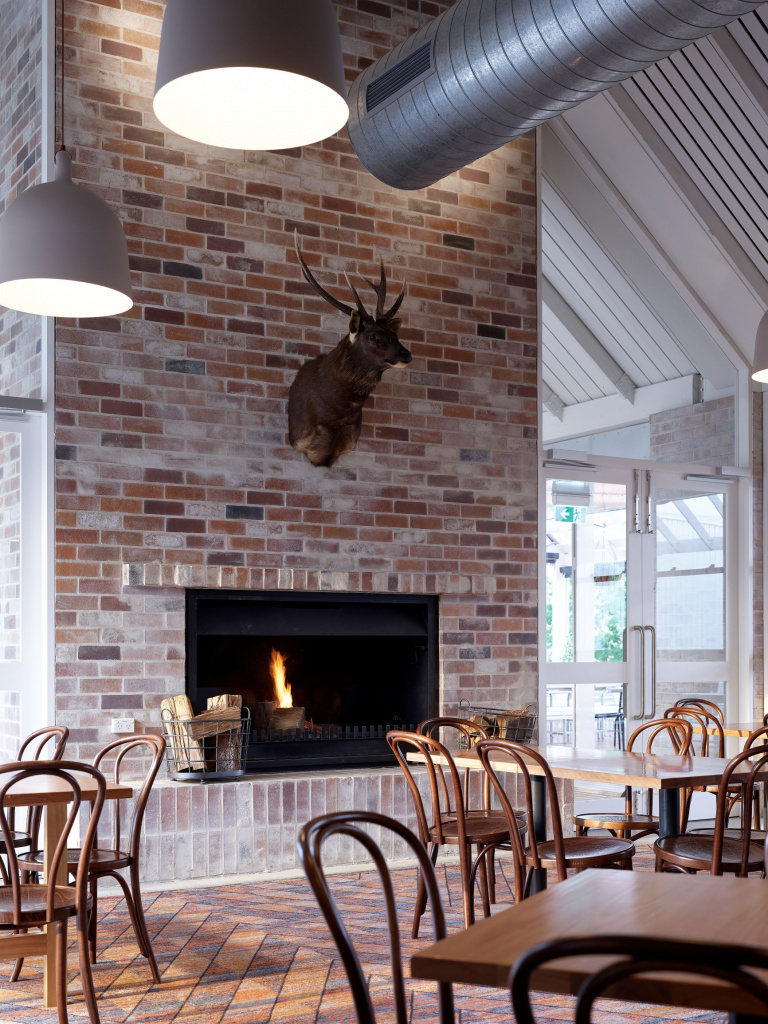 Brick was the cornerstone of the redesign, making over the new walls and columns. KP Architects selected Macarthur Mix and Terracotta Smooth bricks for their textural qualities and earthy tones, which suited the rural setting. The brick was then given a light render wash, creating a subtle interplay of colour and texture.
Other material choices, granite cobble stone for the lane-ways; recycled pavers for the beer garden; terracotta tiles in amenities areas and solid timber for fixed seating, were selected to complement the rawness of the brick.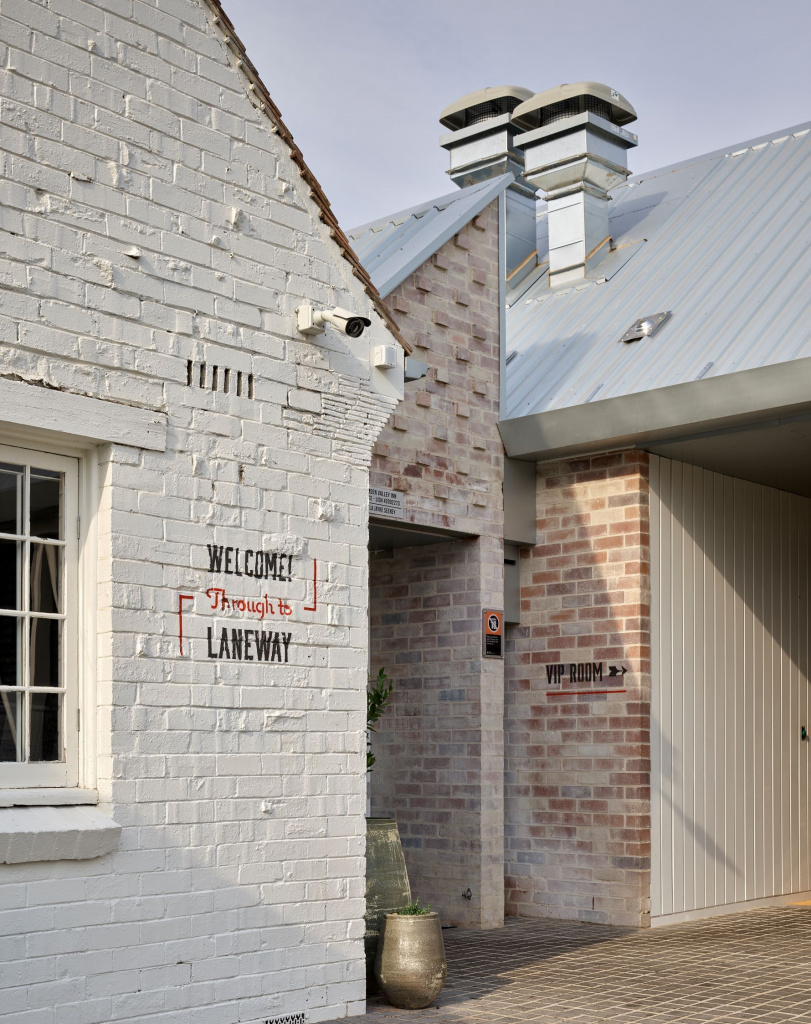 "Since opening, the response from the local community has been very positive. It has truly engaged with what we set out to do, to create a venue that speaks to the community and reflects its rural setting. Humble and honest," says Panagopoulos.
Recent projects from Stukel Architecture and Sally Draper Architects also tread the fine line between paying homage to heritage and creating a modern redesign.