In the world of photography there is one man who is recognised and celebrated as arguably the best architectural photographer in Australia. Who is this icon? It is, of course, Mr John Gollings.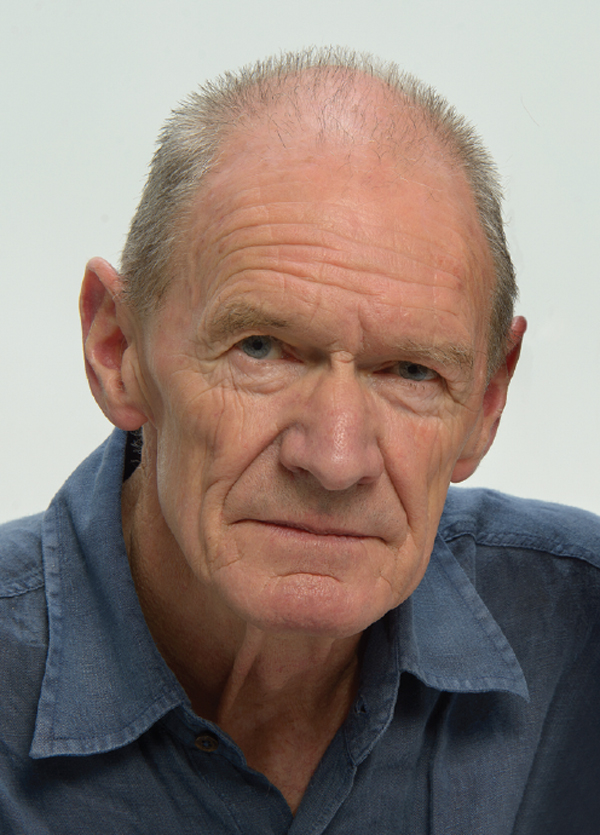 For close on 50 years John Gollings has been at the forefront of his profession and, throughout this time, he has documented the changing architecture and design landscape of our country. He has influenced a generation of aspiring photographers, mentored rising stars of his profession and shared his knowledge with all. His 'hero' image is beloved by architects and designers alike, and his work has permeated into the life of anyone who has ever seen a photograph of a building or interior. Heady stuff and, yes, you can tell that I like the man. He has a humility about him, an ease of character that sits well in all company and he still has an inquisitiveness about the world that helps keep him young at heart.
As a child of nine, Gollings discovered a passion for photography through the lens of the family Ensign box camera. The die was cast and the fascination of the image took hold. Gollings attended private school and it was expected that he and his brother would study for a profession. There was a grand plan to join the family business; his father was a builder and his brother followed suit. His role was to be the architect and so he commenced his studies at Melbourne University, leaving in 1967. For a short time, he was engaged for work experience by Buchan Laird and Bawden (where he worked on the Melbourne Stock Exchange project), but the world of photography was his passion and at 22 he became a photography assistant to Peter Gough at Orpin and Bourne, an advertising photography studio. He was successful, very successful, picking up major clients through DDB Needham, such as the Marlboro, NAB, Fibremakers, Comalco and Sitmar Line accounts, to name but a few.
He worked in advertising for some years, eventually moving to fashion where he prospered, shooting for Sportsgirl in Milan and the Pacific and with other major brands such as Levante Hosiery, Jag, Blues Union and Cherry Lane. But architecture and the built environment were in his blood, and he moved into the field of architectural photography in the late 1970s. Through his studies, Gollings had an immediate connection with many of the up and coming architects of the day, that included Peter Corrigan, Greg Burgess, Denton Corker Marshall and others who chose the academic road such as Bill Mitchell, Professor at MIT and Peter Rowe (urban planner at Rice, later Harvard in the US). Through this network he received commissions and, with his obvious talent, the rest, shall we say, is history.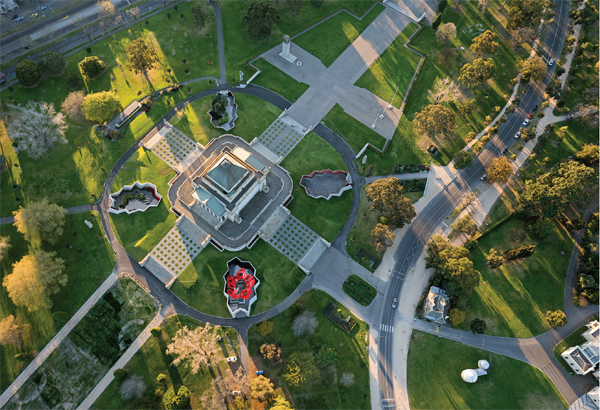 When asked how he works with the camera, Gollings replies that it was "instinctive". He is fascinated by photography and the process that can "invent and freeze" an image. He says there is a positive and negative side to the process that is built on mathematics. His theory of 'dumb' composition is about positioning a subject in the middle of the image and working around that – discounting the 19th century picturesque composition of images. He shoots in context and likes elevation, but the compositions are tightly controlled and it is this that shapes the instinct.
In the early days Gollings says he began to realise that the architectural projects he photographed were becoming a major body of work as a documentation of Australian architecture and design. Today he has amassed what is generally thought of as the most complete and in-depth archive of Australian architecture over the past 50 years. He thinks of this body of work as his legacy and has ensured that it is archived, referenced and readily accessible. Incredibly, Gollings has kept a copy of every image that he has ever taken. Never one to rest on his laurels, he was one of the first to explore the 'new' digital technology and embraces the high tech changes within his industry.
He knows everyone and his list of influential friends and colleagues of note is infinite. I love the fact that when visiting Melbourne, Zaha Hadid was a regular for dinner at his East Melbourne house. He has worked on projects in London and Japan and travelled the breadth of the US and Hong Kong photographing landscapes for George Hargreaves.
Although he has worked primarily within Australia he has an abiding love of ancient cities and their urban environment. Throughout his lifetime he has been documenting many important ancient cities throughout Asia and beyond, such as Angkor Wat, Vijayanagara, Buddhist cities in far west China and Berber cities in Libya. This passion began in 1980 when South Asian architecture expert George Michell invited him to India to document a World Heritage site, the imperial city of Vijayanagara or the 'City of Victory'. Over the past 33 years he has returned annually to photograph the city. To celebrate this documentation, the Jindal Steel Company established the Kaladham Museum and his works on Vijayanagara are on permanent exhibition.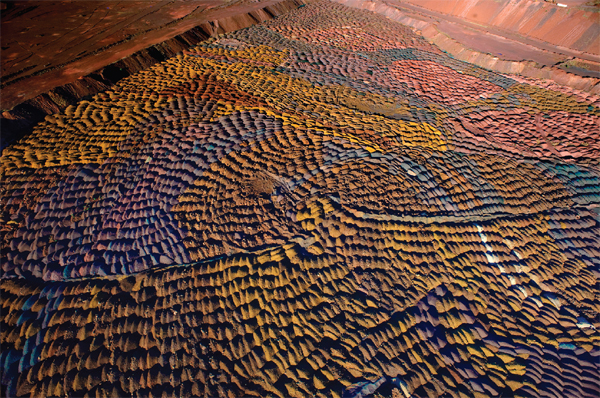 Gollings is fascinated with these ancient, purpose-built, cities and the major interest is in their layout: the hierarchy of roads and configurations that lead to respect for either the institution or the leader (modern day equivalents would be Washington or Canberra). He is constantly striving to take a single defining image of a whole city and it is this that has become a lifelong quest. Another passion for Gollings is the Australian bushfire landscape and through aerial photography he has documented every major bushfire for the last 30 years. His fascination with cities and landscapes is enduring and there is no end in sight.
A milestone for Gollings was the installation Now + When at the Australian Pavilion for the 2010 Venice Biennale. As creative director with Ivan Rijavec, and colleagues David Pidgeon and FloodSlicer, he was part of the group that presented three-dimensional images of the existing Australian cities and mining holes as counterpoint to three-dimensional rendered futuristic city designs. The Biennale was a proud moment for Gollings.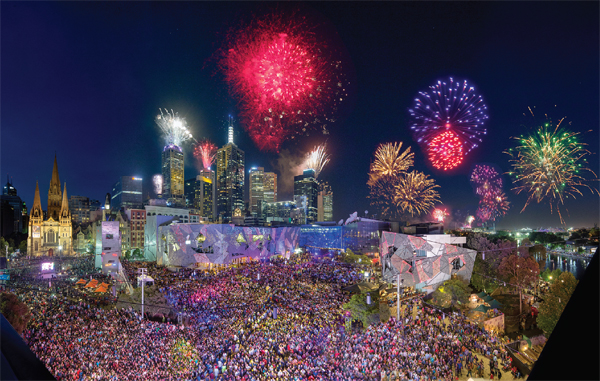 His office is a hive of activity. Not only is the studio a home for his photography, but he also shares the space with David Pidgeon of Pidgeon Design and, until recently, FloodSlicer Gollings, a threedimensional image rendering business. Gollings is a generous mentor, lectures students and has helped train many of the best photographers in Australia. Well-known and respected photographers such as Dianna Snape, Emma Cross, Sandy Nicholson, Isamu Sawa and Katherine Lu have assisted him during their formative years and, in honour of his contribution to photography, Gollings was recently made an Adjunct-Professor of photography at RMIT.
John Gollings is a man of talent and an inspired creative whose hunger to learn has been the driver through an incredible life. His boundless energy remains and his quest for the holy grail of images propels him to constantly extend himself, to explore and experience everything. He is without a doubt an icon of our era.
Article by (inside) magazine co-editor Jan Henderson.