In celebration of International Women's Day, ADR looks ahead to upcoming projects from female-run, Australia-based architecture studios.
"As a profession – despite being very comfortable with change in our design practise – we are weighted by our pronounced conservatism," SJB's Monica Edwards told ADR in 2019. 
"We operate under archaic structures that reinforce power; power most frequently held by men, and in our profession, this is demonstrated through business ownership."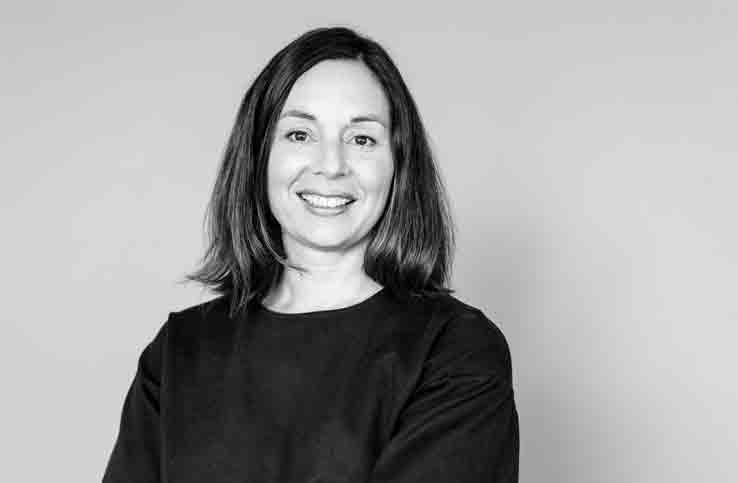 Caroline Criado Perez's 2019 book Invisible Women described the trickle-down effect of this male-dominated industry as, "a world that has been designed around one very specific man". This 'Reference Male', as Criado coins him, is 40-years-old, of average weight and Caucasian. Our built world is one that recognises and accommodates him as the default human.
As architecture's systemic biases have surfaced, programs have been put in place to address equity problems. Last month, Western Sydney University teamed up with Frasers Property Australia to launch a $60,000 scholarship for women studying the Masters of Architecture, designed to "encourage growth in female participation in architecture".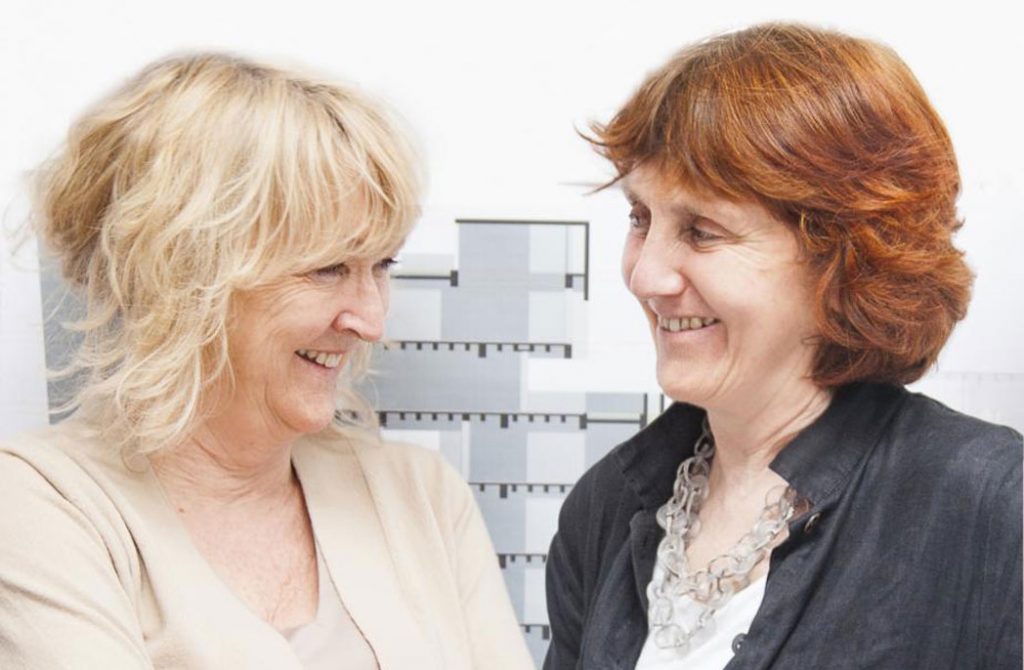 Today, women are working and leading projects well beyond the interiors and the private residentials that ideas of the 'female architect' have historically been weighed down by.
Just last week, Yvonne Farrell and Shelley McNamara of Irish-practice Grafton Architects, were announced as the winners of the 2020 Pritzker Prize, two of only five female Pritzker laureates. The jury made a point of noting the architects' gender as "pioneers in a field that has traditionally been and still is a male-dominated profession". 
In celebration of International Women's Day, but in recognition of the year-round contributions of female architect's to our built environment, ADR has compiled a list of exciting upcoming projects from Australia-based female-run practices. 
18 Loftus Street by Silvester Fuller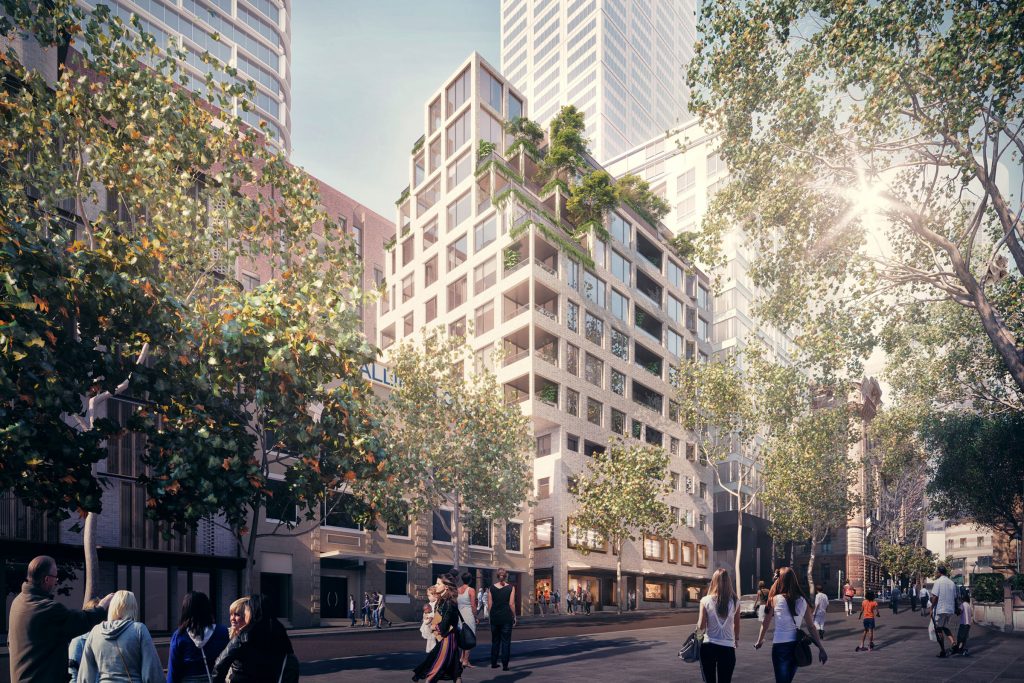 Sydney-based Silvester Fuller is an architecture and interior design studio established by partners Penny Fuller and Jad Silvester. Prior to founding the studio in 2008, Penny Fuller held project and design roles at Foster + Partners in London and the Renzo Piano Building Workshop in Italy.   
Silvester Fuller is responsible for delivering 18 Loftus Street as part of Circular Quay's Quarter Quay. Designing one of the seven buildings contained in the redevelopment of Sydney's two city blocks, Silvester Fuller focused on finding a singular identity for their building's 36 apartments.
The resulting design maximises light, outlook and interaction through gradual vertical and horizontal changes in typology, creating wider envelope-like openings as the building rises. 
Nightingale Evergreen by Clare Cousins Architects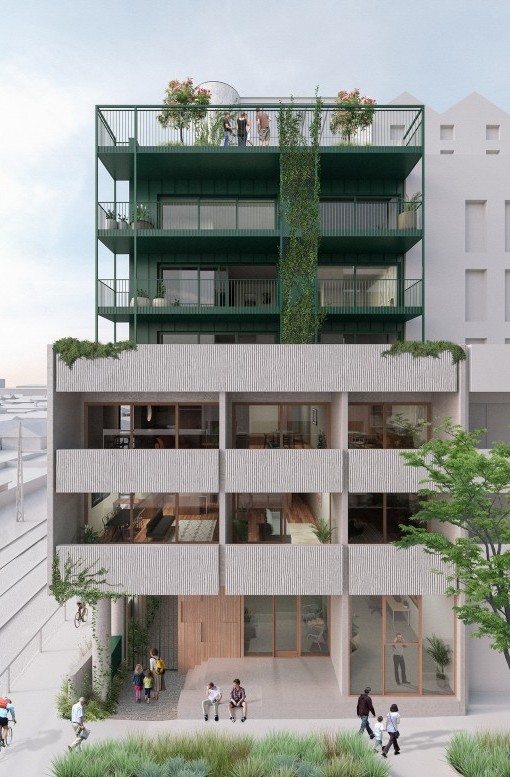 Clare Cousins established her Melbourne practice, Clare Cousins Architects, in 2005. Engaged in projects across the scale, the studio has a particular interest in residential works that foster community.
Clare Cousins Architects are one of six practices collaborating to deliver Nightingale Evergreen: 180 new dwellings in Brunswick that follow the Nightingale Housing model of  high-quality housing that is ecologically, socially, and financially sustainable.
Fortitude Valley State Secondary College by COX Architecture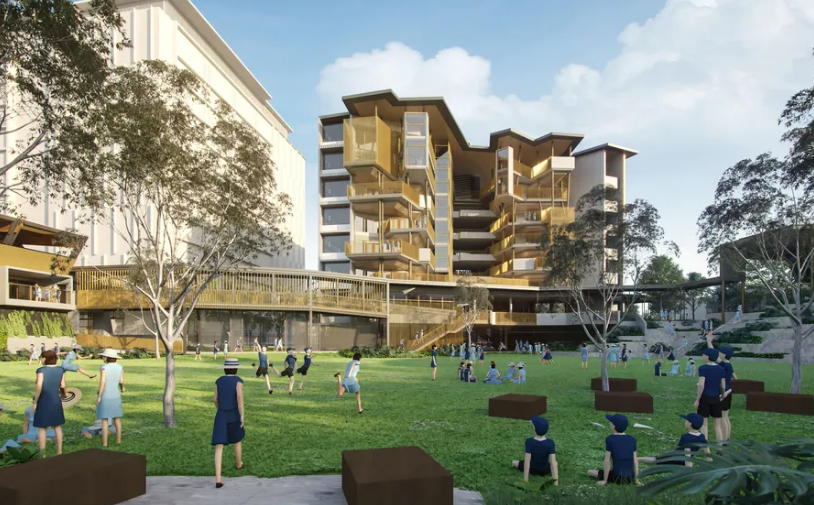 Director of COX Architecture Christina Na-Heon Cho is driven to create inclusive and active environments through collective design processes. Christina studied architecture at both the University of California, Berkeley and the University of Queensland.
Led by Christina, COX architecture won the Department of Education's competition to deliver Queensland's first vertical school: Fortitude Valley State Secondary College. Catering to 1500 students, COX's design maximises green space and arranges traditional classrooms, contemporary collaborative spaces and naturally ventilated outdoor learning terraces across seven stories. The vertical orientation of the building was a response to the subtropical climate and gives the school a sense of place. The project is set for completion in May 2020.
Penrith's Soper Place by Durbach Block Jaggers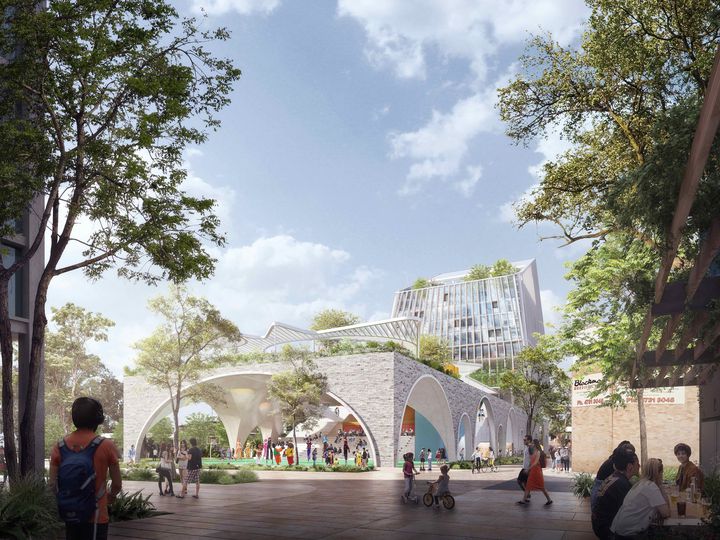 Camilla Block is one of three directors of Durbach Block Jaggers Architects. Prior to her current position, she joined Neil Durbach in practice in 1992. Camilla also works as an Adjunct Professor at the University of Technology Sydney.
In November of 2019, Durbach Block Jaggers won the competition to develop the Soper Place recreation space and office building as part of Penrith's CBD development. The design has two characteristics: a low rise section for play and performance and a main commercial building and community meeting area with rooftop venue. Construction is set to commence in the second quarter of 2020 and be completed at the beginning of 2022.