On 2 September, HAY relaunches two beloved HAY ranges that reflect the Danish brand's pursuit towards a sustainable future in design. 
Visitors will be welcomed to HAY's Fitzroy store to witness the relaunch of two notable ranges – the About a Collection and Colour Crate – which are manufactured from 100 percent recycled post-consumer plastic waste sourced from household offcuts such as televisions and washing machines.
Cult sustainability manager Nicole Johnson is offering two separate tours around the Johnston Street store on the day to share HAY's latest eco-updates. 
The exhibition will display a series of installations, including the globally renowned Colour Crate House off the back of Copenhagen's 3 Days of Design festival, in proudly revealing HAY's new sustainably minded collection that still boasts the brand's signature flair.
HAY has tallied 20 years of experience in making long-lasting and functional furniture, lighting and accessories that are also suitable for everyday life.
The brand is constantly developing new and more efficient design methodologies that not only slash environmental footprint, but demonstrate a focus on democratic design and reliance on responsible materials.
Cult design founder and CEO Richard Munao reflects on how it has been a year since the opening of the store on Johnston Street in Fitzroy – the location of the CHROMA exhibition.
"This exhibition will be a great way to welcome guests to celebrate design and to discuss how we all move forward in producing and buying more conscious products," says Munao.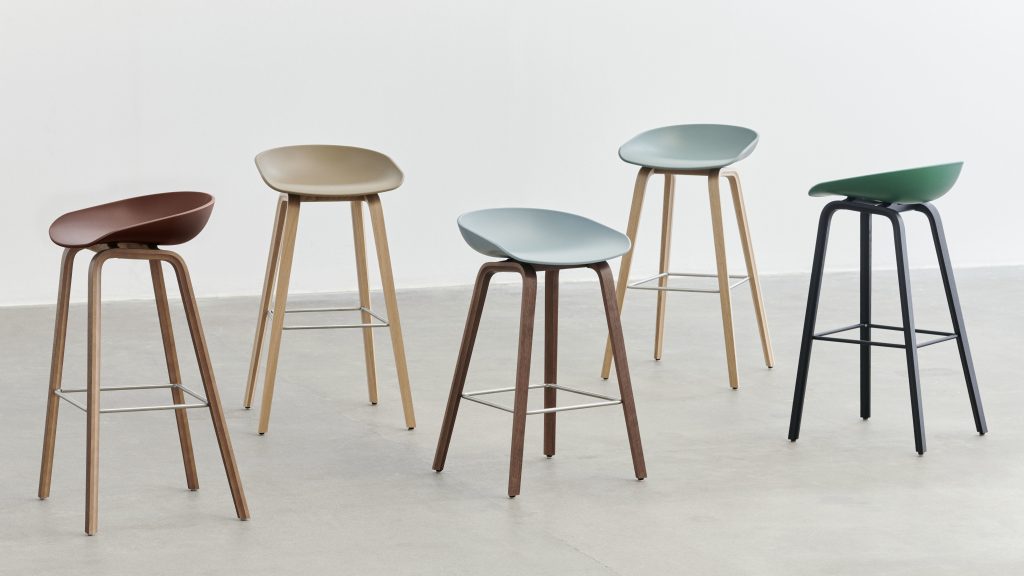 HAY About a Collection
HAY's About a Collection is made from 100 percent post-consumer recycled plastic and steers Hee Welling's notable seating collaboration with HAY in a more sustainable direction.
The range is available in nine new colours of vibrant and fun tones, in addition to seven existing bestselling colours.
HAY co-founder and creative director Rolf Hay says the brand is excited to refresh a foundational HAY range for the new age.
"Using post-consumer plastic for the shell has enabled us to drastically reduce the emissions associated with the production of this series," says Hay.
The plastic is gathered, sorted and cleaned in recycling programmes and then processed into About A Collection's Eco shells.
The AAC wooden bases are sourced from FSC-certified forests. Additionally, the About a Chair and About a Stool hold the EU Ecolabel: a certification allocated to products that have received a high environmental standard during their entire life cycle.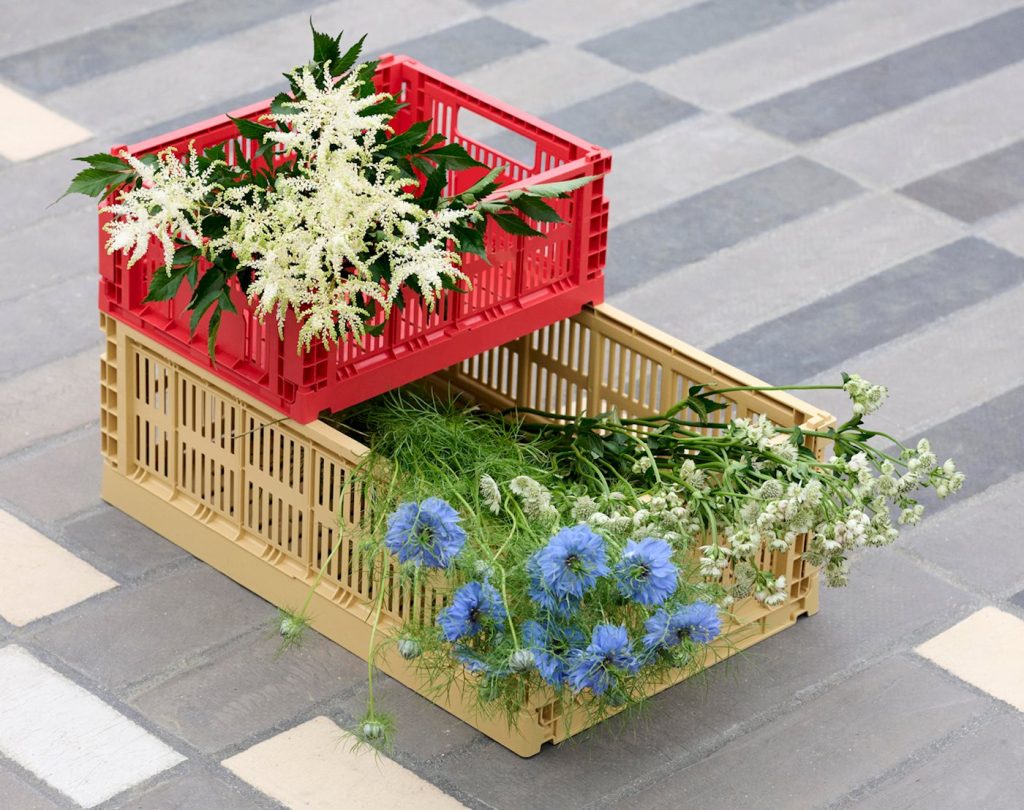 HAY Colour Crate
The Colour Crate is a series of colourful storage boxes bound by a recognisable and perforated design available in a wide range of colours and sizes.
Suitable for storing and organising items on shelves, tables and inside cupboards, the crates are collapsible and can be stacked on top of one another no matter the size.
The aforementioned Colour Crate House installation, which requires a team of three people eight hours to construct, features more than 1000 colour crates in all 19 available colours.
The complete CHROMA exhibition is on display at HAY's Johnston Street store from 2 to 17 September.
Photography supplied by Cult.
Check out CULT's online outlet store.