Hassell has put flexibility at the heart of its design for the Foundation Building at the University of the Sunshine Coast (USC)'s Moreton Bay campus.
"Only around 20 per cent of young adults in the region have a degree right now," says Hassell.
"But that's tipped to change dramatically, with some 10,000 students expected by 2030. By designing a 'next-gen' smart campus that's super flexible for planned growth, we're helping set up USC for success."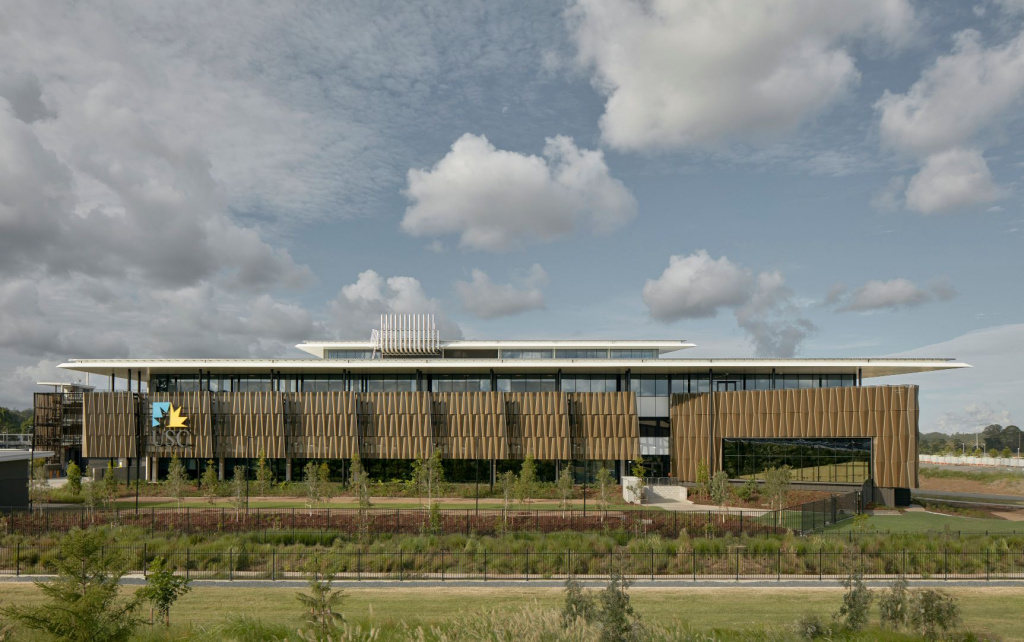 The USC Moreton Bay campus is the first of its kind to be built in the region and is being developed on 10.5 hectares on the site of the former Petrie Paper Mill.
With the Foundation building's opening, stage one of construction has been completed.
Hassell designed the three-storey building with Living Edge and Alexander Lotersztain's Derlot Group to accommodate around 1500 students immediately. That number is projected to rise to 5000 students in the first three years.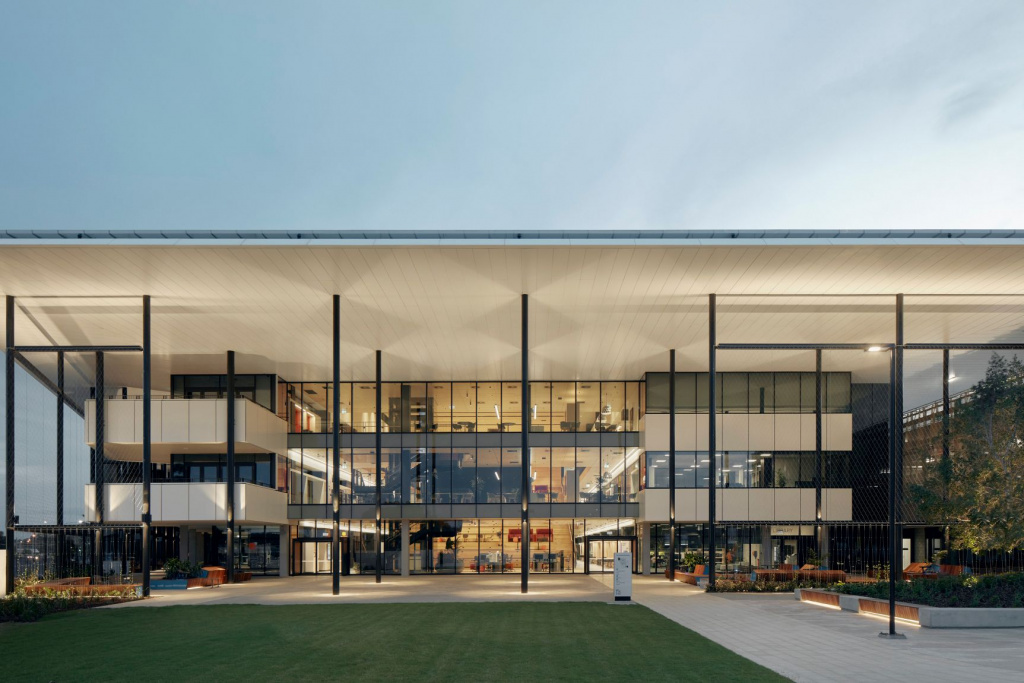 "With all that rapid change, the Foundation Building is designed to be super flexible – ready for growth and the delivery of new teaching and learning methods," it says.
"It's loaded with technology-enabled collaborative and interactive general learning spaces complemented by adaptable hands-on labs."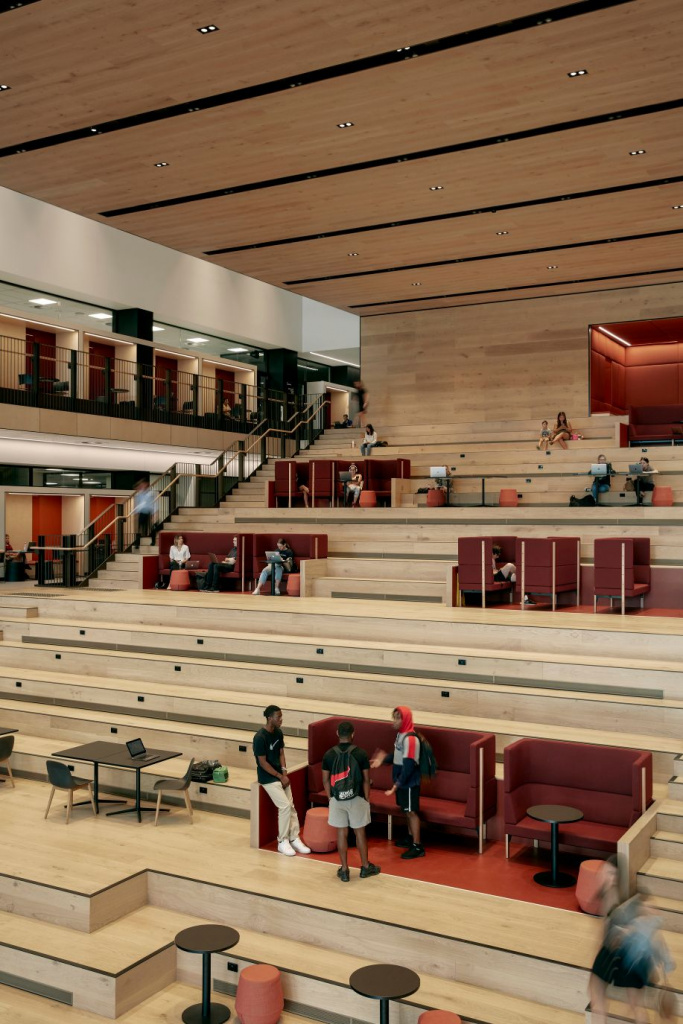 The core of the campus is the Rise – a central, stepped, two-storey amphitheatre that encourages collaboration and incidental meetings throughout the day alongside a 24-hour library.
The Rise is complemented by a diverse range of informal learning settings, from intimate booths to project spaces to brainstorming whiteboard settings.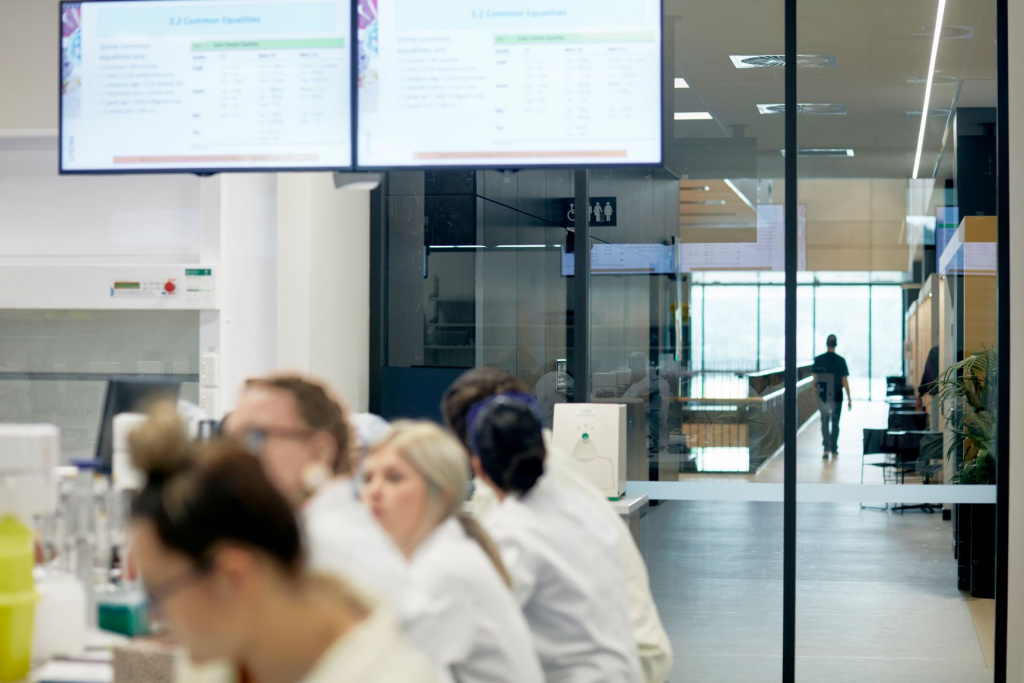 There's also a 120-seat "Wet Super Lab" for sciences, an equal-sized "Dry Super Lab" for engineering, and specialist areas for robotics, thermodynamics, advanced manufacturing and civil engineering together with a mechanical workshop and a maker space.
The 11,382-square-metre building accommodates "the latest problem-based learning supported by cutting-edge, pervasive audio-visual technology" with extensive hands-on learning spaces for nursing, science and engineering, including a 64-person nursing simulation suite.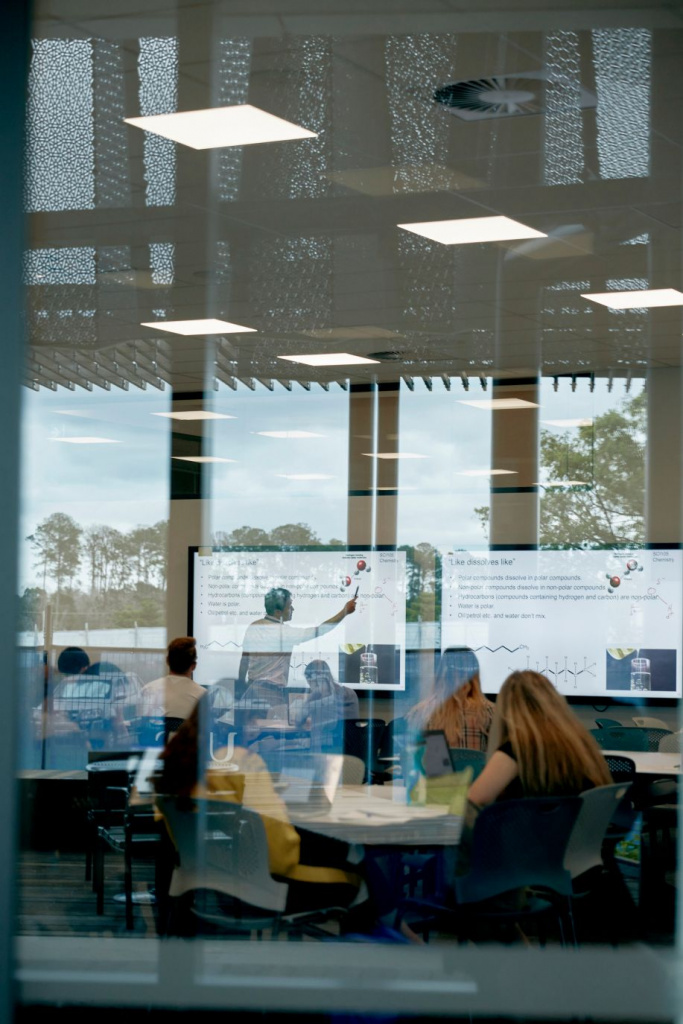 Harnessing Queensland's sub-tropical climate, Hassell collaborated on the build with Hansen Yuncken, designing the Foundation Building to operate efficiently, through the use of solar power, deep overhanging roofs and sun shading.
The 460-seat auditorium, lecture theatre and larger learning spaces have also been designed for community events and gatherings when university learning is not programmed.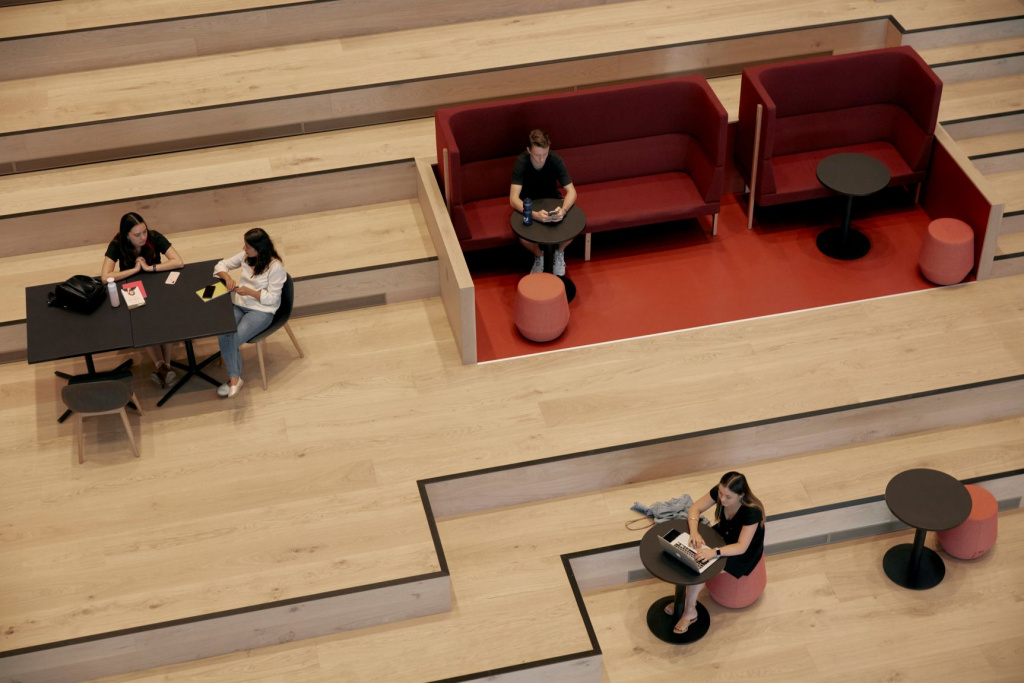 Hassell is an international design practice with studios in Asia, Australia, the United States, and the United Kingdom. The practice also recently completed Geelong's Art Complex, a kaleidoscopic cafe in Melbourne's laneway and Melbourne's Di Stasio restaurant.
Photography: Tom Ross.