Harbour Outdoor and Special Lights have officially launched their outdoor furniture and lighting collaboration for the architecture and design community.
Bringing together handcrafted outdoor furniture with European-designed lighting, Harbour and Special Lights service all of Australia and provide tailored services to the architecture and design community.
Australian Design Review recently spoke with Harbour Outdoor, company director Harriet Condos and Special Lights director Todd Lynton about the collaboration and inspiration behind this new offering.
Australian Design Review: Tell us about the collaboration and what we can expect from this new offering for the architecture and design community?
Harriet Condos and Todd Lynton: Our collaboration is an exciting venture that aims to bring together cohesive solutions that seamlessly integrate furniture and lighting into residential and architectural projects.
Both Harbour and Special Lights have premium offerings which are not only functional but also unique in design, handcrafted and designed to withstand the harsh Australian climate. Our furniture and lighting design specialists can pair collections so architects and designers have multiple options to consider for their various applications.
In addition, both showrooms are located on George Street, Waterloo, in Sydney, so it's very convenient when specifying multiple products.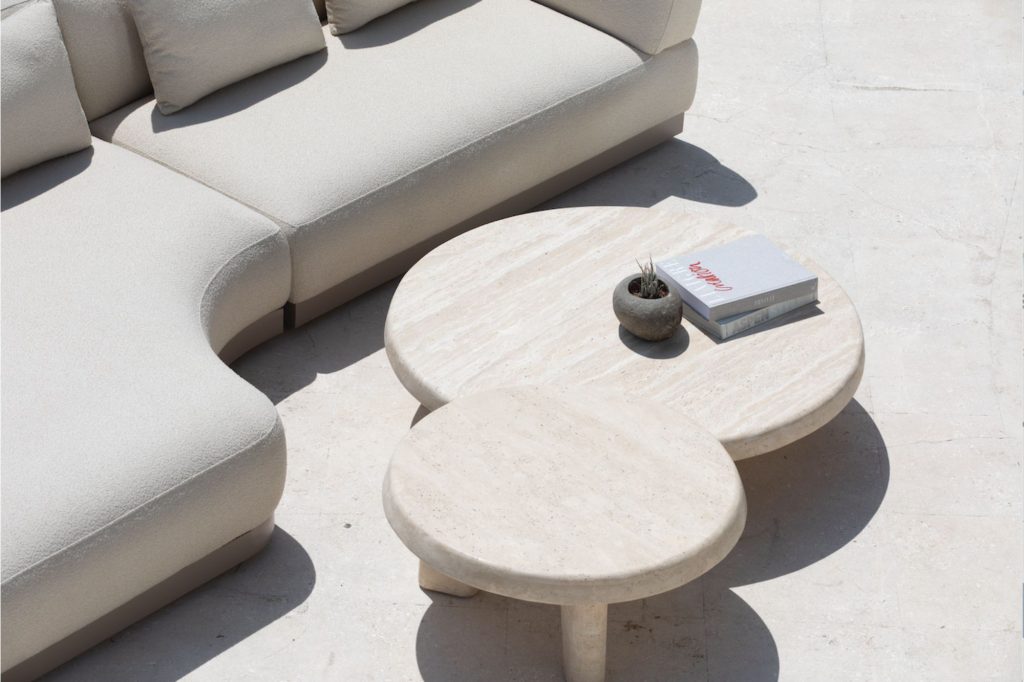 ADR: What was the inspiration behind the partnering of these collections?
Harriet Condos and Todd Lynton: The inspiration behind the partnership started with a simple conversation, which quickly evolved into a recognition of our shared belief in the transformative power of design and functionality.
We recognised that our collections were harmonious in design and our focus on quality in product and customer service was aligned. Our teams work well together to elevate the outdoor space and establish a seamless sense of style and comfort which would otherwise take time to source and create.
ADR: Could you talk through the various designs and how they would fit residential, hospitality and commercial projects?
Harriet Condos and Todd Lynton: Our collections encompass a diverse range of lighting and furniture designs crafted to respond to residential, hospitality and commercial demands. Be it creating an intimate alfresco area or enhancing the ambience of expansive spaces, our products adapt to various design sensibilities to redefine the outdoor living space.
The current installation of the 'Nans' lighting by Bover in the Harbour Outdoor showroom is a beautiful example of synergy when two high-end brands come together. Paired with Harbour's Amalfi collection, which is inspired by Italian contemporary luxury, the setting combines the neutral colours and clean lines of modular lounge chairs with the weave of Barcelona designing lighting in a Mediterranean colour palette.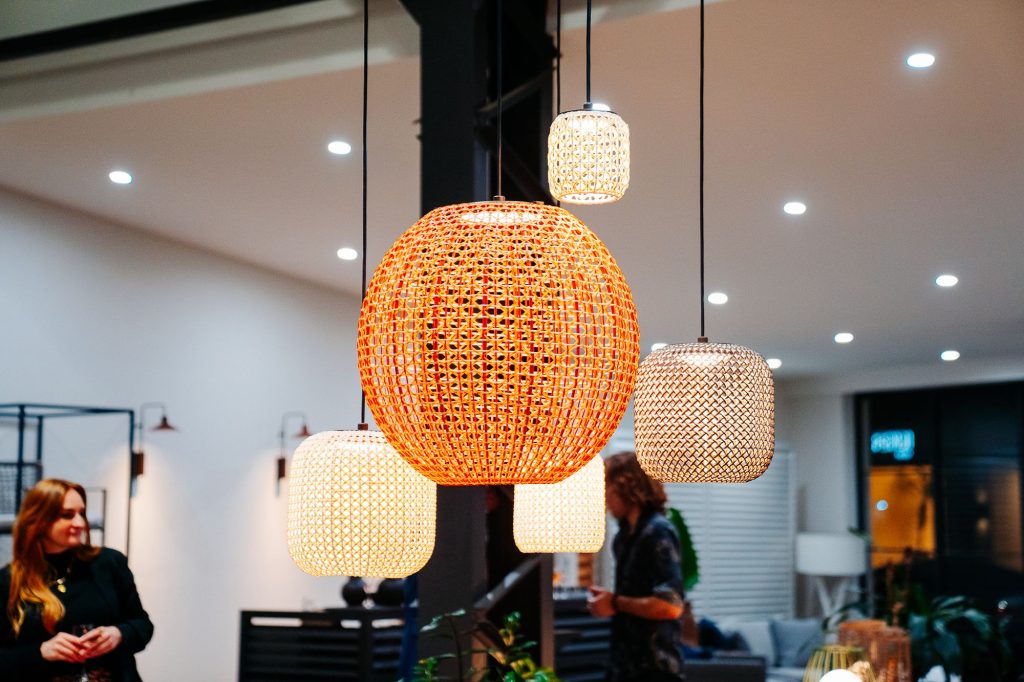 The complementary nature of these completely unique collections shows the versatility of the designs and demonstrates how a space can be seamless and easily elevated.
ADR: What do you think are the main challenges with outdoor furniture and lighting, and how do these collections meet those challenges?
Harriet Condos and Todd Lynton: Lighting and outdoor furniture face challenges related to durability, weather resistance and energy efficiency. We prioritise the use of sustainable materials, source cutting-edge technology for energy-efficient lighting solutions and ensure our furniture is resilient in all outdoor environments.
Durability comes down to the quality of materials and we take pride in this – in fact Harbour even named its collections after coastal environments in Australia and around the world.
When it comes to lighting an outdoor space, there are less surfaces for light to reflect off and a flexible layered lighting approach is needed to allow the area to come to life in different ways and for different uses.
For the lighting of outdoor furniture, there are two furniture categories to consider – lounges and chairs will typically be dimly lit and are often best in shadow to provide a relaxed atmosphere.
The other category features outdoor furniture such as dining tables, which need to be lit flexibly and often highlighted. Some examples of this include:
Light should be focused on the tables, benches and decorative furniture pieces and not on the location where people will sit.
Lighting for the tables should be dimmable to allow different moods depending on the use.
Often some soft decorative lights for the general area will provide enough light for the overall area. (The Nans range by Bover in the Harbour showroom is a good example of this.)
Maximum flexibility is achieved when your lighting is supported with rechargeable portable lamps that can be placed at your discretion, and most of them can also be dimmed to suit the mood.
With over 130 years' combined experience, both Harbour and Special Lights have encountered most, if not all situations, and can support projects to suitably curate a functional outdoor living space.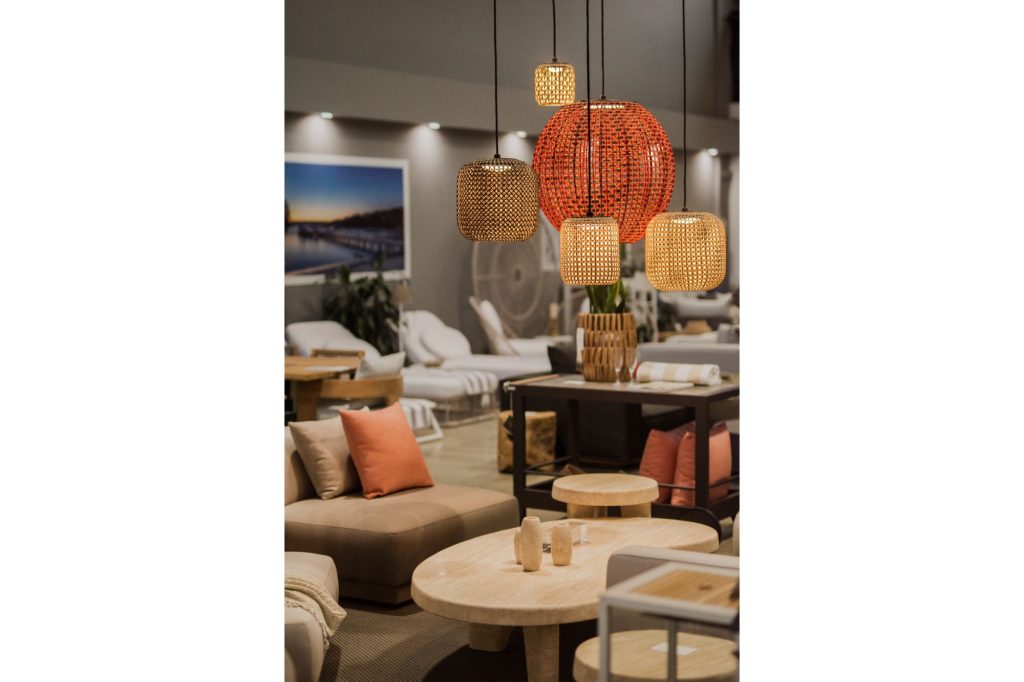 ADR: How would you describe the collaboration in three words?
Harriet Condos and Todd Lynton: In three words, we would describe our collaboration as "unique, harmonious, transformative". Special Lights and Harbour are dedicated to transforming spaces with unique collections that are harmonious in design and function.
Images provided by Harbour Outdoor and Special Lights.
Get your ticket to celebrate industry talent at the IDEA 2023 gala.