The integrated design practice launched stage two of the $54 million Galungara Public School upgrade three years ahead of schedule to cater to the sharp population growth in Sydney's north west.
Galungara primary school is located in the Blacktown Local Government Area of Schofields, bordering Alex Avenue. Both suburbs are considered part of the New South Wales government's wider northwest Priority Growth Area.
Group GSA oversaw the architecture and landscape architecture for stage two of the school's upgrade. This upgrade featured under a broader design contract by Richard Crookes Construction where School Infrastructure NSW (SINSW) served as the client.
The new primary school boasts 39 multi-purpose and interactive learning spaces, such as a library, withdrawal rooms, vegetable gardens and outdoor mindfulness spaces.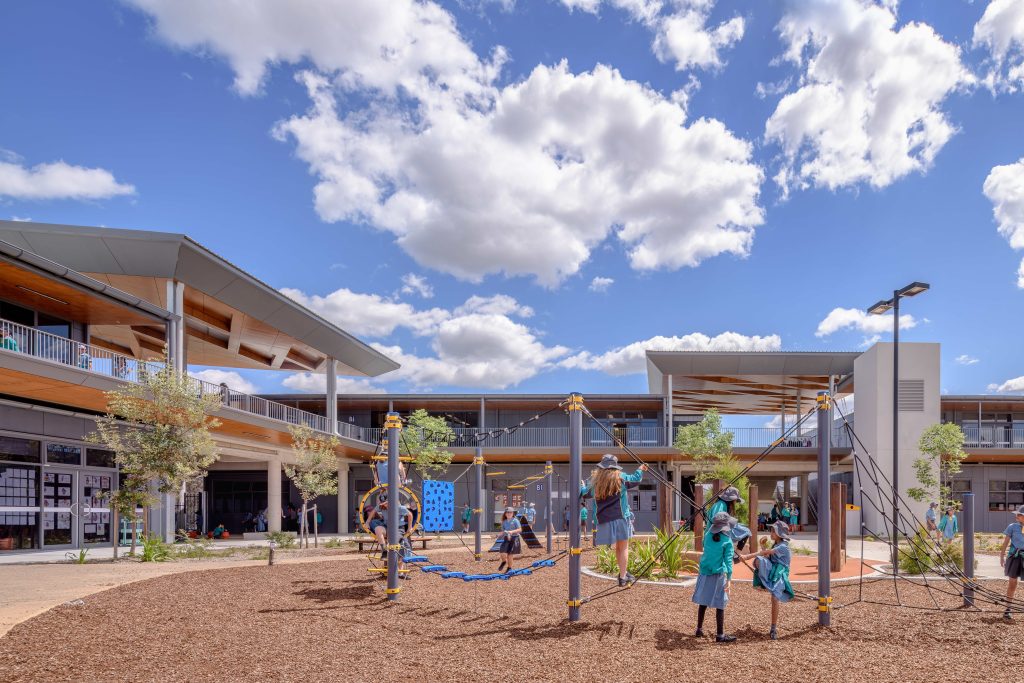 Stage one of the primary schools was designed and built in 2020 under the volumetric Design for Manufacture and Assembly (DfMA) approach. It was one of the first schools in the state to be completed using this method.
Group GSA associate director Rajat Khanna said Melbourne-based firm Modsape manufactured fully finished building modules in their workshop before transporting the modules to Galungara's building site. The team's method was praised as both time-efficient and sustainable, as it reduced on-site waste.
Stage two came to fruition under an accelerated nine-month program with a goal of opening on the first day of Term One 2023. The team had to ensure the project did not disturb the flow and function of the existing school.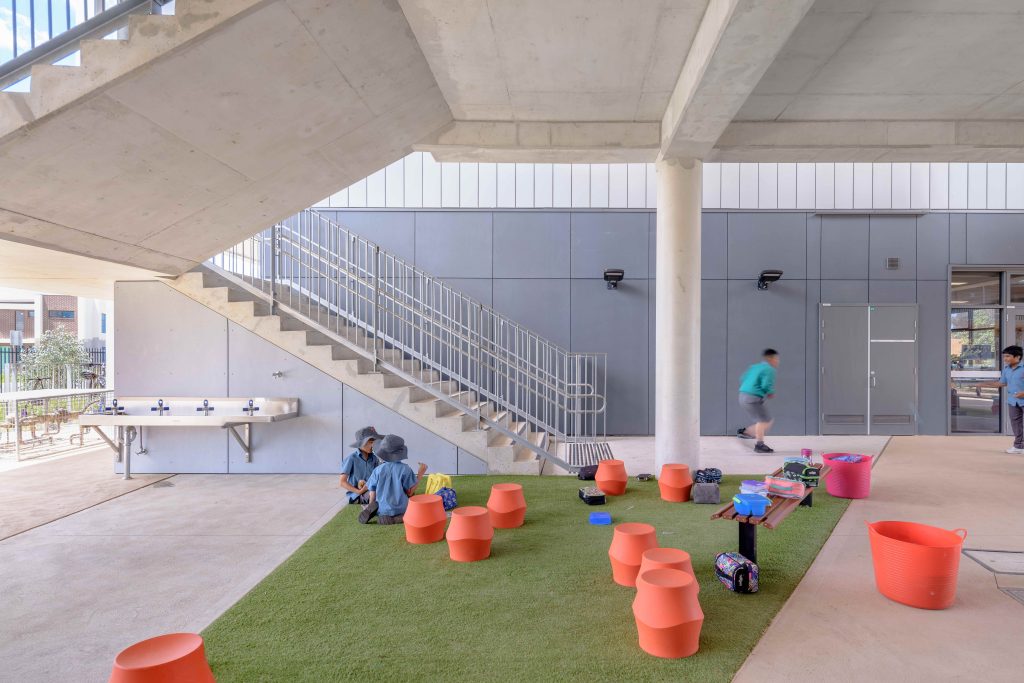 The varied room sizes and furniture within the new learning spaces are designed to facilitate teacher and student collaboration, autonomous learning and team-teaching.
Adaptable and mobile furniture such as operable walls and large sliding doors encourage connection between indoor and outdoor spaces.
Lead landscape architecture for Group GSA Felicity Ratcliffe says the diversity in outdoor play areas – quiet spaces and large-kick-around areas – produce opportunities for both creative and active playtime in nature.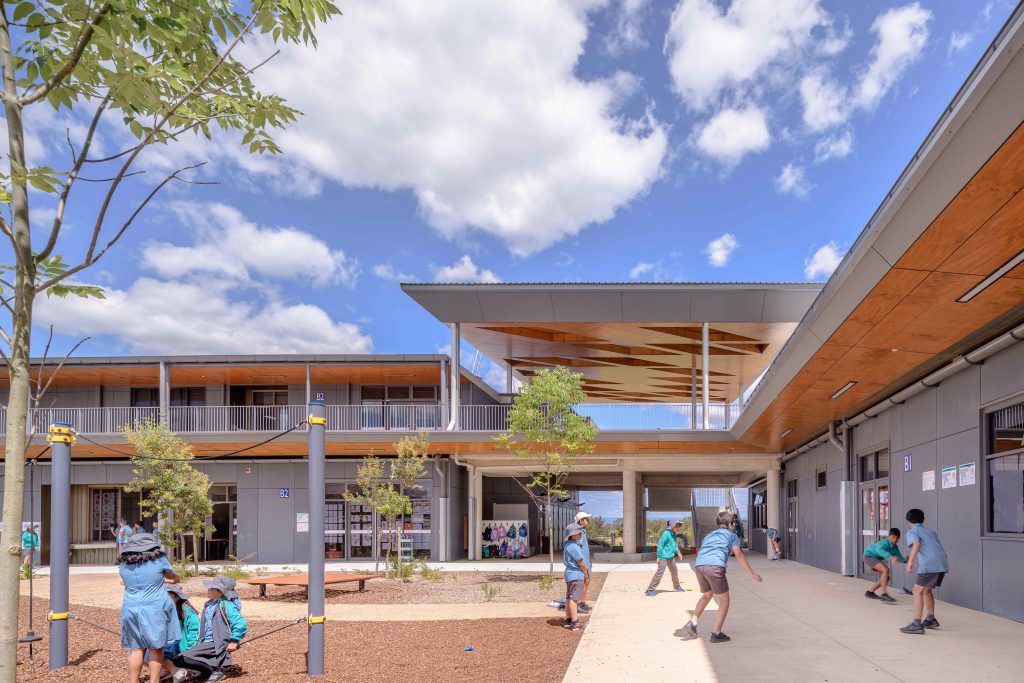 "Connection to the outdoors is an important educational tool – students develop a positive relationship with nature and begin to understand their role as environmental stewards, which reinforces a sense of responsibility towards the local and natural environment," says Ratcliffe.
To see more educational projects, check out Billard Leece Partnership collaborates with Port Melbourne Secondary School to safeguard enjoyable schooling
Photography by Ben Guthrie.