Barcelona-based Estudio Carme Pinós has revealed a design inspired by origami for its MPavilion 2018, which will be located at Queen Victoria Gardens in Melbourne. 
The design comprises two surfaces of timber latticework that intersect with each other to form the roof. The floating planes rest at angles on elevated points, while the roof both allows sunlight and protects visitors from the weather. Patterns created by the sun's movement will reflect the way people move around the space.
Commenting on her MPavilion design, Carme Pinós says: "MPavilion 2018 is a place for people to experience with all their senses—to establish a relationship with nature, but also a space for social activities and connections. Whenever I can, I design places where movements and routes intersect and exchange, spaces where people identify as part of a community, but also feel they belong to universality."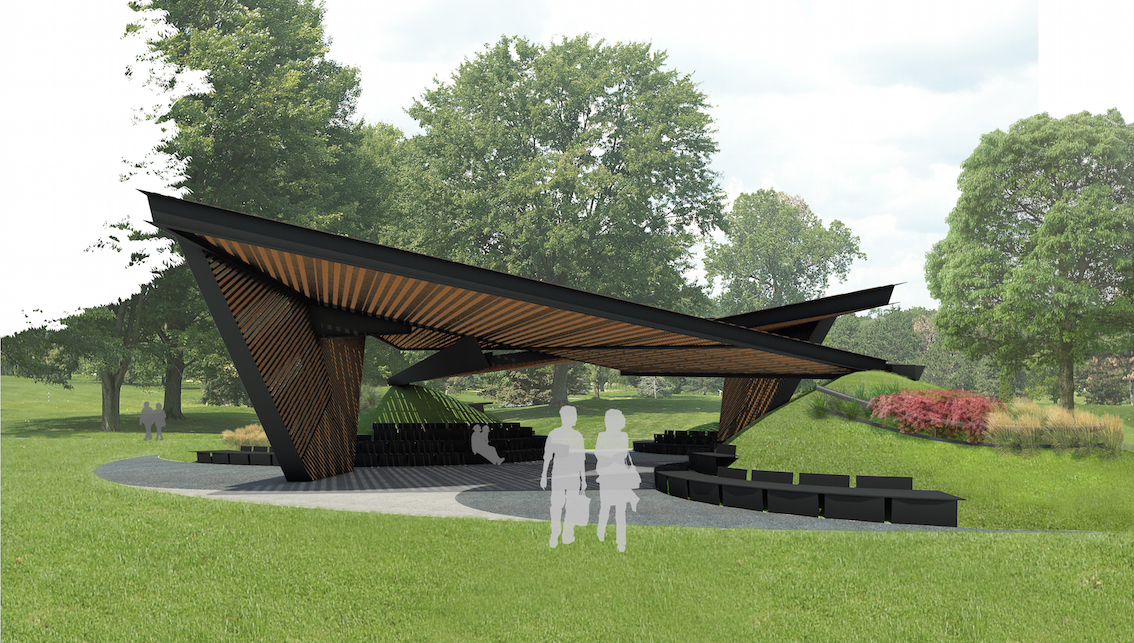 MPavilion 2018 is the fifth in an ongoing series commissioned by the Naomi Milgrom Foundation.
Naomi Milgrom AO, founder of the Naomi Milgrom Foundation, adds: "Carme Pinós's philosophy of community closely aligns with MPavilion's own mission to facilitate meaningful dialogue about the role of design and architecture, and what it means to foster socially inclusive cities in the context of design and the built environment. I'm excited to see Carme's MPavilion come to life, and to also see the new collaborations and discussions that unfold through her vision."
MPavilion will open free to the public on 8 October 2018. After the program, the MPavilion will be gifted to the city and relocated to a permanent home.