Damian Rogers Architects is hoping to "bring surf to the city" by proposing an $8 million artificial beach and wave pool for the Victoria Harbour in Melbourne. Capable of simulating 'surfable' 1.5-metre high waves, the heated saltwater pool is envisioned as an extension of Central Pier in the Docklands. If built, the pool would be complemented by a beach, encompassing boardwalk, and grass-covered recreation and retail facility.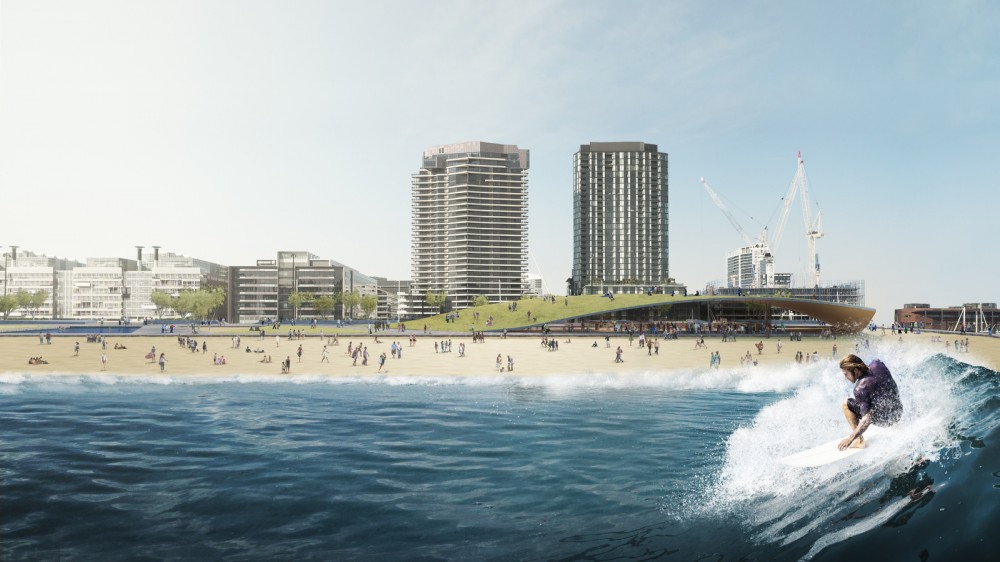 "It's an area that lots of people go to, but there's not always the experience, so we wanted to create something in the heart of the docklands that's a genuine place that people can go to and enjoy," says Phil Carter, urban and transport planner at Arup, who's working on the 'Surf Park Docklands' proposal with Damian Rogers. 
Currently, city residents must drive 30 minutes out of the city to reach the closest surf beach.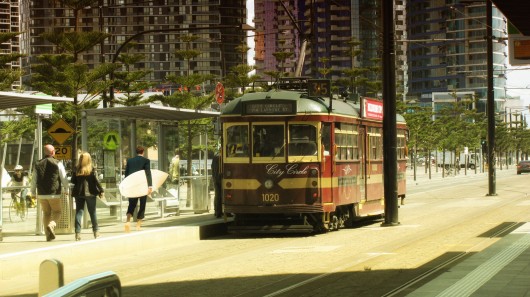 Karissa Rosenfield's article. 'Damian Rogers Proposes Surf Park for Melbourne's Docklands' first appeared 17 November 2014 on ArchDaily.