All photography by Paolo Rosselli.
An innovative residential high-rise sprouts a lush vertical forest in Milan, winning the International Highrise Award 2014. The award of 50,000 euros was presented to Italian architecture firm Boeri Studio and developer Hines Italia by the City of Frankfurt, along with the German Architecture Museum and Deka Bank.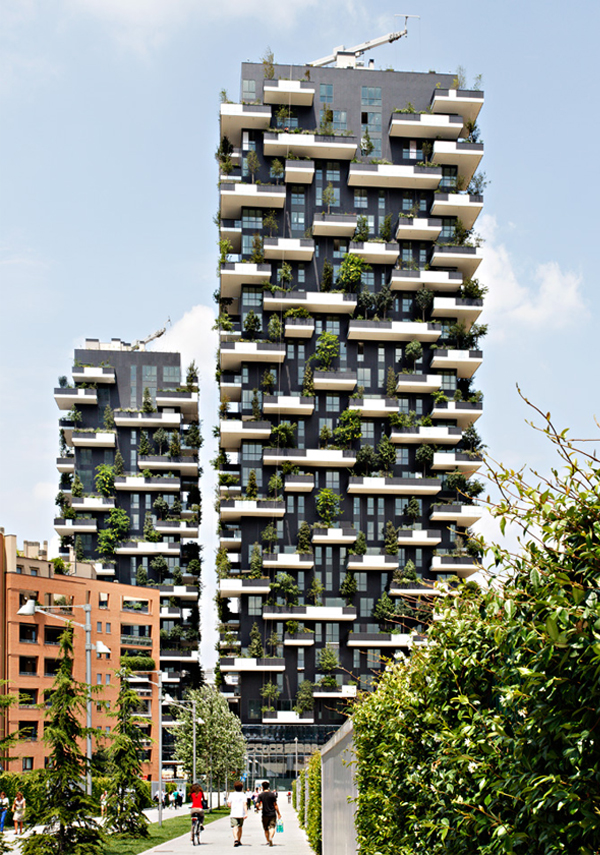 The Bosco Verticale project consists of two residential towers, standing at 110 metres and 76 metres high. With its verdant garden profile, Bosco Verticale goes some way towards alleviating Milan's unfortunate reputation as one of Europe's most polluted cities. In total, 900 trees measuring between three and six metres tall have been planted throughout the site, along with 5000 shrubs and 11,000 floral plants on terraces up to the 27th floor.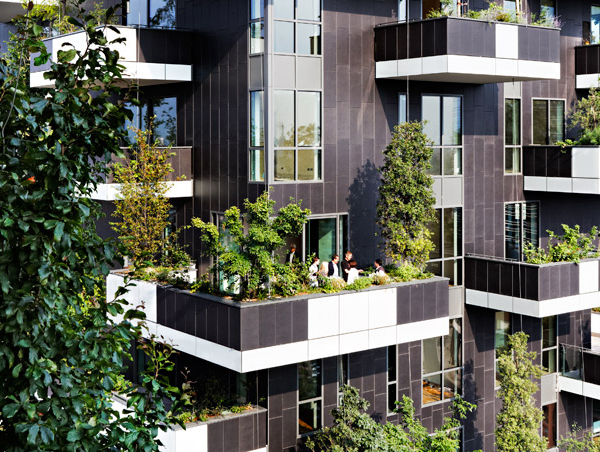 Bosco Verticale was created to set a new benchmark for environmentally sustainable apartment housing in the region; a model for introducing urban gardens and increase biodiversity in developed areas. The towers aim to provide a new biological habitat in a total area of 40,000 square metres, with balconies extruding over three metres from the face of the building in order to accommodate greenery. The project's design also includes photovoltaic energy systems to increase the degree of energetic self-sufficiency of the two towers.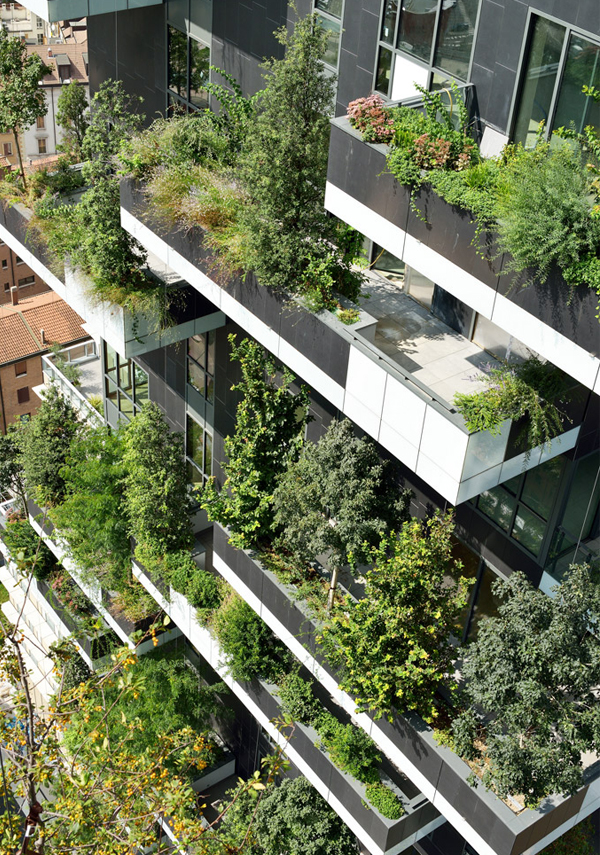 The Bosco Verticale project integrates environmental solutions into its construction, using greenery to great effect as a key element of the façade design and raising the profile of sustainable housing solutions. The project demonstrates the responsibility that building industry professionals have to retain an element of the natural world in constructing the built environments of the future.