Situated in the back streets of Fitzroy, Melbourne, the renovation and extension of this double story terrace house and old stable building is a homage to its location. 
Designed by Austin Maynard Architects the house, built in 1850, and its garden were initially separate lots that were recently consolidated onto a single site. The clients wanted the architects to build them a "forever home" in a project that involved renovating the existing house, a dilapidated horse stable and a creating a new "pocket park" in the garden.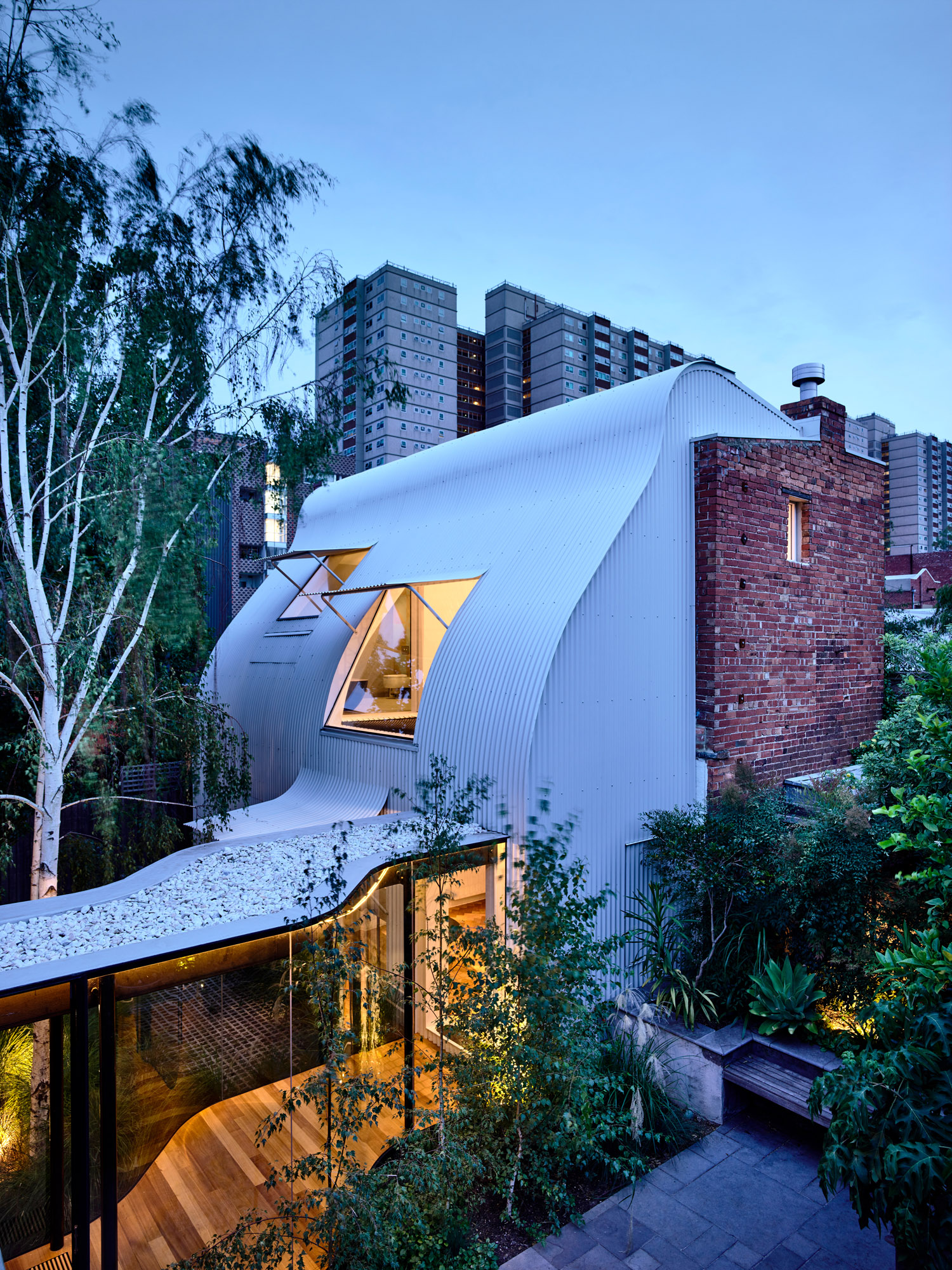 Keen to contribute to the diversity of the area, the owners wanted a design that adds to the eclecticism that defines Fitzroy. "Fitzroy is not nostalgic about its heritage, it engages with it. If you want to bring an old building back to life you do something vibrant so it doesn't become a museum piece," explain the architects.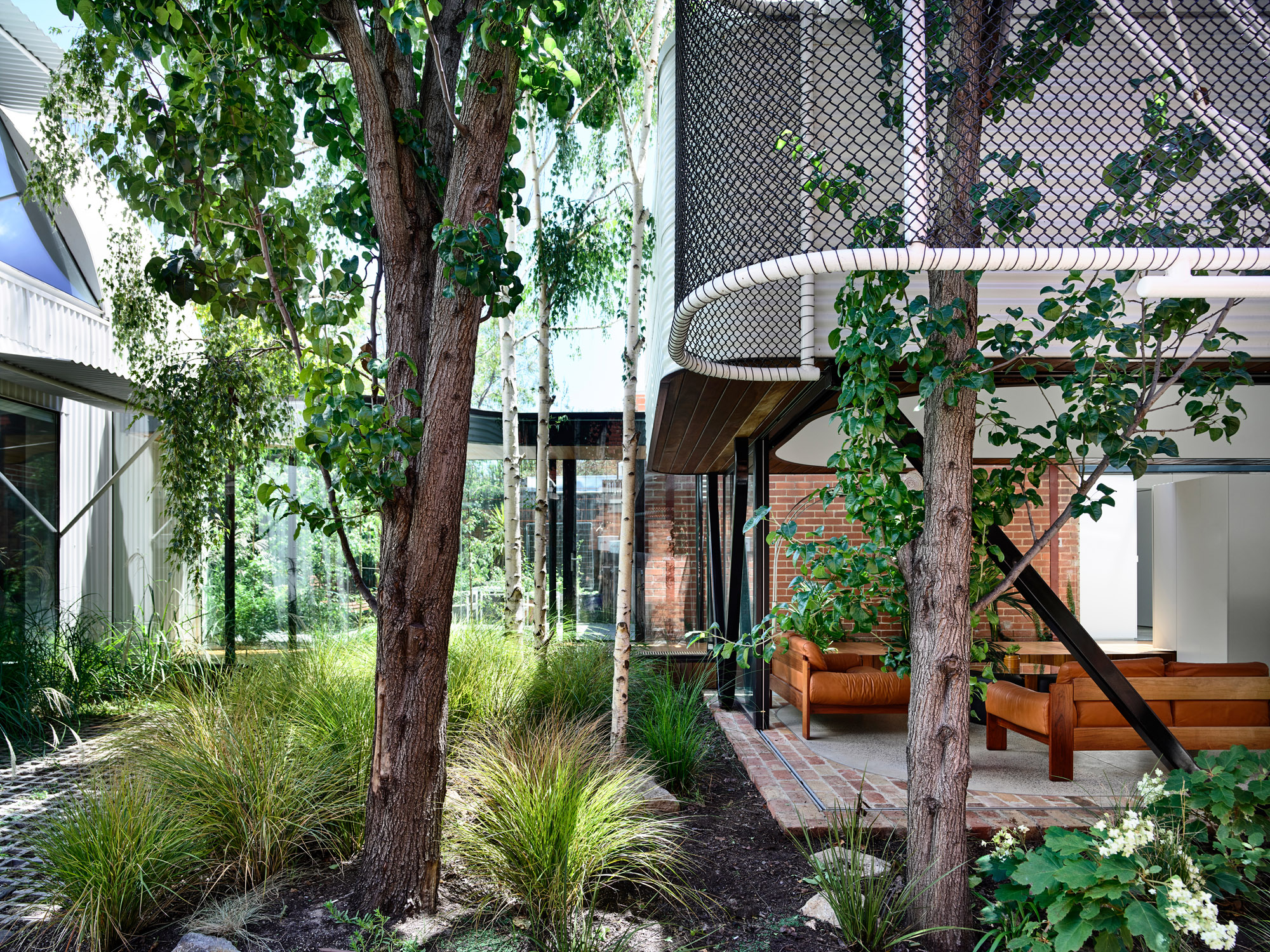 "King Bill House is a love letter to Fitzroy. King Bill is a collage of its built history, its textures, its forms, its order and its chaos."
The design concept saw the entrance moved to the side of the house to become a light-filled corridor that links the old house with the stable and pavilion. With the entry moved, the original terrace entry porch is now a garden and the entry corridor is now a bathroom.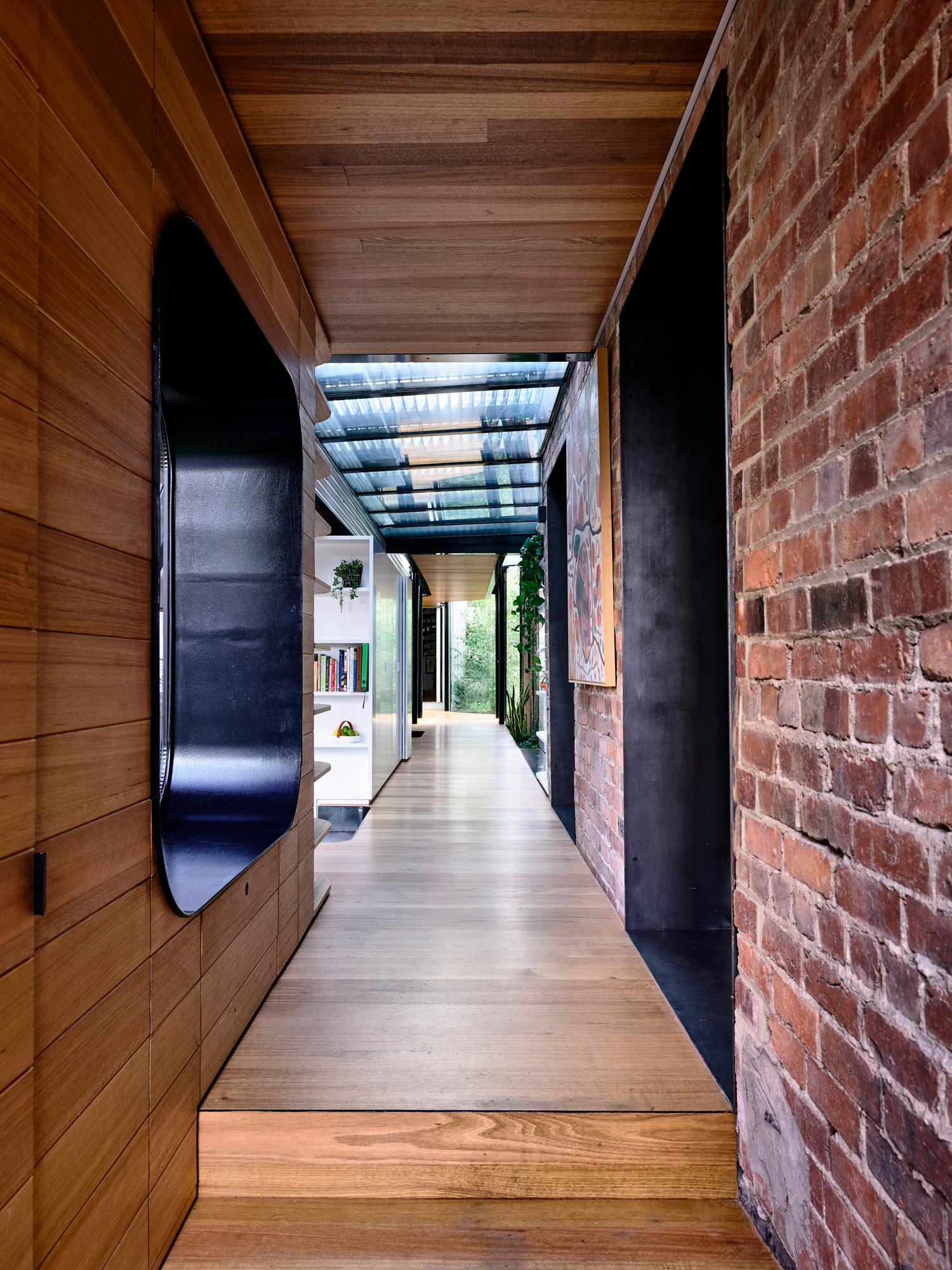 A study sits on the ground floor, while the master bedroom and a bathroom suite are on the upper floor. There is also a unique netted platform that hangs next to the staircase where the owners can relax.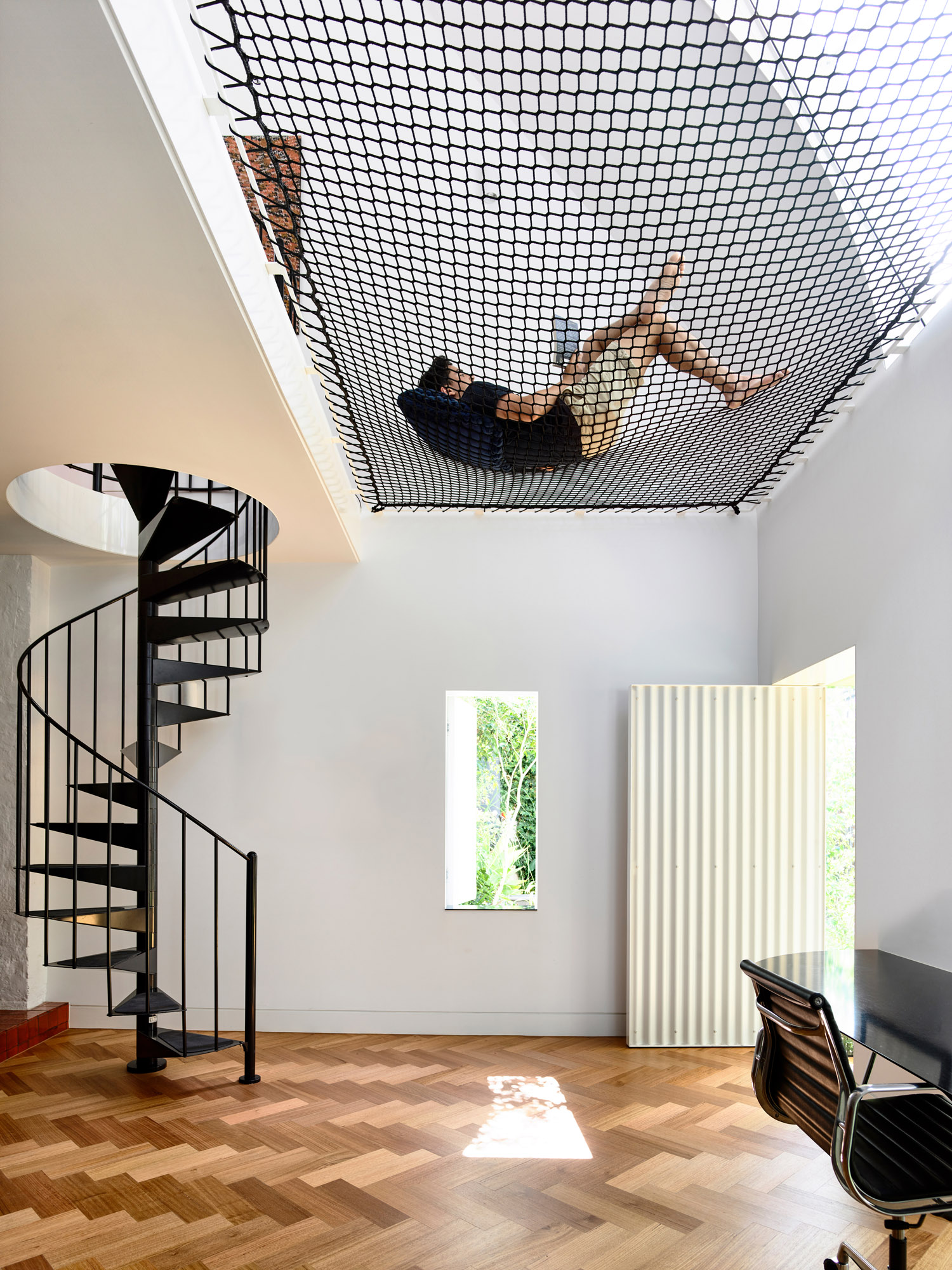 For the renovation of the stable, the owners wanted a curved aesthetic, so Austin Maynard Architects added curved corrugated metal, curved internal walls and an inset curved concrete slab.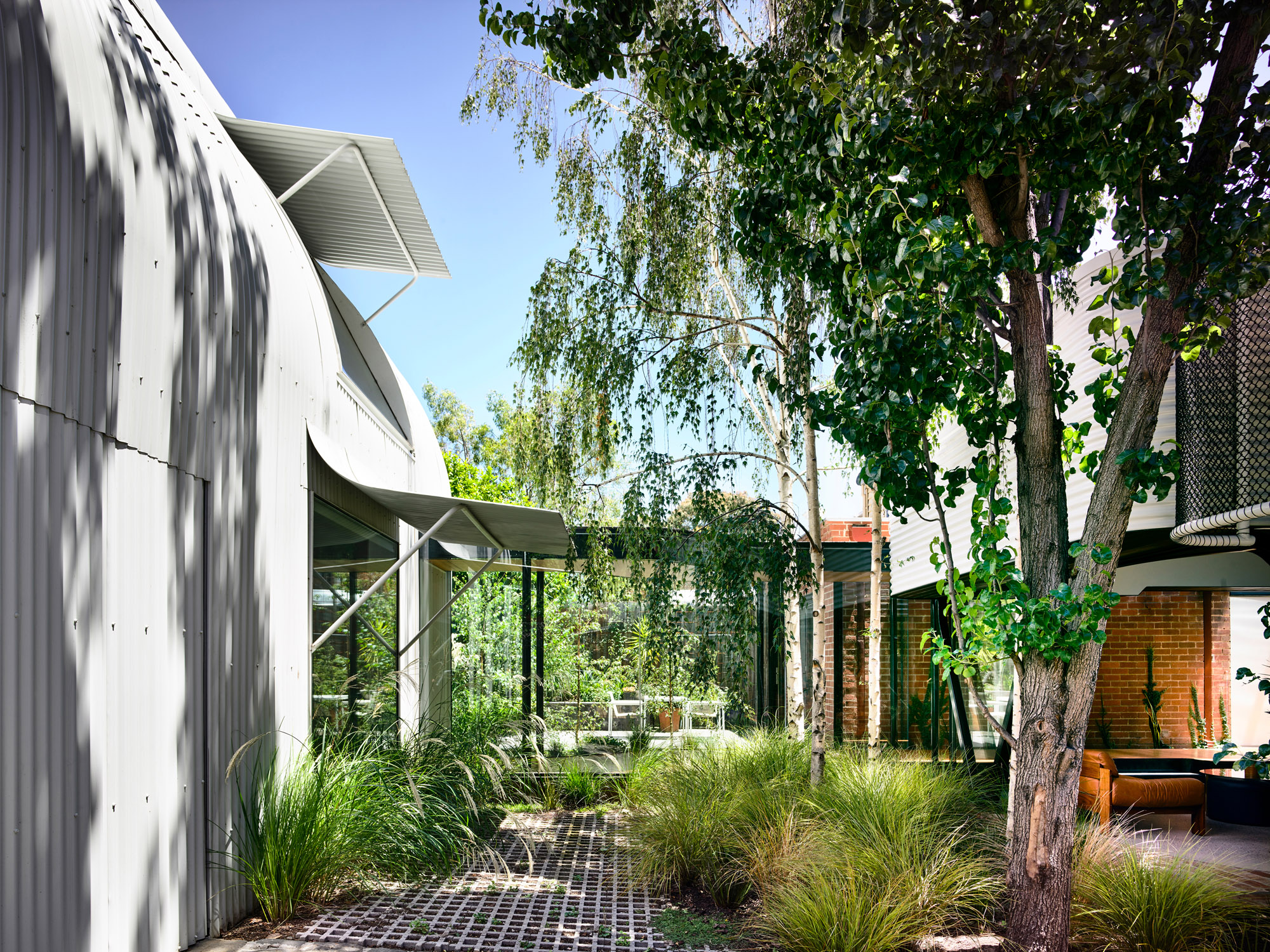 The garden also forms an important part of the project. "Long time Fitzroy locals, the clients chose not to capitalise on their block by exploiting the vacant site, explain the architects. "They wanted more living space but they had no intention of maximising the economic yields by creating a huge home. Instead, they sought to give something back to the suburb they love through a rich and generous garden."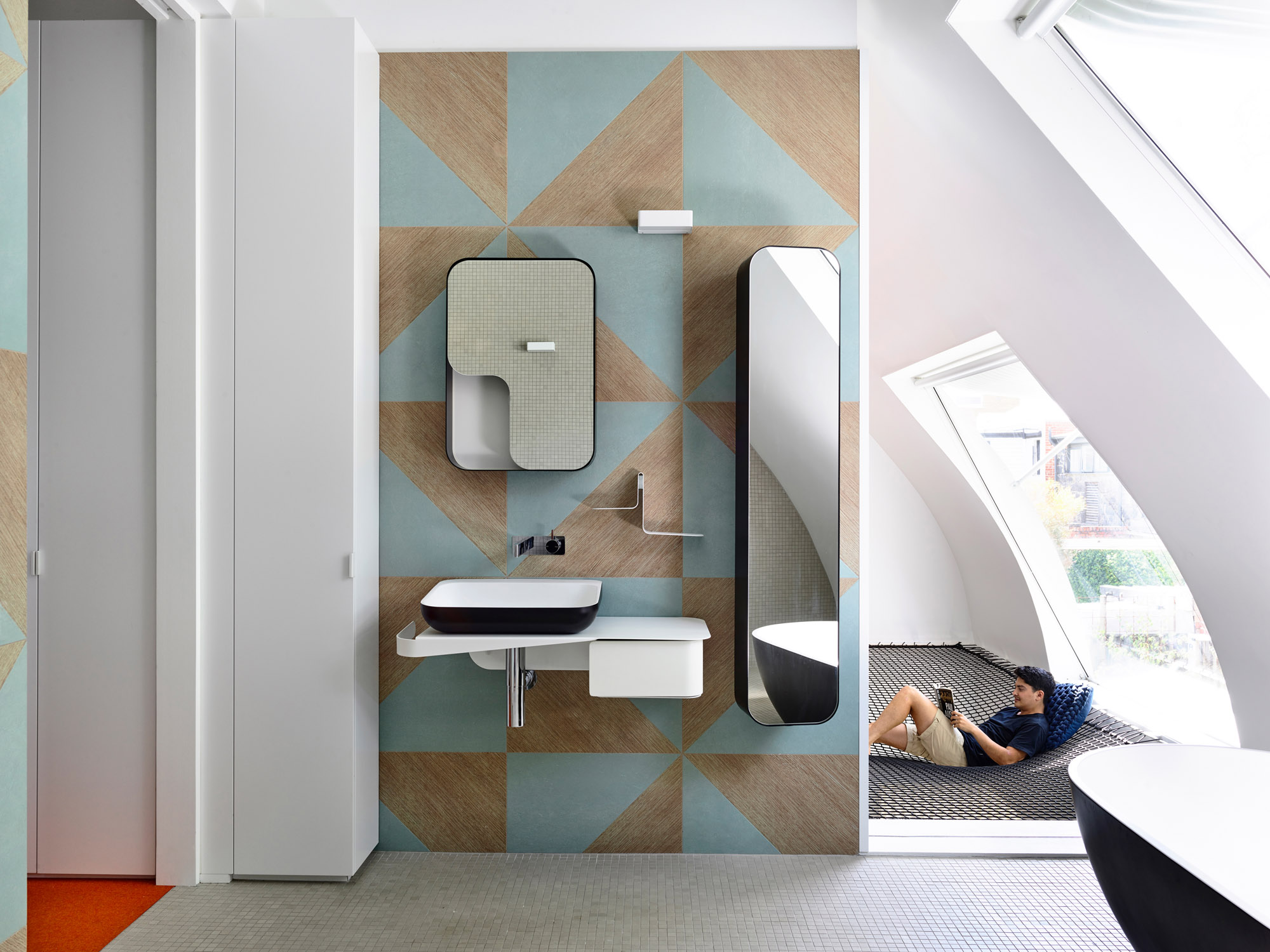 Photos by Derek Swalwell