The global furniture brand's much-anticipated Percy chair shines as both a striking statement piece and demonstrator of the powers of adaptive design.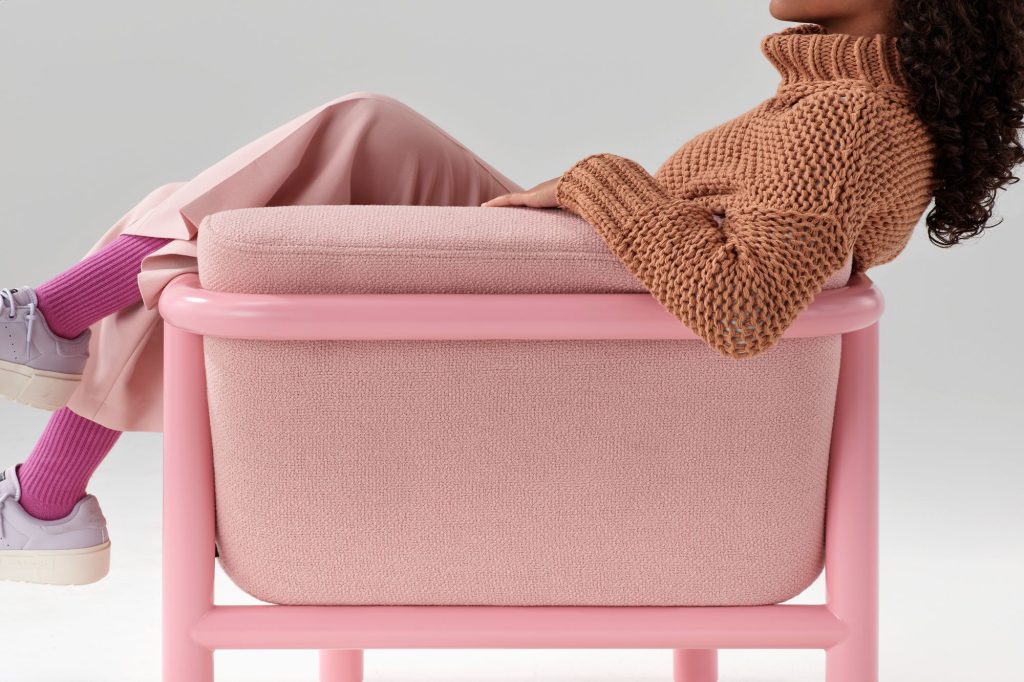 NaughtOne's Percy lounge chair is a valuable asset to offices, universities and hospitality spaces due to its functionality combined with aesthetic style and flair.
Deriving inspiration from the utilitarian and simple design typical for mid-century waiting room chairs, Percy is characterised by classic and continuous flowing lines.
Miraculously, only two components unite to create the Percy lounge chair – the bold graphic outline of the frame coupled with plush upholstery.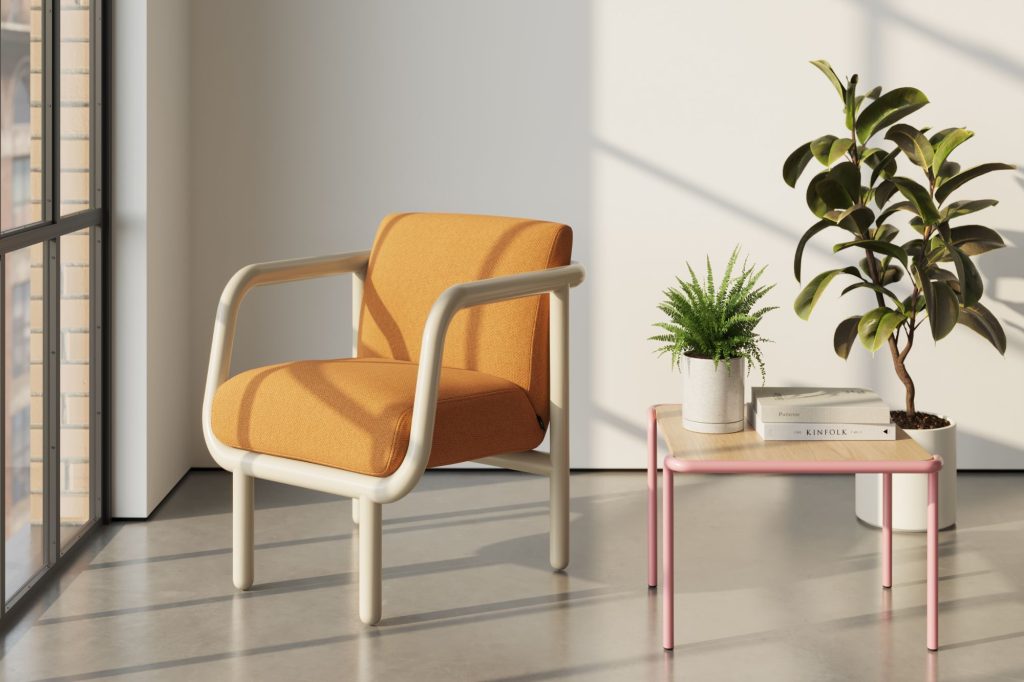 Ability to be dressed up or down
Metal is a favourite material for designer Nicole Marion due to its durability, but in order to create a cohesive look that allows the chair to thrive as a statement piece in a variety of environments, she says she adapted her approach to it.
"When designing Percy, I was drawn to the combination of hard metal and soft
upholstery, so I visually softened the metal to create a curvaceous look. The design we landed on has a timeless and unique look and can be dressed up or down to adapt to many environments and styles," says Marion.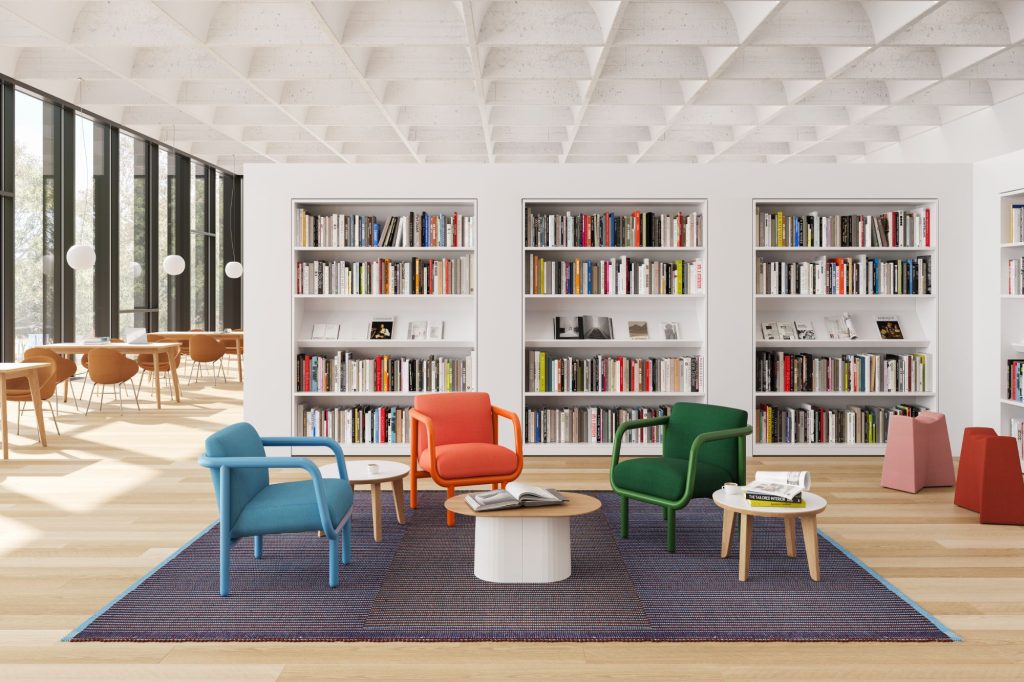 Endless customisation opportunities
Percy's simple structure lends itself to customisation and personalisation, in addition to adhering to NaughtOne's priority to offer clients a range of display options.
The Percy chair frame is available in 16 colours and more than 100 upholstery options, giving clients the opportunity to experiment with endless combinations.
NaughtOne's creative director Stephen Floyd says the Percy lounge chair's uniqueness lies in its endearing differences.
"It's a little unconventional, but in a really charming way. Also, we're used to seeing thin tubular frame chairs, but Percy is a chunky tubular frame chair that fully takes advantage of our RAL palette," says Floyd.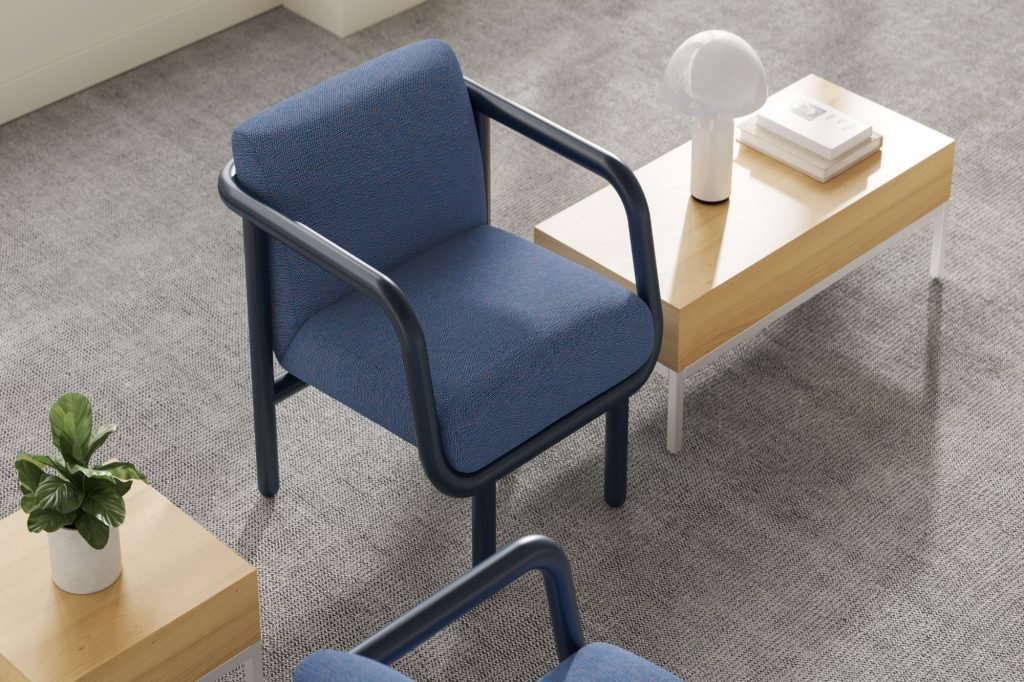 Steel and textiles saluting NaughtOne's home roots 
Early in its design process the Percy lounge chair was presented at the 2020 Interior Design Show in Toronto and won the 'Best Prototype' award.
NaughtOne managing director Nadean McNaught says the brand is thrilled to launch the Percy lounge chair, particularly following the success of NaughtOne's Pippin chair and Morse table system, which were launched earlier this year. NaughtOne has also proudly come under the MillerKnoll collective since 2019.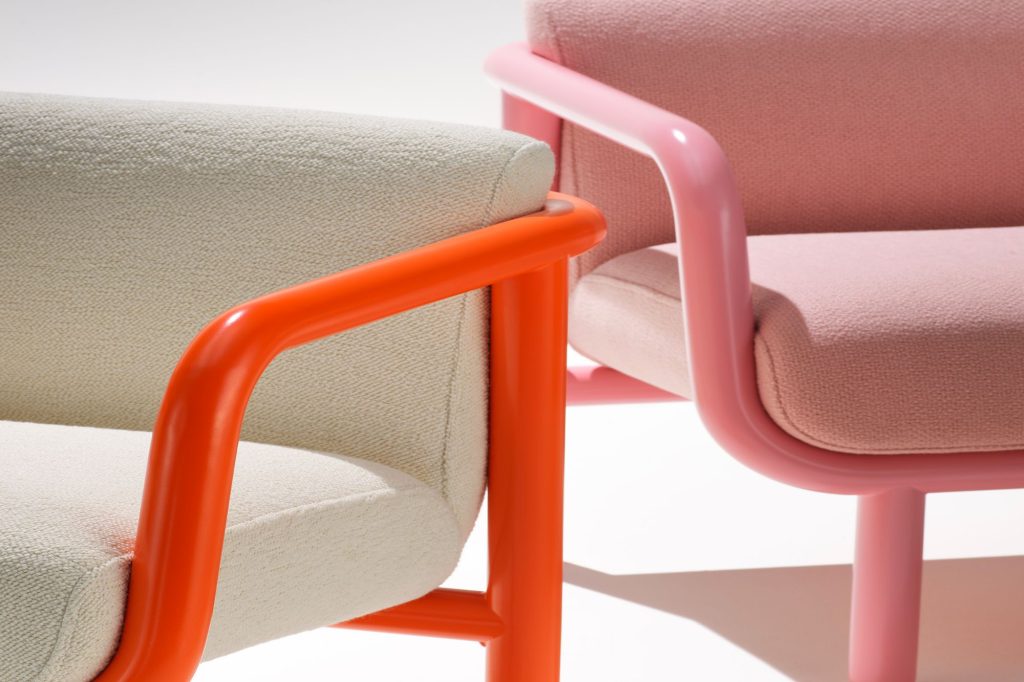 "The two materials marrying together in this product – steel and textiles – have strong associations with our home region. The idea was born in Canada, but we're proud that there is a little bit of Yorkshire in every chair as well," says McNaught.
Photography supplied by NaughtOne.
Visit naughtone.com to learn more and purchase Percy.