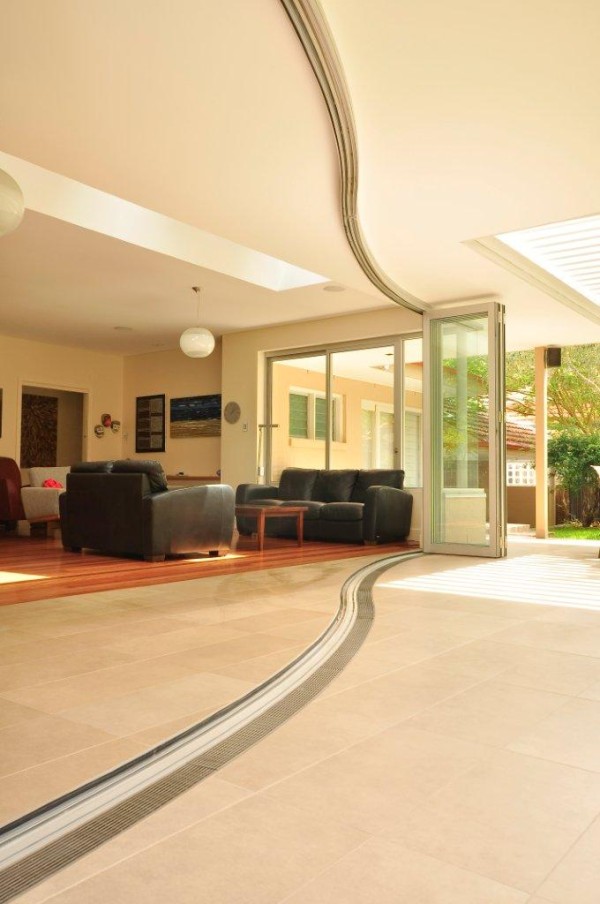 One of the more notable trends in today's home architecture movement is the push towards open-air living, dissolving the traditional barriers between the indoor and outdoor spaces. Stormtech's Threshold Drainage is a specially customised drainage system that marries exquisite low-impact design with excellent drainage possibilities for today's open-air home designs. Developed over 20 years ago as a requirement for special needs access, threshold was originally designed to eliminate the 'trip-and-slip' hazards of stepdown partitions, delivering uninterrupted access between indoor and outdoor living areas.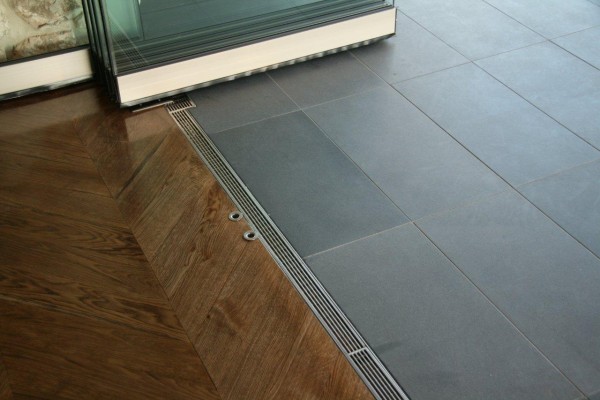 Complementing a range of open-plan doorway constructions, Threshold has emerged today as a hallmark of chic, sleek and practical drainage, and a cornerstone of today's trendsetting 'bring the outdoors in' design movement. Threshold is a defining example of elegance in simplicity. The low-profile design consists of an external lineal grate which sits flush beside the doortrack, in precise alignment with the ground surface. An integrated, concealed, subsill collects water flows and condensation around the doorway, conveying it to the external drainage system.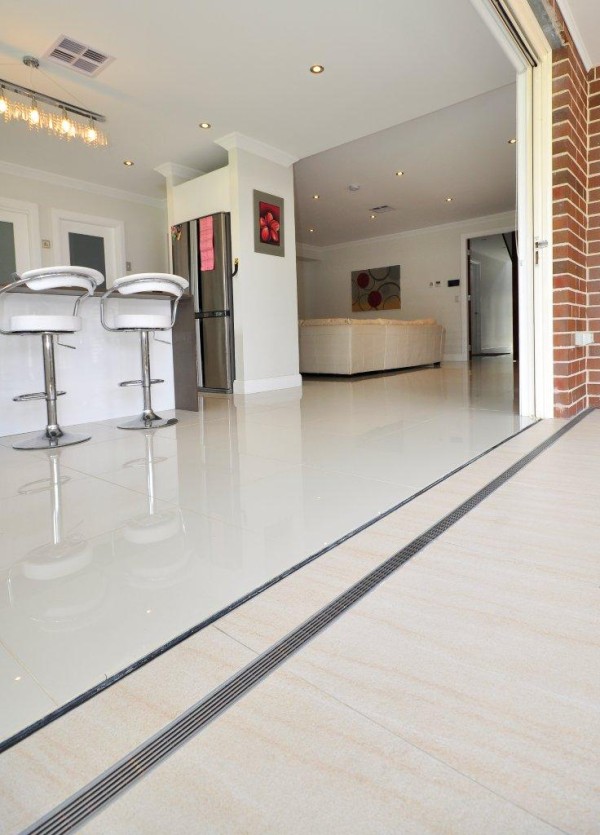 Threshold's streamlined, low-impact, structure acts as both water barrier and active water conduit, ensuring excellent drainage possibilities between the indoor/outdoor divide.
For further information, please visit www.stormtech.com.au.