As the end of the financial year approaches, Living Edge is offering 15 percent off all of its brands until 30 June.
Here, we highlight just some of the products available, focusing on Scandinavian brand Muuto.
Ambit Pendant
Crafted with precision and embodying the values of Scandinavian design, the Ambit Pendant Lamp is as timeless as it is contemporary. Made of hand-spun aluminum that has been hand-painted, the Ambit Pendant Lamp has a white interior to heighten contrasts of its outside shade and enhance the light omitted in any room of a home, office or commercial space.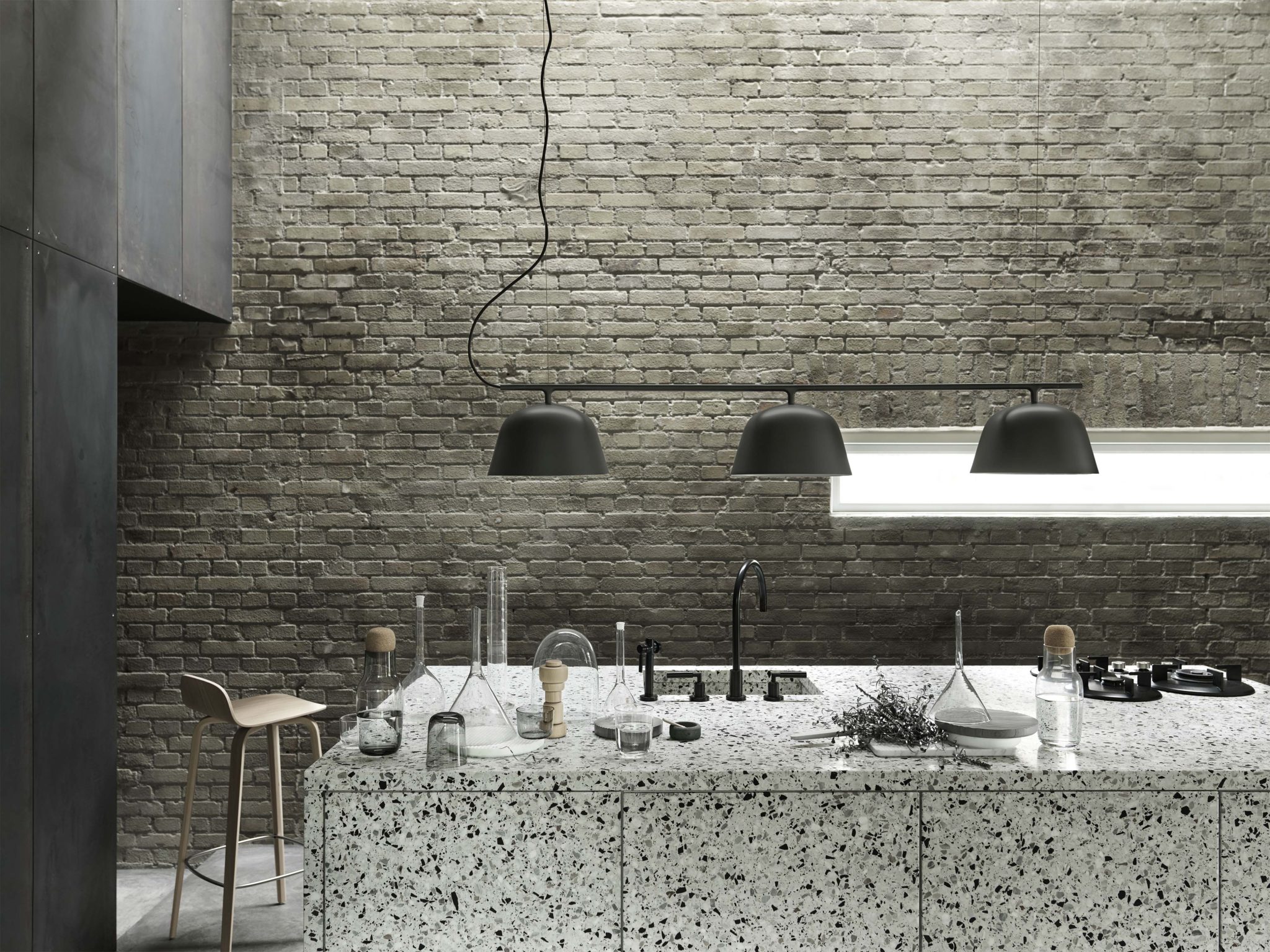 Under The Bell Small & Large
Under The Bell is a pendant lamp that is multi-functional as the design not only provides an ambient light but also enhances the acoustics of the room. With its raw, tactile texture that comes from its shade being produced using recycled plastic felt, Under The Bell is an example of modern design with hints to Scandinavian values. Available in black and grey.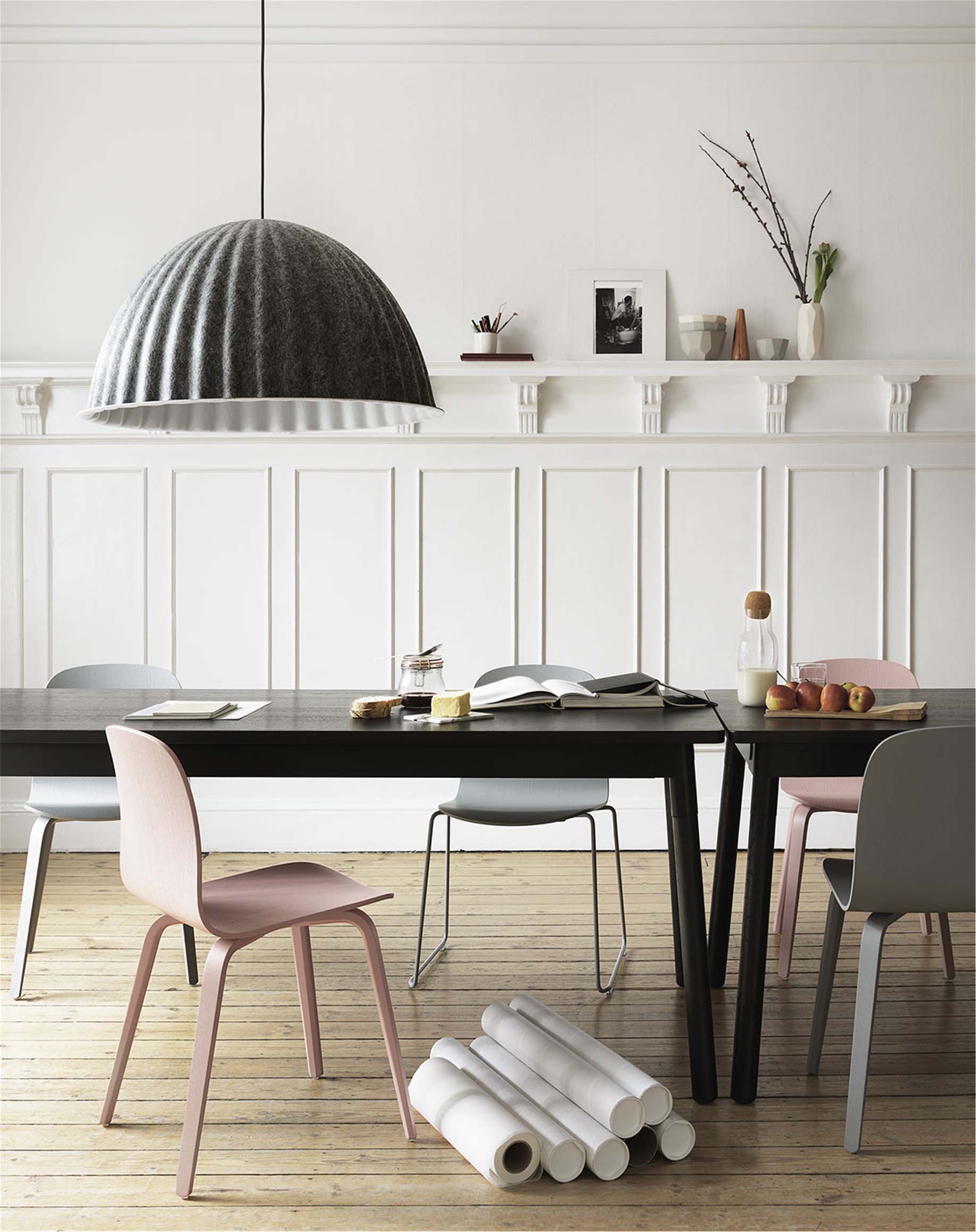 Outline Sofa Family
Outline Series is clean and elegant on the outside with a deep seat and soft cushioning on its inside. The Outline Series has an expression that is at once elegant yet timeless, elevated by its lines referencing architectural shapes alongside its curved armrests, giving the design a distinct appearance across various sizes and variants.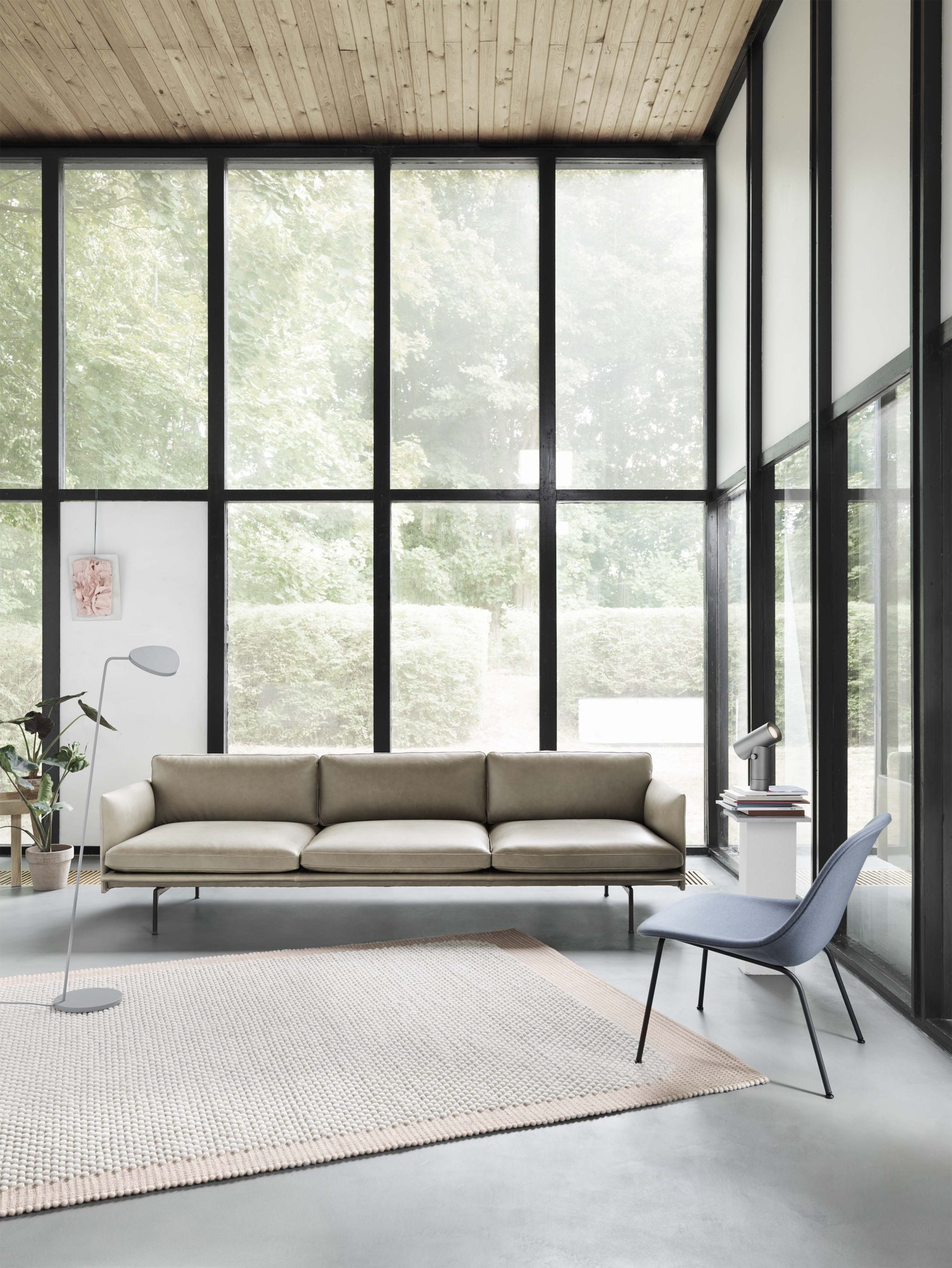 70/70 Table
The 70/70 Table has a simple expression yet when looking closer, subtle details reveal themselves and bring character to the design through its geometric base, slanted edges and elegant silhouette. Available in four sizes, the 70/70 Table is an ideal fit for any dining setting.