Laufen's new bathroom collection by revered Munich-based designer Konstantin Grcic pushes design boundaries.
Val SaphirKeramik encompasses wash basins, wash basin bowls, storage dishes and a bathtub, with corresponding furniture from Laufen's range also available. The collection boasts simple architectural lines, slim tims, thin walls and fine surface structure, rendering the washbasins in particular a global stand out.
Grcic is known for his penchant for taking new materials and production methods to their limits, which Laufen strongly encouraged the designer to channel in the Val range.
The project saw Grcic develop innovative concept studies centered on washbasins with functionally decorative surfaces that were first unveiled at Milan's Euro Bagno and Salone del Mobile in 2014.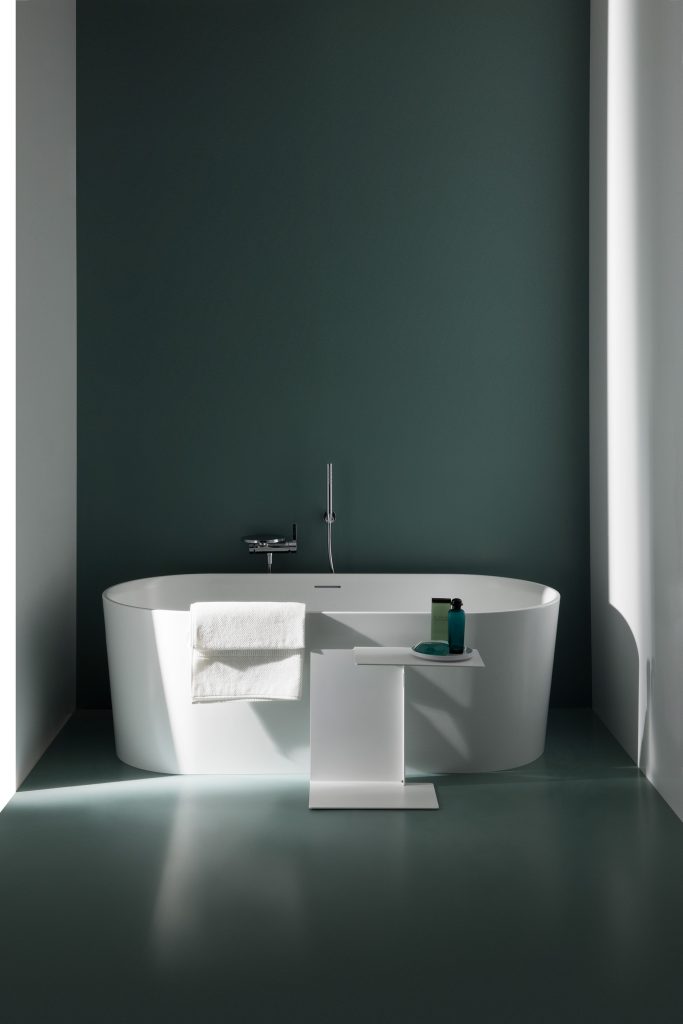 The Val bathroom collection builds upon the knowledge and experience acquired by Grcic and Laufen in the SaphirKeramik project. Grcic reimagined central aesthetic characteristics from his studies into a simple and functional design that also embraced expressive detailing.
Grcic also derived inspiration from Laufen's history of working with ceramics and their ability to transfer exceptional designs to an industrial process.
The main feature of the Val collection is a rectangular, wall-mounted wash basin 450 to 950 millimetres wide, with straight geometric lines, rims with narrowly defined radii and softly rounded corners that illuminate SaphirKeramik's thin walls.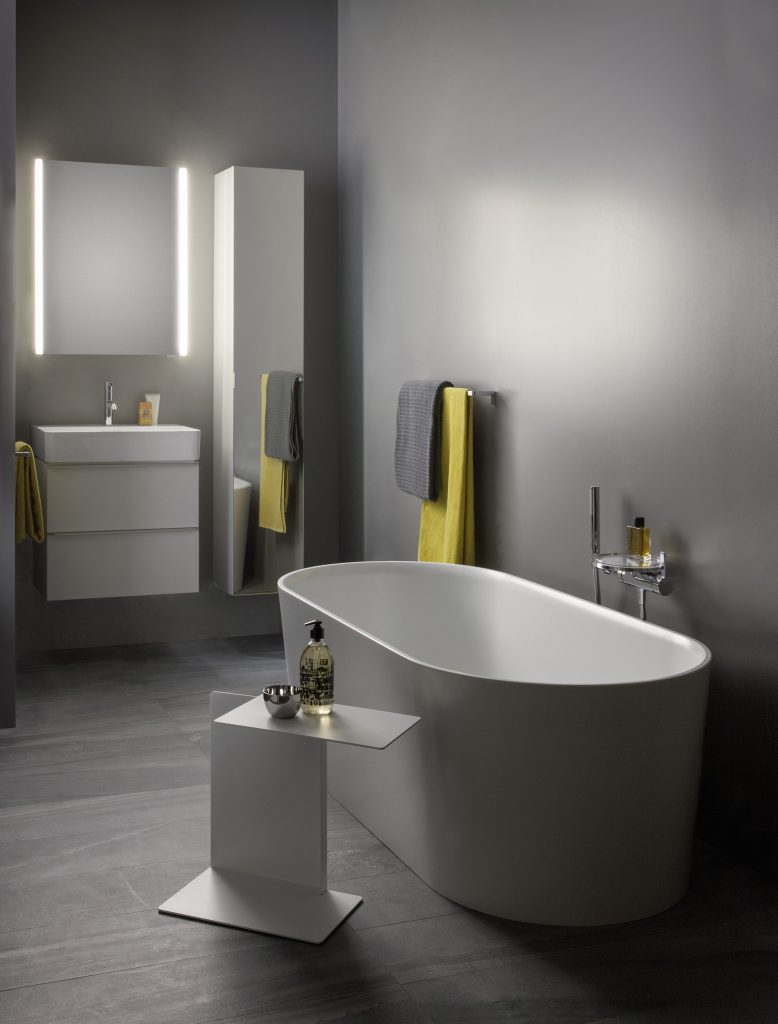 "The simpler some pieces are, the more aesthetic they are. When they are installed in a bathroom, one must not look at them in an isolated way, but rather observe them as part of a complex environment," says Grcic.
A rectangular and asymmetrical washbasin bowl developed from conceptual pieces in the SaphirKeramik project is also included in the range. The bowls contain an integrated shelf, and the winning combination of a decorative and functional surface structure creates semi-dry areas that are perfect for storing soap and cosmetics.
"These surface structures and patterns prevent items from slipping off or leaving unsightly marks," says Grcic.
The designer also added a 160 by 75 by 52 centimetre freestanding bathtub to the Val collection. Light and elegant, the oval tub has a slim rim that complements the filigree wash basins and is significantly lighter than the double-wall tubs made using other solid surface materials. It can also be installed conventionally as the feet and siphon are already integrated.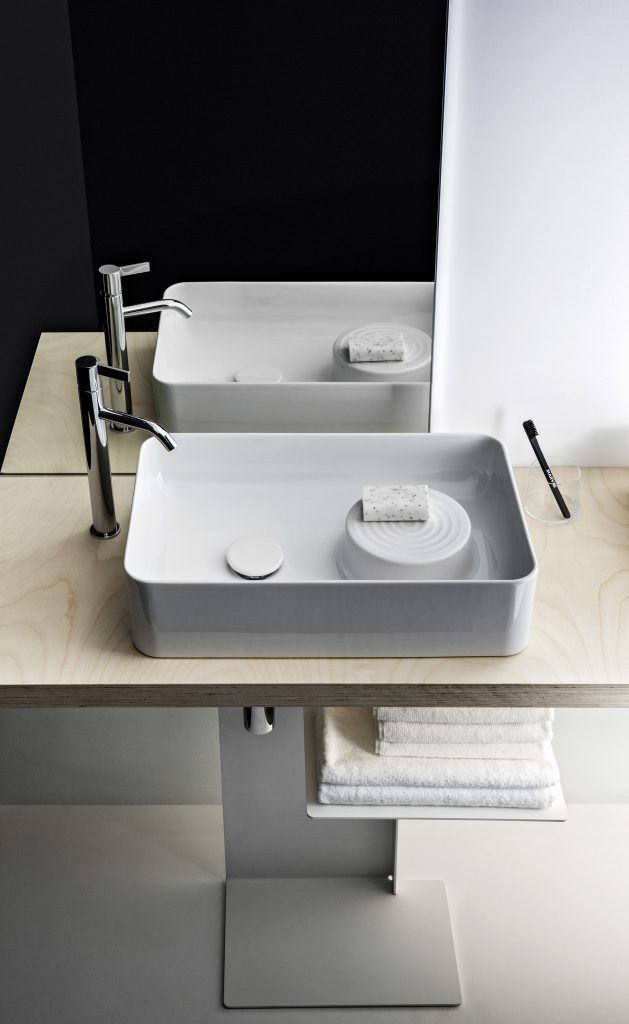 Additionally, as the bathtub is manufactured with solid surface Sentec material, it can be made with a single wall in one casting, without compromising an integrated overflow.
The user of the bathtub is enticed by the prospect of a relaxing bath upon first glance at the tub, due to the velvety, matte white and easy-to-clean surface that flatters the skin.
Photography by Laufen.
Read about Laufen's innovative Kartell collection.