The beloved home restoration show, hosted by the ever-passionate Anthony Burke, is set to grace our screens on 16 July.
This season expands the boundaries of what restoration entails, showcasing immense ingenuity, strategic and cost-effective design and a steadfast embrace of sustainability in home restoration. If Burke had to sum up the fifth season in a scant three words it would be "unexpected, clever and craft!"
Burke is thrilled to report that this season features an increase in the diversity of homeowners on the show, whether that be age, ethnic background or situation. This diversity illustrates the modern Australian landscape, and confirms that a deep interest in home restoration is not confined to just one demographic.
"It's wonderful and heartwarming to see, and definitely symptomatic of the times," he says.
Producing this season was not immune to challenges. There were budget and time restraints, and filming over COVID-19 lockdowns made the transportation of trades and materials to sites difficult. However, Burke assures Australian Design Review that the highlights far outweighed the obstacles.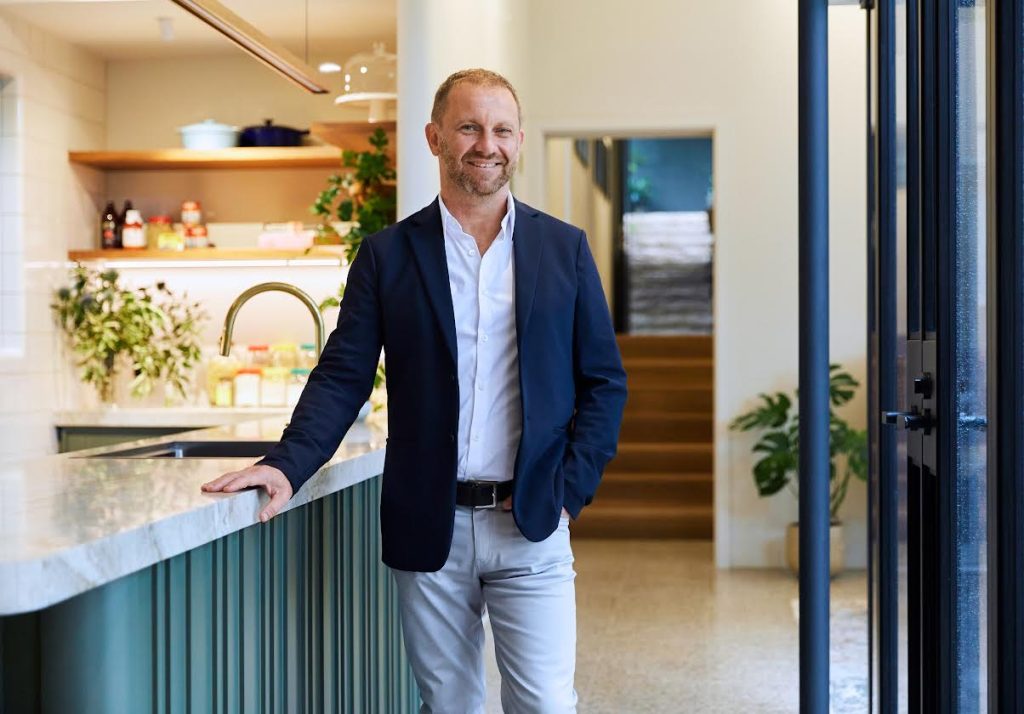 The projects in season five of Restoration Australia
We can expect everything from picturesque Queenslander houses – which Burke says provide a feeling akin to "putting on an old, comforting coat" – being transported across Australia on trucks, to the restoration of a church in Pinnaroo, South Australia. There's also a young couple who are professional bootmakers, transforming a miner's cottage in Gordon, Victoria, in one of the "most sensitive design additions to a historic building".
Episode One – airing this Sunday night – is a restoration of the Duncan House, which is the last house Walter Burley Griffin and Marion Mahony Griffin built in Castlecrag.
"This season is not just Federation bungalows with new Heritage tiling – they're complex and interesting stories. I think post-COVID, people want to connect to this facet of Australia, to stories that are bigger than them," says Burke.
He equates the stories in this season to almost micro-histories of Australia.
"It's not the big Euro narrative, it's just one family and one house at a time," says Burke.
While the architecture will always be the shining star, for Burke, the journeys of the homeowners are the most powerful and poignant takeaways.
"The house is really just a medium through which to tell the stories of those involved," says Burke.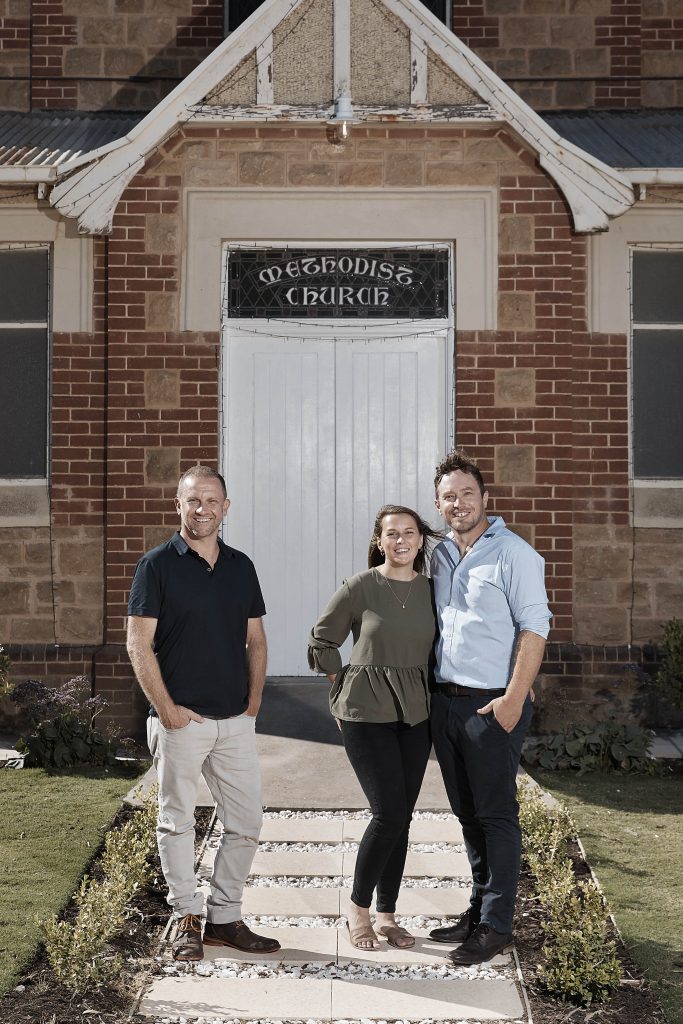 Passionate homeowners take on difficult restorations
Burke says he is delighted by the character of the homeowners this season.
"I don't know where these people come from!" laughs Burke, who is always in awe of the tenacity, passion and warmth of the homeowners who feature on the show. They possess a willingness to take challenges in their stride, and a zest for uncovering the memory of a place.
The story of Bob and Kristen, who this season restore a former orphanage in Hobart, exemplify this determination to honour the history of a site, even if it was witness to scenes of horror and pain.
"It was a rather difficult story to tell – they wanted to acknowledge all the history, yet move past it into a much brighter future for them and their family, and reimagine it in a new context," says Burke.
Restoration is not simply the resuscitation of an old building – when history and memory is involved, it's a bigger and bolder restoration project that can pay host to personal and emotional rejuvenation.
"It's about restoring our balance to our identities, and relationships with each other and the wider community," says Burke.
He confirms this season's homeowners recognise that there is greater fulfilment to be had than just flipping an old house and selling it at the end of the show.
"People are hunting for that connection to something bigger than themselves – they want to be in awe of something, and connect with history in whatever way, shape or form," says Burke.
Reframing the meaning of the home
Although there now seems to be a collective desire to move past the affectionately dubbed 'lockdown years', COVID-19 prompted us to reconsider what home represents, whether that be safety and comfort or connection – or a thoroughfare place for a life mainly spent outside the home.
Burke says this reframing of a home's purpose was evident in how this season's homeowners approached restoration.
"COVID and lockdowns put the spotlight back on what a home means," he says. We were forced to reconcile with the idea that a home is not just an arena for eating and sleeping, but a workspace, school or even a library.
Burke says the homeowners were eager to unlock different ways to increase a home's functionality, and to be both ruthless and considerate in what compromises they are prepared to make in terms of design.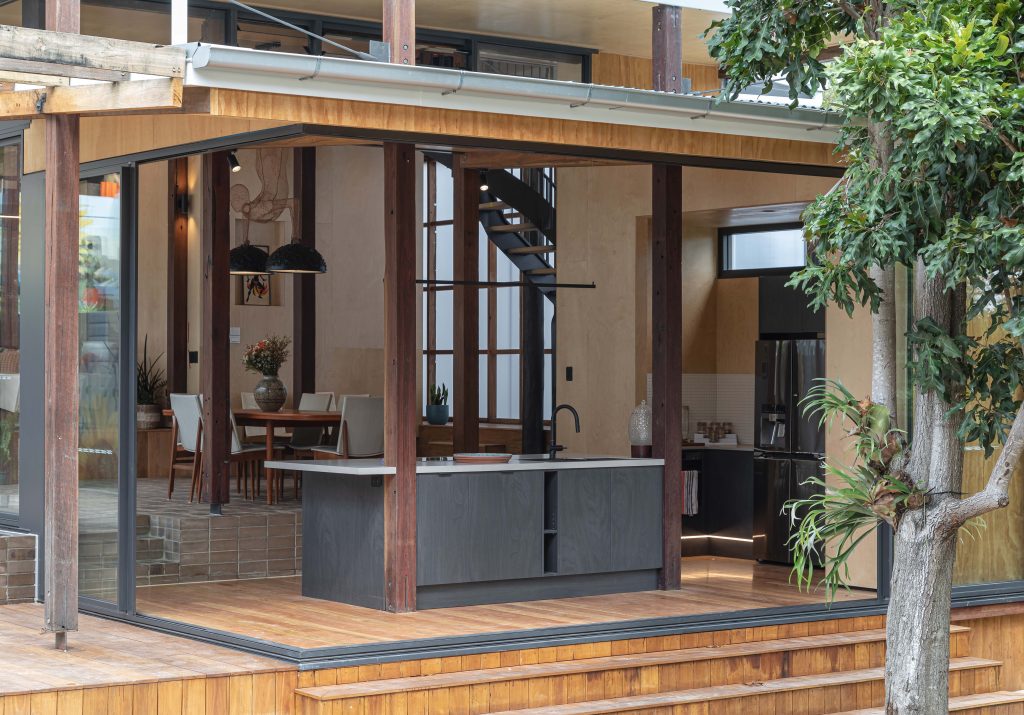 A sustainable focus
It is by no means an understatement that sustainability is in the design zeitgeist – Restoration Australia has never been more relevant.
This season promises a major focus on sustainability, and addresses the notion that a business-as-usual approach to home design is no longer an option.
"We have to find different models, whether that's sustainable sensitivity to landscape and materials, or even living habits – home restoration is perfectly timed for this moment. People are aspiring to and demanding sustainable outcomes," says Burke.
The homeowners on the show are not just slapping technology on the exterior of the house or using heat pumps. They are engaging with all the rewards a pre-existing building offers, determining what has contributed to the survival of the building for hundreds of years, and developing adaptable spaces that exude timelessness.
"This is a side of sustainability I really want to show," says Burke.
"It's a richer way of living, being both financially and environmentally sustainable. Yet social and cultural sustainability practices keep histories alive, and the thickness of life that revolves around the built environment."
Honouring the heritage of a site
Maintaining historical integrity is not without hurdles. Burke explains that the Heritage report of a house mandates which areas must be retained. But, occasionally, such areas are the ones homeowners were planning to eliminate.
"They constantly wrestle with how much 'new' is too much!" says Burke.
He will visit the homeowners on day one, and they're brimming with hope and excitement. However, a check-in 10 months later sees them grappling with their third major crisis of not wanting to sacrifice a meaningful area of the house.
"They're doing it because they love this process, and they want to foster a relationship with their home – there is an immense gratification in being able to honour history in your home," says Burke.
The new season of Restoration Australia starts on Sunday 16 July at 7.30pm on ABC iview and ABC TV.
Photography supplied by the ABC.
Featured Image: Restoration Australia host Anthony Burke with homeowners Annette and Michael.
Read Alison Page on how design is responding to a climactic turning point in First Nations history.