It's time to lift the curtain and introduce you to the proud new owner of the King Living 1977 Modular Sofa – a piece that's all about infusing modern living with timeless style.
With over 5,000 entries, this was one of Australian Design Review's most popular competitions ever. But Alice from Essendon was our lucky winner and we're excited to discover what she loves about King Living and how the King Living 1977 Modular Sofa is set to transform her living space.
"King Furniture is an investment in quality, comfort and timeless design. Our King Jasper sofa is nearing 15 years old and is still regularly admired by guests," said Alice.
When she saw the competition to win the King Living 1977 sofa on Australian Design Review, she jumped at the opportunity to enter, in the hope she'd win an upgrade on her current classic King Living piece.
"The King 1977 sofa is a great feature piece for our newly renovated second living room. The simple modular design allows for flexibility in a family space. The interesting textures, natural colour palette, and hard-wearing fabrics are also appealing."
Inspired by the original beloved sofa from 1977, this extraordinary piece of furniture brings together classic design elements with innovative craftsmanship and elegant silhouettes.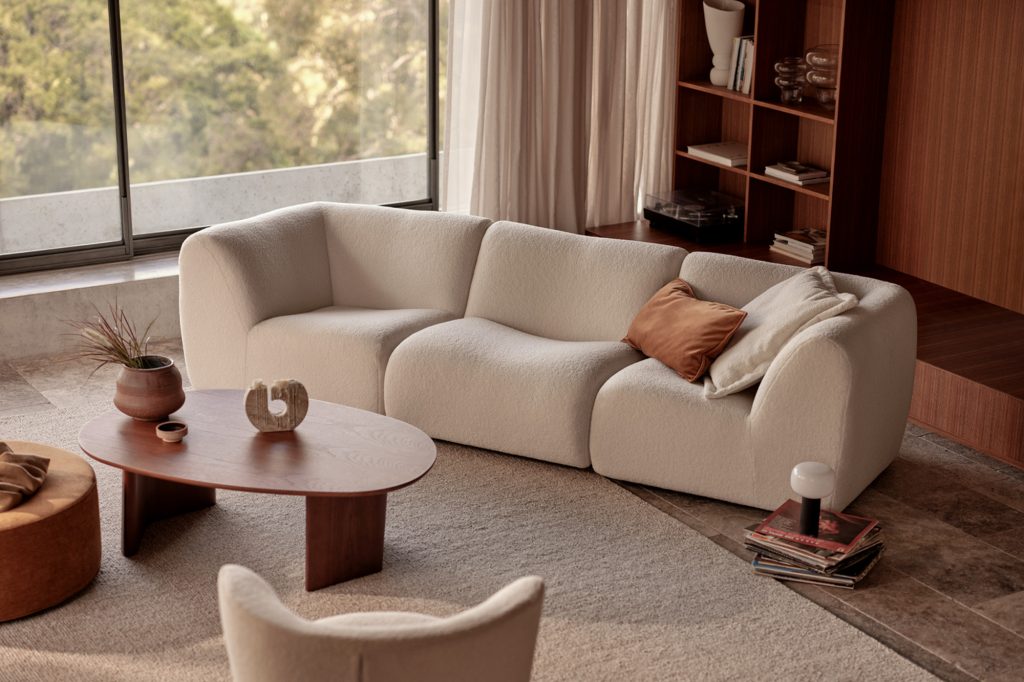 Crafted with exceptional materials and a connecting steel structured system, this sofa promises to enrich your sensory experience and elevate your living space. Embracing the trends and advancements of today, it pays homage to the refined simplicity of its predecessor.
With a 25-year warranty, you can combine modules seamlessly, sustainably, and securely to customise your perfect setup. The tailored covers are easily detachable and machine-washable, offering added convenience, and they can be replaced to achieve a fresh, seasonal appearance effortlessly.
Alice is still working out what type of fabric finish she will choose – the Tempest or Leura. Either way, we're sure the results will be stunning in her freshly renovated lounge room.