The trend for open-plan offices and agile working conditions does not seem to be dying anytime soon! As workplaces continue to adapt and encourage flexibility, ensuring there is space to think and collaborate productively is paramount. This means designated meeting spaces are often sacrificed in favour of open plan commercial offices.
It is these modern-day concerns that inspire Luxxbox the most. The Australian and US-based design studio has developed a range of agile whiteboards all designed to offer a place to think when and where it's needed the most.
The range includes the Wedge and Wedge ThoughtBoard, and the recently launched ThoughtWalls. All the products are completely customisable with different finishes including acoustic, pin-able, magnetic and writeable surfaces.
Wedge is as much a piece of designer furniture as it is a whiteboard. Its clean lines and warm oak feature panel will not only bring style to any workspace but a place for ideas too. It has a magnetic board, solid oak pen shelf and high-quality double castors for easy movement on all surfaces.
The slim, elegant Wedge ThoughtBoard is a quiet achiever with loud results. The magnetic whiteboard surface serves many purposes, helping you to organise your life or office in style. With the addition of the sound absorbency panel, the ThoughtBoard can also help hush open-plan spaces, creating a little slice of calm. The intuitive design ensures trip hazards are a thing of the past with castors that are concealed within its sleek frame.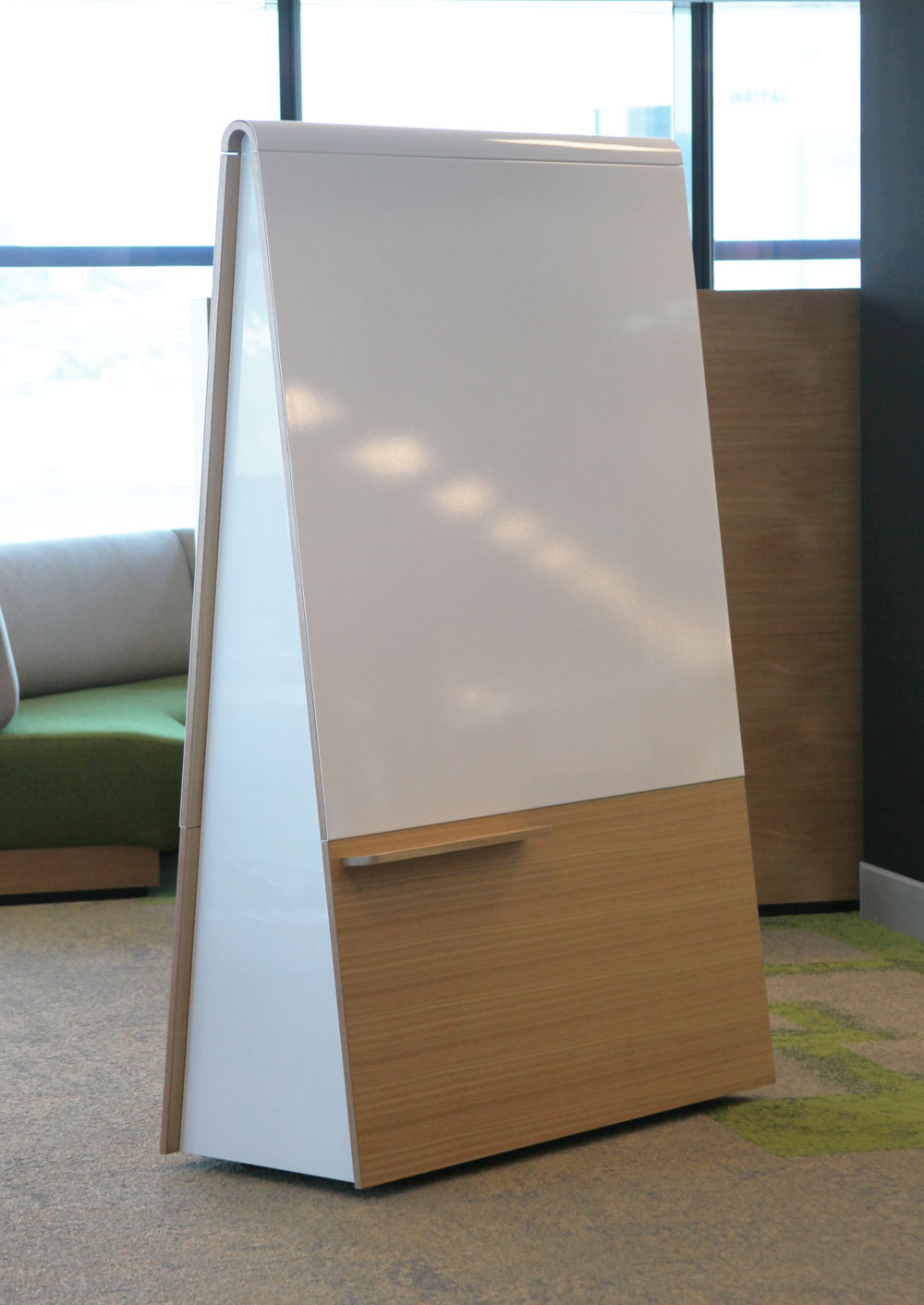 The latest product to join the range, ThoughtWalls is an agile, lightweight whiteboard designed for light bulb moments. ThoughtWalls allows you to think and create more freely and flexibly with easy-to-use joiners for a multitude assembly options. ThoughtWalls can be rearranged to create working hives or totems to encourage creative collaboration whenever and wherever inspiration strikes. Plus, acoustic panels can be added to address privacy and noise concerns and to hush open-plan offices. ThoughtWalls gives you the freedom to create your ultimate thought space.
–
Meet the founder of Luxxbox, Jason Bird.