Alongside recently celebrating 100 years of the Herman Miller name, the global design company has released a fourth shape of the Eames Turned Stool designed by Charles and Ray Eames.
Previously known as the Eames Walnut Stool, Herman Miller is thrilled to announce the release of its updated and renamed Eames Turned Stool.
Until this announcement, the walnut stool was available in exclusively solid turned walnut and three shapes, however, the Eames Turned Stool marks the release of a fourth shape to the collection and additional finish option – namely the ebonised ash.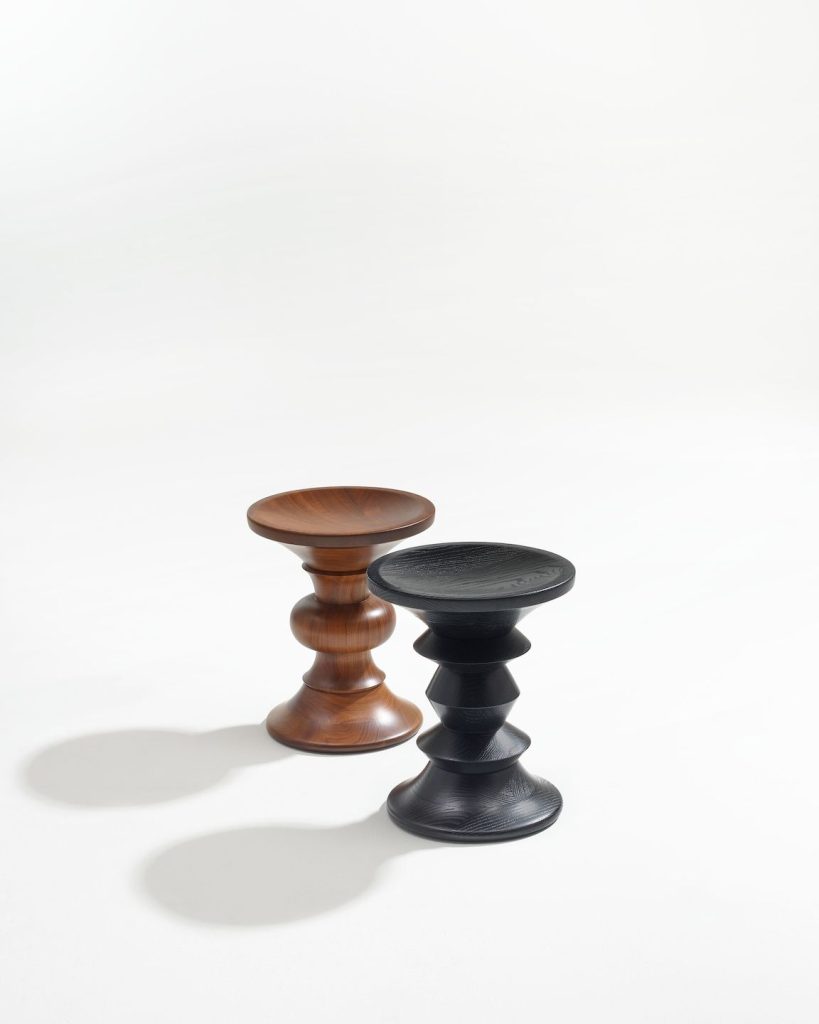 The Eames Turned Stool salutes the beloved brand's rich design heritage and demonstrates Herman Miller's tireless efforts towards reinterpreting and reintroducing archival designs.
First introduced in 1960 when Charles and Ray Eames were tasked with designing three lobbies for New York City's Time and Life Building at Rockefeller Centre, the renowned stool not only came to embody Herman Miller's design language, it became a distinctive piece in the brand's collection.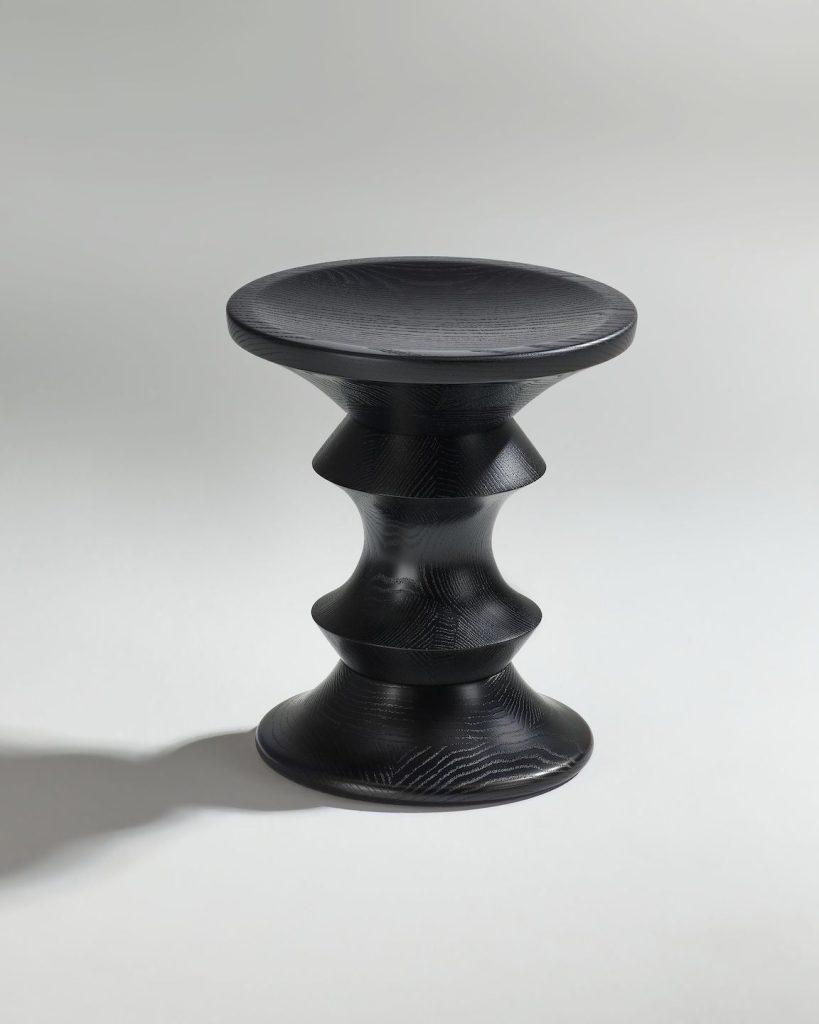 Ray Eames described the depressions on the ends of this sculptural stool that she and Charles designed as being: "Deep enough to form a comfortable seat and shallow enough to balance a cup of coffee."
MillerKnoll director of global archives and brand heritage Amy Aushcerman explains how photo documentation from the Library of Congress and Herman Miller archive drawings confirmed the Eames office originally drafted ten different variations of turned stool designs.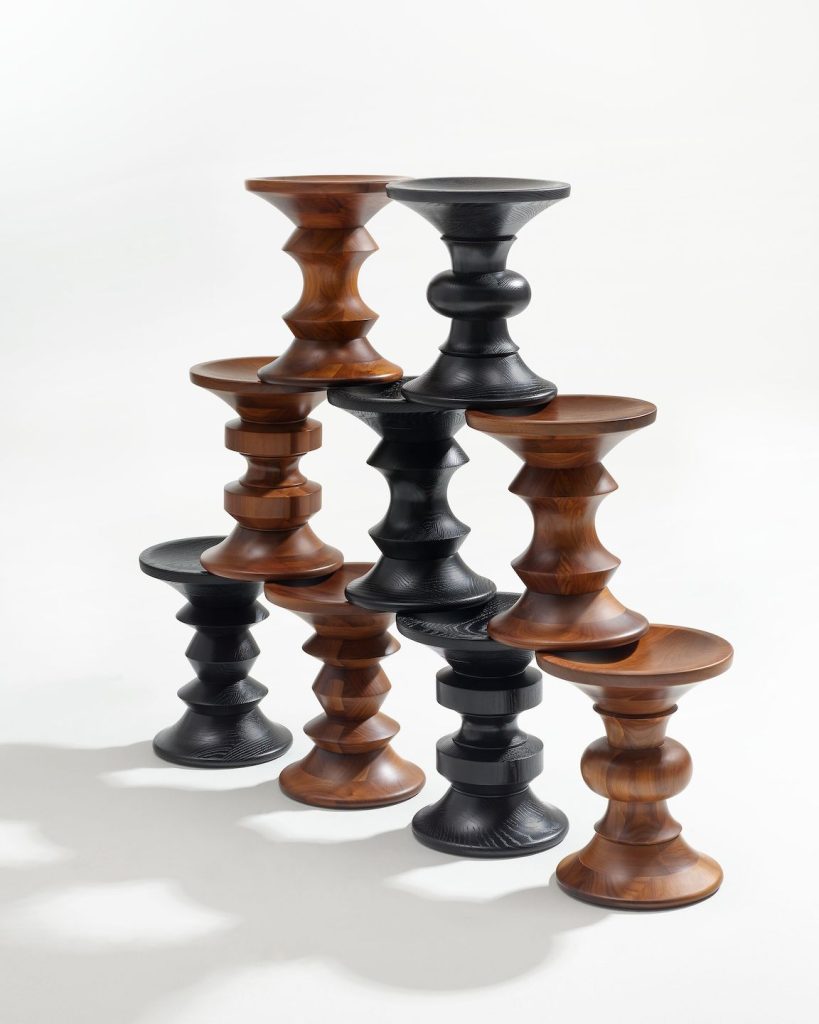 "Of those ten designs, four were selected for the lobbies of the Time & Life Building, and three made their way into Herman Miller's product line. Shape 'D' was included in the original Time & Life lobbies and offers a worthy addition to this now iconic family of Eames designs," says Auscherman.
The sculptural stool satisfies versatility in areas of function and form as it can serve as a side table and objet d'art. The stool's concave top and bottom allows for it to be displayed in whatever way the user desires – a sculptural object that can house anything from a stack of books to a beverage.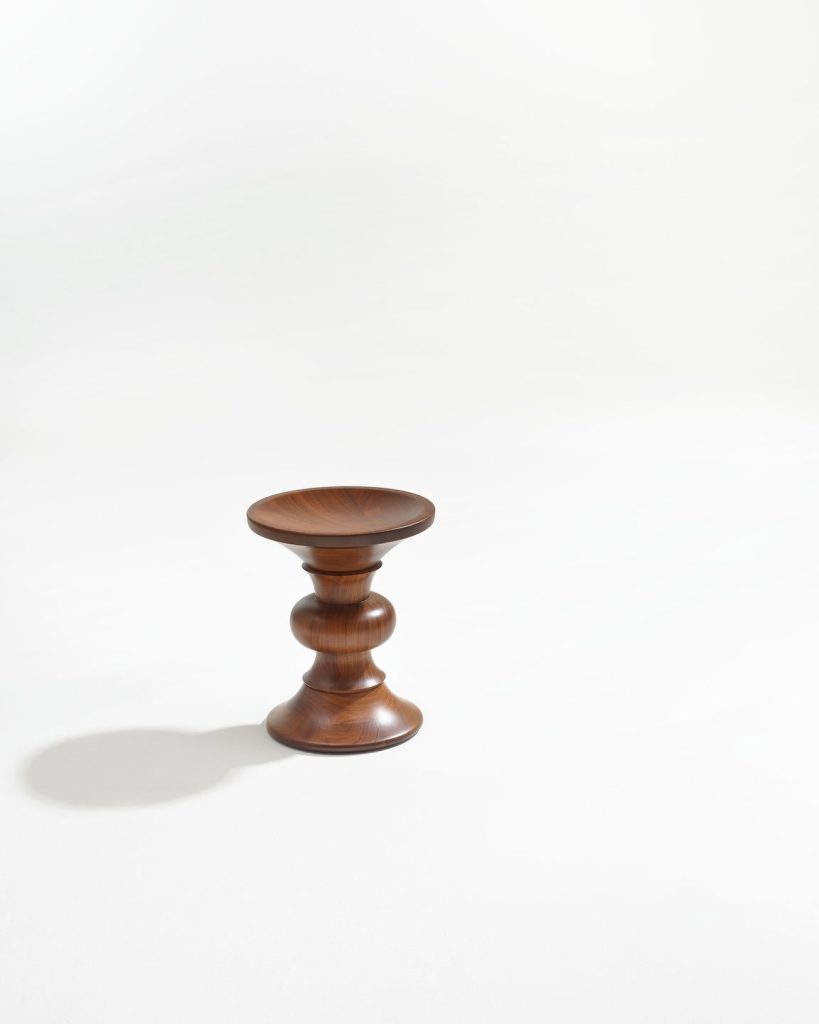 All four Eames Turned Stools are available in the original solid turned walnut and the new ebonised ash finish. The fourth shape has a notable central section with two thick circular discs, yet all shapes are bound by the same original dimensions and craftsmanship.
The stools can be purchased through Herman Miller or MilerKnoll dealers throughout Australia and New Zealand.
Photography supplied by Herman Miller.
Read about the collaboration between Herman Miller and Gabriel Tan launching the Luva Modular Sofa and Cyclade Tables.