The new Hardie™ Architectural Collection by James Hardie is a symphony of profiles and textures that deliver modern looks and contemporary home designs.
Taking design versatility to a new level, the Hardie™ Architectural Collection achieves renowned durability and the product performance of James Hardie's existing exterior cladding portfolio via new textures and profiles to transform the way Australia builds modern homes.
Industry game changer
Elevate Building Group director Matthew Menichelli says that this collection will be a "game changer" for the building industry.
"It's not just about the stunning aesthetics – it's about the practicality and time-saving benefits it offers," says Menichelli.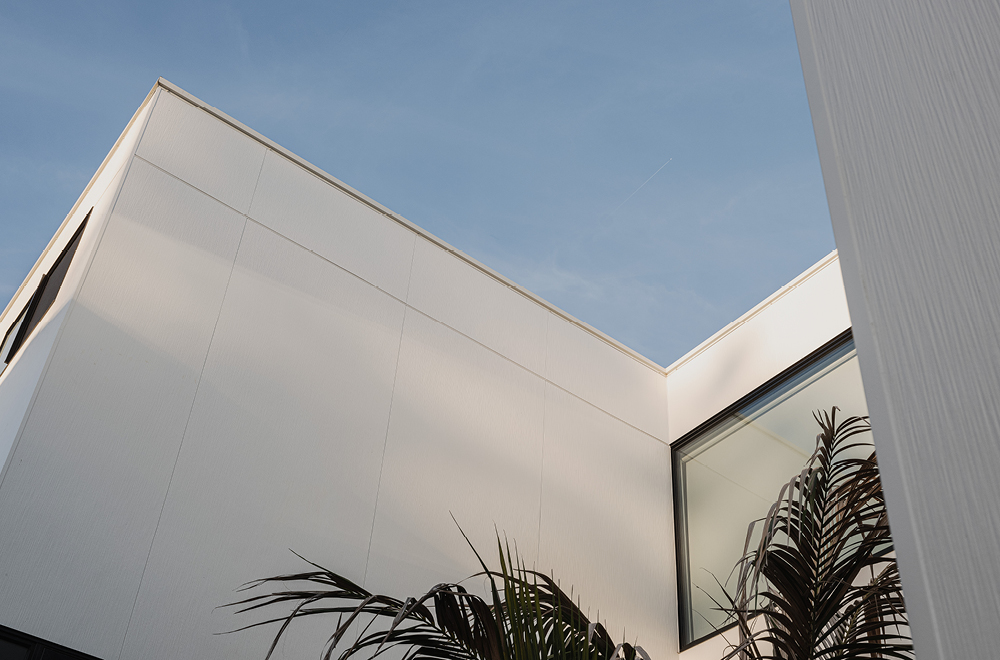 Menichelli further explains that "the integrated nature of the collection simplifies the construction process" as only one trade is required.
"With a range of versatile cladding options that seamlessly complement each other, it's like having a well-coordinated tool kit at your disposal. This means fewer complications, faster installations, and ultimately, more satisfied homeowners," says Menichelli.
Products within the Hardie™ Architectural Collection
Hardie™ Brushed Concrete Cladding – the newest addition to this collection – introduces a unique visual and tactile experience with an exterior finish reminiscent of softly brushed concrete set to elevate any home's exterior finish in sophistication and dynamism. Fresh, flowing lines are ideal for creating monolithic façades with interest.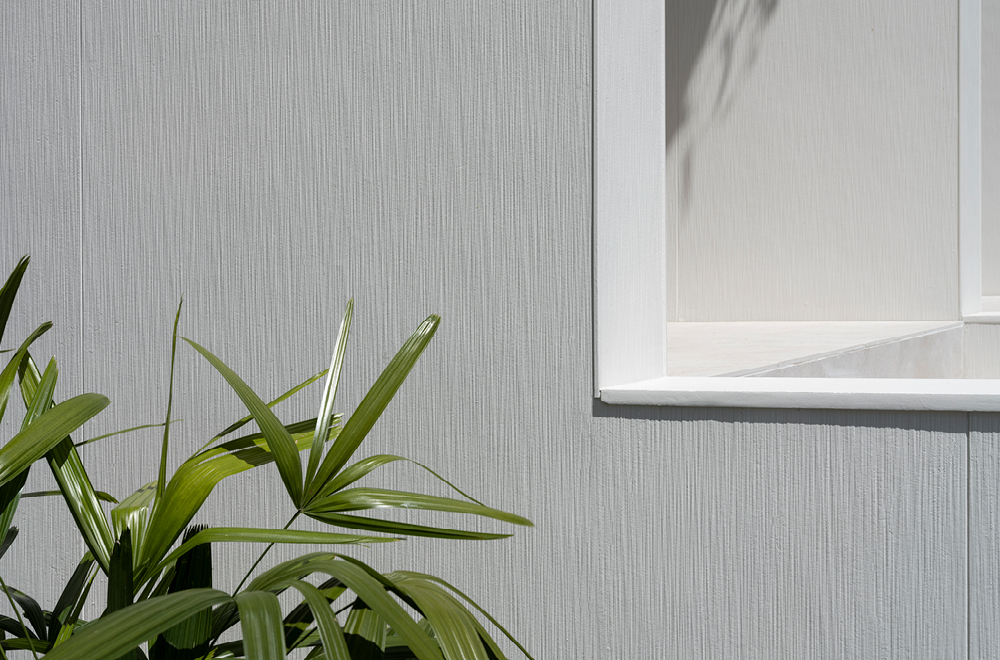 Hardie™ Oblique™ Cladding presents bold proportions, allowing architects and designers to create one-of-a-kind facades that stand out from the rest. It's square and angled edges evoke a bold, contemporary aesthetic.
Hardie™ Fine Texture Cladding a modern, minimalist aesthetic with a smooth, natural sand-like texture and a fine matte finish.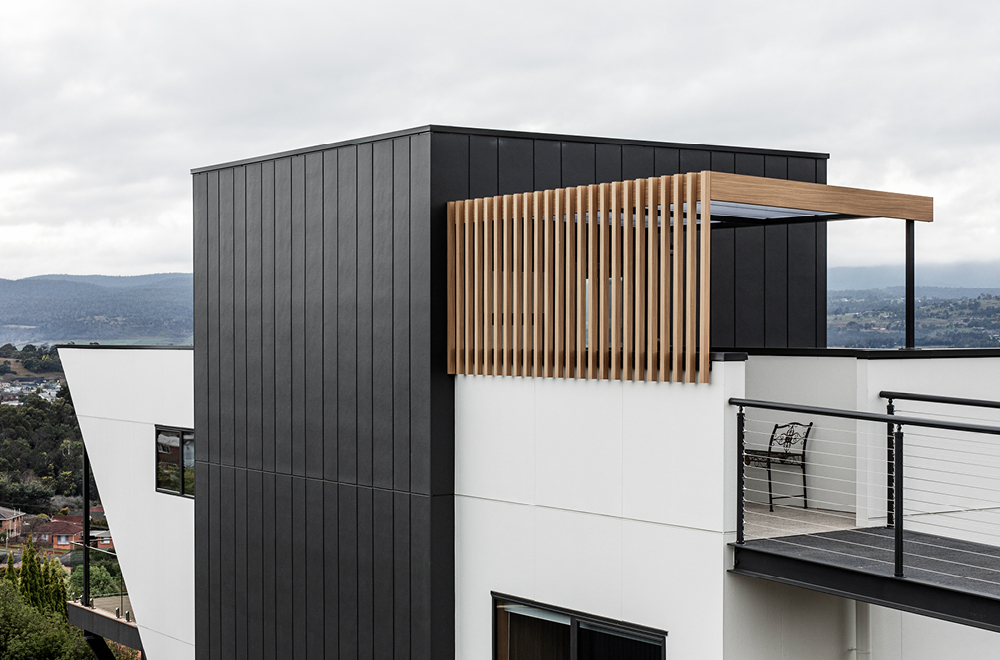 Axon™ Cladding incorporates the beauty and fine detail of painted vertical joint timber, without time-consuming board construction or durability hassles.
Stria™ Cladding produces bold horizontal lines that complement modern homes.
Linea ™Weatherboard is a deep shadow weatherboard that offers clean horizontal lines for contemporary looks.
Matrix™ Cladding presents a sleek and contemporary appearance with its clean, modern, and expressed-joint design.
Benefits of the collection
Benefits of the new collection include a range of cladding options offering design versatility and unique textures and profiles that can be customised with any paint colour.
Installation is simplified, as all products can be installed by a carpenter and painted on the same day after sealants cure. These products are built to last, as guaranteed by the durable Hardie™ fibre cement making them non-combustible and resistant to moisture and termites.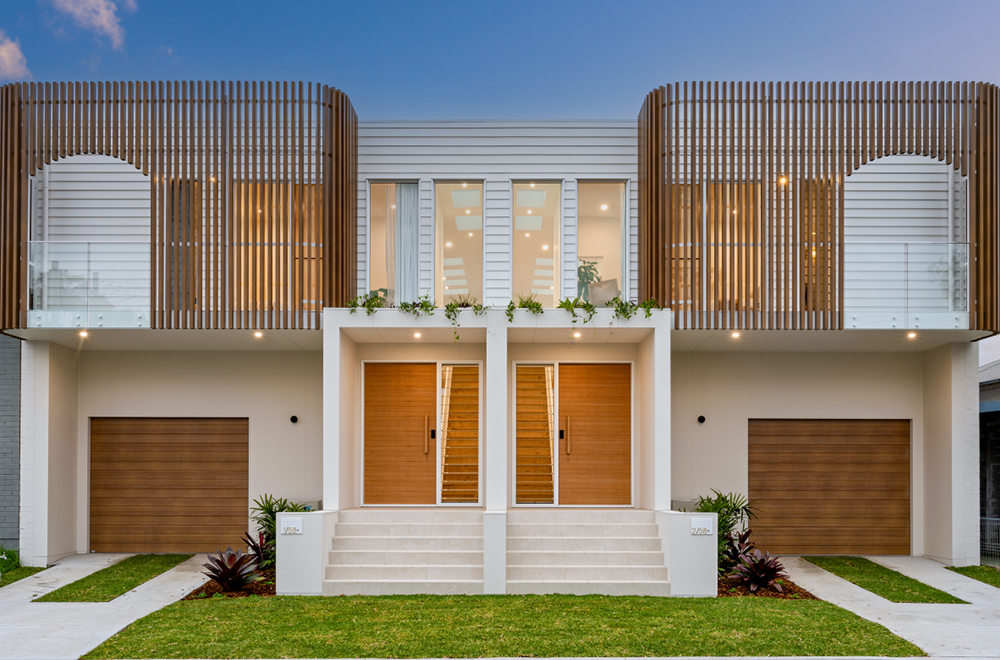 Additionally, the recently launched Hardie™ Architectural Collection Application Guide Joints and Junctions is a valuable resource for builders and designers. This comprehensive guide equips builders with the knowledge and confidence they need to seamlessly integrate cladding profiles from the renowned Hardie™ Architectural Collection at corners and junctions. The guide offers trusted and approved solutions, eliminating the uncertainty that often surrounds cladding combinations.
From inspiration to installation, the Hardie™ Architectural Collection is a simple, durable and reliable modern-build solution.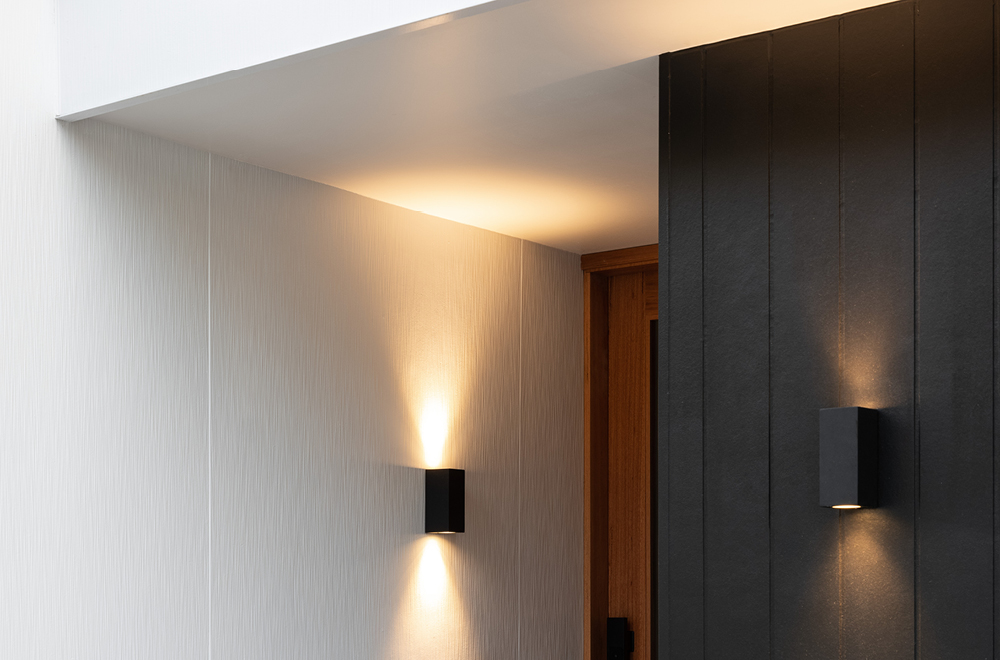 Images supplied by James Hardie.
Learn More about Hardie ™Architectural Collection or download our Hardie™ Architectural Collection Application Guide here.