At Ecosa we've tried to make mattress shopping easier than ever. With quality and comfort at an affordable price, we are so confident that you will love our mattress, that we give every customer a free return trial of 100 nights.
Over the past years, we have studied making the perfect mattress that will improve human sleeping quality, and the secret is the perfect balance between the right materials. We use a three-layer foam construction – a combination of latex, gel memory foam and high-density foam.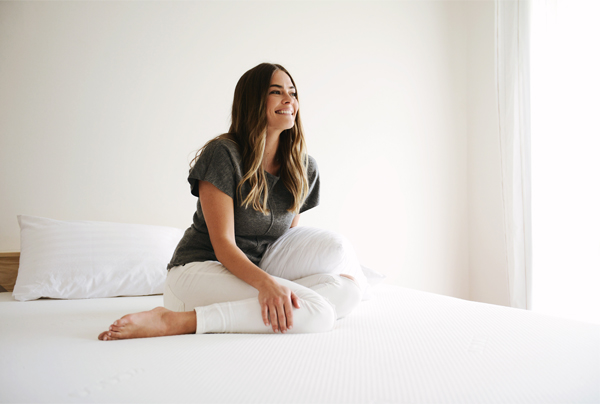 Our comfort layer is premium natural latex, which dynamically conforms to your body and supports the natural alignment of the spine.
The centre core is layered with high density gel-infused memory foam. This material blends traditional memory foam with superior pressure relief, support and temperature management properties of advanced gel particles. The gel infused memory foam creates 'active support'. When pressure applies, these gel particle moves together and create greater support on those specific areas, it also give the foam more strength. The benefit of the cooling gel ncrease air-flow and heat dissipation produce even, ideal sleeping temperature all year round.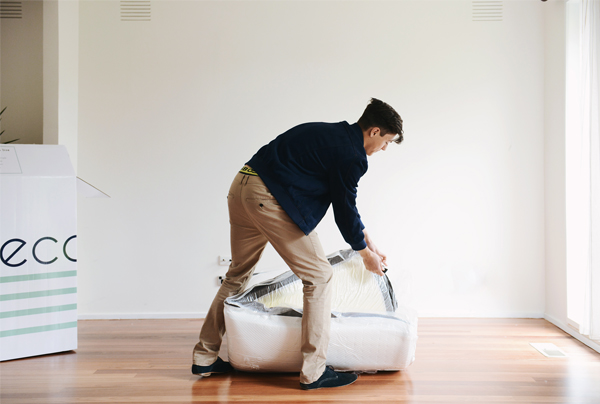 "An average person changes sleeping positions 12 times per night. Ecosa mattresses hugely eliminate partner sleep disturbances to help enhance a deeper and longer sleep. Our mattress bases are made of a high-density foam for strength and resilience. It is a key factor to combine with the ultimate pressure relief and unrivalled comfort."
Every Ecosa will be delivered to your door in this box, you can wheel it to your room and release the mattress in seconds.Buying a mattress can be stylish.