The 2021 nau collection from Cult features contemporary, hand-crafted furniture and lighting from the likes of Adam Goodrum, Kate Stokes, Adam Cornish and Tom Fereday.
Designed and made in Australia, the much-anticipated new collection is packed with everything from outdoor pieces to a locally crafted flat-pack furniture series to an edit of functional, refined designs for both the residential and commercial setting.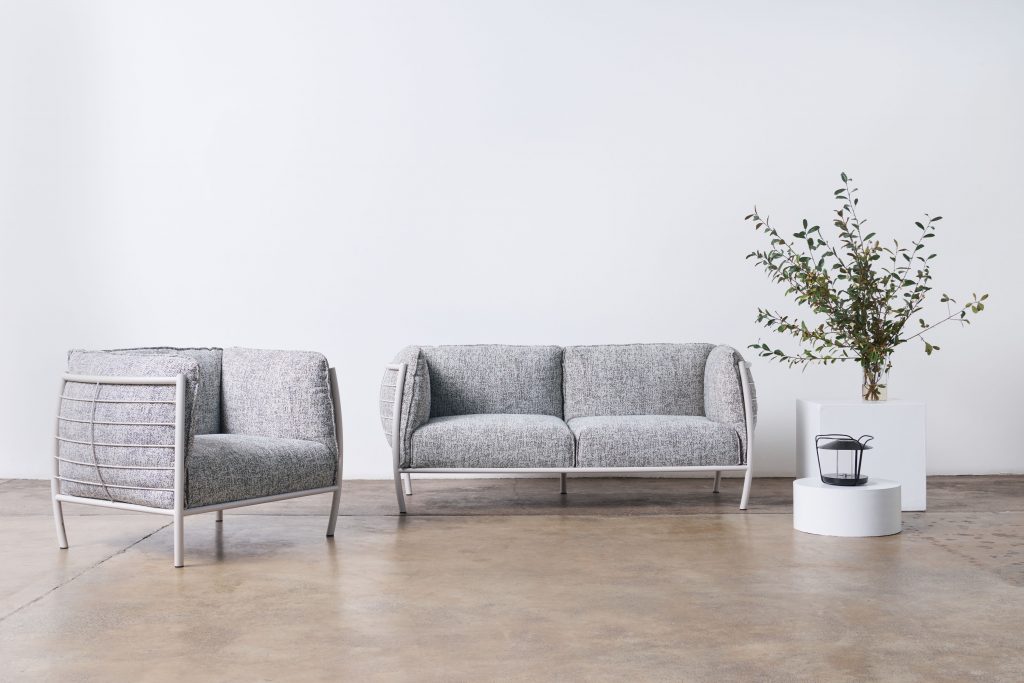 Responding to the needs and desires that have emerged over the past two years, the designs offer versatility, functionality, comfort and quality.
Take Melbourne-based designer Adam Cornish's Terrace range, which represent nau's first foray into the great Australian outdoors.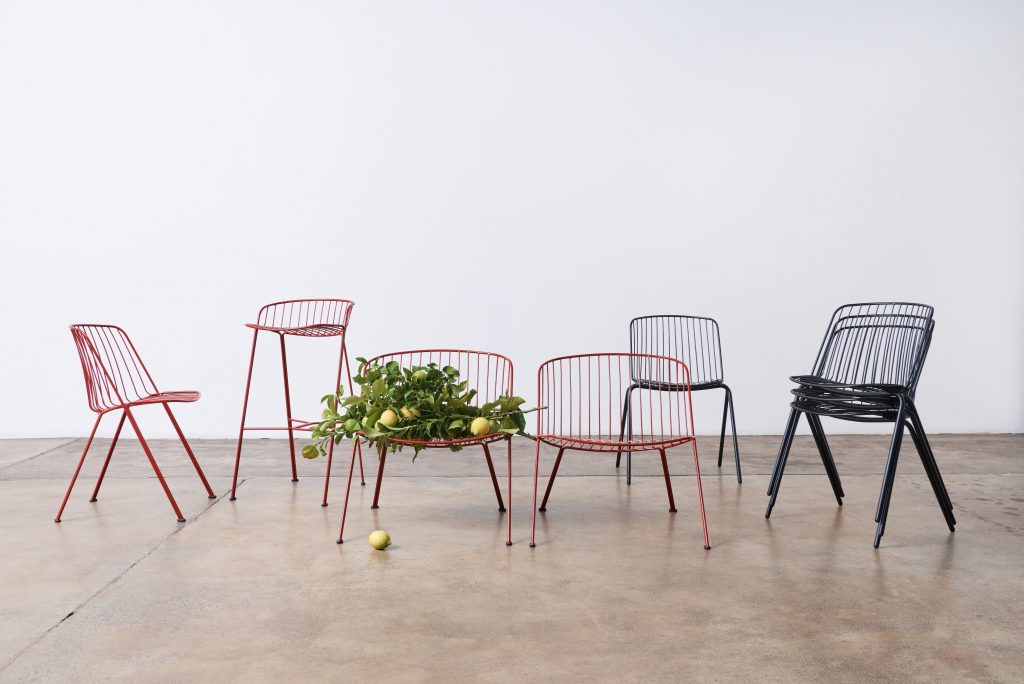 Made from durable stainless-steel wires curved incrementally to create an inviting and embracing seat, the pieces are designed to withstand the harsh Australian conditions and were inspired by "hand sketched gestures".
The collection is just one of three penned by Cornish just in time for 2021 summer lunches and get-to-togethers.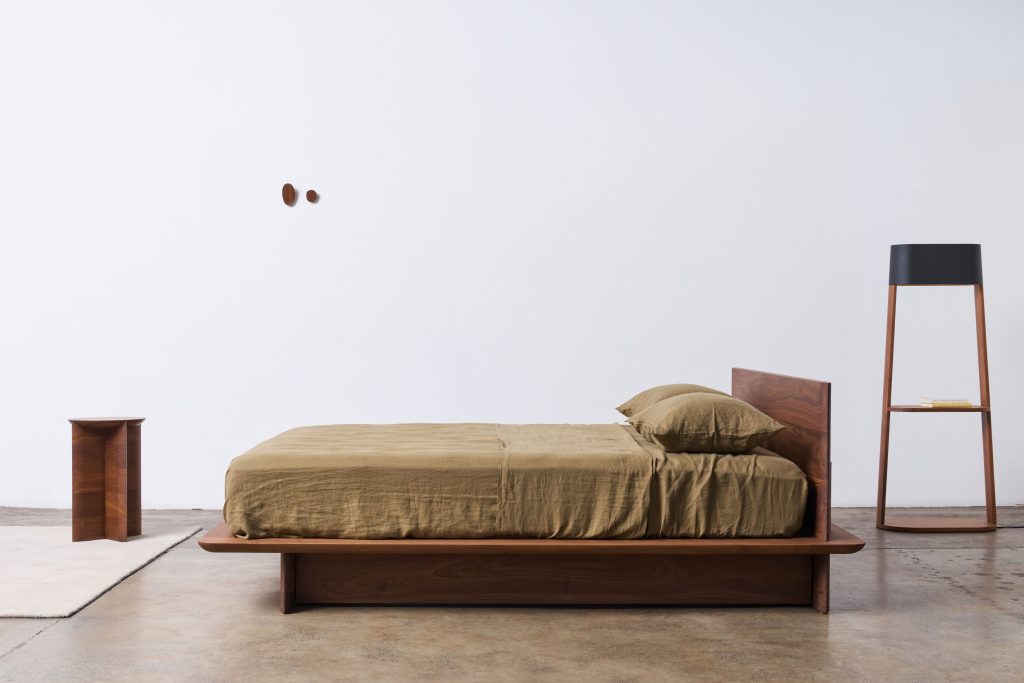 The designer is joined in the new nau collection by Tom Fereday, who has handcrafted a comprehensive range from sustainably certified solid timber.
Meaning 'wave' in Japanese, Nami is a celebration of natural materials and features tables, a sofa, armchair, ottoman and bed, each of which exemplifies Fereday's precision craftsmanship.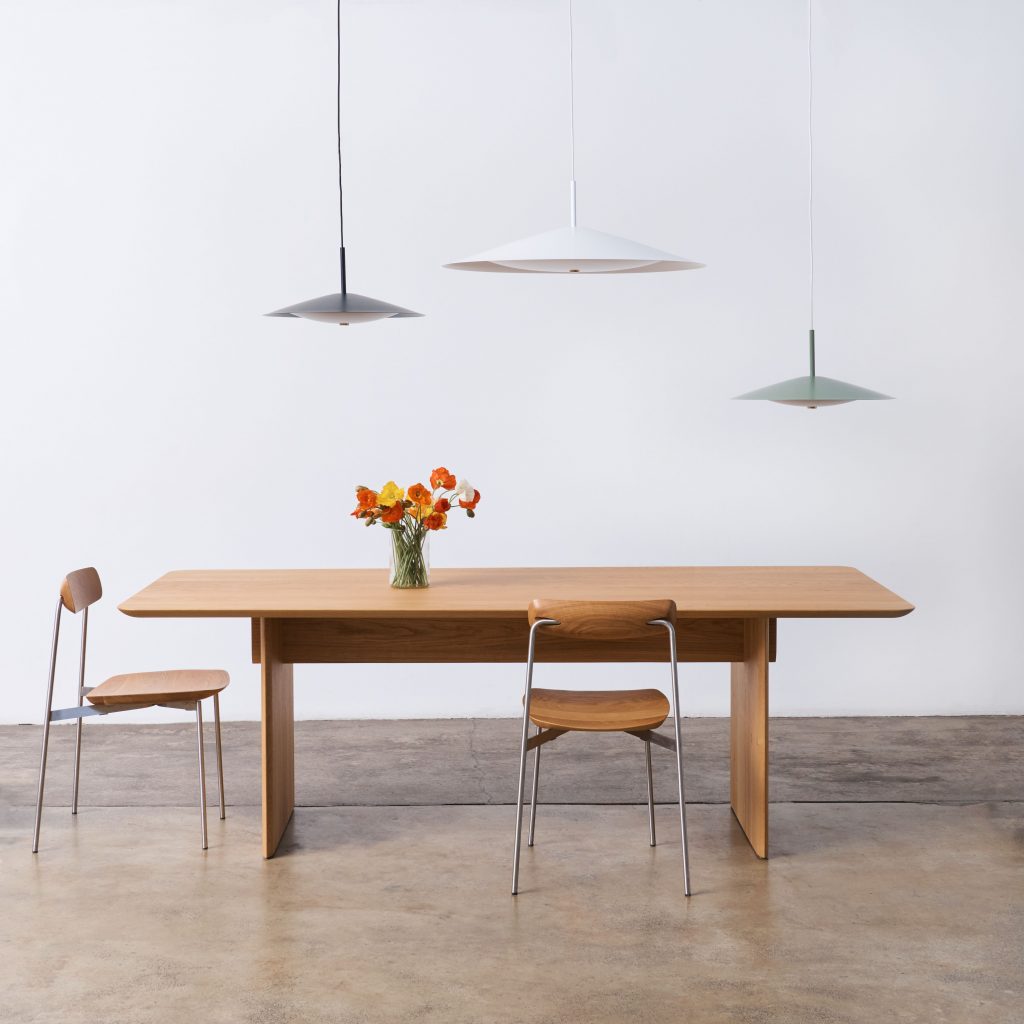 Kate Stokes also returns to nau with her second lighting collection, introducing Broad – a classic yet contemporary pendant that creates intimacy in even the largest of spaces.
Striking enough to command attention yet streamlined enough to fit in within any space, Broad does more than just illuminate. It centres conversations, focus and atmosphere.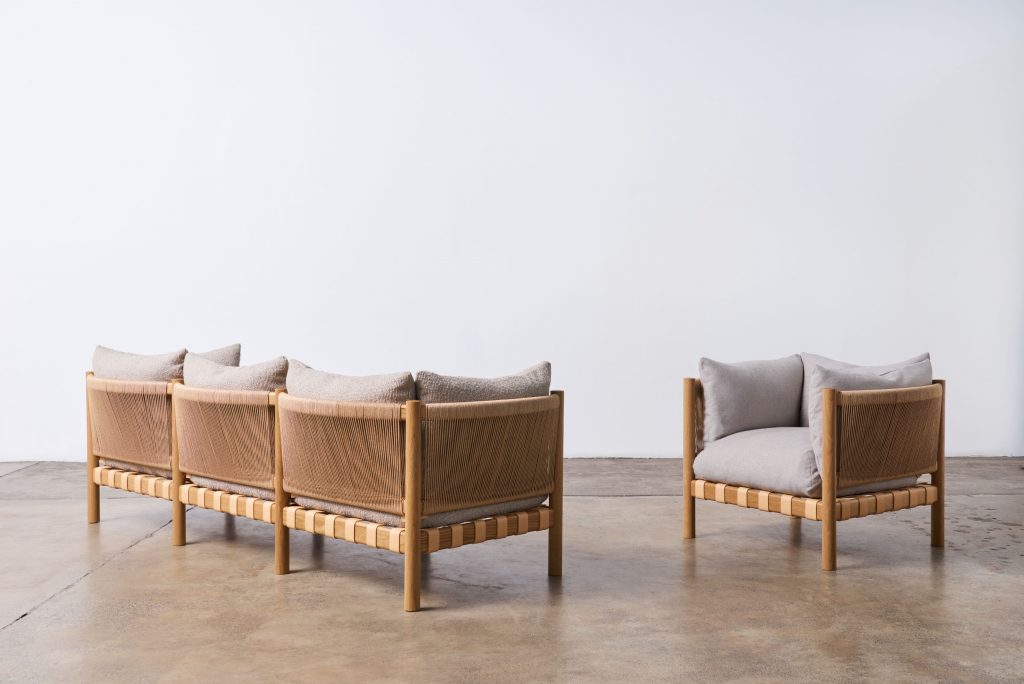 Completing the quartet of Australia's most prolific furniture and lighting designers is Adam Goodrum, who has designed a handful of new pieces for nau.
With its handwoven paper cord frame, Harbour is the standout, distilling the beauty of mid-century Scandinavian craft tradition into a distinct armchair, sofa and bed.
Refined yet humble, Harbour has a softly curved structure that echoes the rounded form of the pillows within, creating comfortable nooks that encourage long and lasting calm.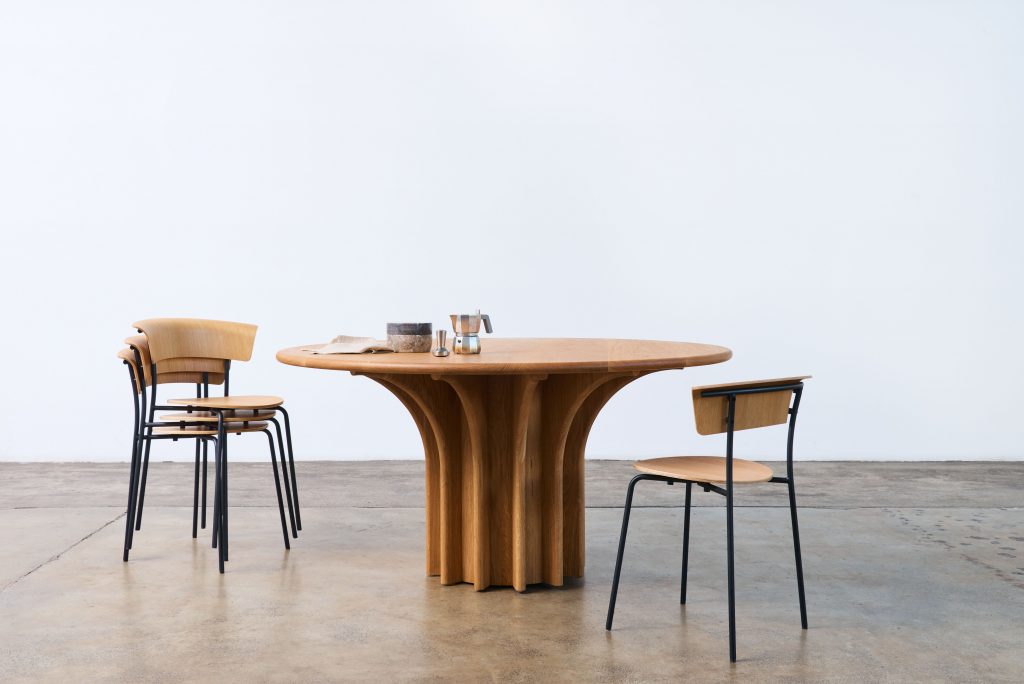 Following the success of his Chameleon table system and Sofala modular sofa, Goodrum has also expanded nau's commercial offerings with Softply, Don and Rib.
Playfully paradoxical, Softply is a seating collection that pushes the boundaries of materiality through a press-moulded plywood design that cascades elegantly over a stainless-steel frame to create a distinctive backrest.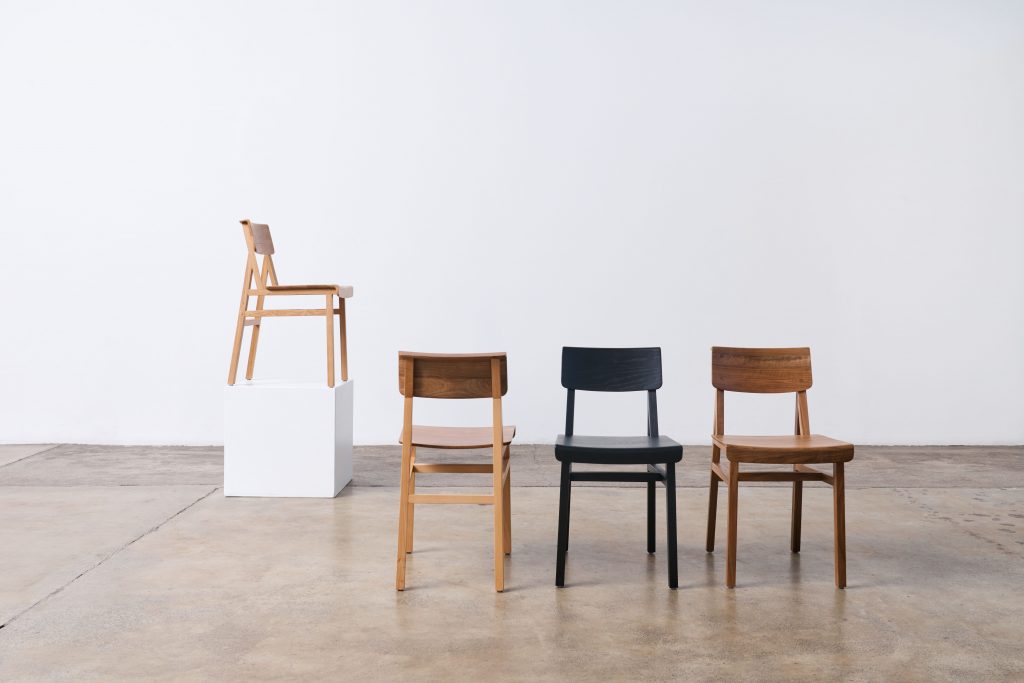 Maintaining that exploration of craftsmanship, comfort and considered details, Don draws inspiration from cufflinks for a curved seat that offers substantial ergonomic support.
And then, there's Rib – nau's first ever pedestal table.
Inspired by Harry Seidler's iconic MLC centre, Rib is visually light but deceptively robust, with fluted ribs that make for an inviting and functional table with optional integrated power and data supply.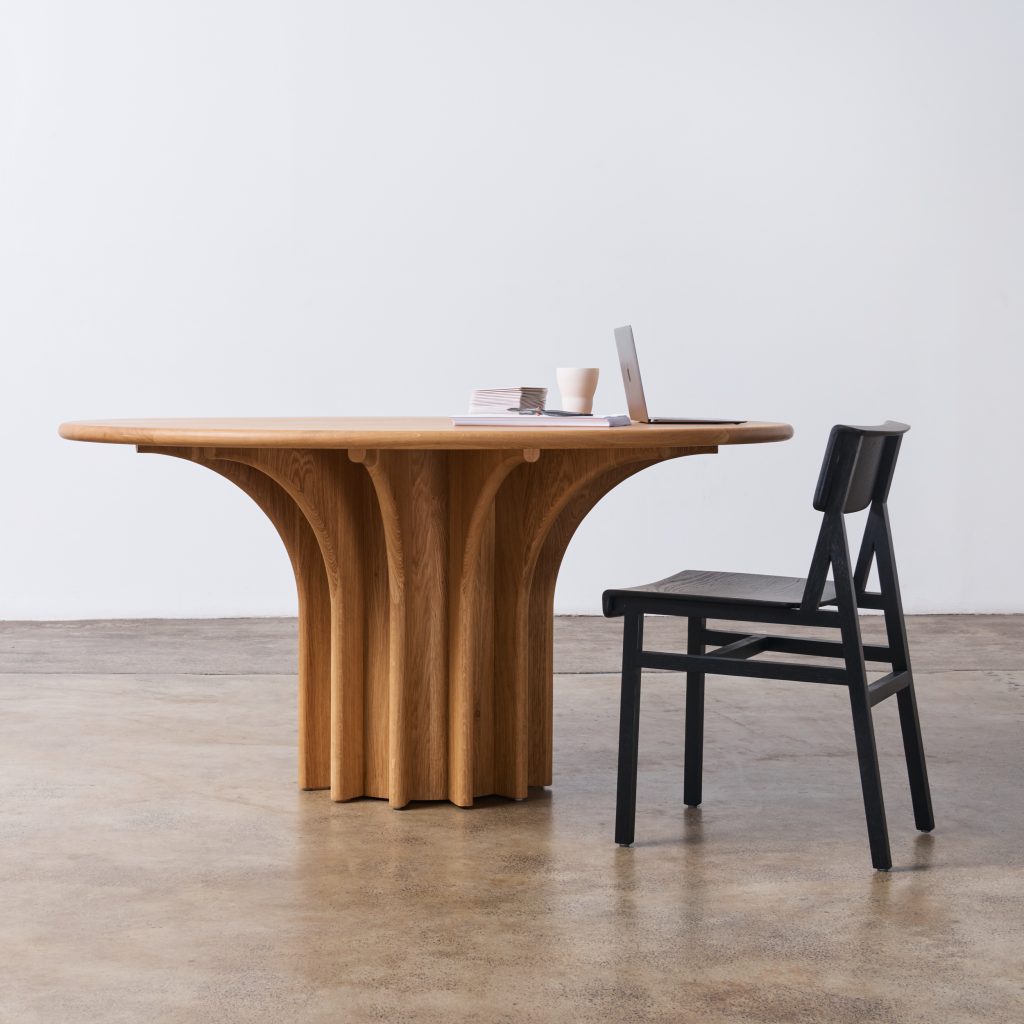 Carving out a fresh perspective for authentic furniture, nau's 2021 collection is available to discover in-store and online now, with selected stocked items available for immediate shipping.
Photography: Maxwell Finch.
Styling: Megan Morton.
Earlier in October, Cult teamed up with Hassell to design the lobby area of 60 Martin Place, which sits on a prominent corner of Sydney's global financial hub.