In today's rapidly evolving business landscape, creating inspiring and functional workspaces is essential for unlocking productivity and success. Watch in the video below how Krost, the premier supplier of commercial furniture in Australia, develops workplaces conducive to efficiency and achievement.
With a rich history and an unwavering commitment to delivering turnkey solutions, Krost has established itself as a leader in providing organisations with the perfect furniture solutions that are tailored to their unique needs.
Starting as a small family business in 1989, over the last 30 years Krost has blossomed into a leading Australian commercial furniture supplier.
At the core of Krost's philosophy is an understanding that the interaction between the user, their environment, and their way of working plays a pivotal role in shaping a productive workspace.
With this in mind, Krost's entire range of furniture is thoughtfully designed to strike the perfect balance between form and function, ensuring that each piece is not only visually appealing, but ergonomically optimised for commercial use.
The result is a product suite that meets the stringent demands of the business world, offering both durability and the necessary ergonomic properties.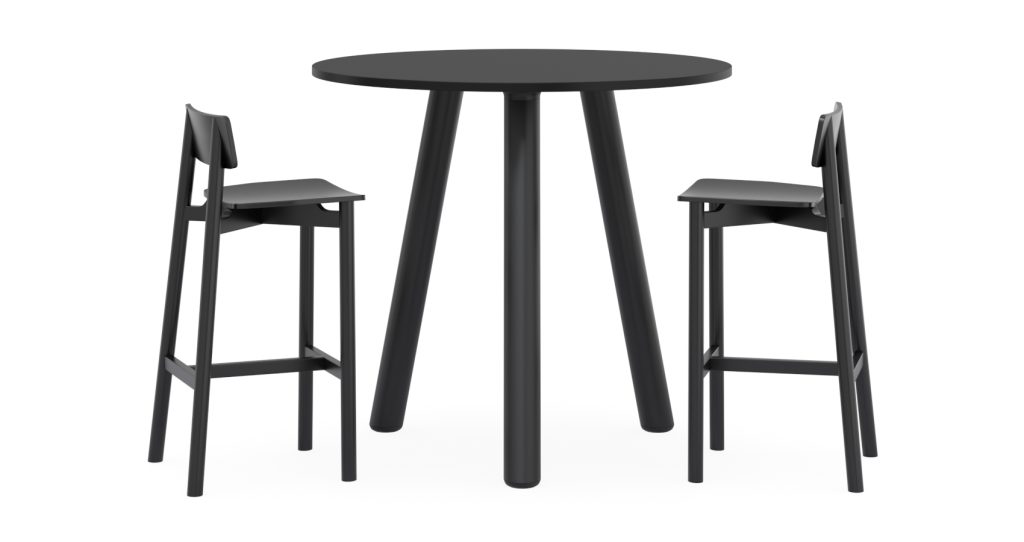 Krost's founder, Colin Krost, is proud of the range available to Krost customers. "We offer an extensive and contemporary collection of products to tie in with the latest trends in office furniture."
Step into one of Krost's world-class showrooms, located in Sydney and Melbourne, and you'll find yourself immersed in a carefully curated collection that showcases the full breadth of their furniture offerings.
Krost director Gareth Krost says, "We have the industry's best lead times, and we have the largest and most comprehensive showrooms in Sydney and Melbourne. This enables people to come in and feel and touch the products to help them to visualise what they are going to end up with."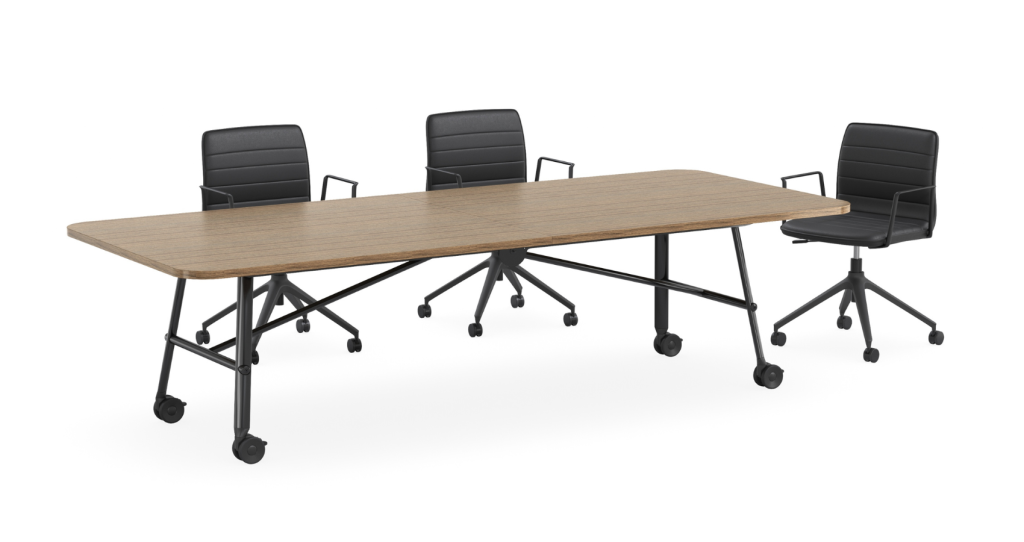 These showrooms are more than just spaces to display furniture – they serve as a source of inspiration and provide customers with a glimpse into the endless possibilities of designing a workspace that truly reflects their brand, and fosters creativity and collaboration.
"Anybody can walk into our showroom with a blank floor plan and we can help them to paint the picture for what they want," says Gareth Krost.
A visit to Krost's showrooms extends beyond merely browsing their furniture. They also house a comprehensive materials library, allowing customers to explore a wide range of finishes and textures that can be incorporated into their furniture selections.
From sleek and sophisticated to warm and inviting, the materials library ensures that each customer's unique aesthetic preferences are met, creating a truly personalised experience.
What sets Krost apart from the competition is its commitment to providing exceptional customer service at every step of the journey. From their state-of-the-art manufacturing facility in New South Wales, to their strategically located warehouses, Krost's infrastructure results in unmatched lead times and the efficient delivery of products.
By manufacturing locally and adhering to the world's best practice methodologies, Krost has the flexibility to create bespoke pieces and offer a wide variety of shapes, sizes, and finishes – meeting the diverse needs of businesses across the country.
But it doesn't stop at manufacturing and delivery. Krost's sales, design, and project management teams work hand-in-hand with clients, offering expert advice and guidance throughout the entire process.
From the initial consultation to the final installation, their dedicated professionals collaborate closely with businesses to find the perfect furniture solutions that align with their vision and functional requirements.
This personalised approach means each workspace is designed with purpose and precision, ultimately enhancing productivity and employee well-being.
Environmental responsibility is also a key focus for Krost. They understand that sustainable practices are not just a trend but an obligation in protecting our planet.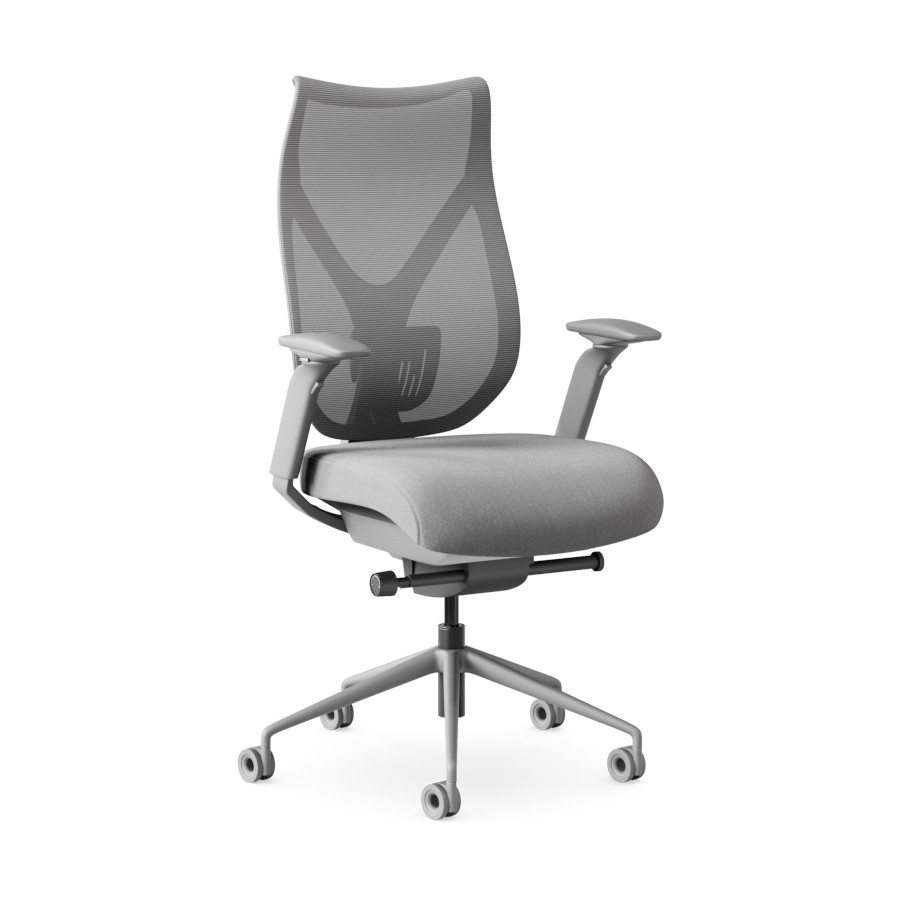 By utilising environmentally friendly materials and responsible production processes, Krost aims to minimise its footprint. Furthermore, their commitment to longevity, reusability, and recyclability produces furniture that not only withstands the test of time, but contributes to a circular economy.
When it comes to commercial furniture needs, Krost's unparalleled expertise, commitment to service, and high-quality products make them the go-to choice for businesses across Australia.
Whether you're seeking to revamp your office space, create collaborative areas, or design breakout zones that foster innovation, Krost has the solutions to elevate your business to new heights.
Experience the difference that Krost can make in your workspace. Visit their showrooms today and discover the transformative power of premier commercial furniture solutions.
Sydney showroom – 33 Ricketty Street, Mascot NSW 2020
Melbourne showroom – 617-643 Spencer Street, West Melbourne VIC 3003
Photography supplied by Krost.