Para Vert by Brunner, is a system of room dividers that can be configured in multiple ways to alter spaces and make them fit for purpose.
Suitable for residential, commercial, hospitality and many other settings, the system was designed by Ippolito Fleitz Group, a multidisciplinary Stuttgart design studio, which is renowned for its collaborative approach, working with its clients to create bespoke products and projects. Para Vert was designed exclusively for Brunner, the concept developed by the studio's head of product design, Tilla Golberg.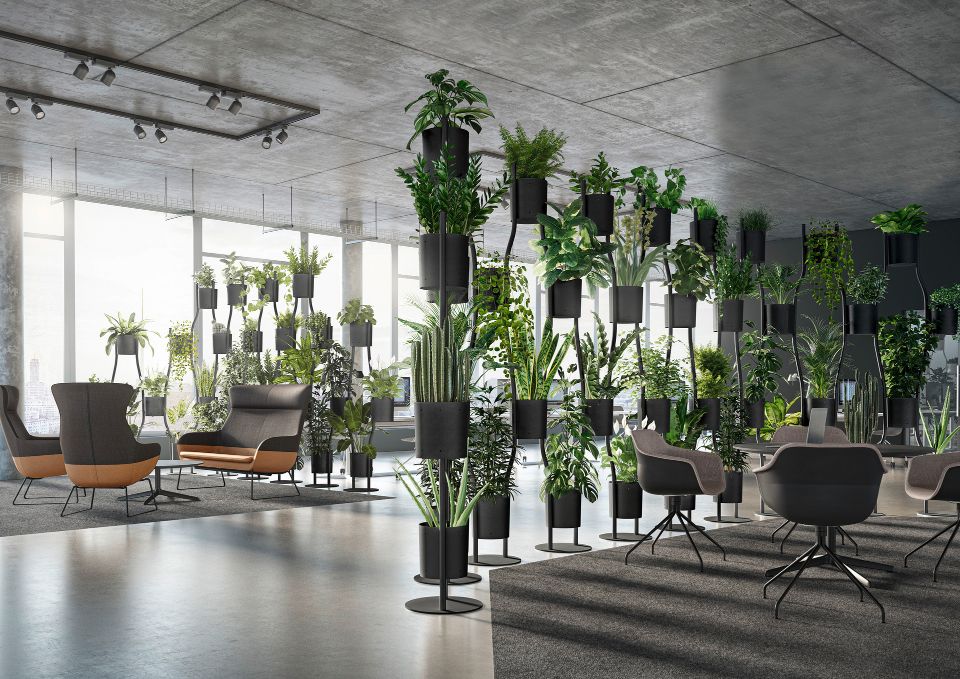 Para Vert is a transparent spatial filter incorporating vertical planting and comprising two different modules. Vertical, curved metal poles are connected by cylindrical planters to create a biophilic three-dimensional fixture. The modules can be bolted together in various angled positions, resulting in free-standing combinations ideal for creating an adaptable and easily reconfigurated room divider and for room-height zoning.
The result can be a screen, a free-standing room divider, a separator delineating working zones or simply a green therapist in action. But however it is used, it becomes a way for nature to reclaim and define a space, with lush greenery.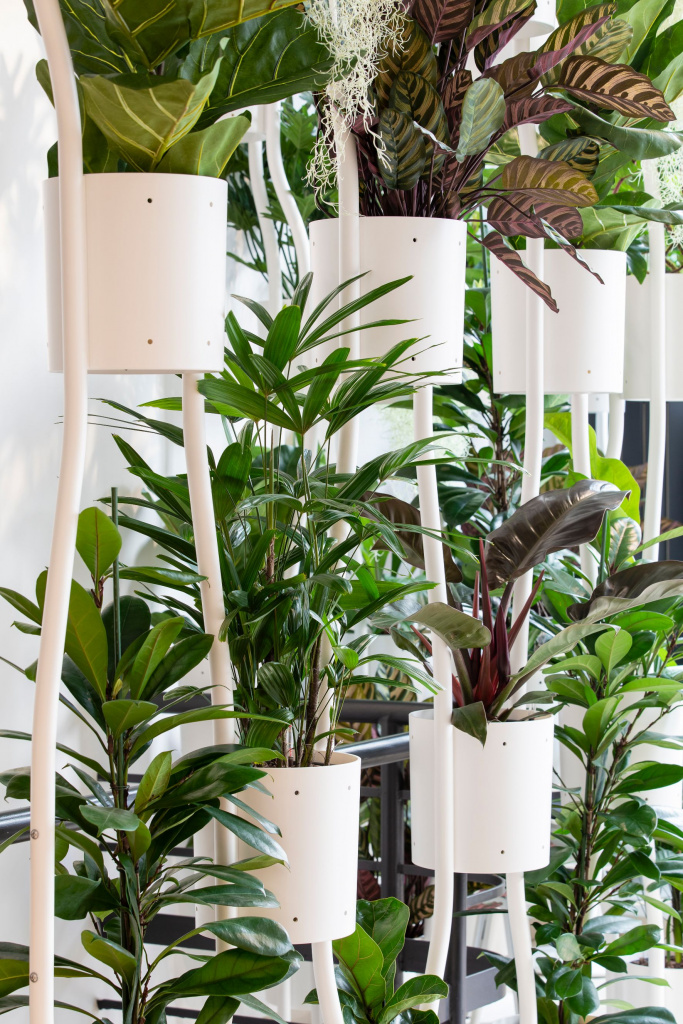 Expandable and dynamic, the modular design ensures simplicity of redesign and redistribution as required.
The system comes in two different heights for greater flexibility in room height zoning and the applications range from offices and lounge areas to cafeterias and other hospitality spaces. Para Vert is also an aesthetically pleasing way of encouraging physical distancing where necessary and the floral design serves as a privacy screen that has the added benefit of improving the indoor climate and enhancing the well-being of the users of the space.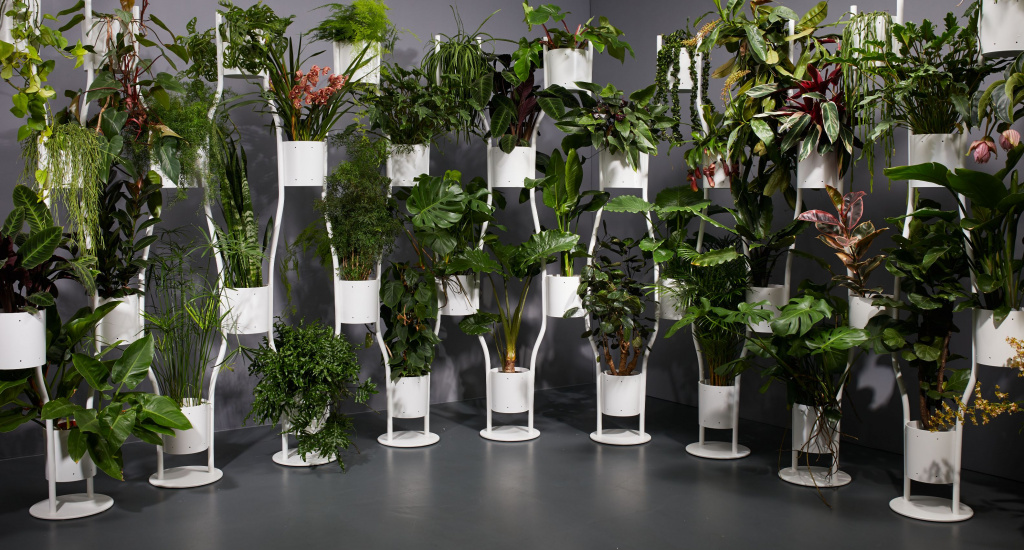 Para Vert consists of plantable containers, poles and disc bases with a hole pattern to enable the module to be arranged in various angle settings. When constructed it can then accommodate the user's preferred plants – which can range from simple green elements up to dense plant walls.
Photography supplied.