The move to sit-stand office solutions has come of age, with myriad positive outcomes and solutions to match. Boasting an elegant contemporary design, the Orbis range of work desks comprises a design solution to suit any workplace, commercial or institutional interior.
Zenith Design Studio's manager, Bob Stewart and head of the team responsible for conceiving and designing Orbis, shares his thinking: "We noticed a shift in office aesthetics that were more home-like and we wanted to create something that was attuned to a softened environment. The design has been developed for an aesthetic outcome that sits well with the new type of office environments being created."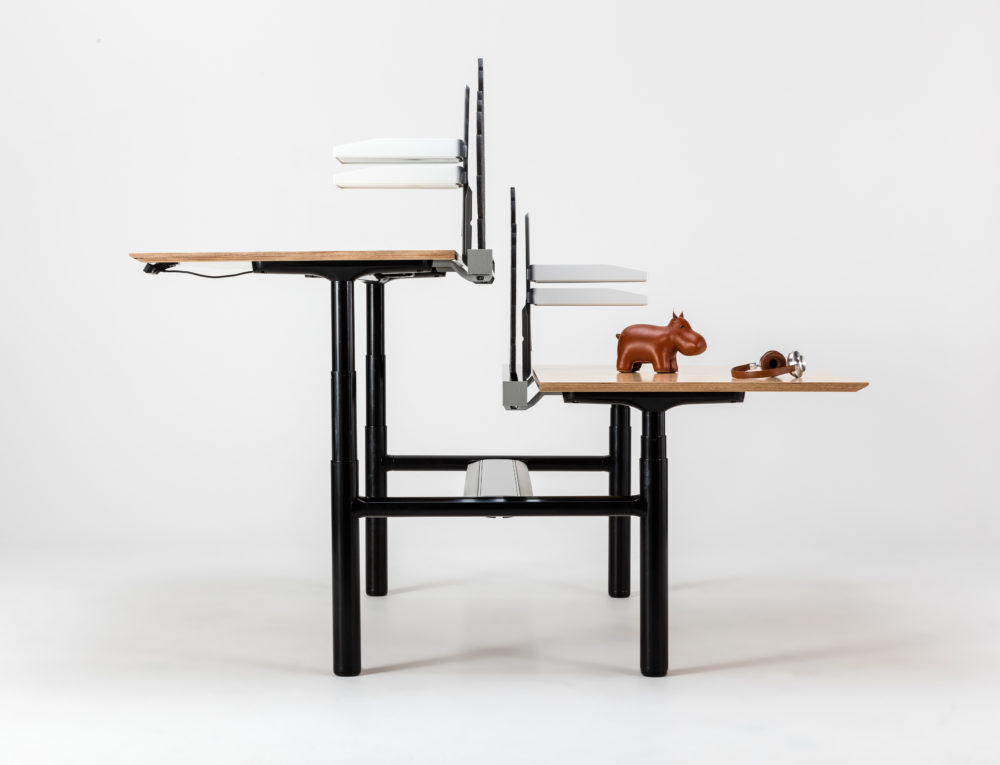 With a height range to 1230 millimetres, the range is specifically designed to accommodate both sit and stand options. Moreover, with the Orbis Height Adjustable Work Desk, Orbis Back to Back and Orbis 120 Degree, the range is exponentially configurable. Celia Quattrociocchi, marketing and communications manager at Zenith, explains: "Electric height adjustable desks have finally become affordable and are being embraced. Now we can move from sitting to standing to sitting with ease."
Designed by the Zenith Design Studio, Orbis specifically acknowledges a change in workplace environments to a more individually supportive set of solutions. As such, the design can be adjusted to suit individual, shared, focused and collaborative work modes. Additionally, Orbis can be customised to meet a client's individual requirements.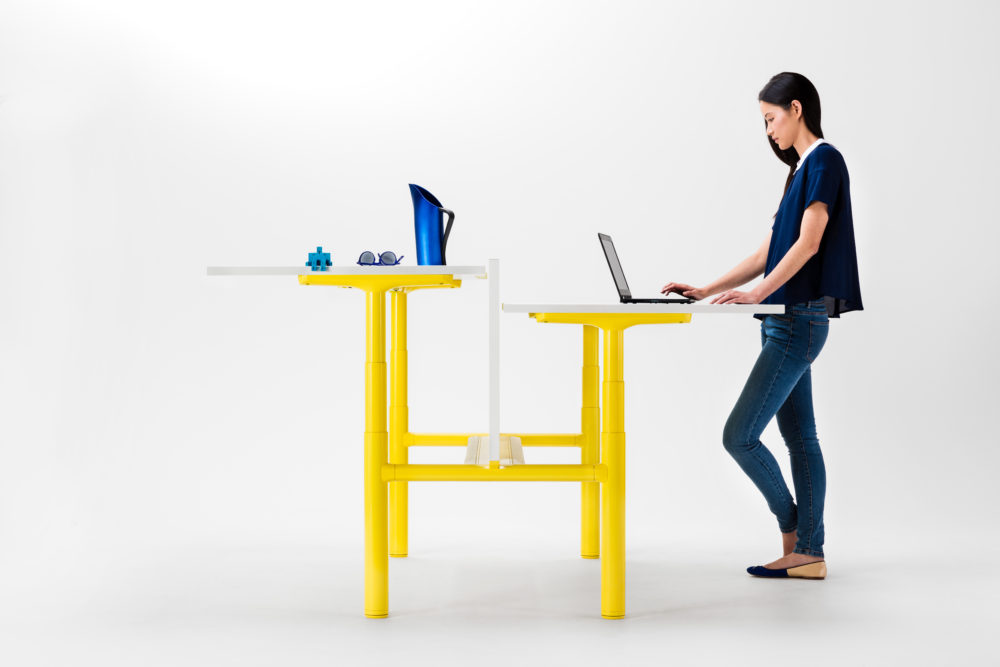 Cognisant of the great variety of workers, working needs and ergonomics, Zenith Design Studio's research and development department have focused on enhancing the end user's feeling of well-being. According to an osteopath and former elite water polo athlete, Dr Allison Van Ommen, "The sit-stand desk is valuable to your postural health," as she explains in FM magazine (November 2015). "The best way to make the most out of your sit-stand desk is to make sure that you adjust the desk from sit to stand at regular intervals, staying in one position for no longer than 60 minutes. Ideally, 30-minute intervals are the optimal approach, although this may not always be practical. Allowing yourself to change position regularly means your body does not have time to create an underlying strain pattern. Within 30 minutes, the body is just starting to get used to a position before it has to adapt to a new position."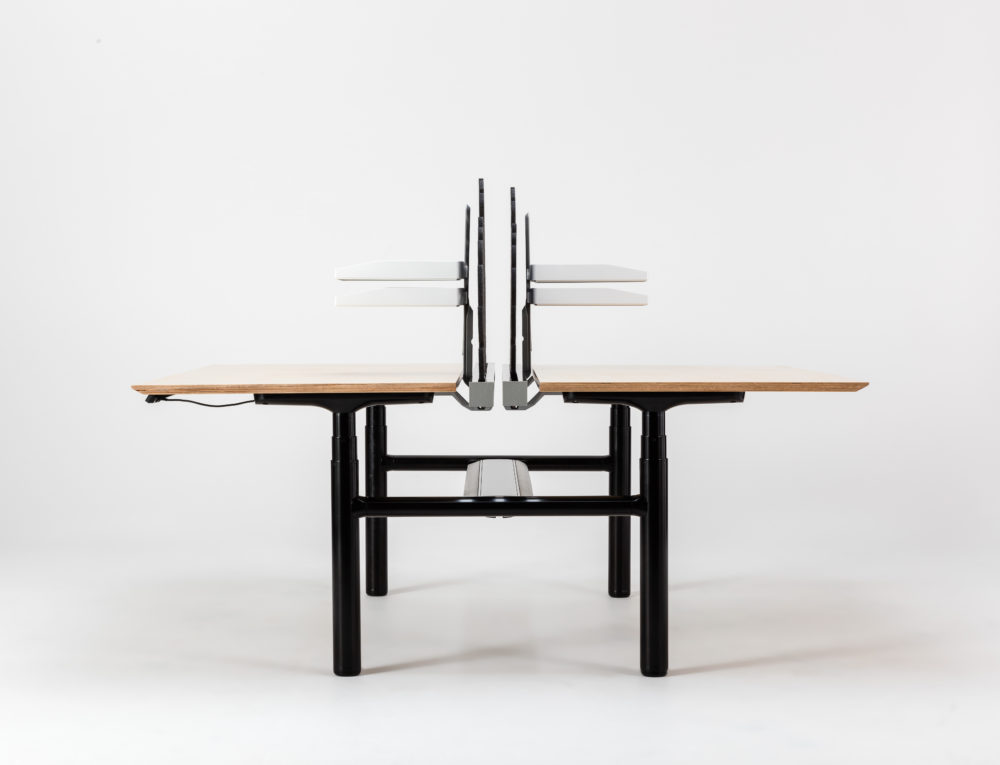 With this versatility in mind, the range of sizes, shapes and finishes provides the end user with greater freedom, flexibility and choice in the way they work both individually and as a team. For example, the Orbis Work Desk has a height range of 610 to 900 millimetres (sit to sit) and 610 to 1230 millimetres (sit to stand). Coupled with exceptionally high quality German mechanisms and the innovative and patented designed wire management system, this means Orbis is as functionally superior as it is aesthetically pleasing. "The innovation lies in the wiring, which is completely enclosed making it always aesthetically clean. Enclosed and minimal movement – only a very small part is visible at any time" says Stewart.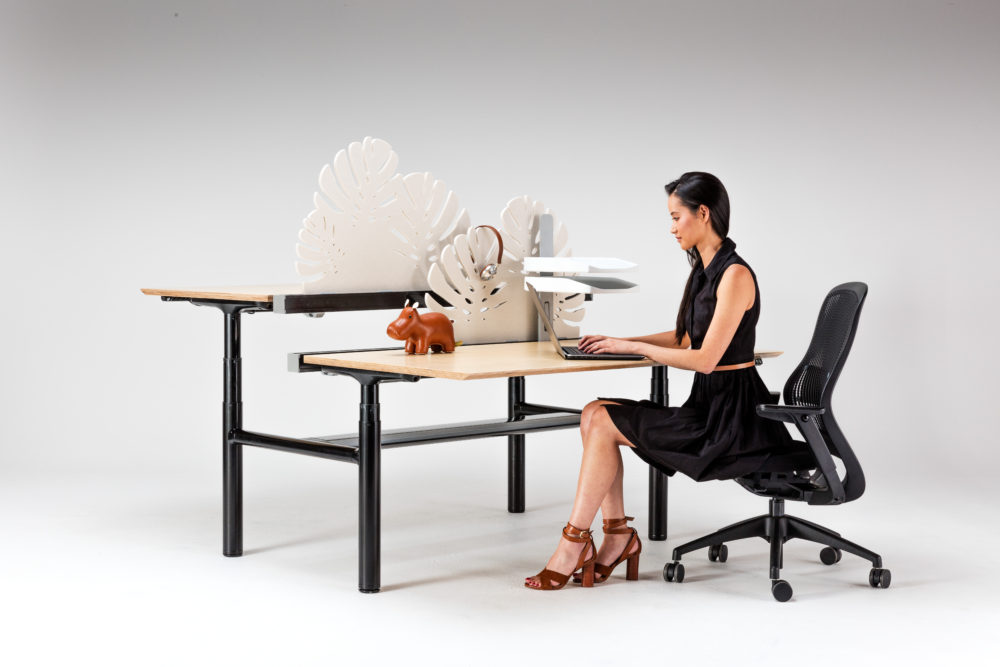 Compatible with Zenith S30 and S50 screens and the Ctrl accessory rail, the range is built for expansion and long life. Indeed, writing in The Huffington Post (18 May 2017), Thomas B Trafecanty argued that the sit-stand revolution could give us all a longer life. "It makes sense that mortality may rise, since sitting too much is related to cancer, obesity, heart disease and diabetes. Consider the findings from this 2011 study: Americans increase their life expectancy two years by reducing sitting time from the standard six hours to just three hours per day."
Images courtesy Zenith.
—
Read more about the modern workplace here.