The 11th edition of Sydney Architecture Festival is gearing up to take place from Friday 29 September until Monday 2 October (World Architecture Day). The annual event brings together talks, tours and exhibitions that delve into the city's architectural highlights – brutalism, multi-culturalism and the future of suburbia.
Coming under the banner of #futureheritage the Festival turns its focus to Western Sydney with a hub being set up in Parramatta. Some of the key attractions on the line-up include the unveiling of a contemporary, architect-designed mosque in Punchbowl and tours that pay respect to Sydney's brutalist buildings.
As a centrepiece of the program, attendees are invited to explore Australia's newest mosque in Western Sydney's Punchbowl. Designed by Sydney architect Angelo Candalepas, the public open day on Saturday 30 September includes a guided tour, architect talks and welcome feast offered by the congregation. The event will also play host to a conversation between the architect, community leaders and university researchers to unpack how the mosque is beginning to develop its own identity in the context of a multi-cultural Sydney.
Sydney Architecture Festival Director Tim Horton said: "We're inviting Sydney-siders to join the community of Sydney's newest mosque to experience this modern concrete masterpiece. The Festival is also embracing Sydney's love affair with concrete: not only as a Brutalist material, but as one that is found in every building we make. Concrete is timeless, lasts forever, and seems to never be out of fashion. Its use dates back to Roman times, and is an ancient material that even 3,500 years later defines 'modern building'."
Another highlight of the Festival is the Brutalist Architecture tours. Taking place on both the Saturday and Sunday, visitors will be guided across inner city Sydney to take in Sydney's Brutalist past, including the controversial Sirius building on the rocks.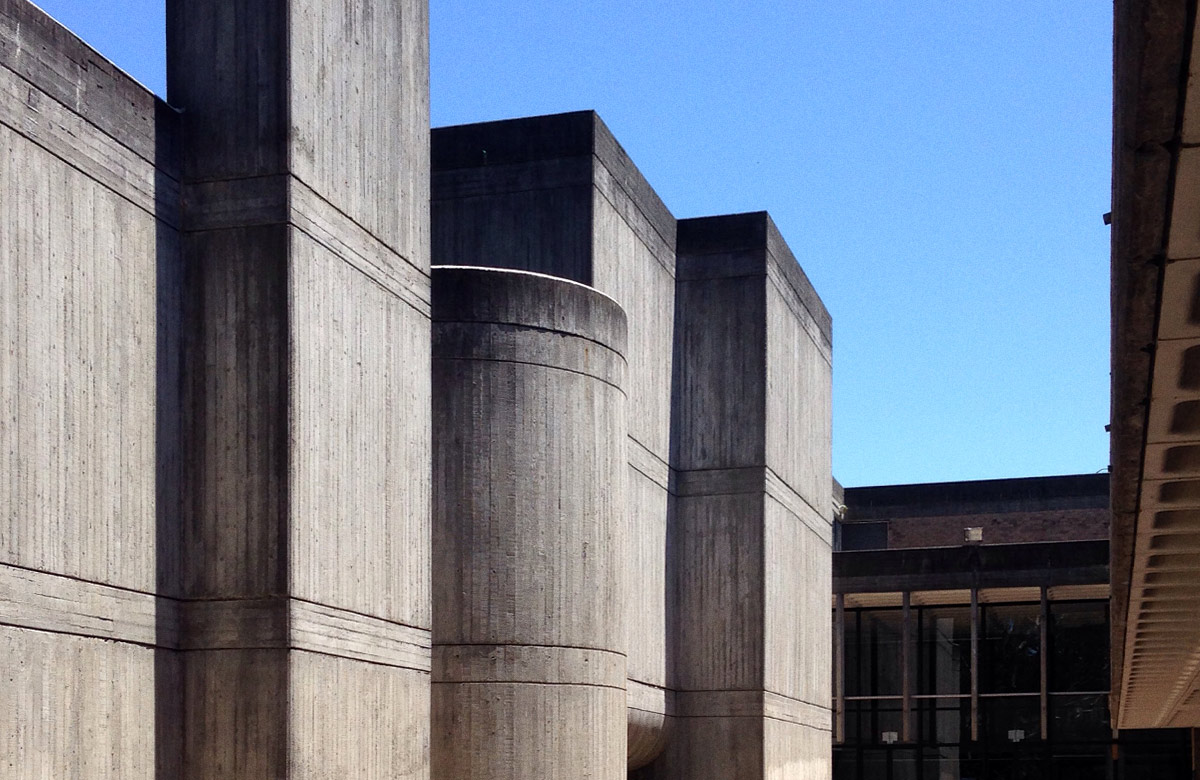 Festival-goers can learn about Sydney's Brutalist Architecture – a movement that lasted from 1960-1980 – through architect-led walking tours exploring Sydney's Brutalist past. Two tours offered on Saturday 30 September and Sunday 1 October around inner Sydney will provide insights into buildings including the controversial Sirius building in The Rocks, The Surry Hills Police Centre and Sydney's Masonic Centre.
From 30 September until 2 October, a free exhibition titled Finding Sydney's Missing Middle will be displayed at the Festival Hub at located at 1PSQ, the Peter Shergold Building, Western Sydney University, revealing the new kind of homes we might see in the future as the city's population grows. In the next 20 years, Sydney will need to find a place for more than 1.7 million additional people, in more than 725,000 new homes. The Missing Middle is a series of architects' responses to this future – with a focus on making the most of what our suburbs have to offer to get more Sydney-siders into better homes, more suited to our different lives in the unused spaces of suburbia where the population will grow the most.
The Festival concludes on Monday 2 October with a celebration of World Architecture Day with a keynote speech by American architect, academic, curator and author Prof Kristien Ring who will deliver the keynote speech at the Festival, drawing on her research into how cities benefit from greater density. Titled From profit-driven, to people-led housing for Sydney, Prof Ring will share a citizen-led housing model that offers greater choice and lower costs – one that fosters cohesive neighbourhoods and enables adaptable, customised living solutions.
To see the full program and to book tickets, visit sydneyarchitecturefestival.org
Lead image, Angelo Candalepas of Candalepas Architects' in Punchbowl's new mosque. Photo by Steven Siewert