Images courtesy Space Furniture
Australian stylist and designer Megan Morton knows design is sexy, something to be fetishised. Hence the irreverent name for the new collection of festive decorative elements: 'WALLPORN' by Megan Morton for Space Furniture. Curated by Morton, the collection is designed and made in Australia by four local craftspeople, each contributing an item to create a unique tableau and liven up walls.
The talented artisans include:
Phillippa Canemolla – Mineral Blossoms
Dion Horstman – Tree Interpretations
Dan Hocking – Mirror
Joss Best – Chicken Platter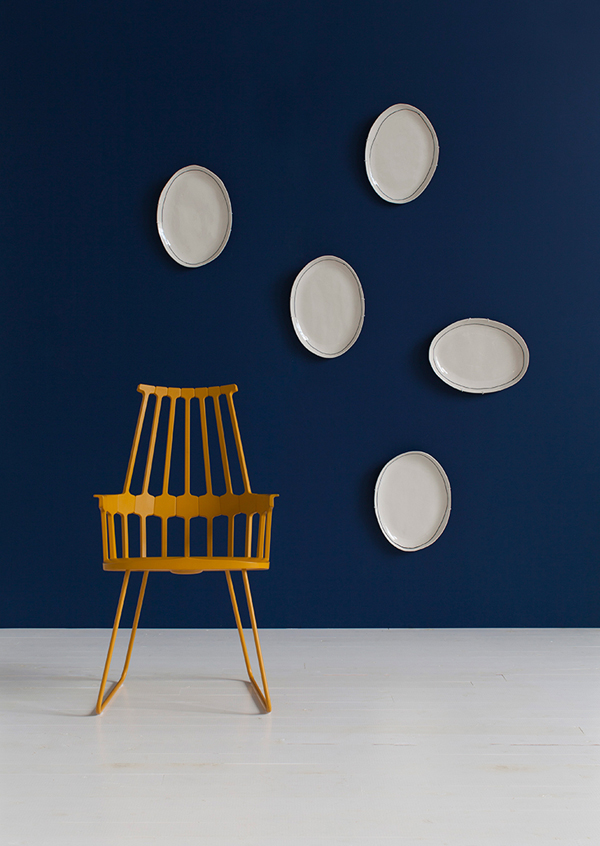 "This year, I am going for presents and gestures that are long lasting investments. No more fillers, I want amazing never-to-be-found-gifts. So we present you with four incredible things you will NEVER see anywhere else! I worked with four people who I find to be beyond talented, rich in ideas and incredible at their chosen medium to produce this exclusive line of gifting for Space," says Morton.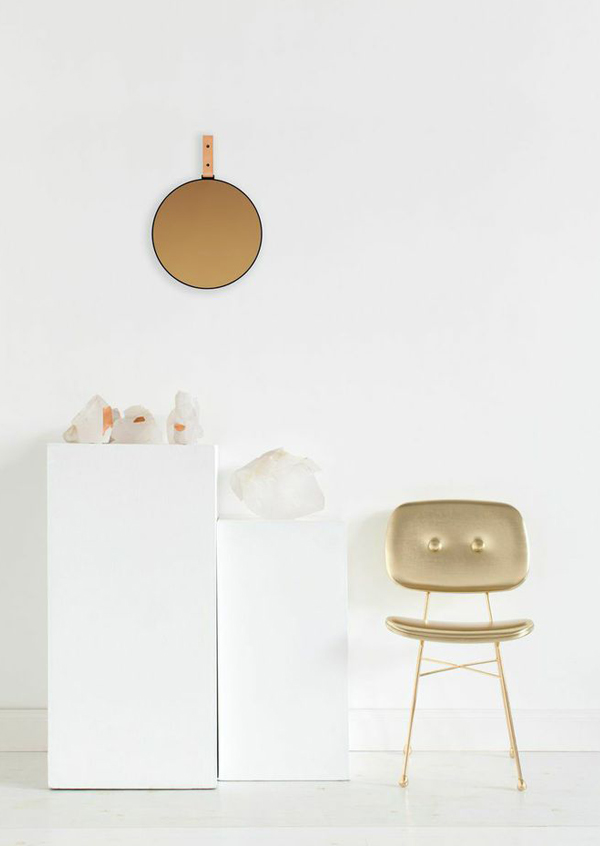 "Hand selecting quartz and watching Pip apply her copper interventions was a highlight as was seeing Dan Hocking see himself 'blue' for the first time in our tinted round mirror that is 60pc made by Dan in Australia! Many discussions were had with Joss and her husband Mike McEnearney (Kitchen By Mike) over what size chicken was the `ultimate' size to entertain with and be the basic of our 2014 stamped platter that is just the right amount of `wonk'. Sculptor Dion Horstman's response was well, so very Dion. His #f***yeah hashtag really does represent the tree's power and geometry energy for those who would rather not accept a traditional tree. You can still hang baubles if you wish and it clearly has a long life past the Christmas pack-down".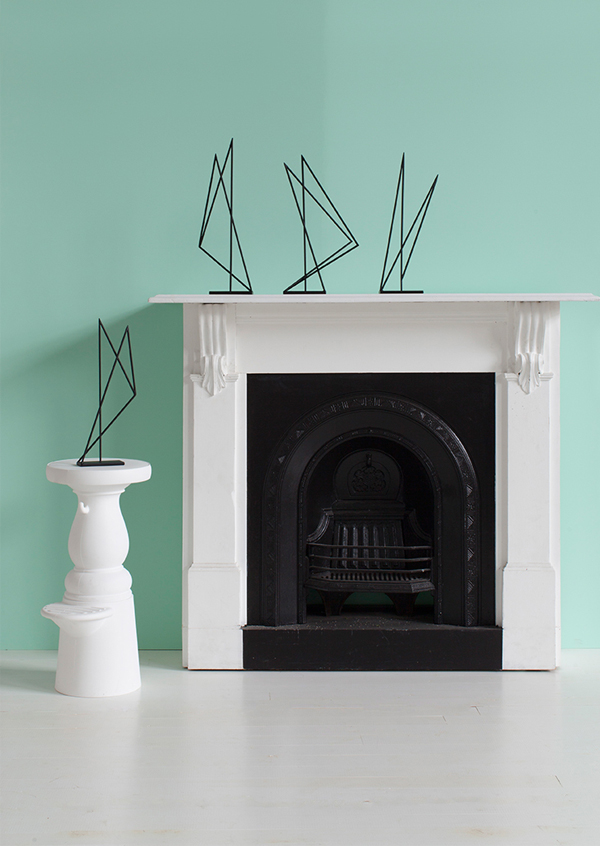 "These are unique and exclusive. Made in Australia through a unique opportunity for Space, and all items are styling – tested to work in almost every decor," says Morton.
The WALLPORN collection will be available exclusively from the Space Furniture showrooms in Sydney, Melbourne and Brisbane from 21 November.