Japanese craftsmanship is world renowned, and local Australian importer of fine Japanese wares Apato will be carrying two new ranges in the New Year.
Collaborating again
The second product to take shape as a collaboration between Naoto Fukasawa and Conde House is YUKAR. The new range will be revealed at IFFT Tokyo at the end of November.
The collection consists of a sofa, armchair and ottoman, which are designed by Naoto Fukasawa and express the beauty of Japanese oak. The products feature smooth timber textures, with compact cushioning.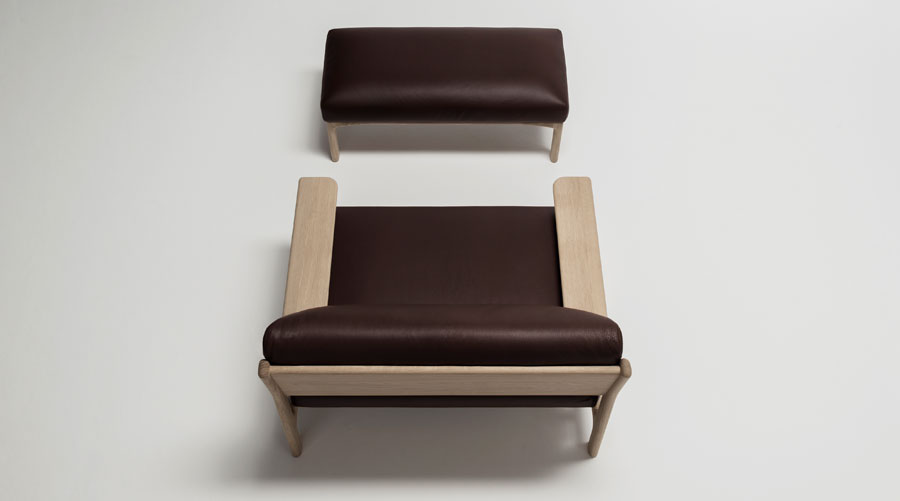 All pieces in the range are expressed through the same dimensions; this repetition of widths meaning the armchair can be arranged in a row with the sofa and ottoman. All items together create a set measuring three metres when shown together in this manner.
The combination of the armchair and sofa provides a wide variety of options for room arrangements, and in particular in high-rise apartments where it's difficult to bring in single large pieces of furniture.
The round table comes in two sizes with differing diametres and heights. Simplicity is the focus with the solid wood top showcasing the beauty of the material. The tables can be used in many different scenarios and settings.
Ariake
Legnatec and Hirata Chair have announced the launch of a joint brand called Ariake. The two factories are joining forces to produce furniture in the town of Morodomi, Saga prefecture, Japan.
Ariake means 'morning moon' or 'daybreak' in Japanese, and symbolises a new chapter for Legnatec and Hirata Chair. The two leading companies have already built a name in a town that consists of more than 30 furniture factories. Ariake is also the name of the sea surrounding Saga prefecture, well known for its seaweed and tidal flats.
The range is comprised of tables, storage and seating pieces all made from white oak, sumi dyed ash, hinoki and burnt cedar. Every piece in the collection combines advanced CNC machining with detailed handcraft.
A range of designers has come together to contribute to the collection under the direction of Gabriel Tan Studio. In addition, designers from different countries who have shown respect for Japanese craft and wordwork have contributed designs, including Anderssen & Voll (Norway), Keiji Ashizawa (Japan), Staffan Holm (Sweden) and Gabriel Tan (Singapore).
The range includes 18 pieces, which were all designed during a one-week workshop in Morodomi during the winter of 2016.
Naoto Fukusawa's new range for Conde House and the Ariake range will be available at Apato in January 2018.
–
Read about the handmade craftsmanship and manufacturing in Japan's Takayama region.