Images courtesy of www.obodo.com.au
New among the ever-expanding range of outdoor furniture to grace the Obodo showroom is the Maiori suite of offerings. Boasting café style collections such as Mica and Stipa (robust takes on Mediterranean rattan), it is, however, the two designer ranges by Christophe Pillet and Normal Studio that set this offering apart.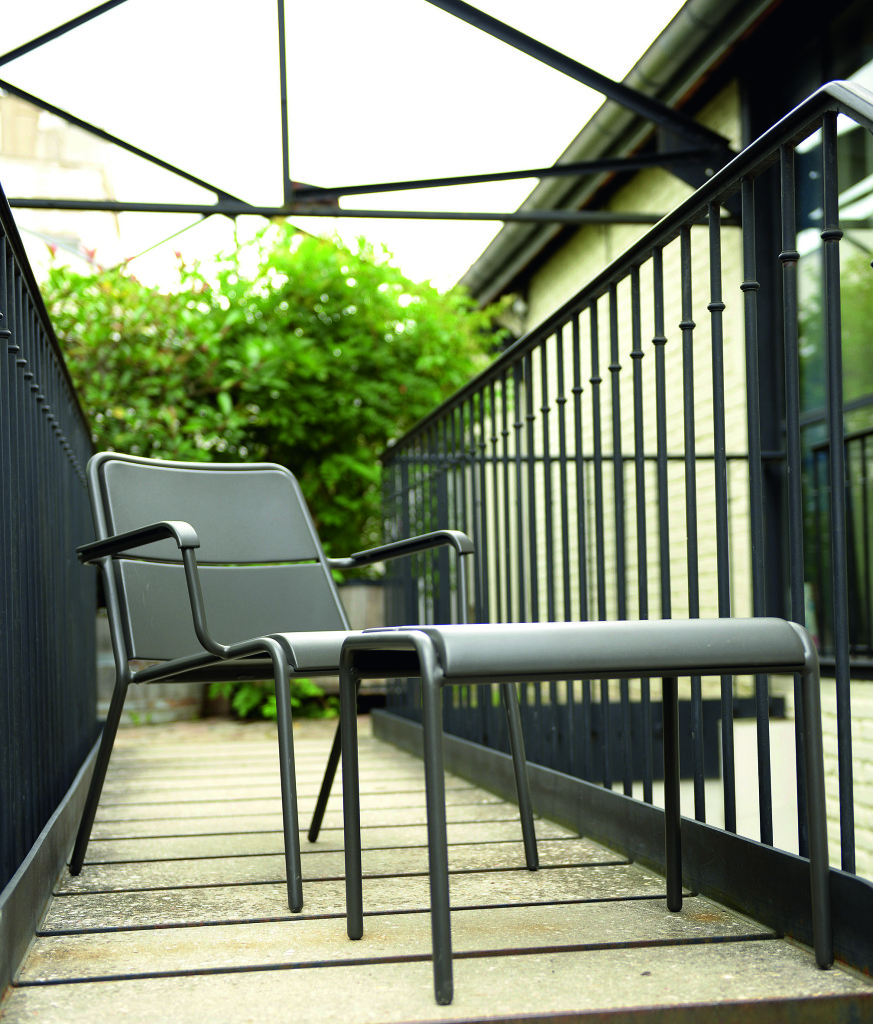 The A600 range by Christophe Pillet is essentially a continuation of the designer's oeuvre in terms of style; that is, a simplified, spare form of aesthetically appealing curves, weight and width compounded by exceptional colours. The rust, for example is a particular shade of brick that is neither pink nor red, but a versatile non-fashion colour that is nonetheless highly contemporary. Conversely, the mustard is unabashedly of the moment, though softened to avoid pigeonholing, and one of the better yellow shades seen of late. Architectural shades of anthracite and white work well with the colour options through tonal matching that allows integration of single or multiple colour elements.
Made from aluminium 6061 (a high performance aluminium used in the aerospace industry), the range has four seat options, including a bench, as well as three tables and an ottoman. The powder-coat is unusually textured to a fine, slightly sandy finish that feels robust and concrete, unfussy and welcoming. Moreover, the range is stackable, UV resistant and weather resistant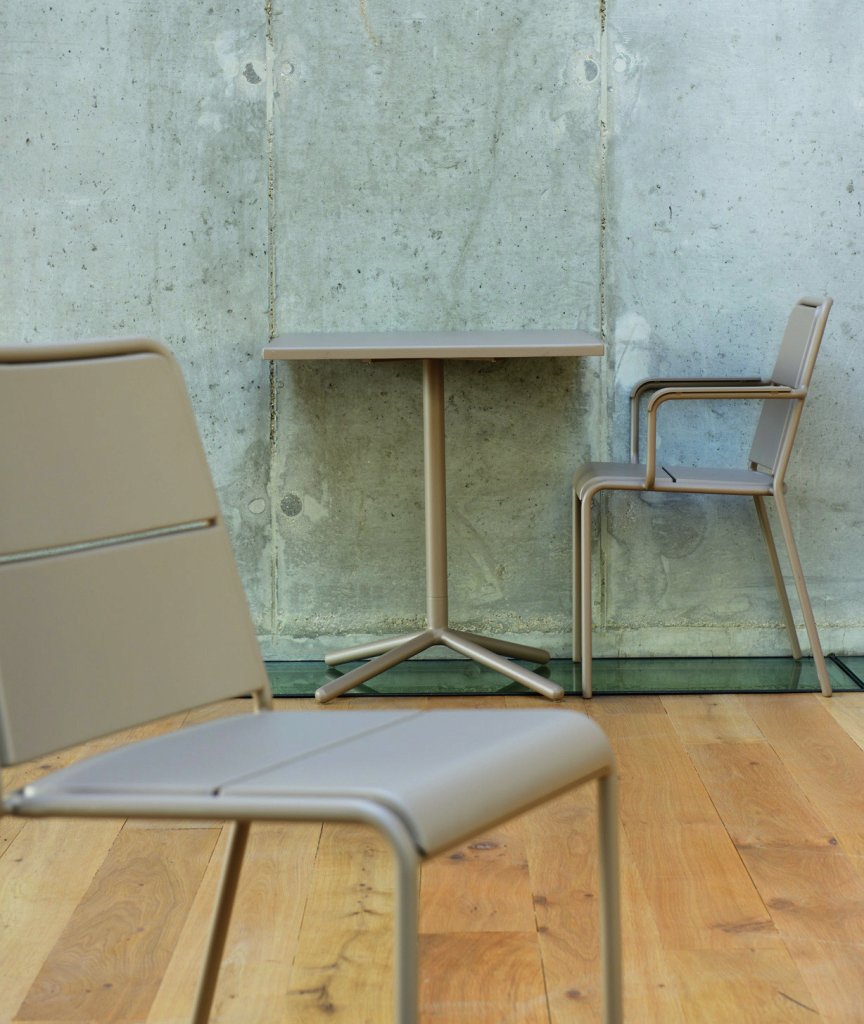 Similarly the AT800 by Normal Studio is a continuation of the design house's much loved aesthetic. Indeed, it is a superb outdoor setting that is at once elegant, simple, robust and practical. In combining pressed and powder-coated aluminium with the warmth of natural teak, it is, as the catalogue boasts "an updated version of the classic teak folding chair". More than this, it has a fineness that adapts it to the courtyard, balcony or garden with ease. The chair itself, in broad stripes of cream white (aluminium 6061) folds from the back of the seat for ease of storage. In keeping with the Normal Studio aesthetic, the table complements rather than mimics. As such, a perforated surface gives the tabletop a decided lightness, while the corner areas of solid white provide the visual tie, as do the timber elements of both table and chair.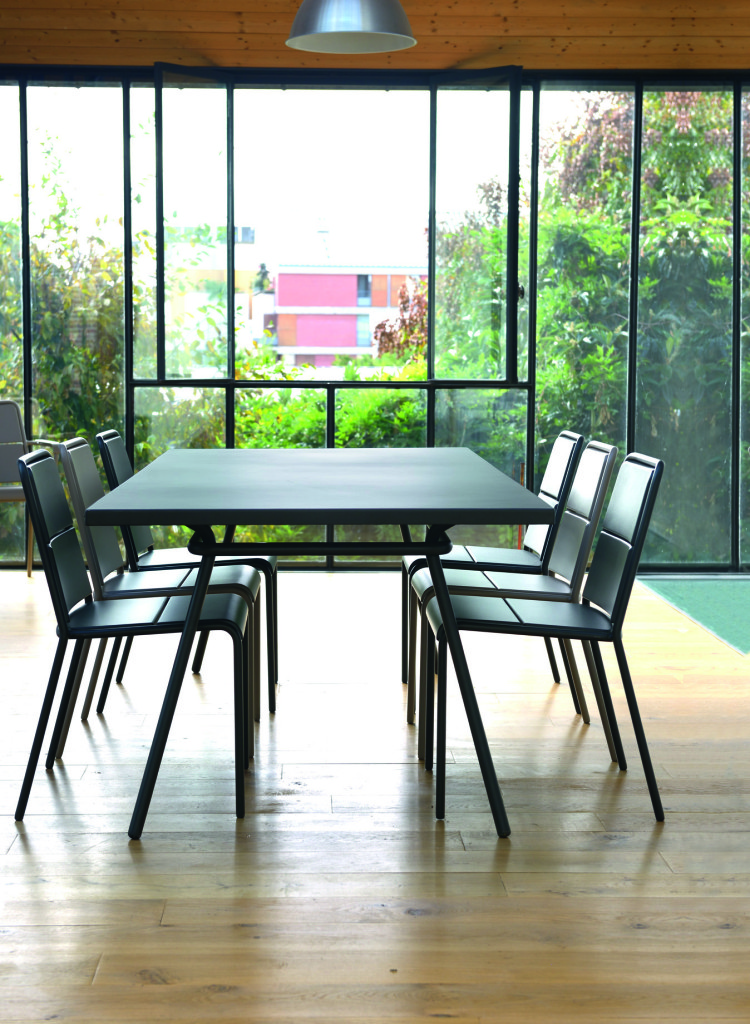 Similar to the A600 range in terms of being weather resistant, UV resistant and easily stored (foldable), the table has the benefit of being perforated, thereby allowing light and rain to pass through the surface rather than pool. The table moreover can be flat packed for transport or storage. At present, the range includes two chair and two table options.