Images courtesy Stylecraft.
Stylecraft's Biggest Morning Tea fundraiser for the Cancer Council last week brought breakfast with a philanthropic buzz, including  a live cross to Studio 10's breakfast program with design guru and Cancer Council ambassador, Barry DuBois.
Launching the limited edition Catifa 53 two-tone chair by Arper, Stylecraft is selling 60 chairs in the brand's signature pink. The range is released to assist in raising much needed funds for the Cancer Council's research and initiatives, and marks Stylecraft's sixth decade of trade.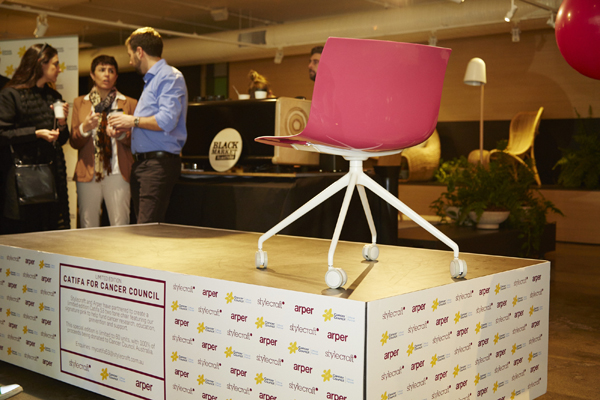 The iconic Catifa chairs, designed in 2001 by Spanish studio Lievore Altherr Molina, are individually numbered, with a limited edition medallion and certificate from the studio and Arper. The studio's work for Arper is contemporary and elegant, designed to seamlessly complement interiors (hot pink notwithstanding).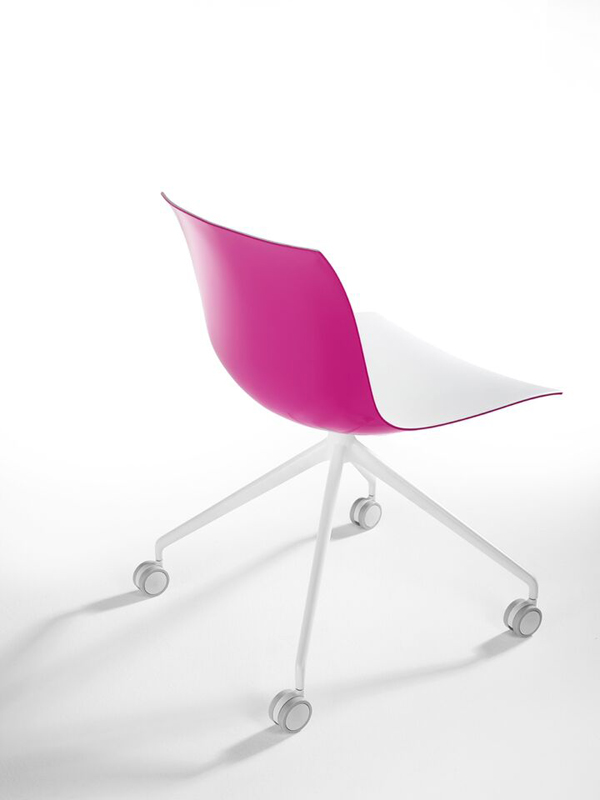 The Catifa's generous proportions provide ample comfort while maintaining a sleek minimal profile. Made for both residential and contract use, indoors and out, the Catifa 53 in Stylecraft's trademark hue is not only an excellent addition and pop of colour to your home or office, but also helps to raise funds for a worthy cause.
The Catifa for Cancer Council chair is $600 and is now available for purchase with 100 percent of the proceeds being donated to the Cancer Council.
To purchase a chair, or for any enquiries email mycatifa53@stylecraft.com.au.