All photography courtesy Deon Van Den Berg.
ADR was in attendance at the recent exclusive launches of Maximum Australia, a range of large format porcelain tiles developed by Graniti Fiandre Laboratories in Italy.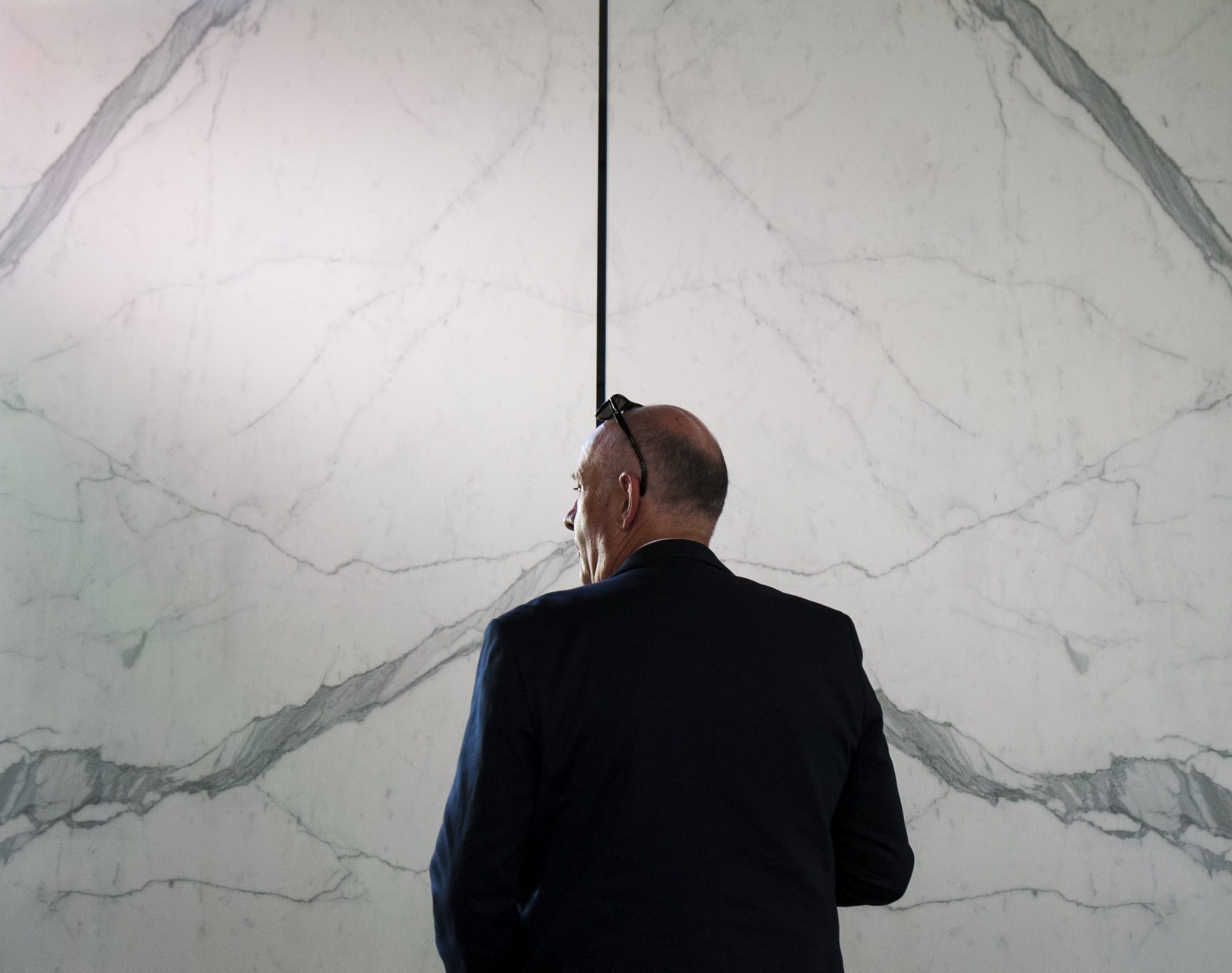 Imbued with a festive Italian theme, the convivial event drew curious crowds from the architecture and design industry, serenaded by a accordionist while checking out the Maximum product range on show.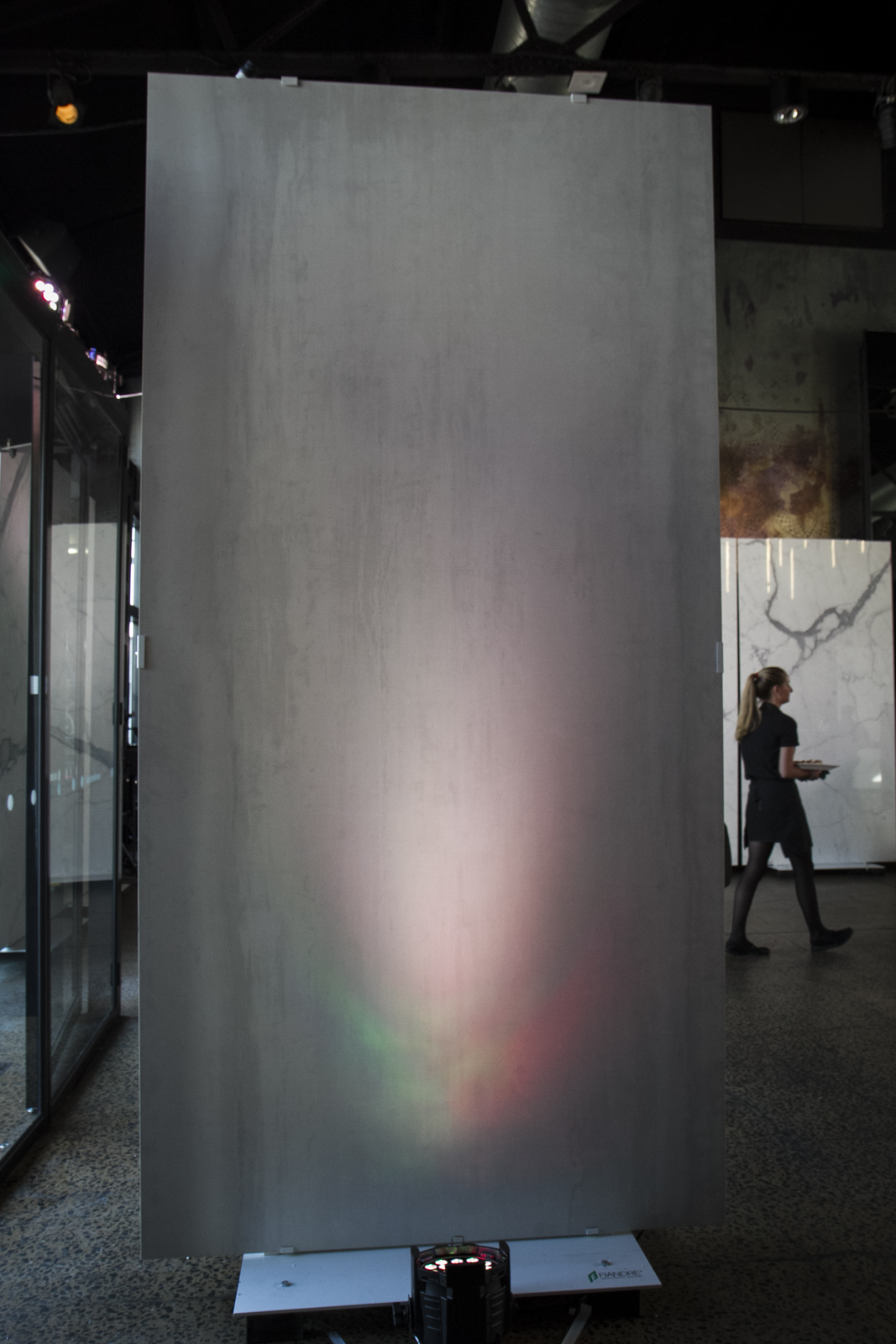 At a generous 3000 × 1500mm, the porcelain panels lend themselves to a range of design applications. Their sizeable dimensions make it possible to cut to order, creating sleek benches and splash backs with minimum grout lines.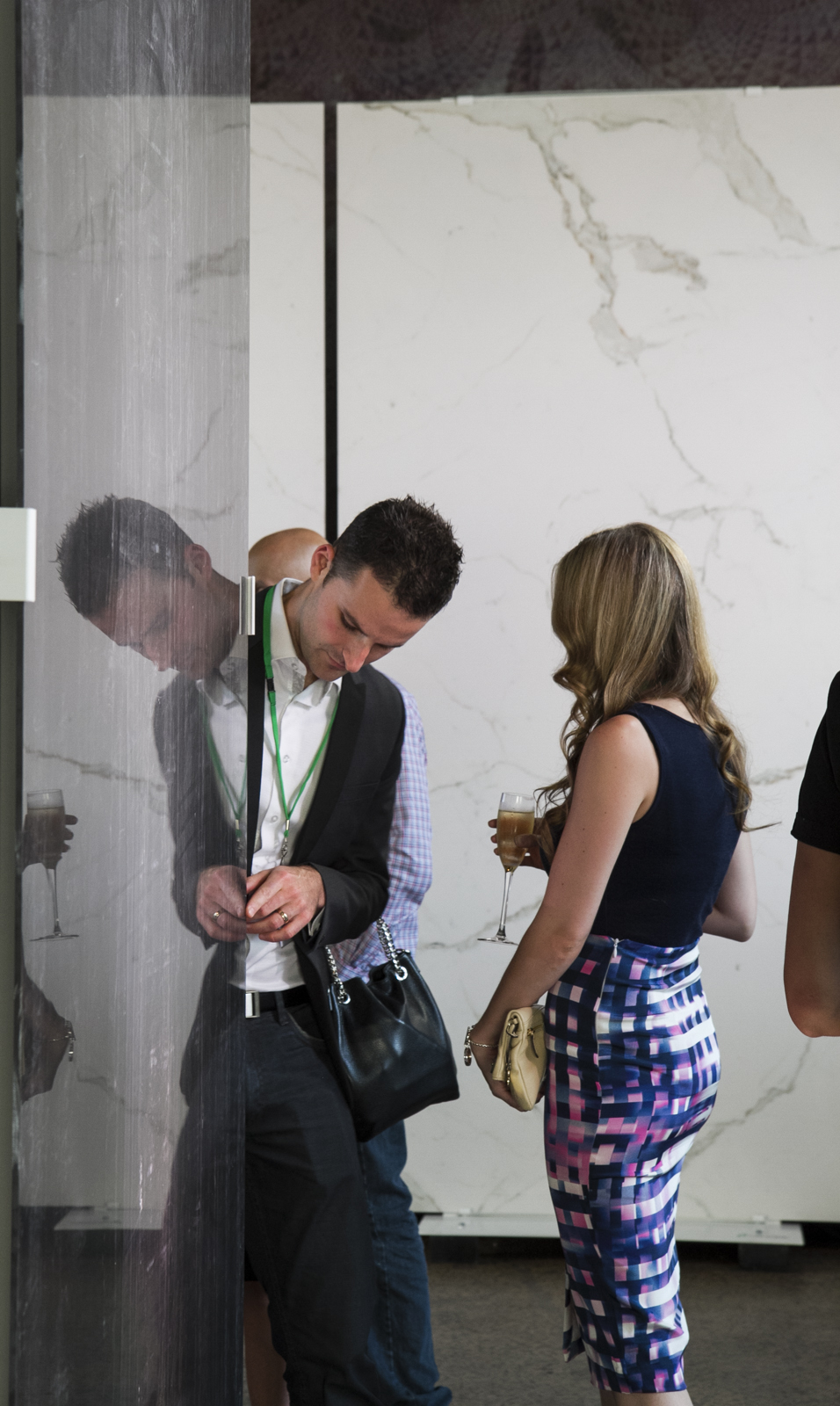 Perhaps the most impactful application of the product was revealed by a designer on the evening, who had previously used a Maximum panel to top an entire table, in a finish giving the luxe appearance of genuine marble, without the weight and cost.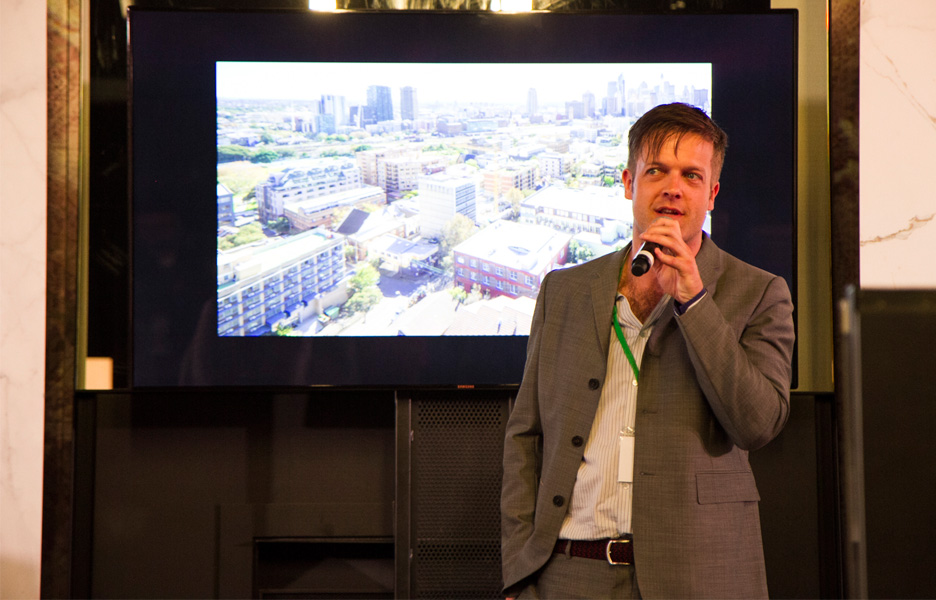 At 6mm thick, Maximum's pressed porcelain has a lightweight appeal, alleviating logistical and budget issues during construction. The tiles can also be used as a durable decorative cladding on building exteriors.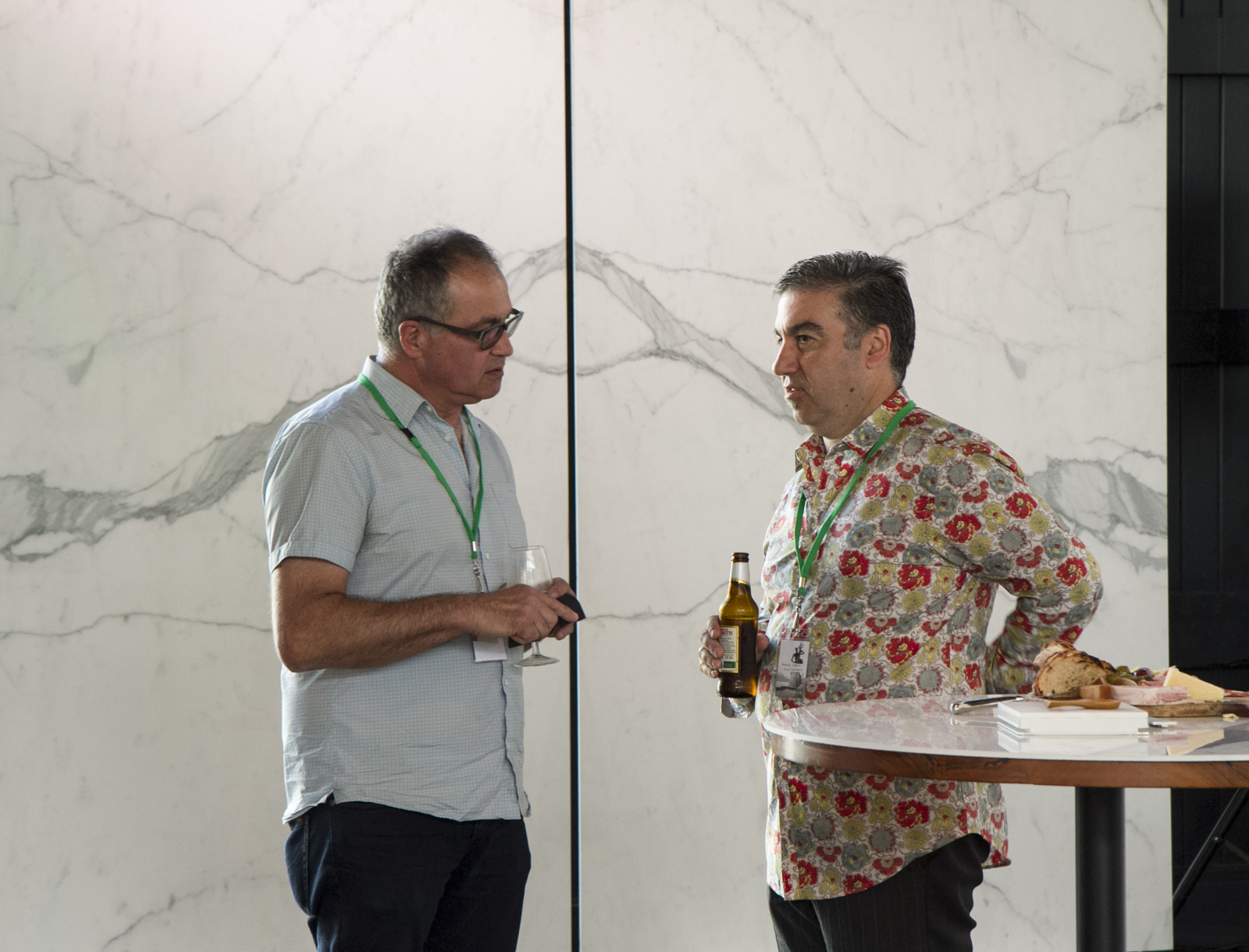 The tile collection also comprises partially recycled materials, designed to replicate the patina of concrete as well as a variety of natural stone.
For more information, visit Maximum Australia.