MPavilion 2018, designed by renowned Barcelona-based architect Carme Pinós of Estudio Carme Pinós will open to the public from 9 October 2018 through 3 February 2019.
The four-month program comprises over 400 free events taking the form of MTalks, MMeets, MMusic, MRelay, MProjects and MKids. This year the program has been curated responding to the ethos of Carme Pinós and focuses on design and building communities, fostering inclusivity, women in leadership, the architecture of education, and will feature talks, dance, performance, kids workshops and installations.
With over 500 collaborators, international guests include London's former director of Tate art museums Sir Nicholas Serota CH, Hyphen-Labs NY, an international collective of women of colour working at the intersection of art, technology, science and design, and the UK's Fixperts—a global community of social designers and makers. New this year is MPavilion's inaugural Writer in Residence Maddee Clark, and Artist in Residence, local artist Esther Stewart. In addition MPavilion will play host to collaborators including Melbourne Festival, Indigenous architecture forum BLAKitecture, Bakehouse Studios, Chunky Move, Science Gallery, RMIT, State Library Victoria, Multicultural Arts Victoria, Melbourne Music Week, Melbourne Theatre Company, Liquid Architecture and Community Hubs Australia.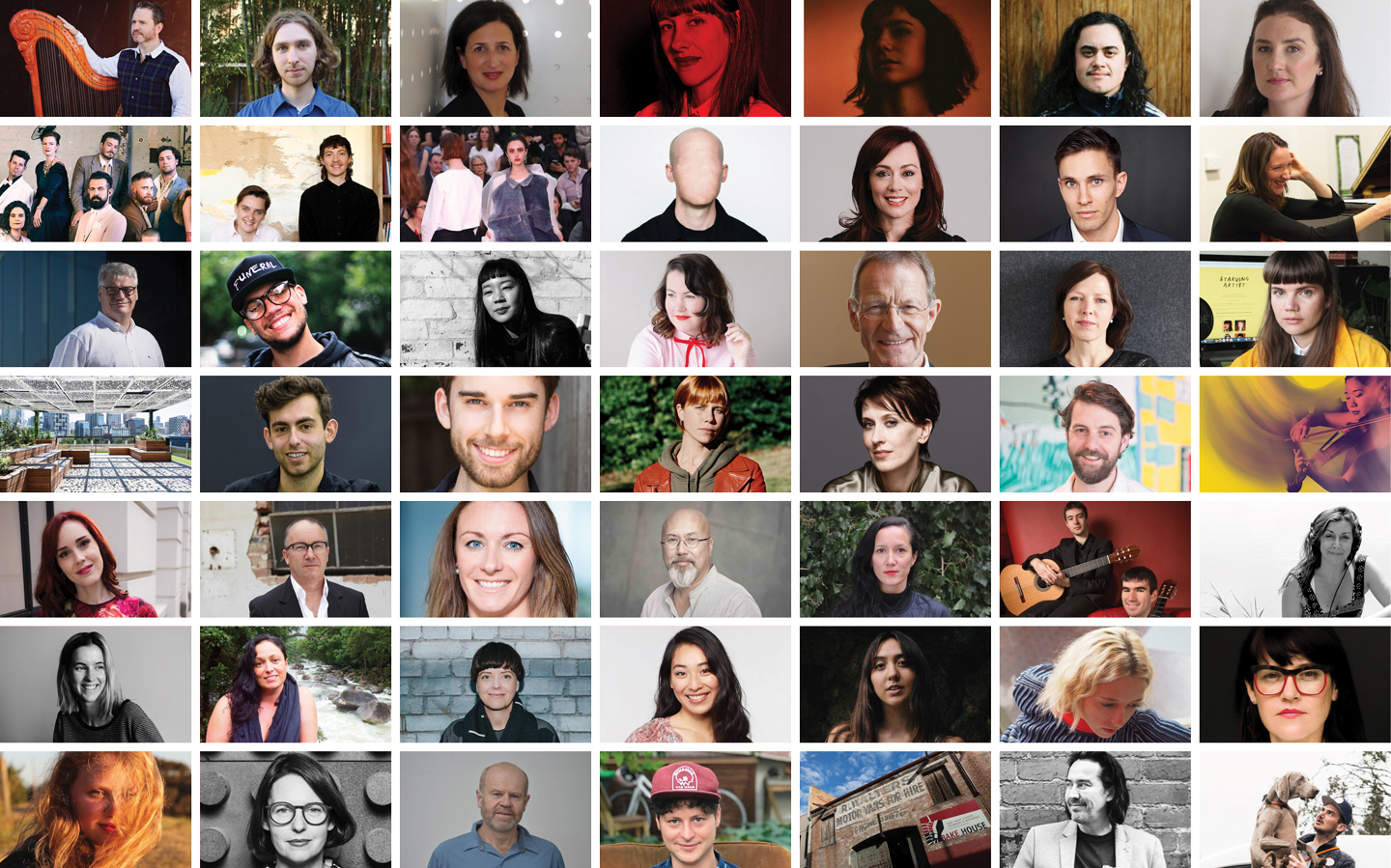 Naomi Milgrom AO, founder of the Naomi Milgrom Foundation said: "Carme Pinós is a major influence on global architecture, creating spaces that place human experience and environment at the centre of her designs. Inspired by Carme's design and philosophy, our program engages the city in vital conversations about what it means to be inclusive and community focused. I'm excited to present this year's events—they explore the social impact of design yet create enjoyable access for all ages."
MTALKS highlights
Launching the season of MTalks will be a series of events with this year's architect on Tuesday 9 October at 12.15pm: Carme Pinós will join a panel discussion curated by Melbourne Festival titled 'The land on which we stand'—an exploration of country, levels of meaning, occupation and use of land, followed by a keynote lecture that evening at 6pm on her vision of architecture and urbanism at The University of Melbourne's Melbourne School of Design.
Focusing on women in architecture, on Wednesday 10 October, Carme will join Melbourne architect Kerstin Thompson in a special Spring Salon hosted by Parlour. On Thursday 11 October Carme will appear for a final time with MPavilion founder Naomi Milgrom AO and ABC journalist and author Virginia Trioli in a conversation about design, leadership and this year's MPavilion journey.
Headlining MPavilion's MTalks series is an exclusive keynote on 'The Art Museum in Flux' on Friday 26 October by Sir Nicholas Serota CH. Best known for his transformative directorship of Tate museums (1988–2017), Sir Nicholas is an outspoken advocate for art education and recently launched the Durham Commission for Creativity and Education to explore the benefits of creativity for young people across the UK.
This year, MPavilion expands its Indigenous architecture forum BLAKitecture curated by Palawa woman and Director of Indigenous Architecture and Design Victoria, Sarah Lynn Rees. The series will present five panels on Indigenous built environment, including 'Women's business' on Monday 15 October, 'Indigenising procurement' on Monday 12 November, 'Memorialisation' on Monday 26 November, 'Indigenising education' on Monday 10 December, and 'Indigenous Architecture and Design Victoria Members Yarning Circle' on Monday 21 January.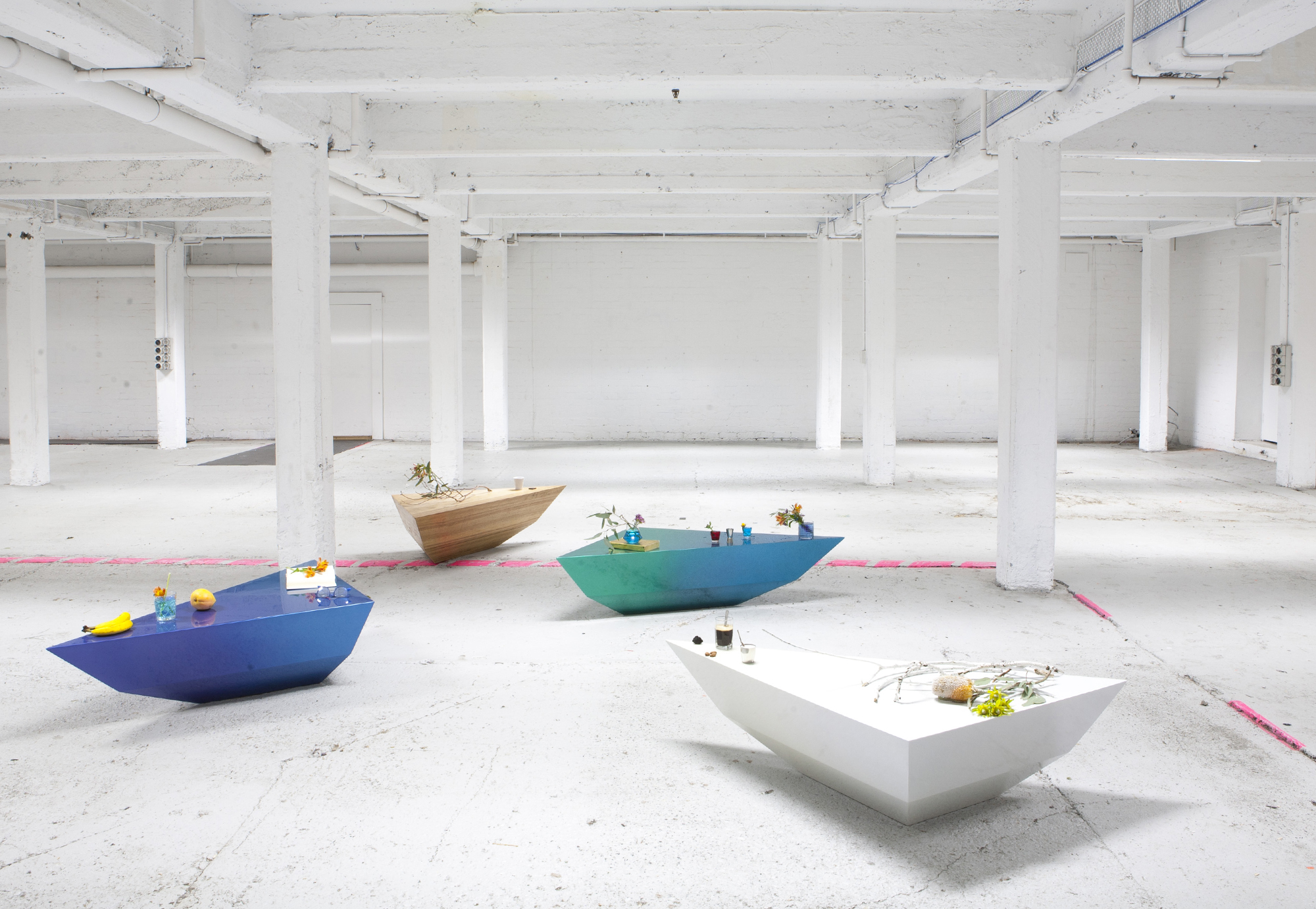 MPROJECT highlights
Launched in the UK, Fixperts a creative social campaign that uses design to help people with everyday problems has spread globally, with thirty universities in 18 countries now engaged, contributing more than 400 social innovation projects. Coming to MPavilion 2018, this Fixperts MProject on Wednesdays 7 and 14 November, and Friday 21 December involves student designers and their tutors engaging with the local community to identify a person with a genuine problem with the potential for transformational impact. This intervention, conducted by RMIT's School of Design in conjunction with MPavilion, is the first Fixperts project to be conducted in Australia and is led by Professor Ian de Vere, Associate Dean of Industrial Design, who has run similar projects in the UK and Hong Kong.
Also new this year is the inaugural Writer In Residence Maddee Clark and Artist in Residence Esther Stewart, who will explore the intersection between architecture, writing and art. In response to Carme's concept and the MPavilion design, Esther will create a larger-than-life interactive installation to take over the pavilion from 24 December to 6 January. Esther will also be designing and producing a bespoke uniform for the MPavilion kiosk.
Inspiring the next generation of architects and designers, MPavilion's program features a series of events hosted with Melbourne's universities, including 'Interiorizt experiments' by RMIT Interior Design on Friday 12 October.
About Carme Pinós
Carme Pinós established Estudio Carme Pinós in 1991 following international recognition for her work with the late Enric Miralles. Playing a significant role in the rise of contemporary Spanish architecture, Carme works from her hometown of Barcelona, increasingly expanding her portfolio throughout Europe, Asia and the Americas. She is renowned for designing architecture that exhibits a deep commitment to the specifics of a given project site, its local and regional identity, and to the experience of the individual visitor or inhabitant. Her work spans large urban developments to social housing, public works and furniture design, and represents a deeply humanist approach to architecture.
For further information including program times, visit mpavilion.org