The Aeron chair designed by Bill Stumpf and Don Chadwick and released in 1994 changed the workplace design landscape. A revolution in technology and ergonomics, the Aeron became a statement of status for executives. Factoring human comfort over mere aesthetics heralded a shift in focus towards ergonomic design and the burgeoning technology of the dot-com age.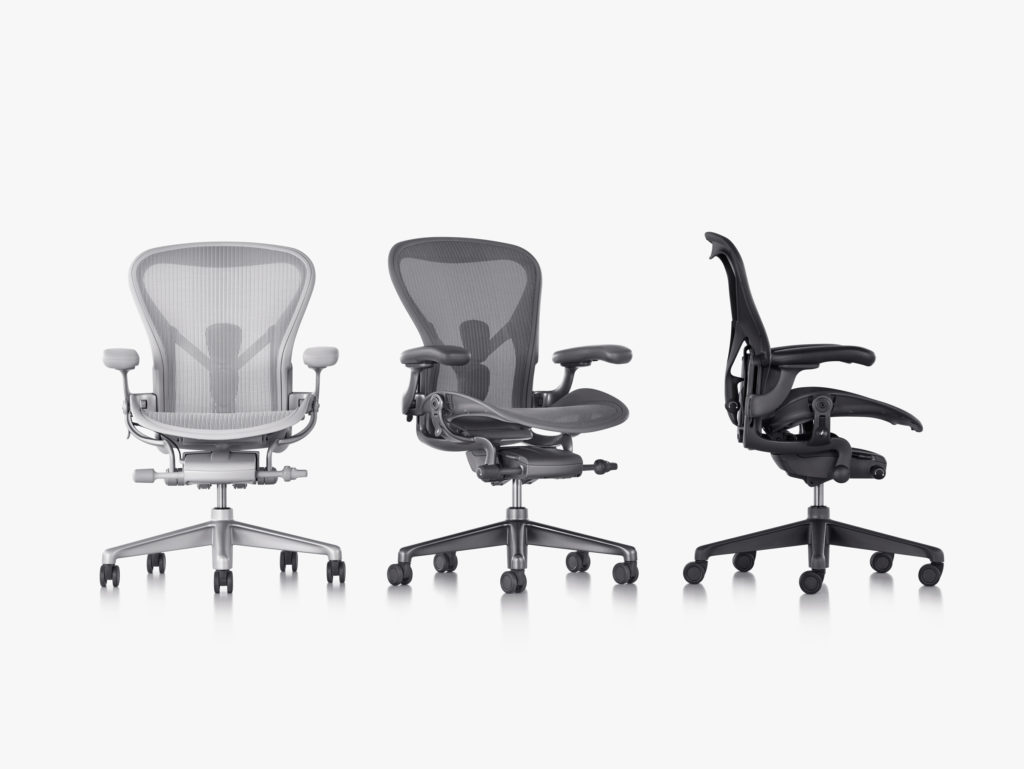 Now, 22 years later, Herman Miller has released a redesign. A facelift of sorts, with most of the changes coming from even newer technologies which weren't possible before. Work on the update began two years ago, bringing together research from the previous twenty years.
At first glance the chair may not look all that different, but this was a deliberate decision by original designer, Don Chadwick, who was involved on the redesign project. Realising the icon status and just how recognisable the original Aeron is, the team aimed to keep a strong visual similarity. But that's where the similarities end, from the user's point of view, the experience and level of comfort have been completely revived.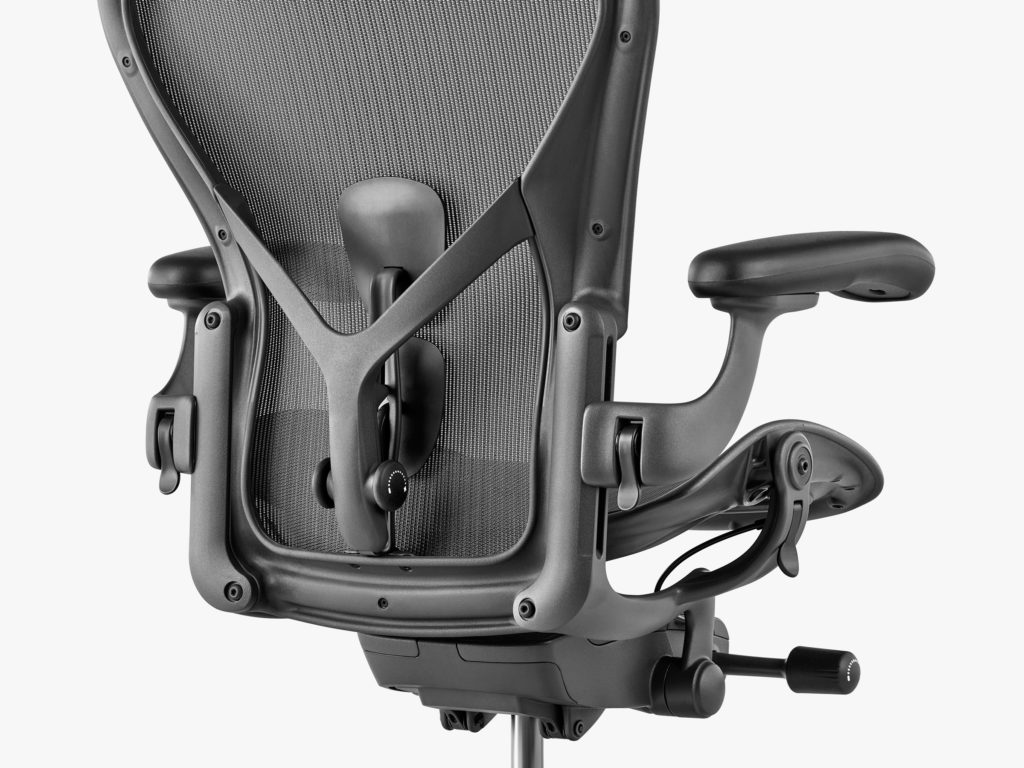 The new Aeron has been updated from the inside, with all new mechanics and tilting functionality. Another key update is the mesh that forms the chair's back, coined a 'pellicle' by Stumpf and Chadwick, the new pellicle features advanced tensioning, targeted to different areas of the spine as needed.
What started as a revolution in ergonomic chairs, has undergone its own evolution.
The remastered Aeron will be available in Australia in early 2017.