For the 26th year, Pedrali is exhibiting contemporary and functional furniture for public spaces, offices and homes, at Salone del Mobile during the ongoing Milan Design Week.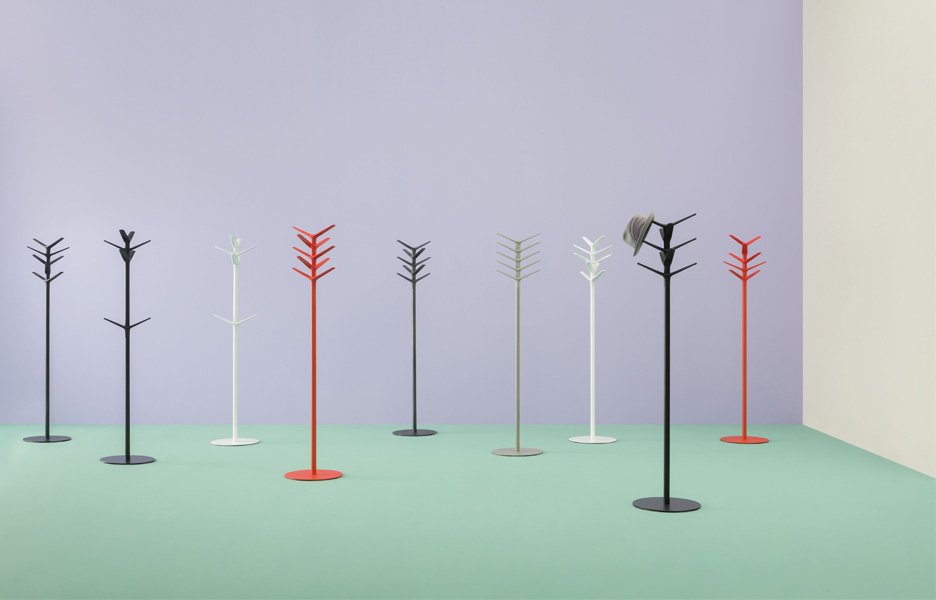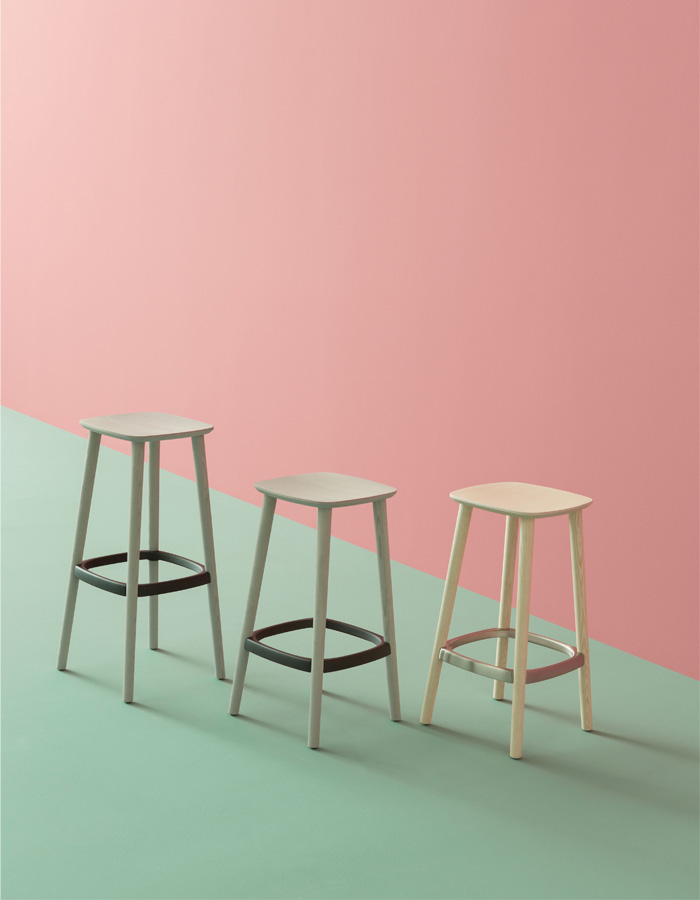 The ten 'Flying Boxes' open upwards in different volumes like 'matryoshka dolls'. Such volumes are outlined by a thin wire frame that reveals the products of the new collections as unique artwork installations. The stand is surrounded by a double filter of curtains, lights and dynamic videos that create an indefinite and deep backdrop.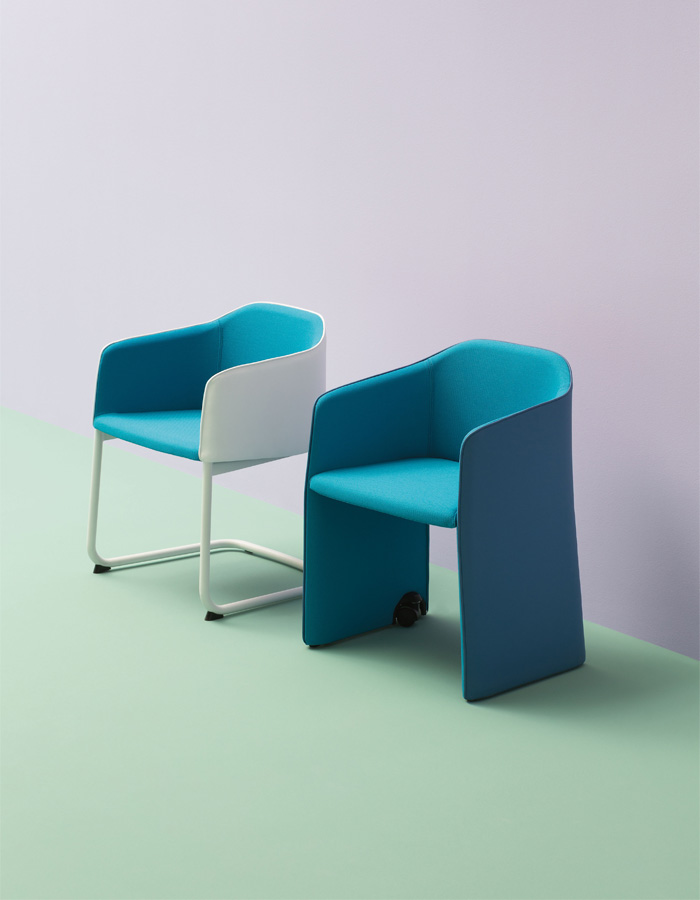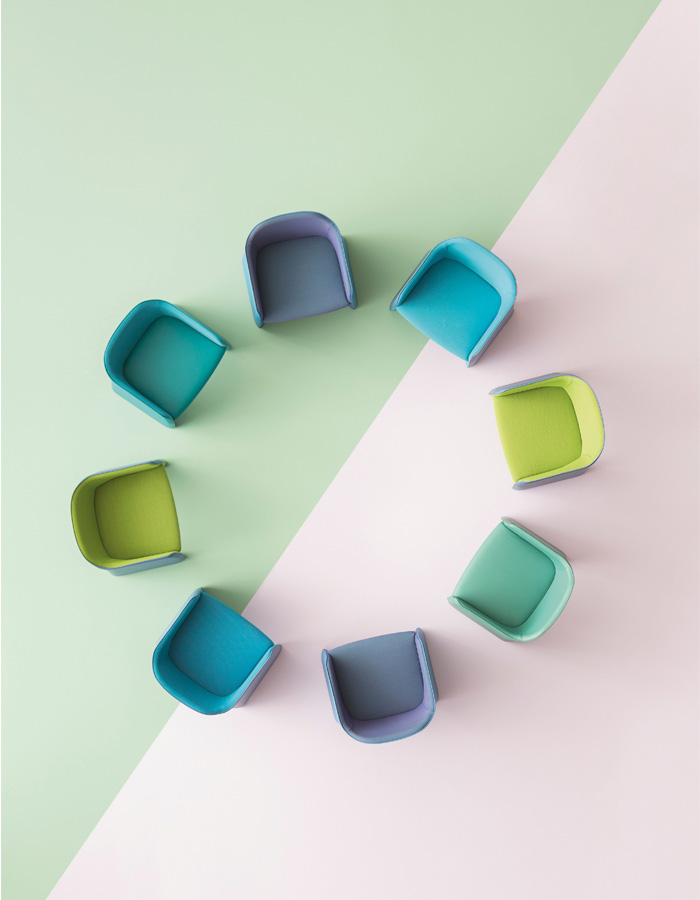 The current collection features designs by: Odo Fioravanti, Patrick Jouin, Marc Sadler, Claudio and Marco Pocci, Alessandro Busana, Pio and Tito Toso, Michele Cazzaniga, Simone Mandelli, Antonio Pagliarulo, Manuela Busetti, Andrea Garuti and Matteo Redaelli. The concept of the stand is designed by Migliore+Servetto Architects.
Tivoli by Cazzaniga – Mandelli – Pagliarulo
The new collection of traditional wooden chairs is based on clean designs that integrate structural elements with the main frame. The three-dimensional curves and the large backrest make Tivoli an ergonomic and elegant chair. The collection includes chairs and armchairs.
Log by Manuela Busetti – Andrea Garuti – Matteo Redaelli
It is a fully upholstered one-volume-seating with the right mix of formal balance, stability and comfort, which is achieved by reducing the volume through a careful process of modelling. The steel structure is covered by polyurethane foam.
Parenthesis Claudio Dondoli – Marco Pocci
It is a versatile furniture object suitable for different contexts. The lateral sides of the two round brackets are made of plywood oak and the tops of solid laminate. The four versions of Parenthesis are available in different finishes and colour combinations.
Flag by Pio e Tito Toso Flag
The Flag coat-hanger has polypropylene arms that are inserted into the bearing steel column creating organic lines. The simple design and the various possibilities to assemble the arms, changing their position to create new geometries, make it suitable to different contexts.
Zippo by Pedrali R&D
It is a two-seat upholstered sofa conceived for lounge and informal meeting areas. Its high sides ensure a good soundproof capacity and offer privacy to the user. The seat is made of fire retardant polyurethane foam with variable density. Along the perimeter runs a zip that outlines its form and is also the inspiration behind its name. It is available in fabric or leather upholstery.
The stand also features other popular collections with new and reintroduced designs such as: Snow by Odo Fioravanti; Ester Patrick Jouin Ester; Brera by Pedrali R&D; Babila by Odo Fioravanti; Laja by Alessandro Busana; and Volt by Claudio Dondoli – Marco Pocci.