A new visual public artwork called 'Memory Fragments' launched in Rydalmere, a new development in Sydney, commemorates the history of Australia Post in time. The sculpture has been launched to meet local council policy, which mandates property development into investing in public artworks.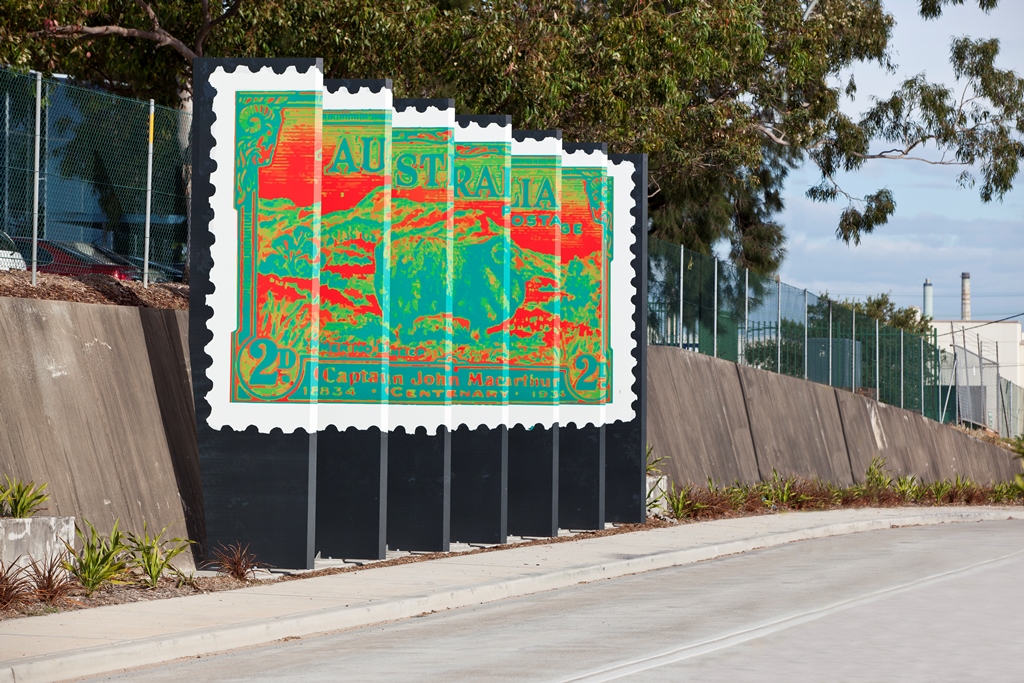 Director of Site Image Ross Shepherd was commissioned to develop art concepts based on historical themes and forms. The postage stamp concept references to early settlement of some of the first merino sheep located on lands adjoining the site, with the well-known classic Australia Post stamps that are distinctive in the history of correspondence.
"The form of vertical blades at varying intervals along the roadway shows slices of the stamp image separated, while a composite single image of the stamp can be viewed from certain angles," Ross explains.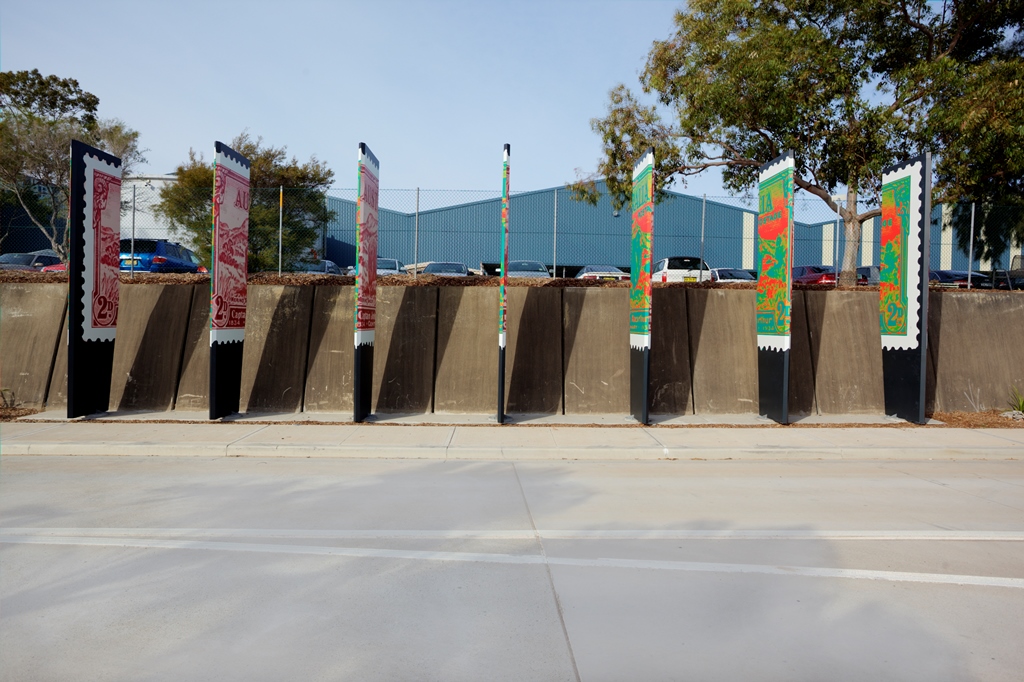 "This dynamic visual effect gives distinctive contemporary expression to the history of Australia Post at this site 50 years ago. The flickering effect of many passing stamps on envelopes would have created a striking impact on the 1,000 workers who sorted the mail here during the peak of its operation."
Seven 4.9 metre vertical blades are on display, with two different stamp designs on each side and a total of 14 metal strips fabricated in the build. Each metal strip is made of structural steel that adjoins composite panels to keep the blades safe to withstand wind and other weather conditions. The overall structure is held up by concrete foundations that are set into the landscape strip on the footpath. The design, engineering and construction of the art piece was carried out by Kennovations.