Above image: Annette Messager, Casino, 2005, installation view, French Pavilion, Venice Biennale, 2005, red pongee silk, string, rubber, found objects, optical fibres, fluorescent tubes, fans, software. Image courtesy the artist and Marian Goodman Gallery, Paris and New York. Photograph: Laurent Lecat.
The Museum of Contemporary Art (MCA) Australia presents Annette Messager's first retrospective exhibition in Australia. Messager is an internationally renowned French artist, whose diverse practice encompasses drawing, artist's books, photography, sculpture and installation.
Featuring works from the early 1970s to the present, this represents the artist's first retrospective exhibition in Australia and includes her large kinetic installations with mechanical and inflatable elements. The exhibition opens 24 July 2014.
A diverse array of Messager's works will be presented at the MCA Australia, employing everyday materials and objects including items of clothing, woolen gloves, black netting, soft toys and badges.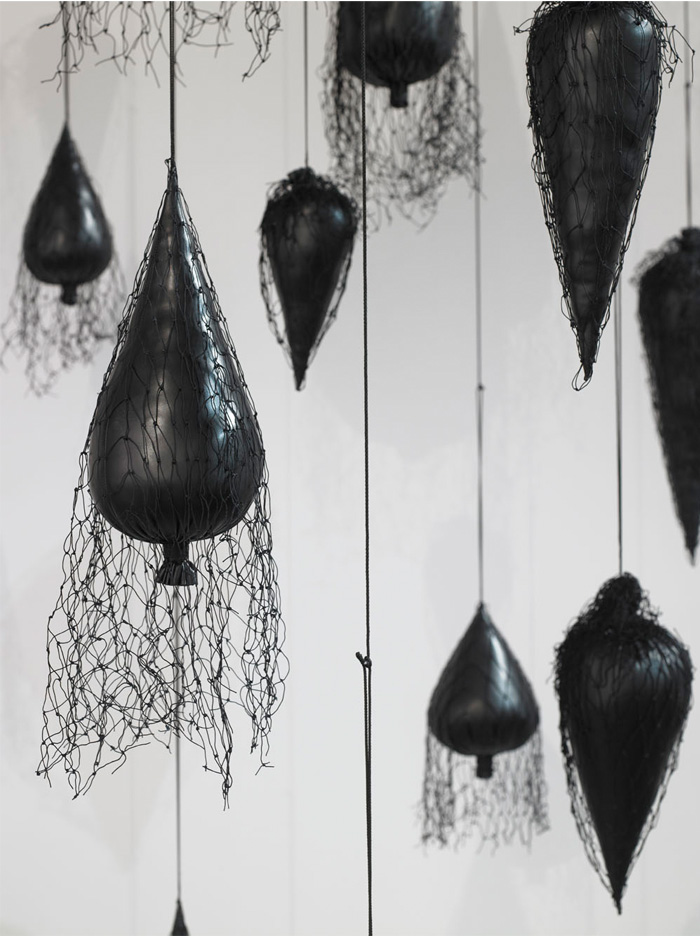 In 2005, Messager was awarded the prestigious Golden Lion for Best National Participation at the 51st Venice Biennale for her large-scale kinetic installation Casino (2005). Inspired by the misadventures of the wooden marionette Pinocchio, in his quest to become a boy, the work forms a highlight of the artist's MCA Australia survey. This survey of works will encompass the artist's extensive practice across drawing, photography, embroidery, sculpture and installation.
"Annette Messager has created an eccentric menagerie of creatures since her debut in the Paris art scene in 1971-72," said Rachel Kent, MCA Chief Curator. "Animal, human, monstrous or something in-between, her creations suggest the complexity of life as well as the mythologies, superstitions and vanities that underpin it – the shadowy 'other' within us all."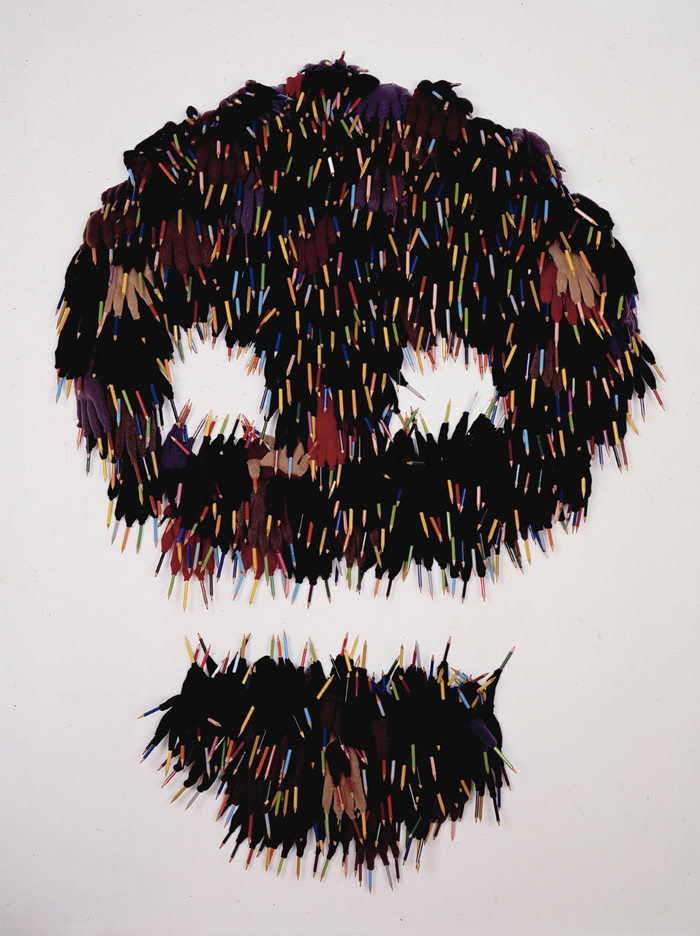 Exhibition highlights include the artist's Chimères — Chimeras (1982-84) or human-animal hybrids combining painting and photography; her black and white photographic assemblages of body parts and limbs entitled Mes voeux — My vows (1989); and the installation Les Lignes de la main — Lines of the hand (1988) with its hand-written texts that flow from photographs of outstretched palms, downwards onto the gallery wall below.
Some of her recent works include her vast kinetic installation Sans légende — Untitled (2011-12), a darkened cityscape punctuated by small rotating lights and shadow projections of a walking man, dog and clock face that keeps real time, as though warning us of imminent danger.
Annette Messager was born in Berck-sur-Mer, France in 1943. She lives and works in Malakoff, France.