Woods Bagot's design for Market Grounds, a contemporary pub located in Perth's CBD, combines the city's food and beverage culture with its outdoor lifestyle.
Paying homage to the original Perth Market Grounds located on the site, the venue is a series of eclectic spaces that present a variety of dining and bar experiences to suit its diverse patronage, which includes dining and bar guests, function hire, pre and post-event-goers, local corporates and tourists.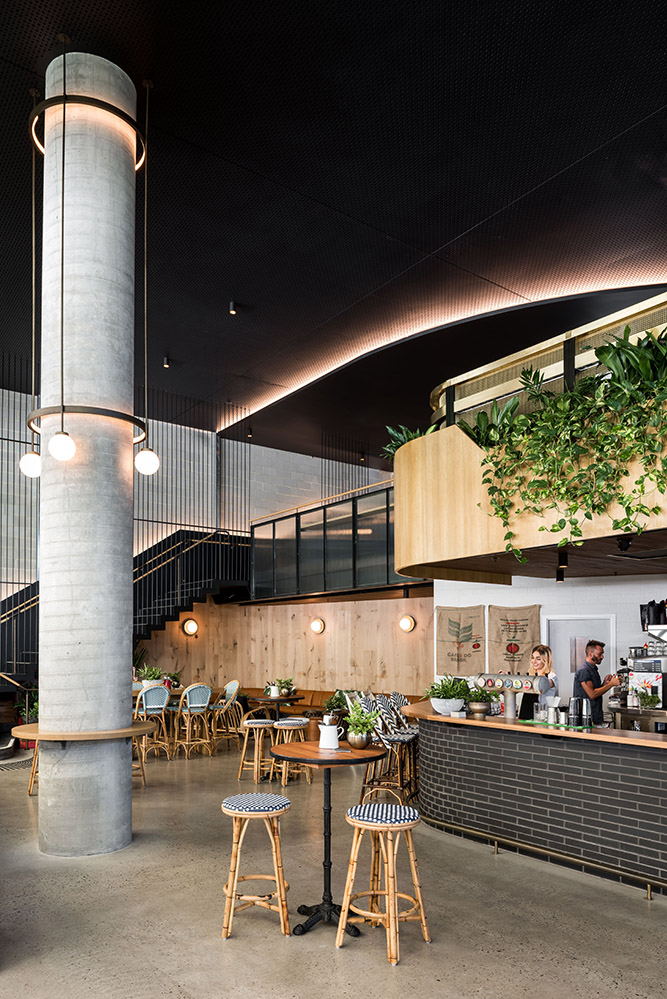 The 780sqm of interior bar and dining spaces are spread across three levels, with significant additions to the base tenancy including the extension of the upper floor slab, and the addition of a lightweight mezzanine floor to bridge the large volumes.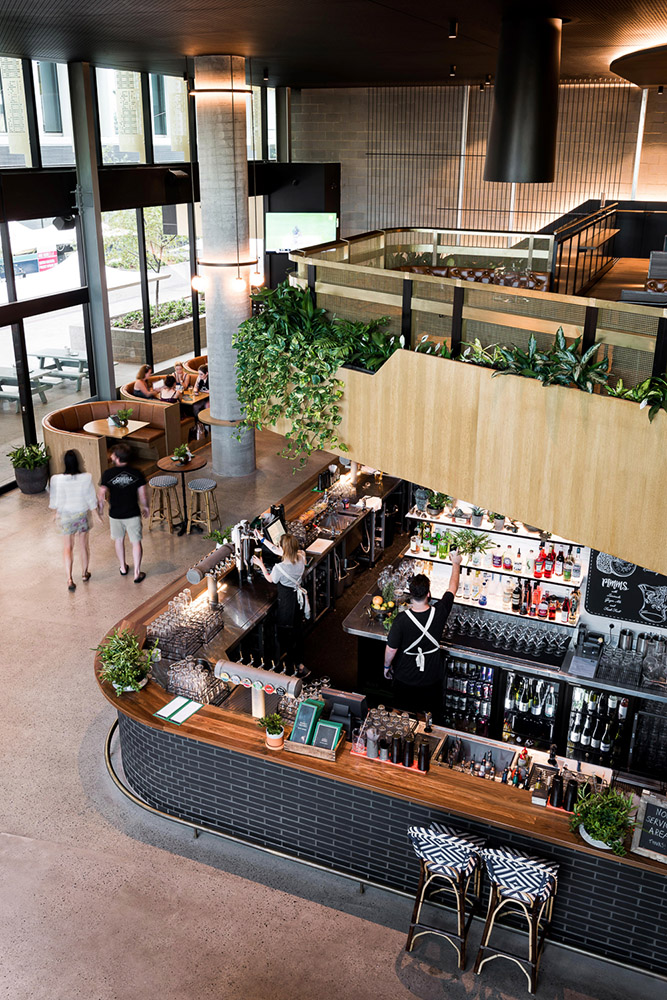 "The result allowed us to conceptualise intimate and diverse zones whilst enhancing the physical activation within the venue," says the architecture team. "The mezzanine also forms our most grand design gesture, morphing into a sweeping timber bulkhead that hovers dramatically over the main bar. This entry statement is further exaggerated by the abundance of cascading living greenery."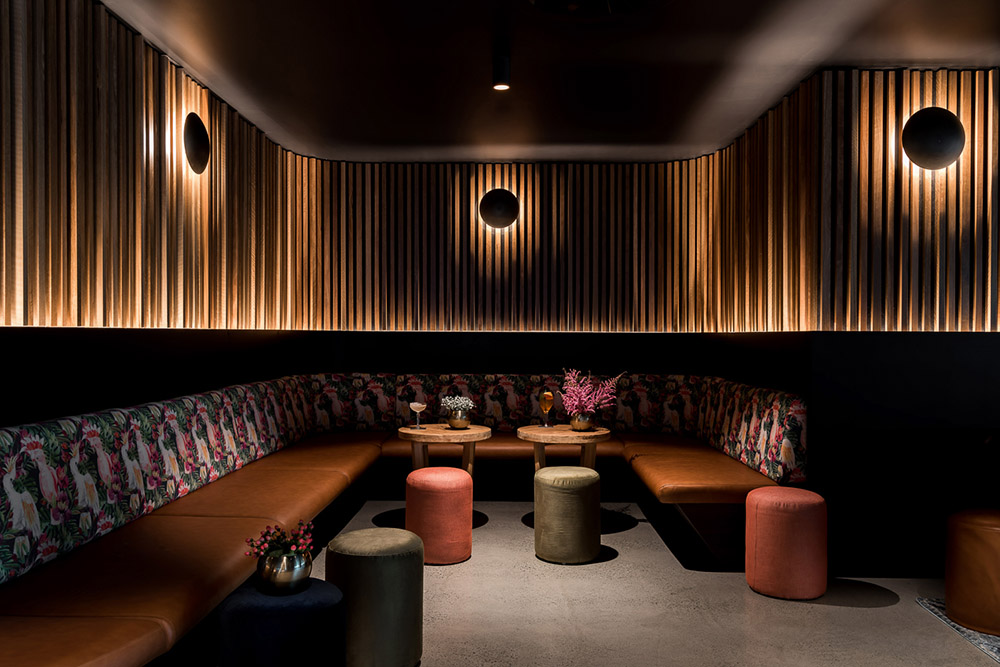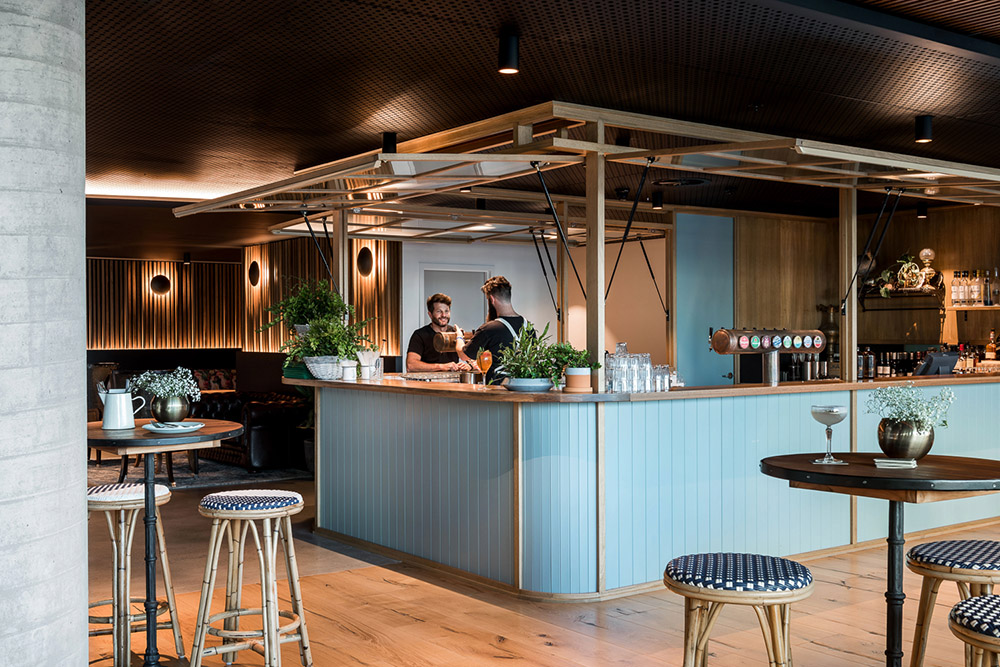 Sinuous lines and organic forms unite the interior, along with "honest use of materials and a custom approach to design". Features include hand-picked vintage 'market' objects; hand rendered bespoke wallpaper influenced by the Western Australian flora and fauna; handmade furniture from locally reclaimed timber and a considered planting scheme internally and externally. A custom suite of light fittings was also designed.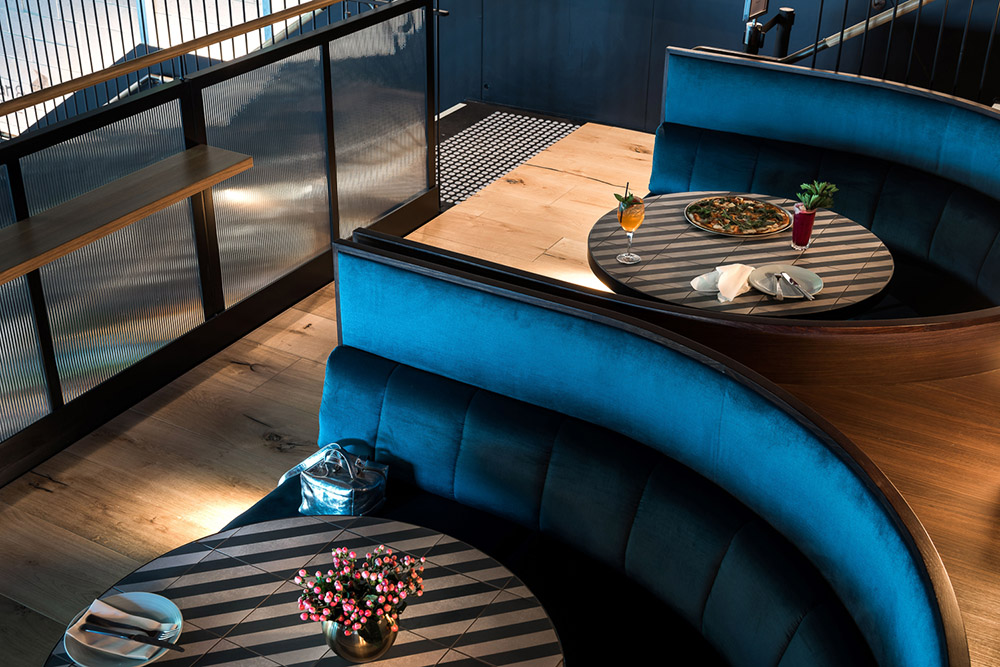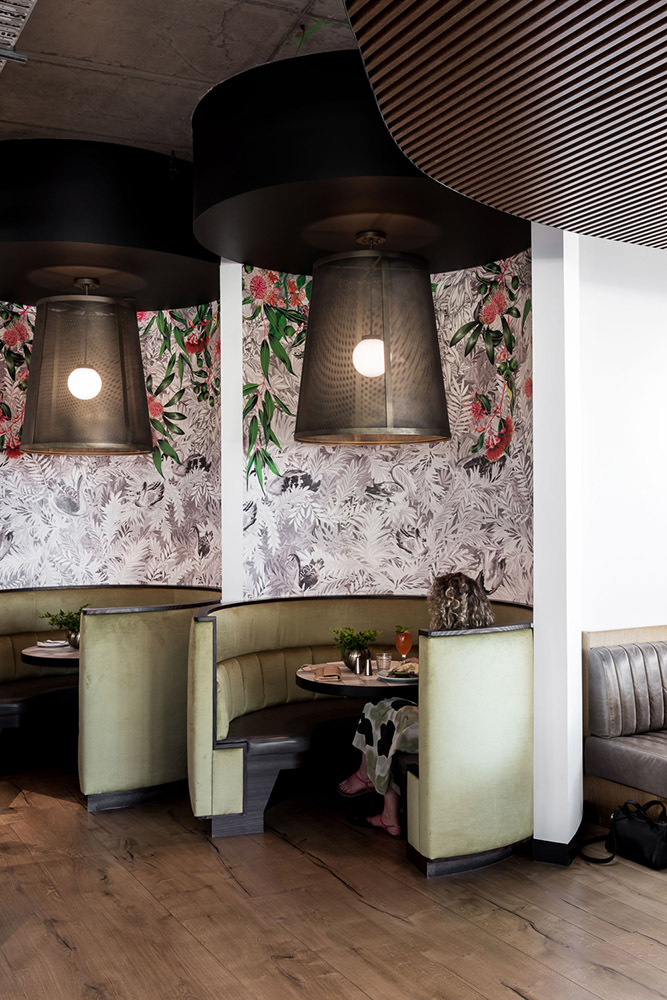 The venue features an abundance of living greenery, which was was conceptualised to create an "urban oasis within the Perth CBD to deliver the benefits of biofolia to the local population." The planting scheme has also been designed to ensure longevity and minimum watering maintenance.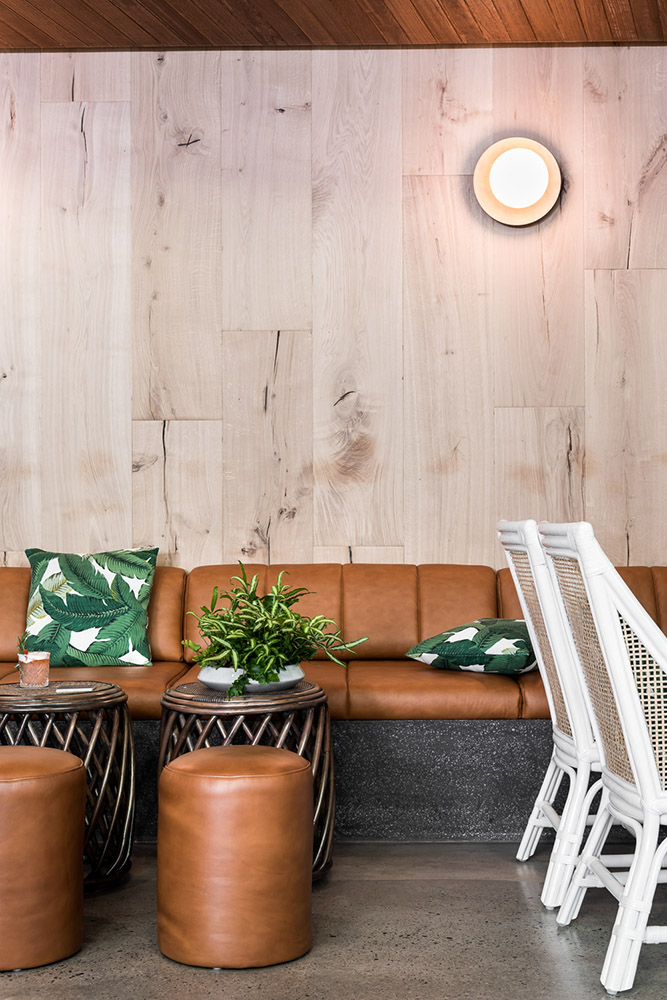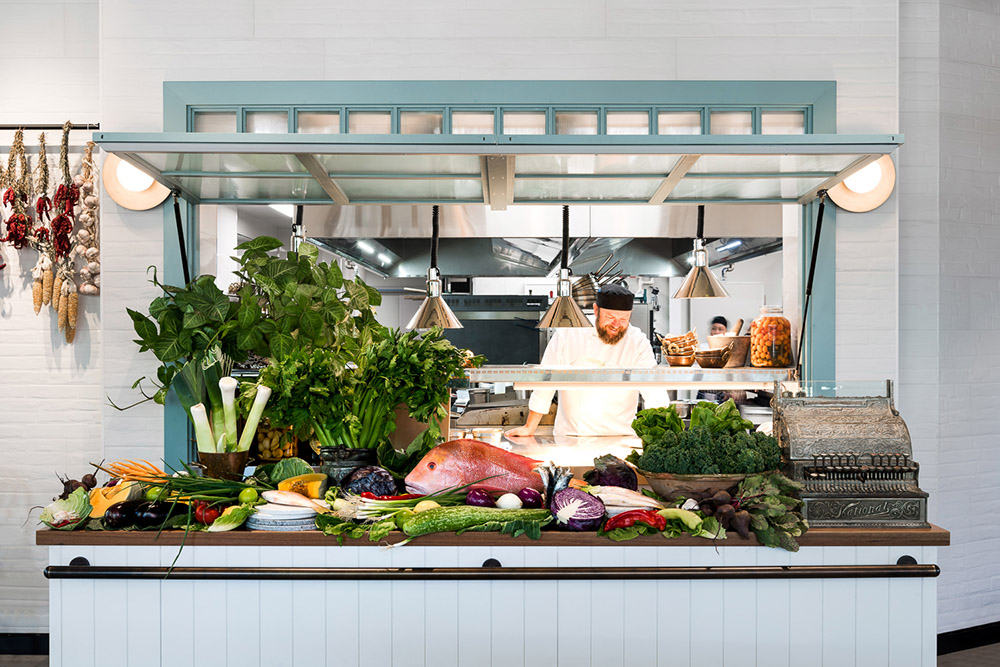 Photography by Dion Robeson