Architects EAT's design for burger chain 8Bit brings to life the pixelated world of computer game Minecraft through colour and graphical representation.
An established brand with restaurants in Melbourne and Sydney, 8Bit has a strong design ethic, was not without challenges for the architecture team, which says: "How do you design a unique place that carries the familiarity and narrative of its predecessors yet holds its own? Within the 8Bit thematic framework, we began to toy with the idea of the hidden level – a place filled with playful elements of vintage Nintendo."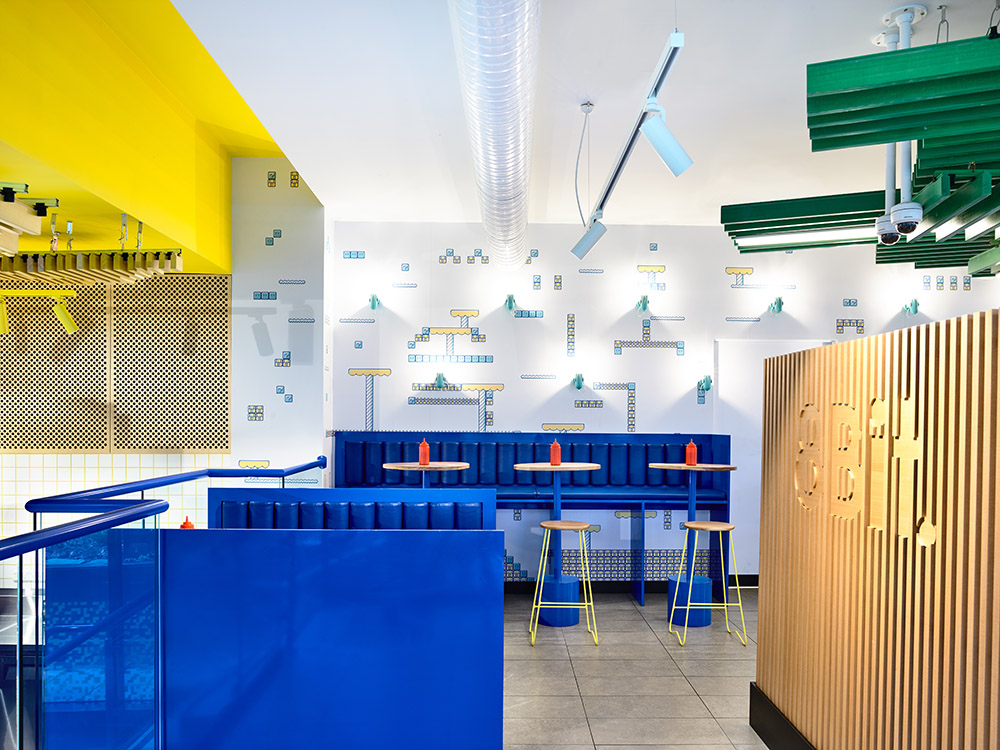 At the heart of the design is the restaurant's regular clientele; 8Bits' demographic sits between the early 20s to late 30s – those that have lived through the original 8 bit video games and those that are discovering them for the first time. Using this as a reference, Architects EAT created a feel reminiscent of the 1980s.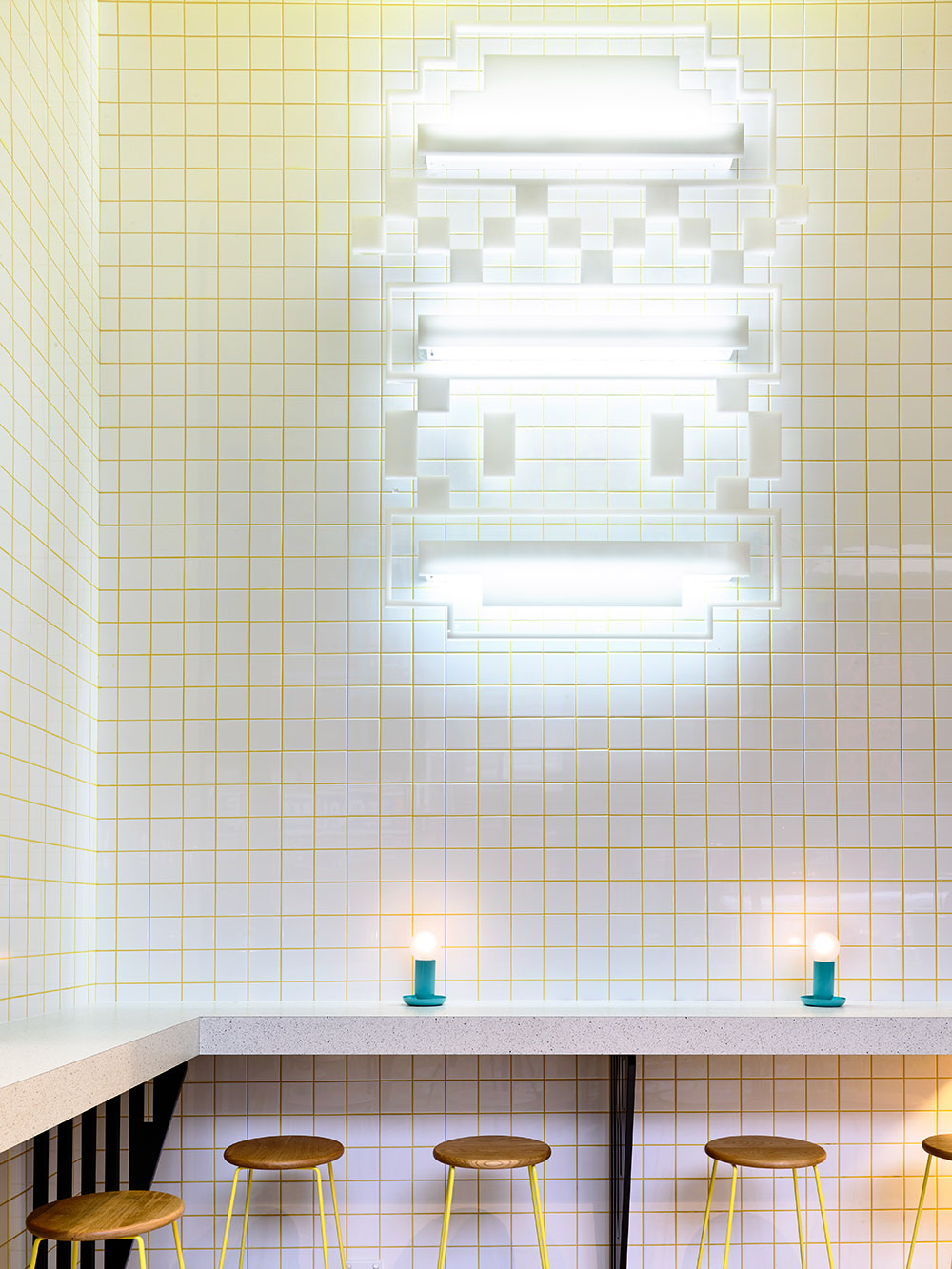 Towards the rear of the diner, in the heart of the dining setup, sits a pixelated suspended green tree – a nod to Super Mario Bros – intended as a visual anchor and acoustic intervention. The use of colour for the handrails, seating, lighting, graphic walls and fixtures is reminiscent of games such as Donkey Kong, Pac Man and Space Invaders.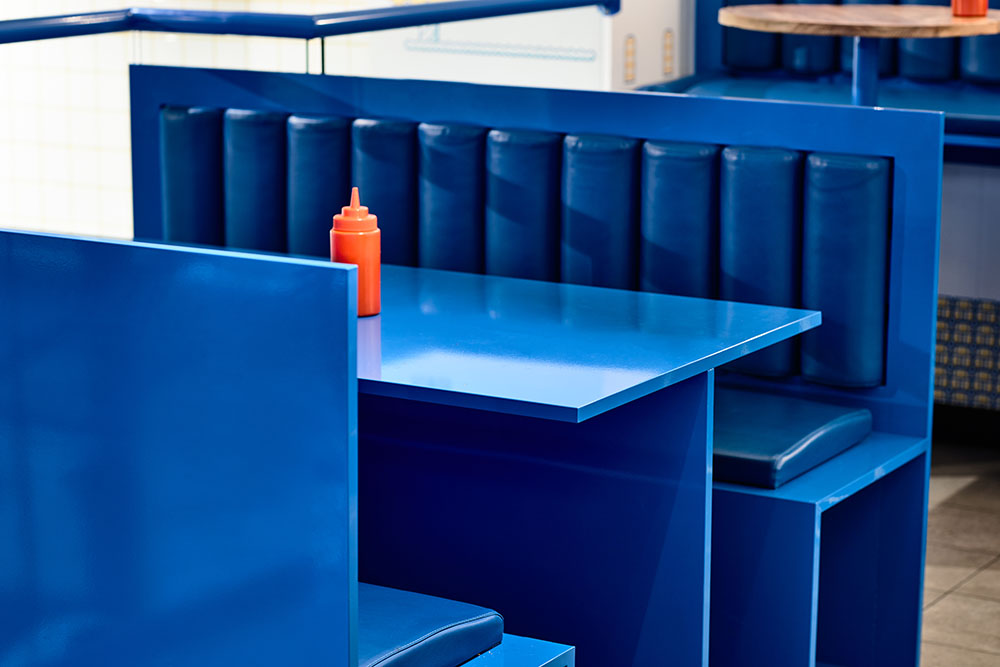 "The creative detailing is what makes this project so innovative," says the architects. "The blue powder coated booth seating, for example, is made of 100 percent mild steel and was fully welded prior to powder coating – the only bolt fixings are those used to secure it to the ground; timber pixelated clouds and tree were engineered to make them lightweight enough to overlap integrated lighting. The consistent use of bold colours is perhaps the most interesting feature – upholstered blue backrests meld into booths. Even the toilet railing is yellow!"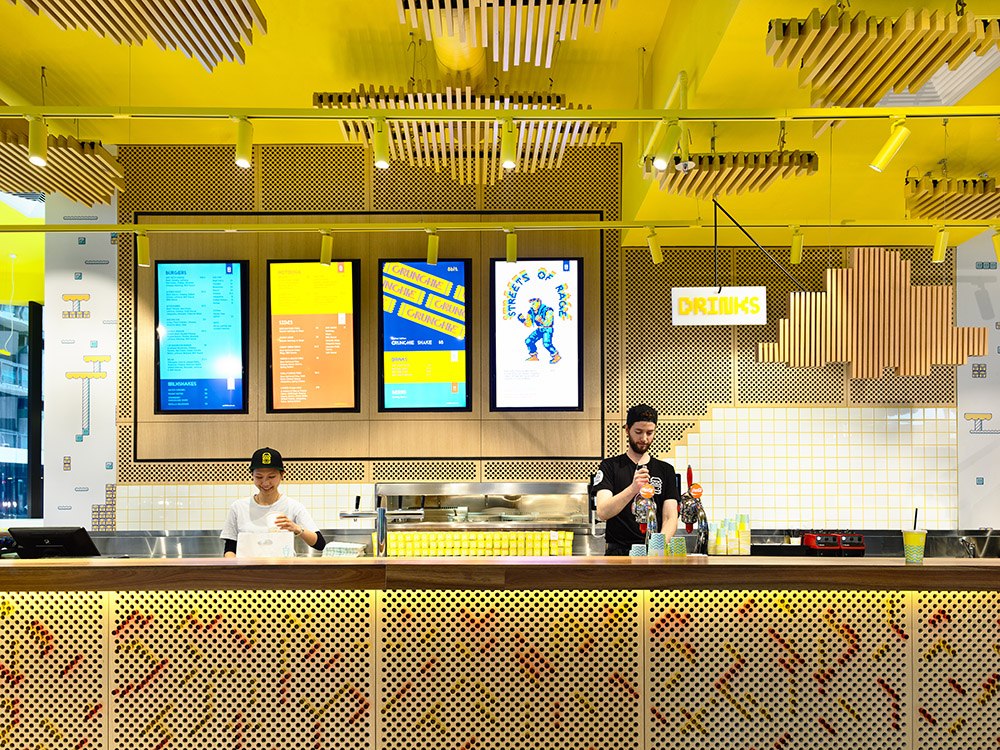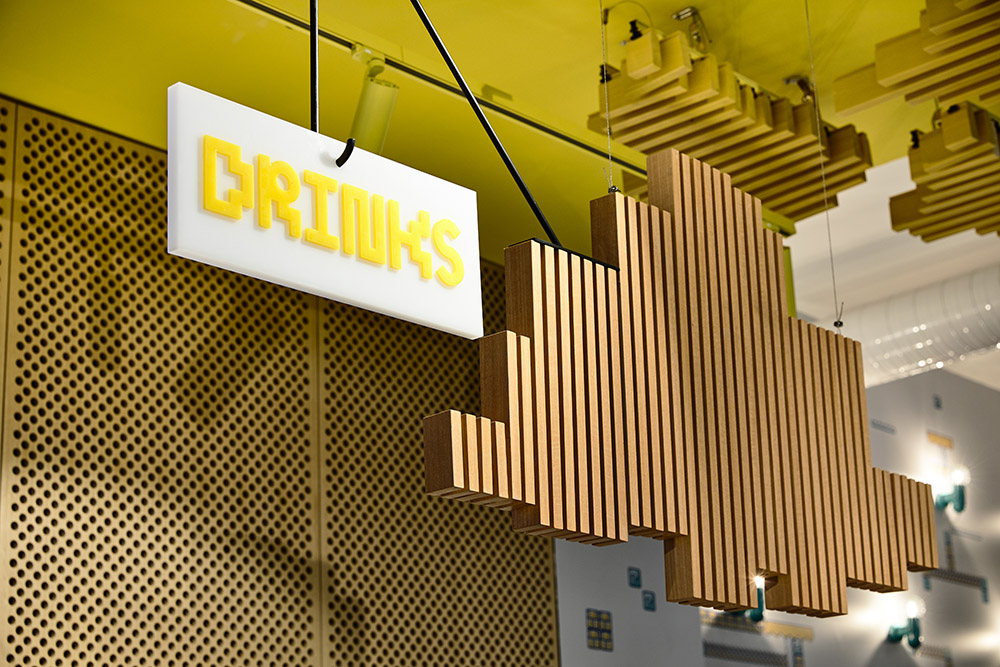 Photography by Derek Swalwell