Following Carr Design Group's forum on the future of hospitality, associate Rosie Morley discusses the contemporary shift in hotel design, and their current hotel project in Mornington Peninsula.
How is the hospitality sector changing to engage contemporary travellers in the Airbnb era?

The hospitality sector is generally developing a closer engagement with the neighbourhood and understanding that community alignment and appealing to locals is fundamental to creative authentic experiences. It is taking on a cross-discipline approach – blending design sensibilities from residential, workplace and hospitality sectors to offer varied 'anti-hotel' aesthetic. We are also seeing increasing levels of personalisation within the public realm and even more so within the guest room.
Hotel Hotel is a prime example of a hotel that has so much character that it has become a destination in its own right, and a drawcard for tourism – do you see this as being the way forward for hospitality?

Destination hotels are on the rise; 'you build it and they will come' is definitely a celebrated motto, and Hotel Hotel set a new benchmark in boutique hotel offerings in Australia. The integration into a mixed use building allowed the hotel to be part of a wider community that appealed to corporates and students alike. Targeting locals and reassessing exactly what Canberra needed was critical to unlocking such success.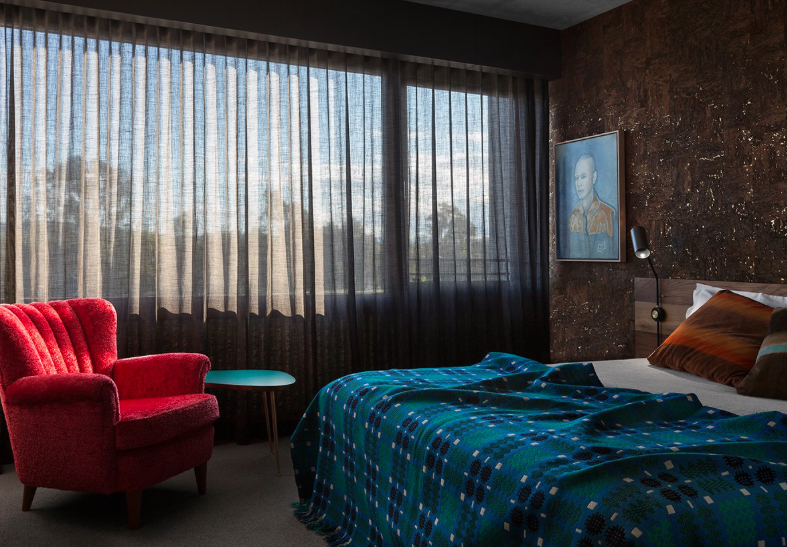 At the recent Carr Autumn Breakfast Series, you spoke of a sequence of experiences dissolving the barriers between the outside world and the hotel interior – what examples do you see as being most successful in this technique?
Ace London engages with the street by offering several 'fronts' into the main building. The traditional expansive lobby is nowhere in sight, as it's about smaller vignettes that break down the perception of a conventional hotel, i.e. entering into the restaurant from the street via a florist, a long library/communal table in the lobby or the retail store effect at reception.
The Edition London employs a similar technique but on a much more grand scale. There, you have a similar library-effect to one side, with the presence of the bar and lounge as the first experience, before you even see a reception desk.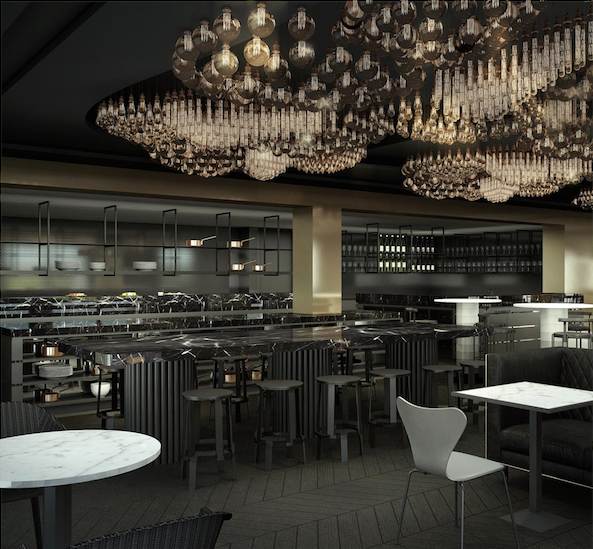 Hotels are often about luxury, but there is a challenge within the local industry to provide low-cost accommodation – in what way can improvements in design make an impact at this level? What are the barriers to this?
The perception of luxury has largely shifted, particularly in the Australian context. It's not about sumptuous finishes or grand statements anymore; it is now focussed on wellness and experience-based offers. Luxury offers come in varied and unconventional forms, it is often about choice – things like hotel partnership with a nearby yoga studio or offering bicycles and a picnic lunch to go explore the area. These 'simple' considerations are often raved about and provide a moment of idyllic lifestyle. It's about tapping into the things we don't make enough time for in our regular churn.
The obstacles when attempting to generate a sense of luxury is very much connected to increasing the perception of time. We are all time-poor, so by creating environments and experiences that extend the feeling of time, or offer a shift in pace, is the ultimate goal.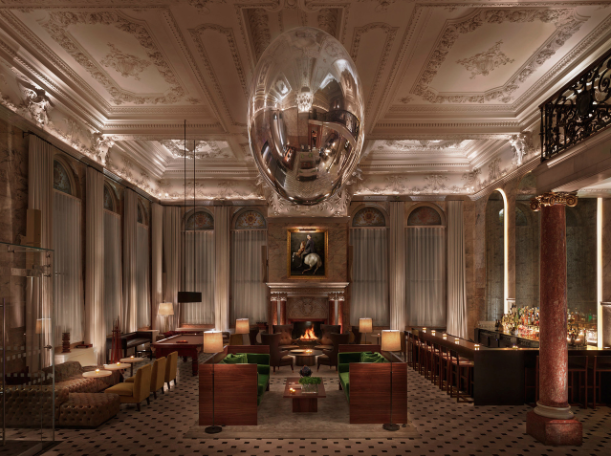 What is the importance of the common foyer/lobby area, and how can designers work with hoteliers to make the most of these spaces?
The lobby must effortlessly communicate a lifestyle and culture that make guests want in! It's the first chance to capture the guests' imagination and generate curiosity toward what else is within the building. The hotel lobby is starting to 'disconnect' from the guest room floors and must be a destination in its own right. It's no longer just a place to check in or wait for a friend, it now is a place for working (privacy created by the white noise, café-style) or a top choice for dinner with friends. It must perform on all levels and we now take briefs at much closer operational level whereby we design to cater all modes of interaction.
Can you talk us through the hotel Carr are working on in Mornington Peninsula – working with an engaged client, the concept behind it, brief etc?

This is a new concept destination boutique hotel. It's the creation of a series of experiences with a strong conceptual framework, which offers a sense of narrative throughout the entire hotel. There is an ethos committed to the 'transformative', to offer the guest an experience that allows you to forget the everyday and feel immersed in a rural setting that feels other-worldly. If the offer is unique and authentic, people will seek it out, regardless of the location.