HP is placing design front and centre as it looks to pivot from a tech company into a lifestyle brand.
HP is well known for its technical prowess. Founded by Bill Hewlett and Dave Packard in 1938, the tech company's first product was an audio oscillator; an instrument used to measure audio frequencies.
Since it's release in 1939, HP has gone on to create a plethora of devices from commercial, consumer and notebook personal computers to handheld appliances. But as the relationship between people and their devices evolves into one that communicates style and personality, HP is keen to be seen in a new light.
"By elevating design, what you're seeing in the structure of the company and in the products that we're now producing, is that HP desires a little bit of a different appreciation and a different image," Stacy Wolff global head of design, tells ADR.
"We are designing products that have meaning, value, and to some degree a personal quality to it. I think whether we're in the consumer segment or a business segment you're seeing both of them change dramatically to be user-led and experience led."
A prime example of this new direction comes in the shape of the recently launched HP Spectre Folio, a convertible PC that is made from one continuous piece of chromed tan leather. It's a bold move for HP, which went through a process of "manucrafturing" to design the laptop, a word the brand defines as the place, 'where meticulously designed hardware meets handcrafted materials'.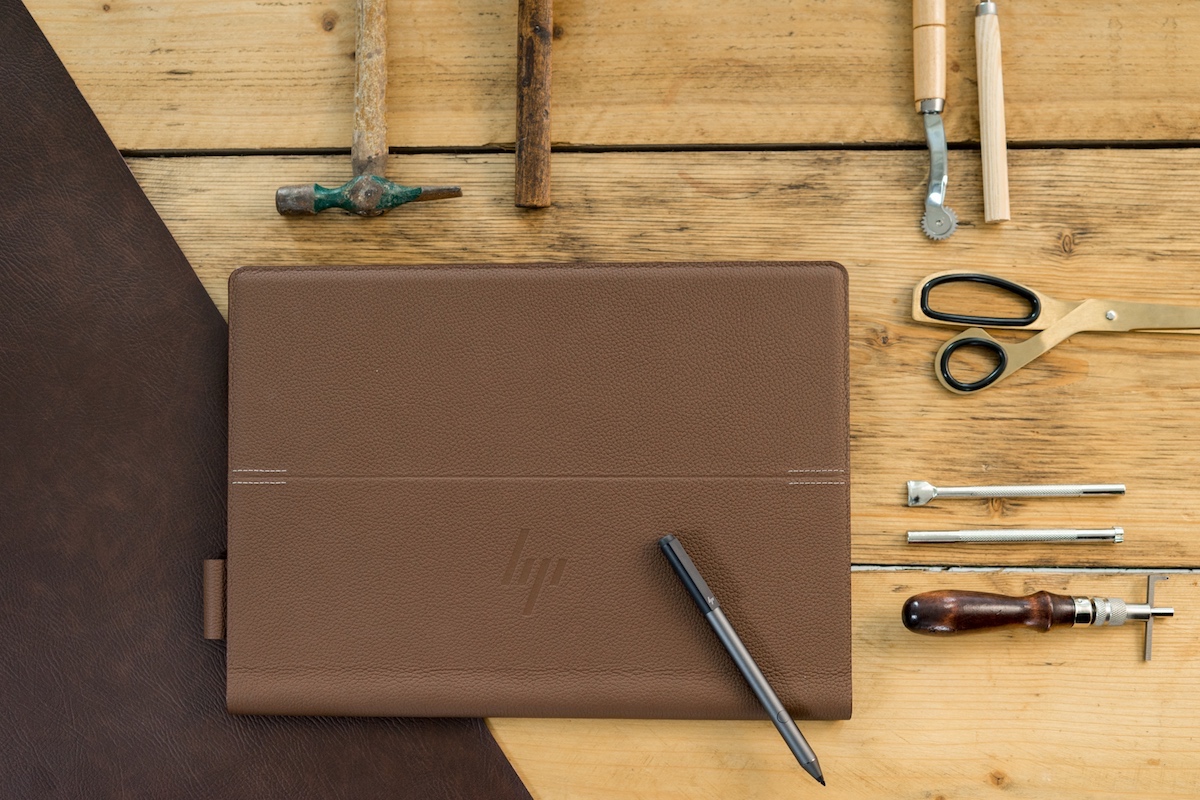 "The word manucrafturing epitomises everything we went through during the manufacturing process that we typically see and associate with leather," explains Wolff.
"We went down a process that wasn't natural for us, including patterning and templates. We basically retrained our product designers from CAD to go back and learn the leather craft. They went back to the beginning to go to the future.
"Design was a function, as we've progressed it has now become a strategic tool that leads to powerful and unique solutions."
HP is not alone in its drive to focus on design. As our relationship with technology has become more intimate, many technology brands are shifting their positioning from utility to lifestyle. Google and Apple have both expanded into other industries, like fashion, entertainment and home appliances, with Apple partnering with high profile luxury brands like Hermès for the launch of it's Apple watch.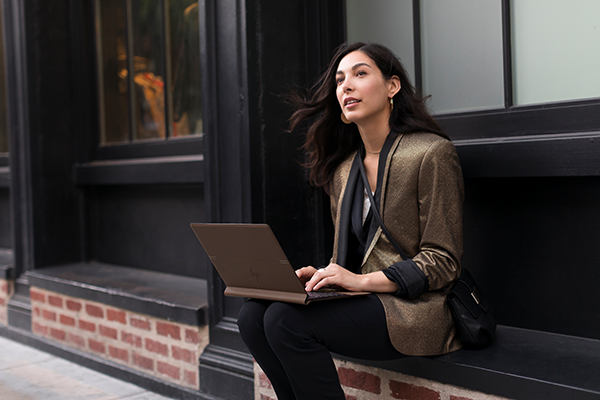 So does HP see a similar future where it strikes relationships with brands in the fashion industry, for instance?
"I think that we have to prove ourselves first, in the sense of can we move into that space?" says Wolff.
"I think we will find the right partner but it's a delicate balance between HP as a dominant player in tech and Bottega Veneta or Gucci or whoever it is, is a dominant player in their industry. For us to come together, I think we first have to prove ourselves that we have viability in their space. Once we do, which I think we will, we will find future relationships very possible."