Foolscap studio has conceived the brand identity, dining and decor experience for Barangaroo, Sydney-based restaurant Été, in a design that reflects the changing seasons. 
At Été, which means 'summer' in French, the menu constantly changes to reflect the arrival and departure of the seasons, an ethos that Foolscap drew on for the interior design.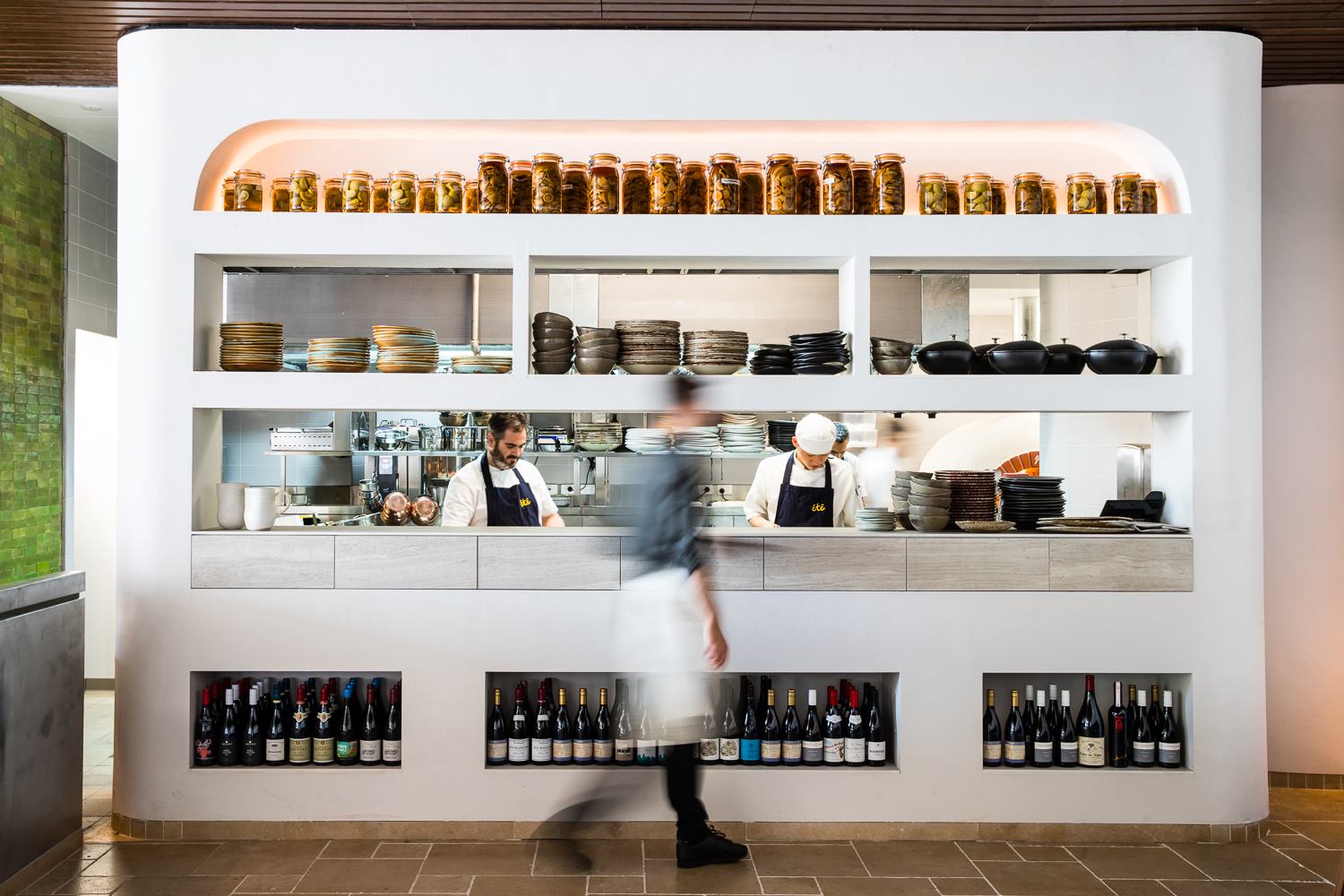 Bespoke table vessels and a timber entry screen host ever-evolving produce and floral installations, while removable window decals, rotating menu covers and the seasonal illustrations within indicate the shifting nuances inside each season alongside the produce on offer from the kitchen.
The space itself references seasonality year-round, with contrasting materiality working to define two distinct zones within one open space. Autumn and winter are celebrated in the rear of the dining room by a moody, warm palette of plum, burgundy and dark timber. Up the front, bright tangerine and green tones uplift light timbers in a nod to  spring and summer.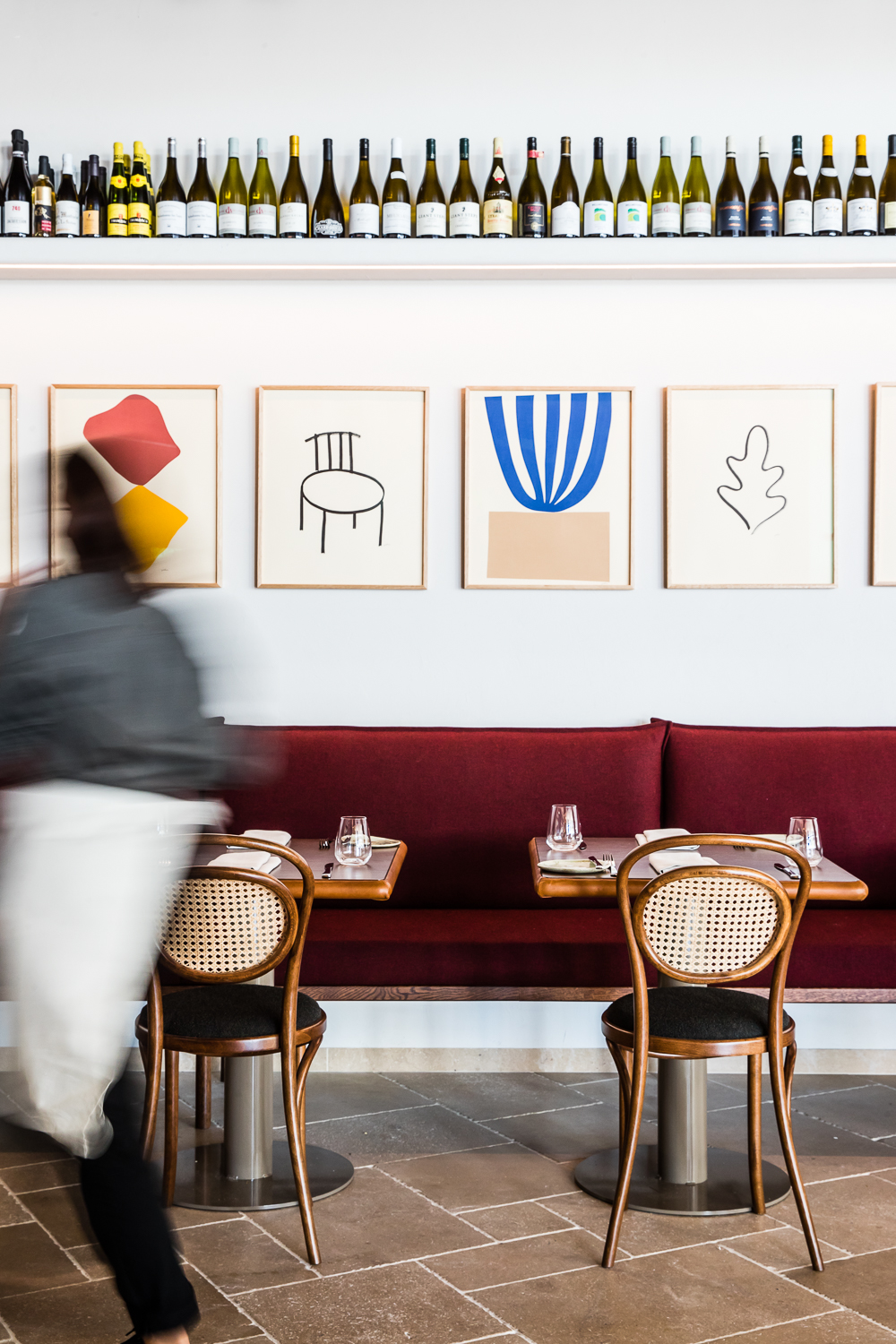 The bar is framed with hand-made green ceramic tiles and clad with hand-beaten zinc, a very slight reference to the old galvanised metal wash buckets that are a distinct part of the French provincial aesthetic. The decorative modernist lighting was handmade in France, while the steel upholstered outdoor furniture was handmade locally in a contemporary take on a recognisable, classic style. The selection of traditional bentwood and cane Thonet indoor chairs is an homage to that style.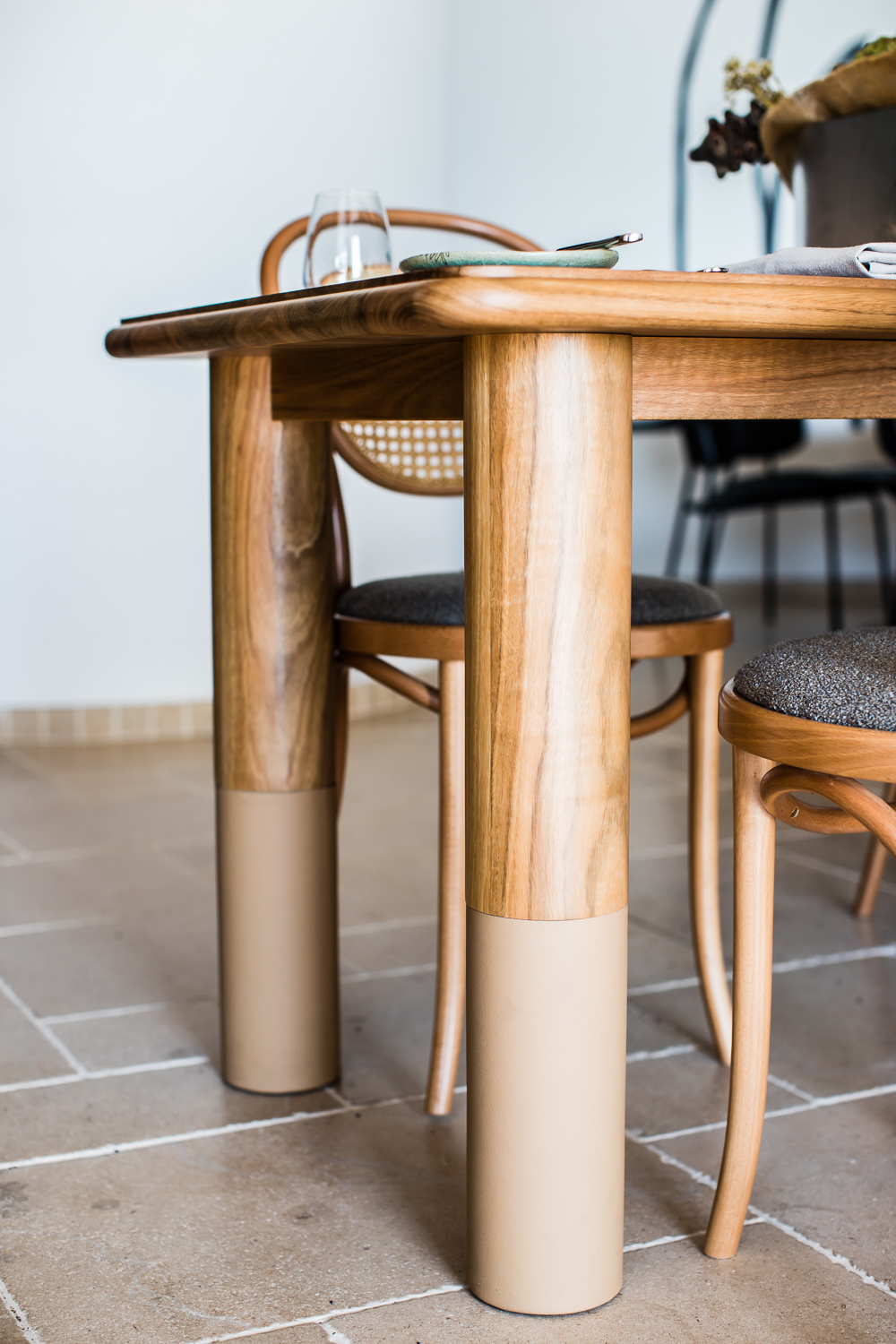 "For the graphic elements, we worked closely with Chicago-based artist John Zabawa to develop a rough hand-drawn typeface, business cards, menu illustrations and a series of artworks, including two full-height wall murals and ten paintings," says Foolscap founding director Adele Winteridge. "The brand identity and artworks seamlessly combine with the interiors to create a genuinely holistic dining experience.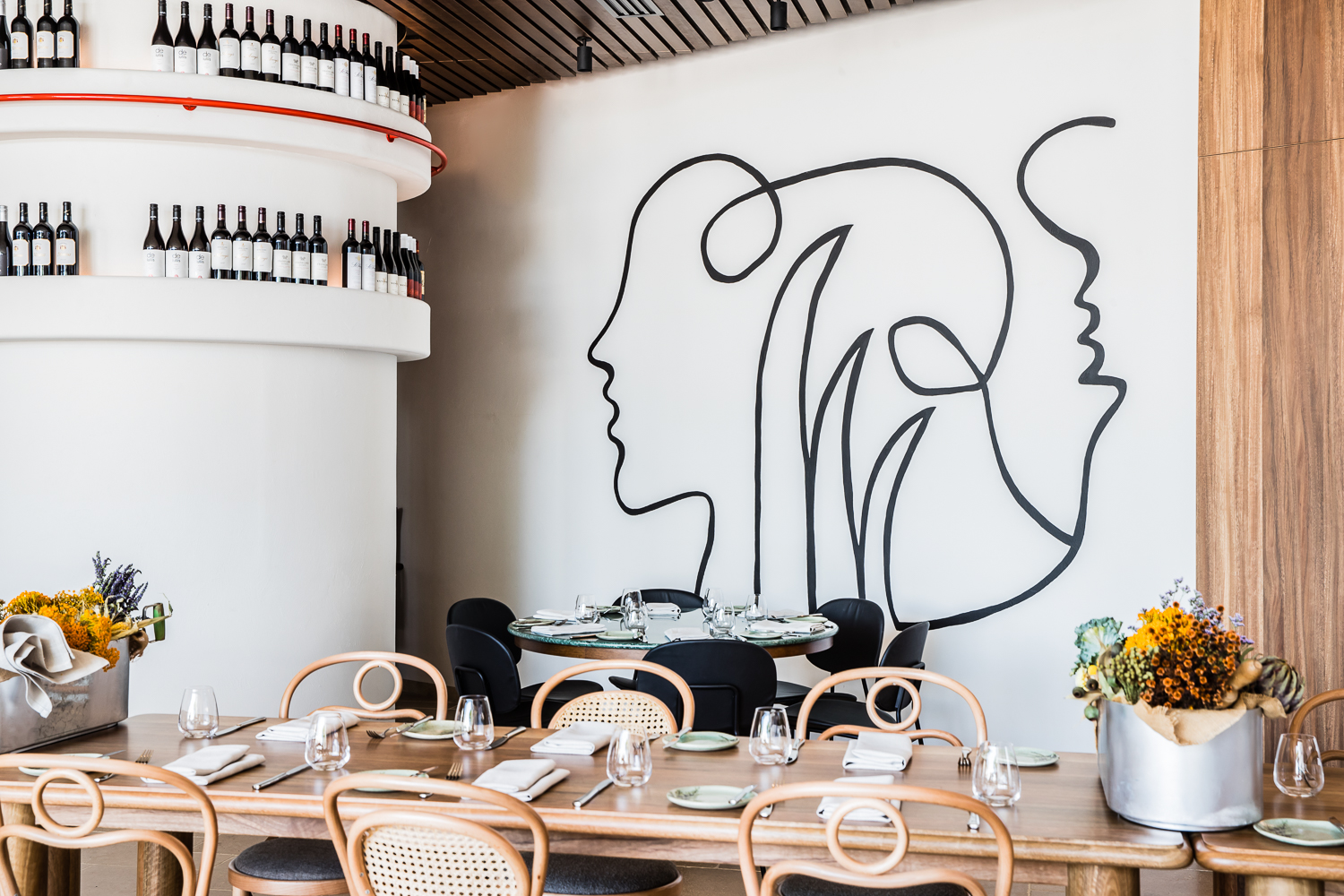 "The finishes are natural, raw and simple to support an understated design scheme. Curved edges on tables, walls and the bar sit alongside approachable Australian Spotted Gum timber and rough limestone floor tiles, creating a subtle feeling of relaxed comfort. Details such as leather- bound handles and table legs, carved timber edges and granite inlays elevate that comfort with evocative luxury. The wine menu is encased in a beautiful leather binding, which we designed and had made by local leather worker Sarah van Oosterom".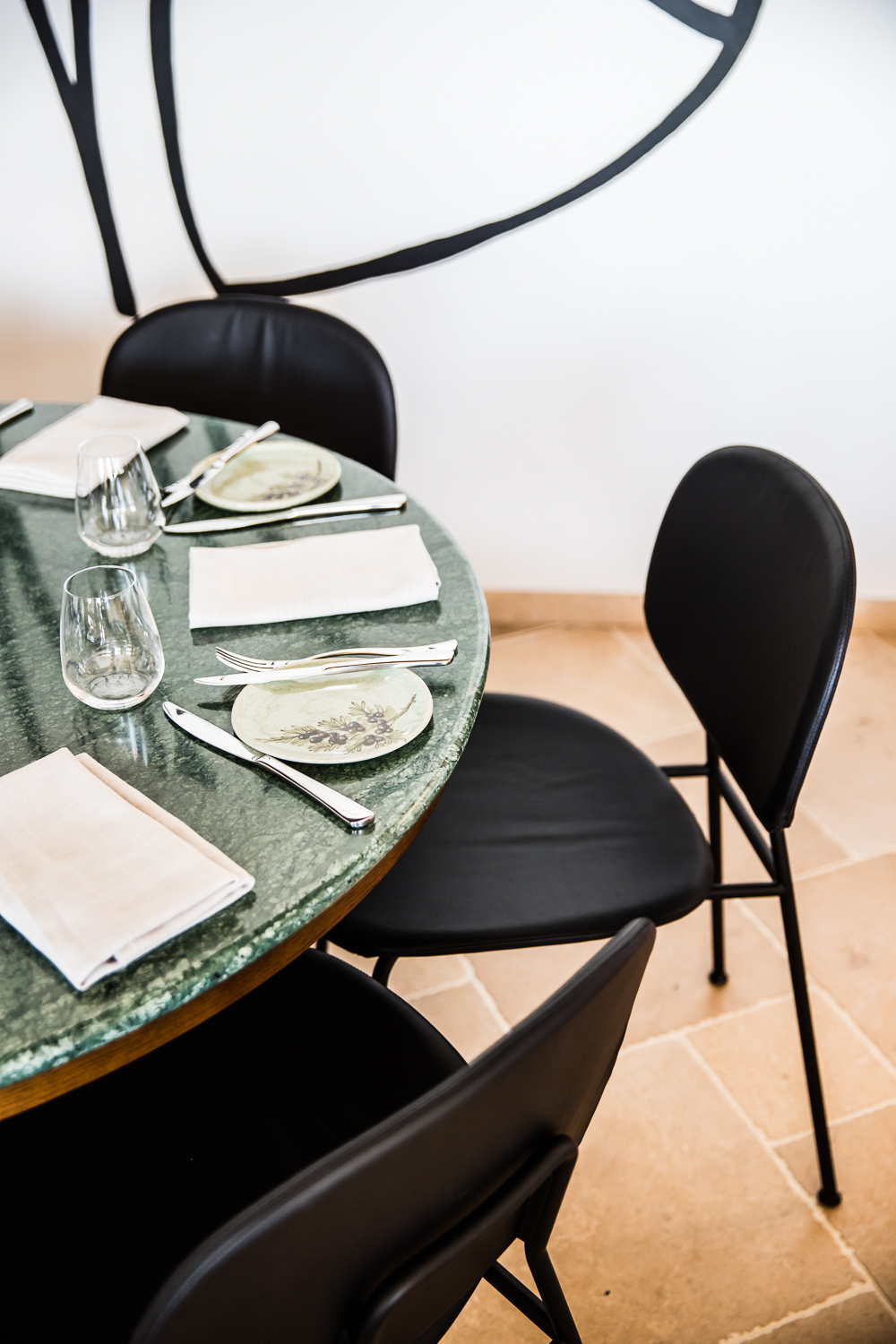 Overall, the achievement is a warm and fun space with enough neutrality to allow for flexibility and change.
Photography by Nikki To