PTID has given the new Stockland office in Melbourne's Rialto Tower an open layout to better reflect the "egalitarian Australian urban community."
"The new workplace aptly branded 'Evolve' was an opportunity to reimagine a new way of working," explains the practice.
"The open layout without boundaries or borders provides a diverse landscape of activity settings that amplify visual and physical connections."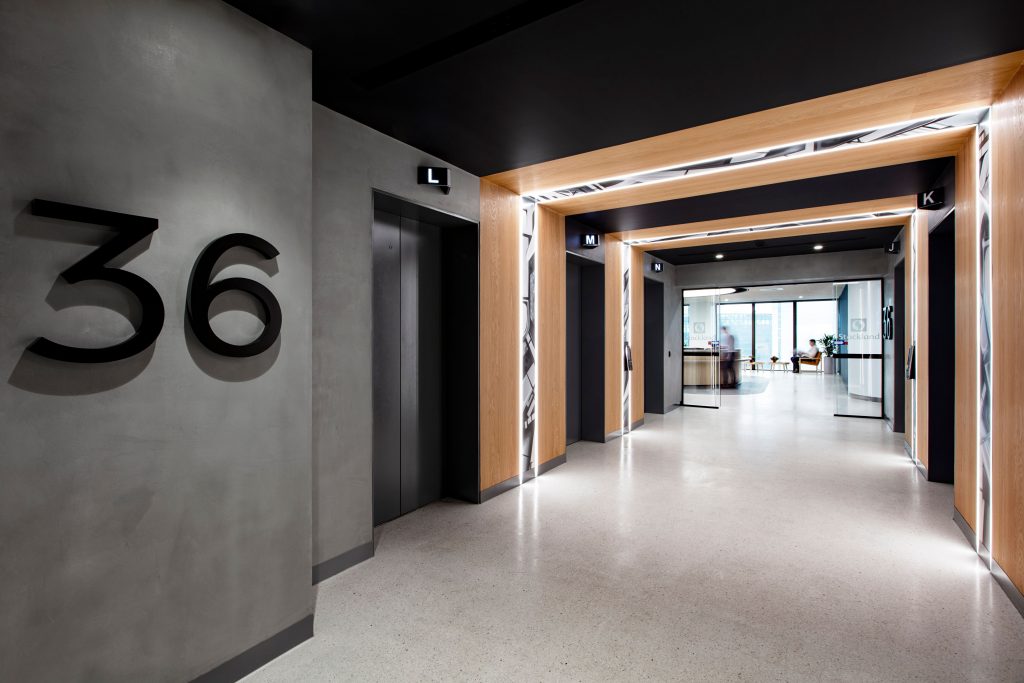 The strategy brought together Rialto's two core floor plates with internal "streets" leading to a central communal space.
From the elevators on the 36th floor, a series of backlit glass and timber panels lead visitors to the heart of the diversified Australian property development company's latest office.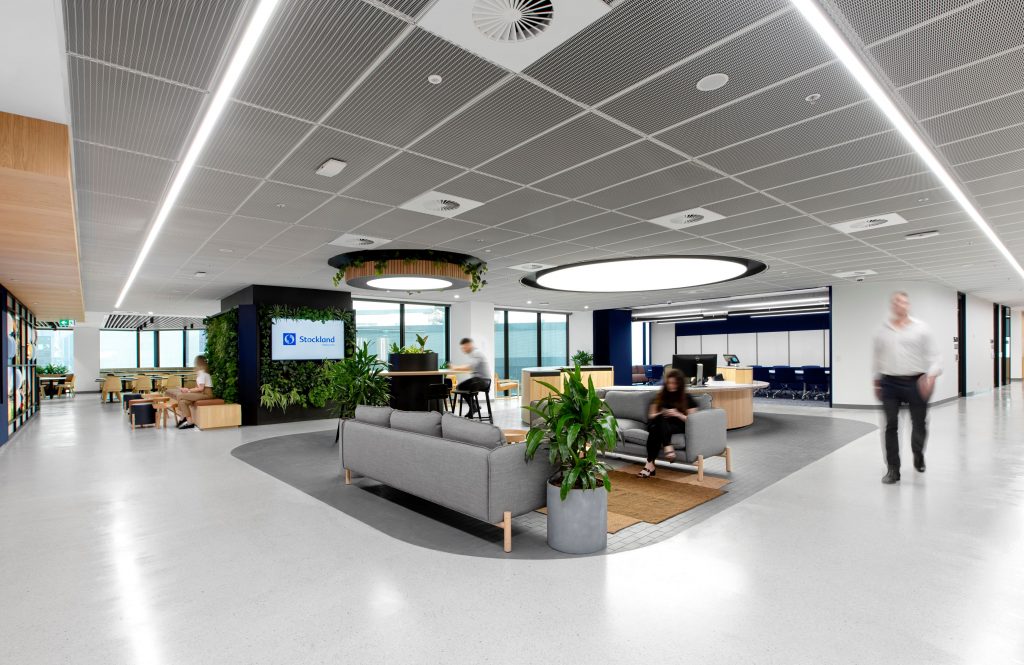 The open communal space is dominated by grey sofas and a light timber reception desk. The same timber is used throughout the office, lining ceiling panels, work benches and chairs in the dining space.
An arrangement of formal and informal meeting rooms, project areas and focus areas together with special VR rooms flank the open space and supported a "cultural shift" to new working methodologies.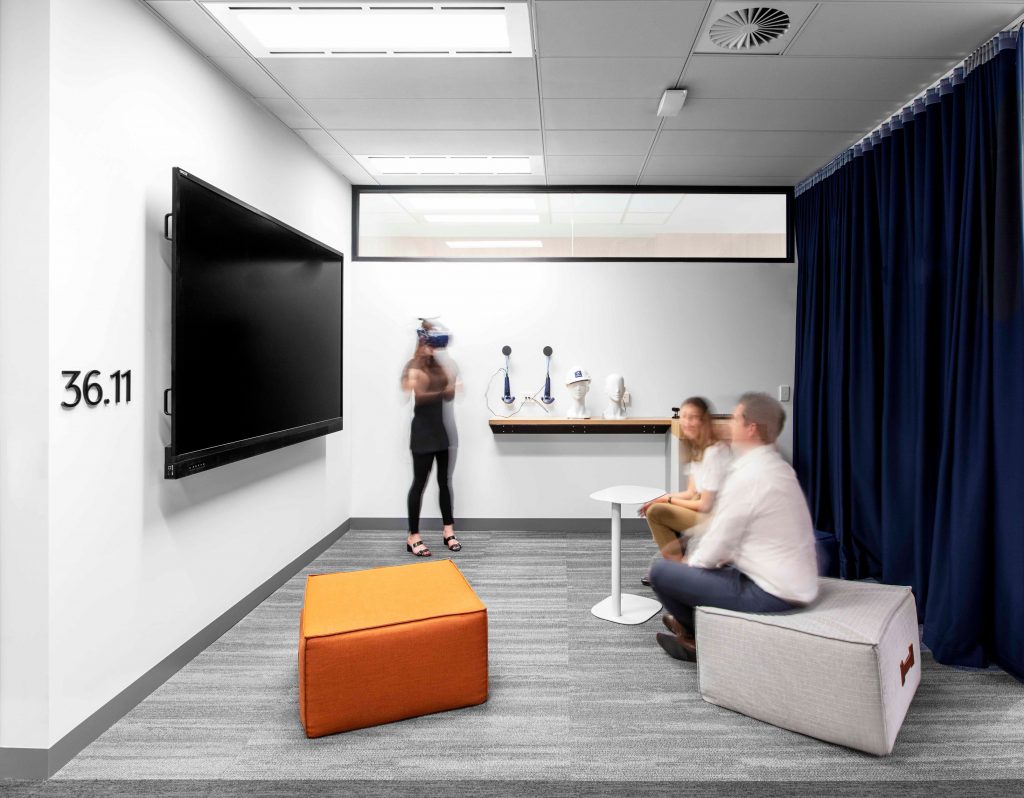 "We immersed ourselves with Stockland to understand requirements and provide a flexible, energised environment, while promoting productivity, team connection, flexibility and health and well-being," says PTID.
"Our design brief was to create a better place to work, which supports the nature of what Stockland does in a space that is a reflection of company values."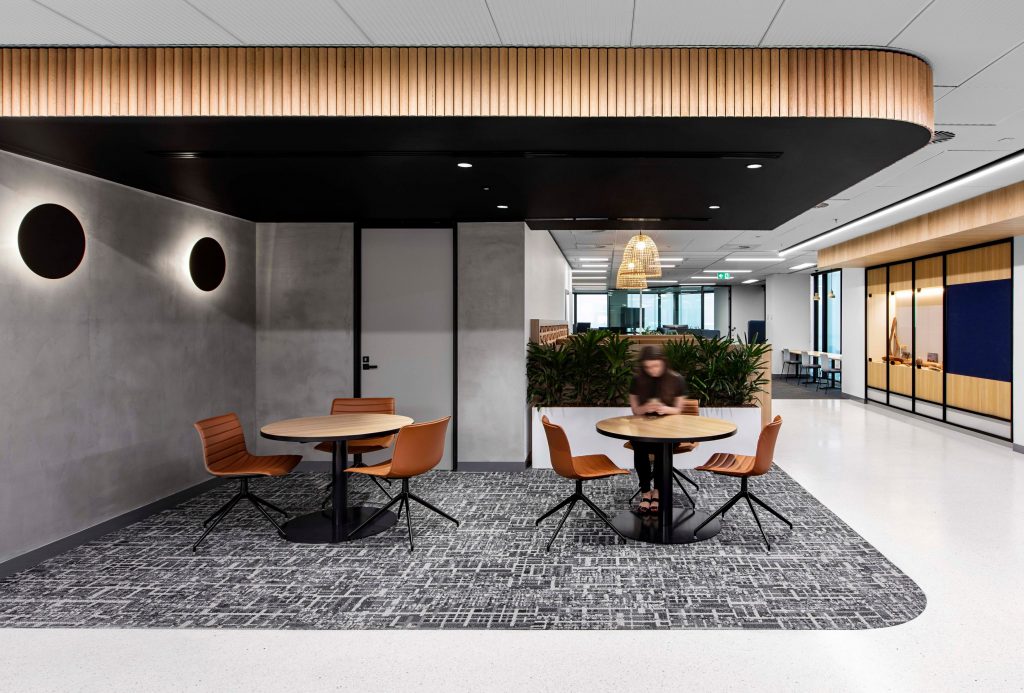 The palette is primarily grey with blocks of dark blue, terracotta and other earthy tones differentiating the various breakout spaces.
In one of the spaces, a small games room includes wooden stools and an adult-size version of the famous board game, Connect Four.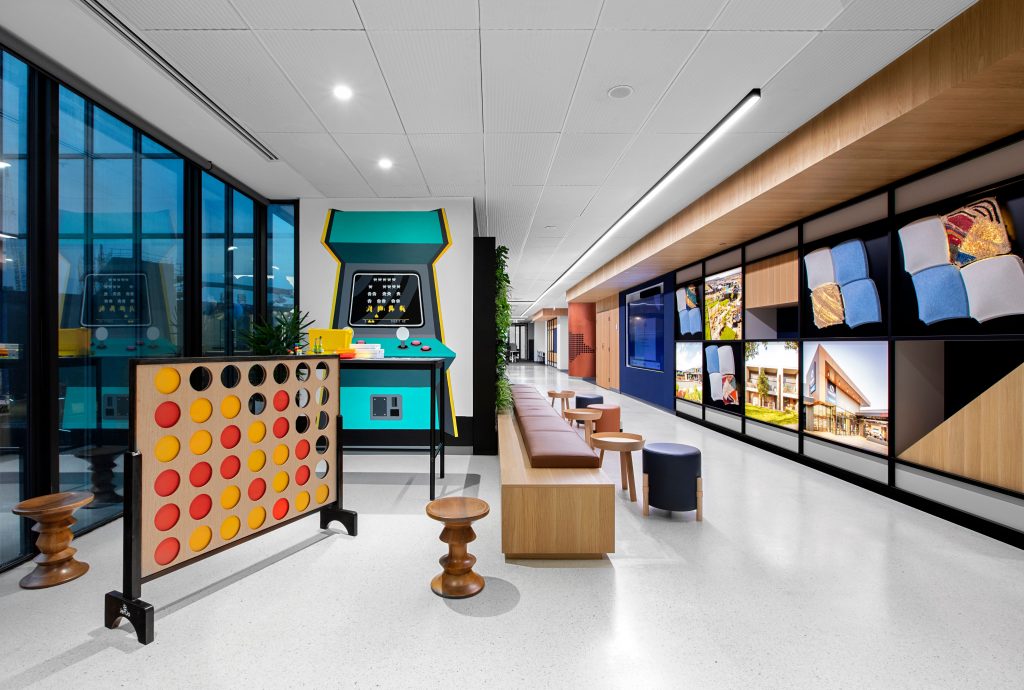 While in the kitchen, a terracotta tile-lined island is paired with olive green cabinetry and light grey counter top. Similar subway style terracotta tiles provide a complimentary backsplash.
A series of leafy green plants highlight the biophilic element of the design, which is heightened by plantings and vertical gardens elsewhere.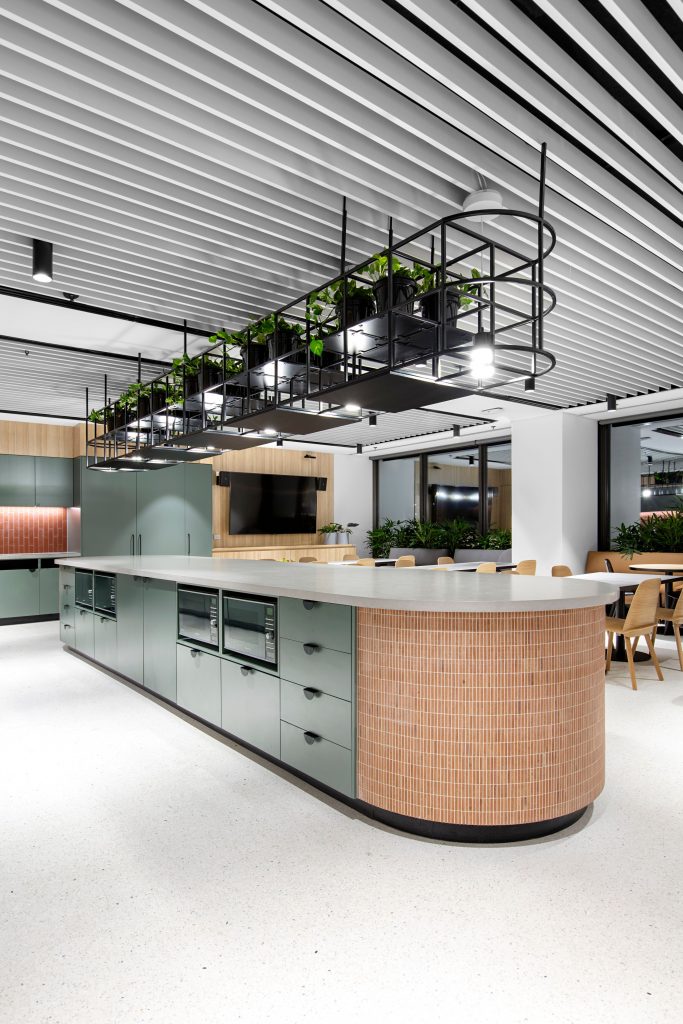 "All the finishes are environmentally friendly – low VOC emissions, recyclable materials, low consumption and a celebration of the local community," says PTID.
"The design outcome was thus capable of achieving a certified 5 Star Green Star- Interiors v1.2 rating as well as a certified WELL v2 Gold Certification – one of the first workplaces in Melbourne to achieve this milestone."
Photography: Lisbeth Grosmann.
Established in 1995, Peddle Thorp Interior Design (PTID) specialises in the areas of commercial, residential, educational and high end retail interior solutions.
The Melbourne and Sydney-based practice was shortlisted for Stockland in the 2020 IDEA Workplace Over 1000sqm category, where it also picked up a nod for its recent Government Organisation project.
PTID also recently completed the new Zenith Melbourne showroom, whose "whorling floral form" of the Victorian heath helped it secure a place in the IDEA Workplace Under 1000sqm category shortlist for 2020.
See who else made the shortlist for the Workplace Under 1000sqm category and Workplace Over 1000sqm category.