Article by Bullock de Barbera Architects
Images courtesy Scott Burrows.
After opening offices in both Sydney and Melbourne, advertising agency Media Merchants recently collaborated with Bullock De Barbera Architects to create a new Brisbane office, closely reflecting their young, dynamic and creative culture.
Located in the nightlife hub of Fortitude Valley, the office design takes cues from not only the creative culture of media agencies but also the surrounding neighbourhood, expressing a relaxed, eclectic scene in contrast to the corporate hub of the CBD.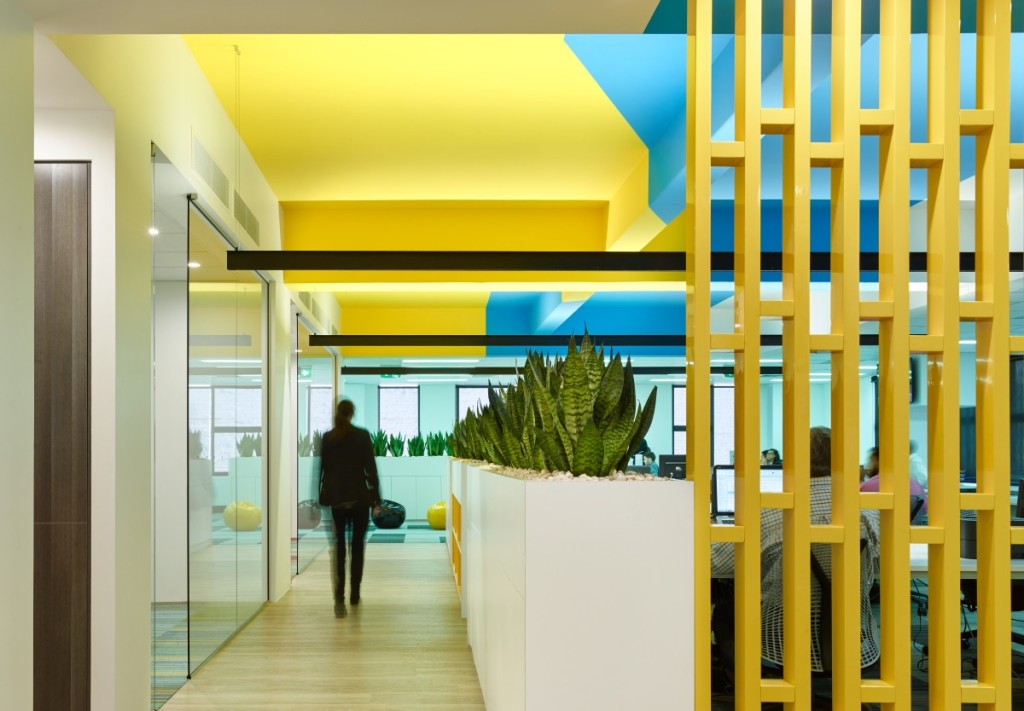 The planning strategy for the office space focused on maximising natural light, giving all staff views to the external nature strip greenery as a visual respite from the surrounding urban density.
A large component of the design brief focused on the open and shared communication style between leaders and staff of both creative and media teams.
Employees had previously been segregated into isolated groups, separated by full height partitioning. The new open format planning better suits the agency's inclusive work approach, with shared spaces promoting ease of communication.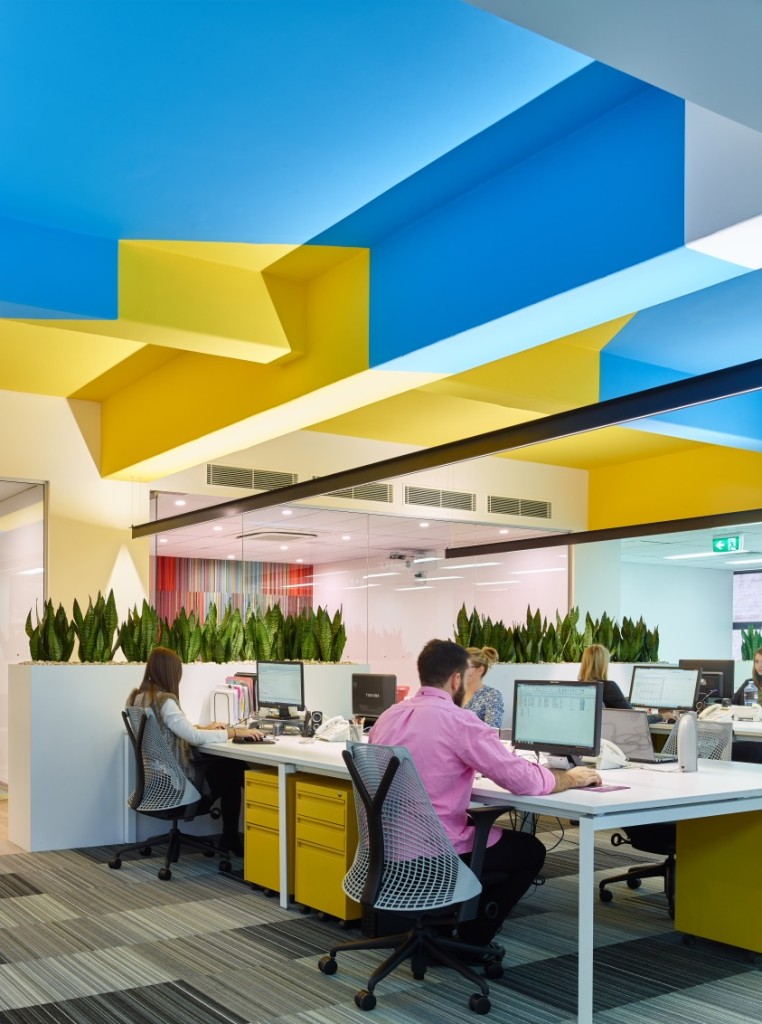 The creative workings of the agency is enhanced through a number of  vibrant design features, most notably in removal of the suspended grid ceiling and insertion of a colourful ceiling pattern to the concrete soffit and expressed beams. This feature is further enhanced by three custom designed suspended light fittings, which both uplight the ceiling pattern and provide task lighting to the workstation clusters.
Meeting spaces are colour-themed with customised patterned carpet folding up the wall to assist with acoustics and form a dynamic backdrop to the open plan floor. Vibrant semi-transparent screening and a row of planter boxes both separates and provides privacy between the open plan workstations and public visitor areas.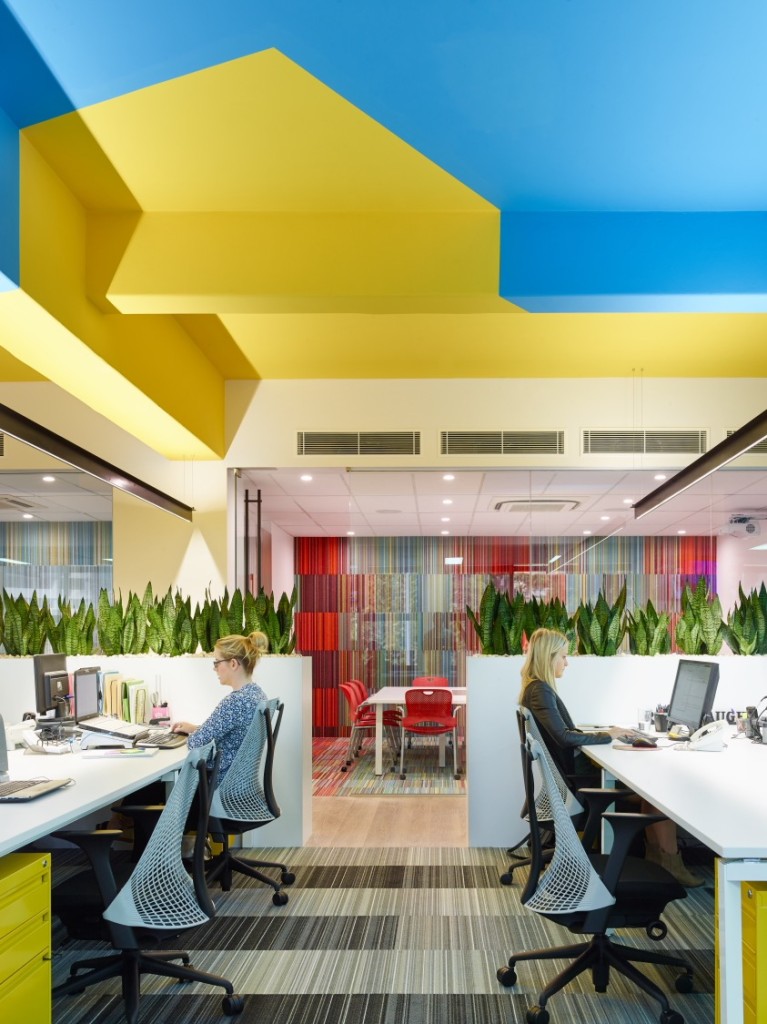 A large number of short stay visitors to the office spawned the concept of a large meet-and-greet round table at reception, where one-to-one meetings and casual interactions could be held without tying up larger meeting rooms. A self-serve visitor's café is discreetly located behind low height screening plants in the reception area, encouraging informal interactions between staff and visitors. Bright yellow battening, marble bench tops, Edison light bulb fittings and clustered greenery combine in the reception area to create a dynamic first impression, giving clients and visitors a glimpse into the agency's culture and energy.