All photography Lisa Cohen + Mark Roper.
This tired Victorian residence was given a complete re-design with new addition completing the vision.  Although the house uses fully automated technology, it is disguised by a warm, textural palette.  A timber ribbon of floor and wall travels through the house creating a harmonious, seamless transition from old to new.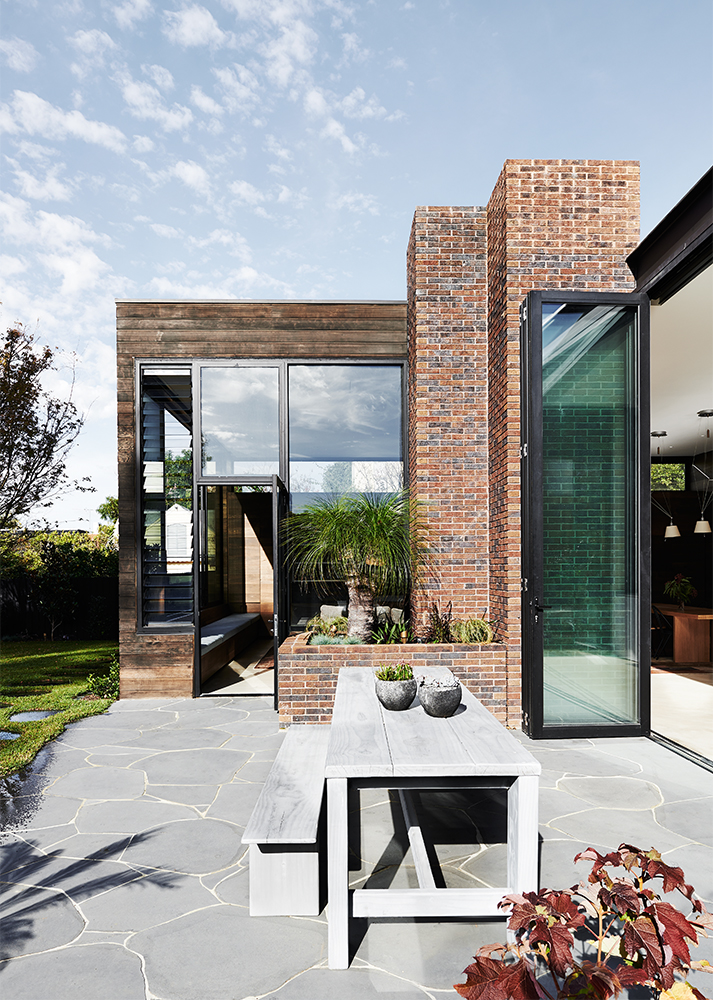 The clients' initial brief was for a scheme which would see new rear living spaces opening to the outside. Another requirement was to have these new spaces fuse seamlessly with the re-modelled old part of the house.
We demolished the original 1980s addition previously elevated one metre above the back yard. We relocated this change of level to the end of the hallway and carried the original ceiling height through to a new addition with a generous ceiling height of 3.8 metres. This addition consisted of living space, kitchen, pantry, and laundry.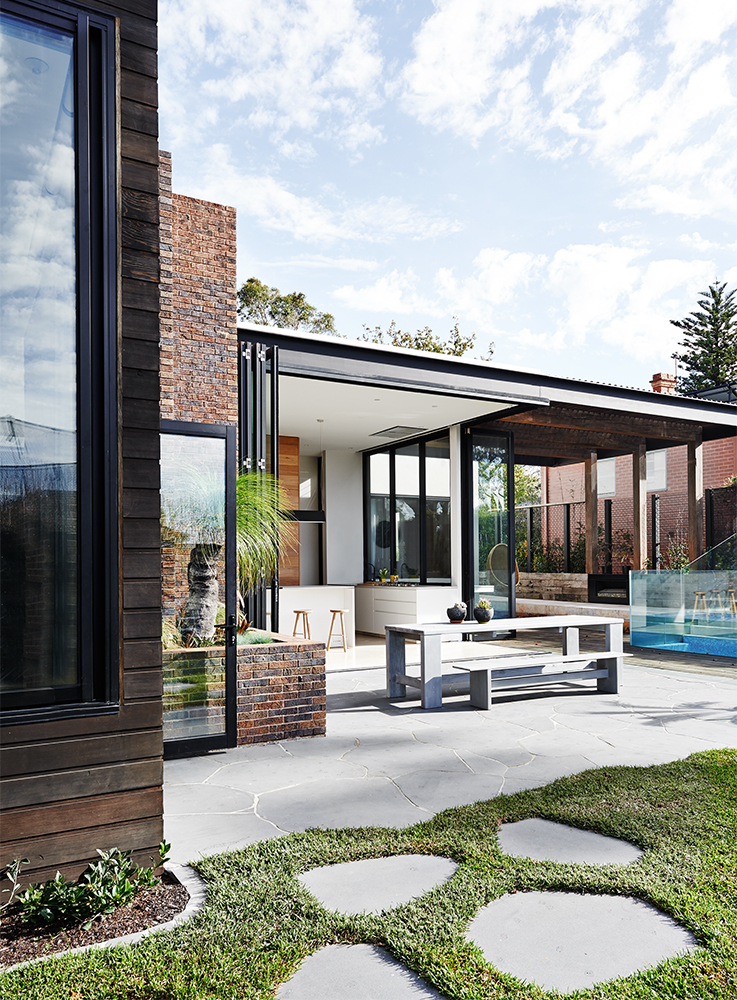 A new bespoke brick fireplace; designed to be viewed as you enter the original residence, acts as the central axis for the new areas and links back to the bricks in the existing heritage façade.
The kitchen area has full-height bi-fold doors allowing for complete integration to outside. A living area with banquette seating has large sliding windows allowing the outside in. We explored materiality and light to fuse the old with new and to define spaces within the new.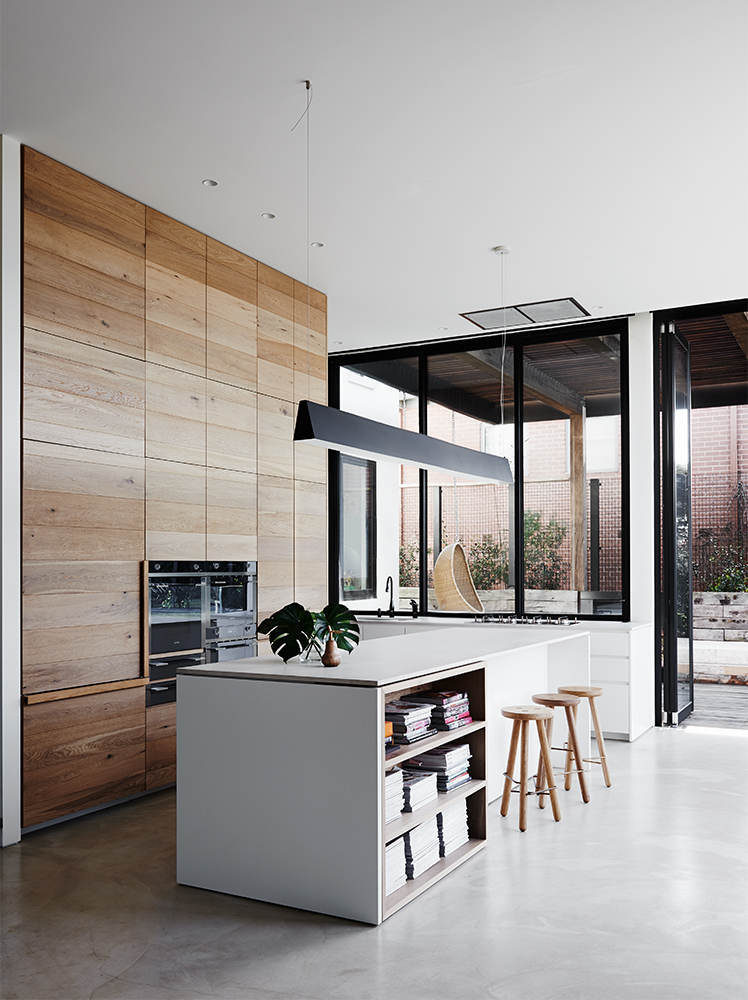 The flooring has been replaced in the original residence with a dark oak which then wraps up onto three walls of the new addition, acting like a ribbon and also creating joinery. This allows for a seamless integration between old and new.   A large skylight allows light to beam down upon this transitional space.
Spaces within the new extension are defined by materiality. The kitchen area achieves its own identity with the use of light oak joinery and pale reconstituted stone for benchtop. A concrete floor helps define the new extension but also allows the dark oak, light oak and brown brick fireplace to co-exist within the same space. The brown brick fireplace is a constant reference and reminder of the brick façade of the Victorian house.
Within this warm and textured palette hides a house which is fully automated and technologically advanced.
This tired Victorian has been restored and revived to meet the challenge of another hundred years of relevance. The house is fully automated and future proofed with cutting edge technology. Automation is disguised within the organic palette of materials, with no technology is on show. This achieves a seamless integration between old and new interior architecture.  To create an honest and authentic pallete with longevity, the majority of the joinery is constructed from engineered timber floorboards. Double-glazed doors/windows were used in the new addition, ensuring a consistent temperature is naturally maintained.