The 30UNDER30 alum has achieved a skilful balance of creative experimentation and functionality in her latest upholstery ranges with RJ Living, where she is a product and design manager.
McEwan's new upholstery range with Australian-owned and based designer furniture brand RJ Living disproves the assumption that for something to be aesthetically inspiring, it must be impractical and uncomfortable.
The product designer – originally hailing from Bendigo, Victoria – commented in the latest edition of Architectural Review that successful interior design is a concoction of "creativity and logic". This is evident in her new furniture range, which injects durable and practical furniture with idiosyncratic fun, delight and beauty.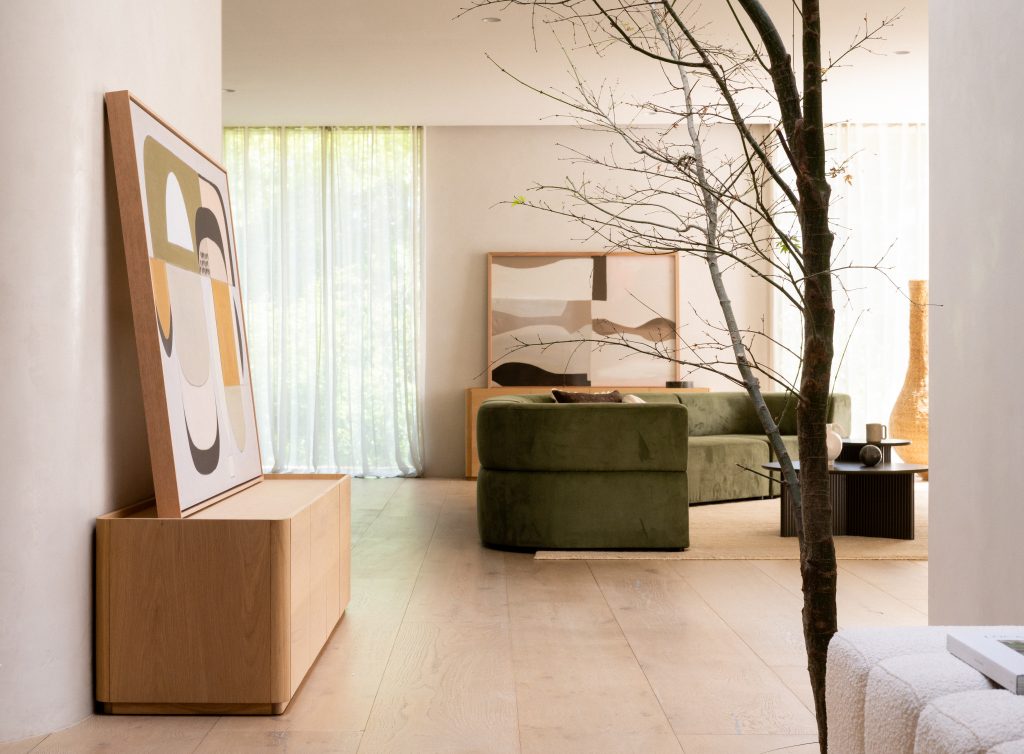 RJ Living – Essence of an Era
Characterised by an unmistakably 1970s Australian aesthetic reimagined through a modern lens, McEwan's Essence of an Era range comprises three new upholstery designs.
The designs are defined by curved forms, a sense of plushness and the ingenious use of the circa-1970s corduroy fabric – contributing to an atmosphere of luxurious and peaceful relaxation.
Berg armchair
Available as a modular sofa and singular chair, the surprisingly sculptural Berg armchair boasts the aforementioned exaggerated curvature and warmth of 1970s styling. The Berg's arm slots neatly into its backrest, encouraging comfortable reading time or short napping.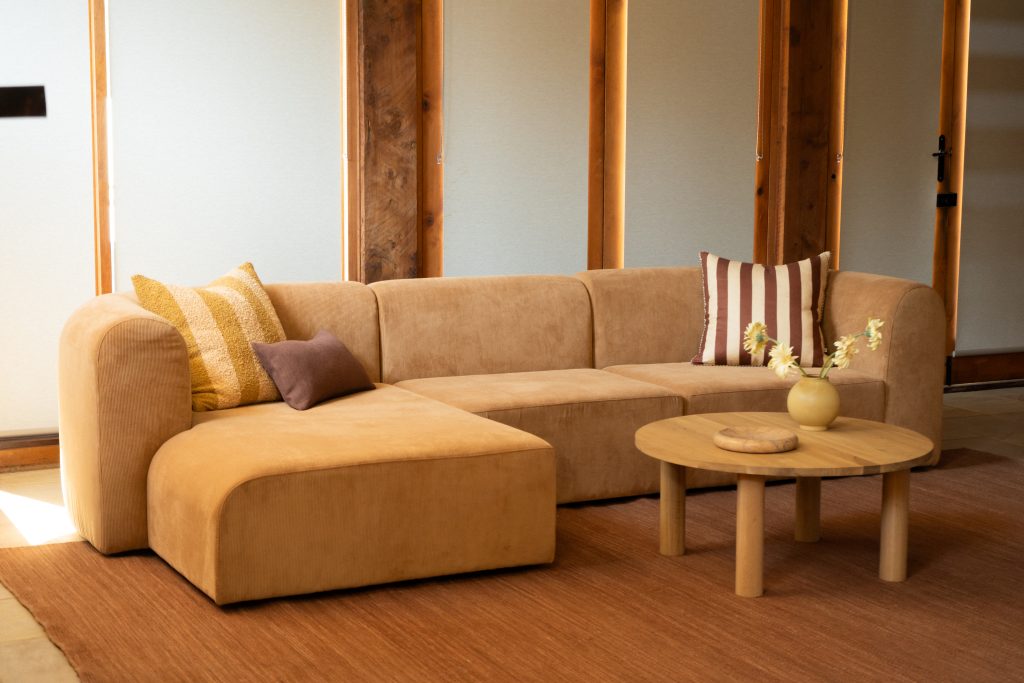 The aesthetics do not eclipse the sheer functionality of the Berg, however, as the chair's gentle arm curve and thoughtful construction guarantee comfort.
Adaptability is also key with the Berg, as the arched arm detailing ensures the sofa's stunning features are displayed from all angles. It can be placed in a variety of spaces and still shine as an asset.
Renew armchair
With an arched arm that exudes a feeling akin to a loving and enveloping hug, the Renew is a timeless addition to any home .
Alongside its ability to slot into small corners or nooks, the Renew has an intricate arm detailing that renders it suitable for wide open spaces where it will thrive as a statement piece.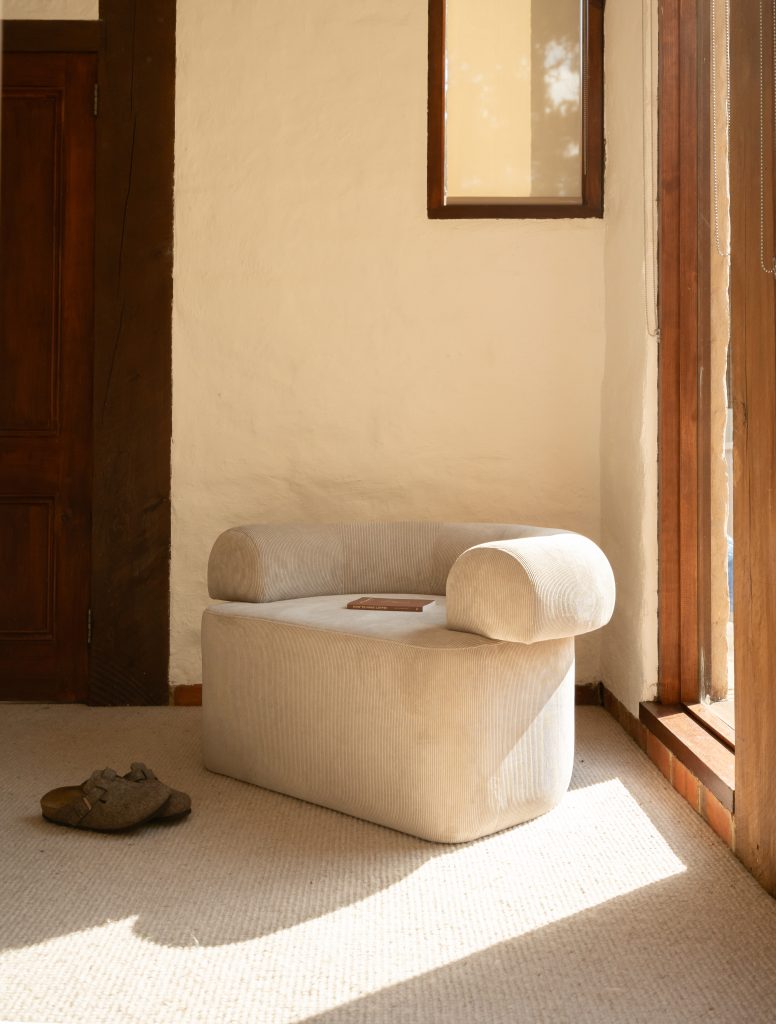 Floss bed
Dubbed RJ Living's most decadent bed to date, the Floss' distinctive plushness and restrained luxury will enliven any space.
The bed is framed by a plush headboard that continues into an elongated frame shape, maximised in size by the recessed base that produces the effect of the bed floating above the ground.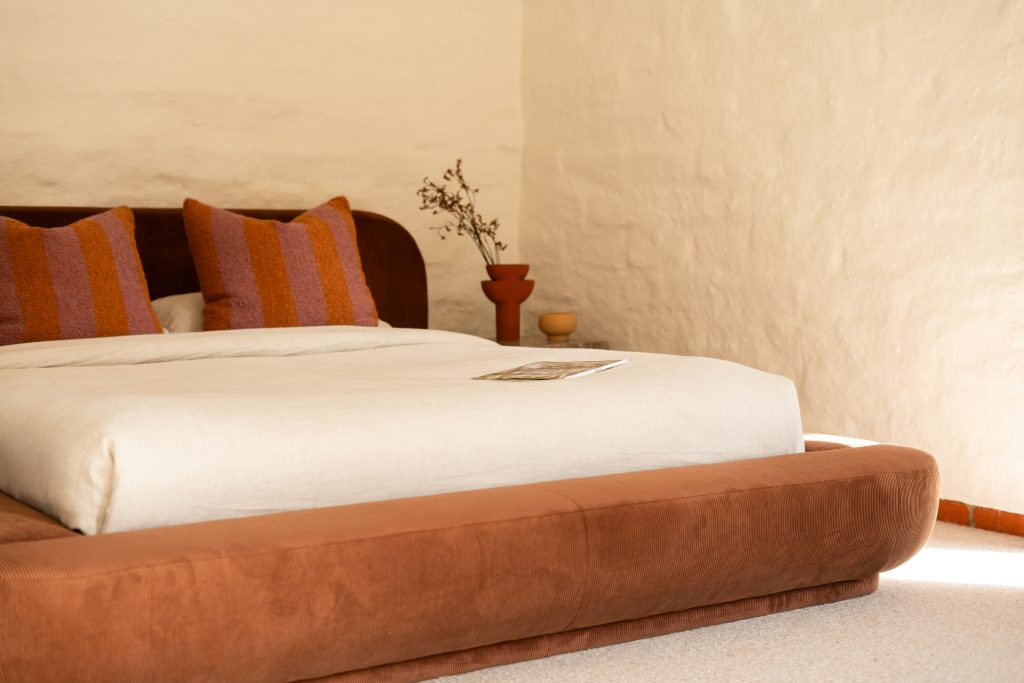 RJ Living – Back to Nature
Exemplifying the trope in design of imbuing indoor spaces with the airy greenery and openness of the outdoors, Back to Nature aims to create a leafy and breezy sanctuary in the comfort of the great indoors.
Stretch sofa
The Stretch sofa is the star of the Back to Nature range, designed to adapt and evolve alongside spaces.
This aspiration is made easy by the sofa's three modules that connect together with ease and provide a canvas for endless configuration possibilities – a corner module makes for an inviting and open L-shape sofa while angular modules can connect to create an expansive curve shape.
Additionally, the Stretch's design is marked by refined detailing, with visual lines running along the back of the sofa to ensure definition and aesthetic spectacle in any space.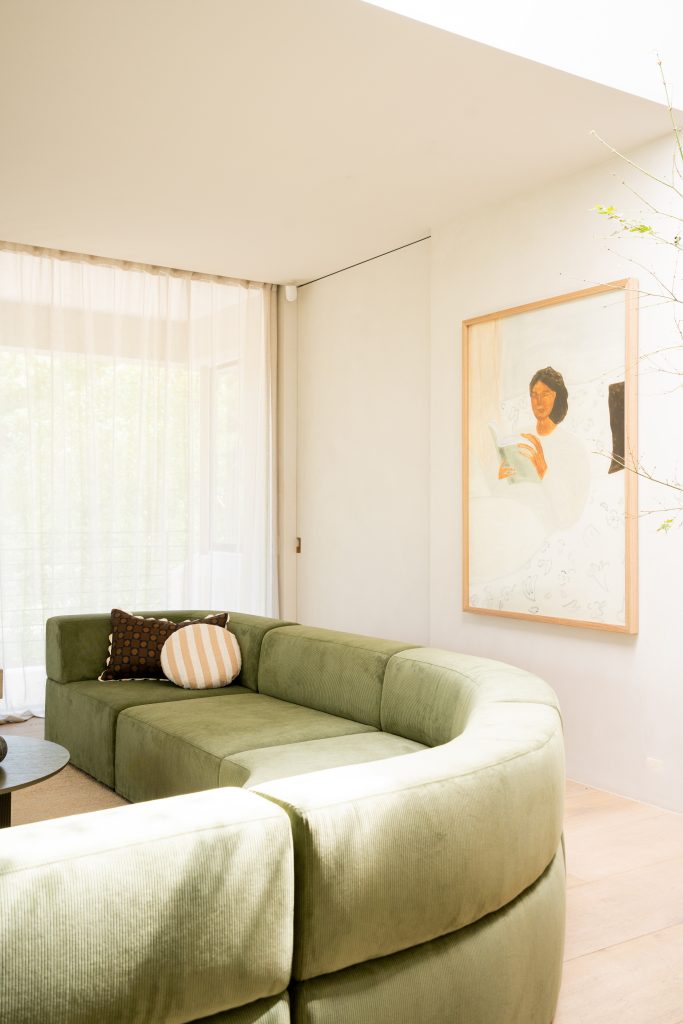 Restore bed and Quirk sofa
With the Restore bed, McEwan seeks to showcase the ability of organic forms to deliver reinvigorating benefits – its oversized form and exaggerated curvature transform it into a product similar to an integrated bench or seat.
Meanwhile, the Quirk sofa is informed by structured design, yet boasts a playful and fun shape that increases product versatility and brings flexibility into any area.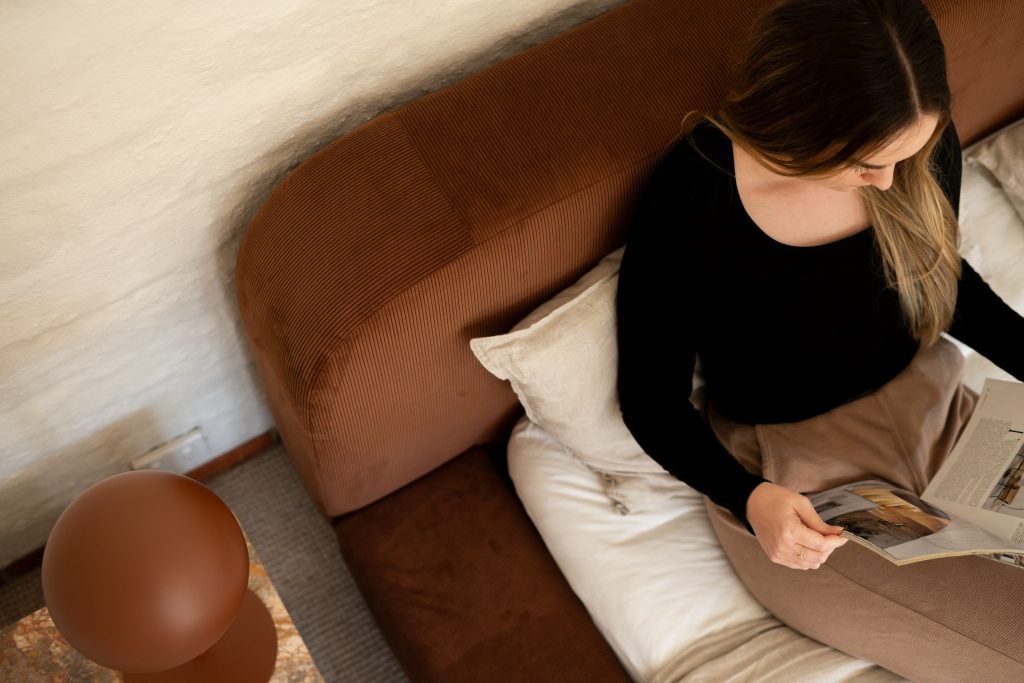 McEwan's new range with RJ Living confirms her skill in designing pieces that allow for autonomy and customisation – the user is invited to refit and readjust pieces to suit personal desires and visions for an interior space.
Lead product designer: Milly McEwan.
Photography: Nathan Oakley.
Styling: Jess Galtry.
Styling assistance: Marcel Mena.
Read Milly McEwan wax lyrical about her 30UNDER30 experience in Architectural Review.