Written by  Emily Taliangis, Images courtesy of Shannon McGrath
With its considered design of Kookai's flagship store on Melbourne's Chapel Street, practice Hecker Guthrie has earned itself a shortlisting for Designer of the Year in the 2015 Interior Design Excellence Awards (IDEA).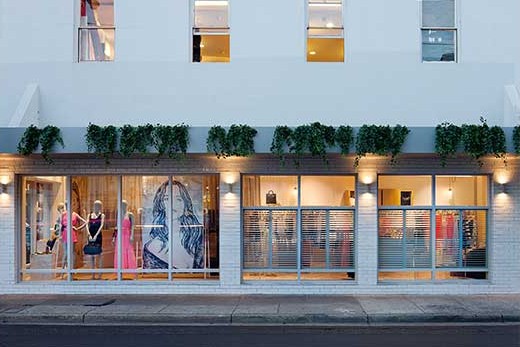 The retail design was conceived to represent the lifestyle of the modern Australian woman. The interior looks and feels like an intimate apartment, facilitating a shopping experience that is comfortable, personal and sure to make any buyer feel special.
With a clear client brief to create a sense of being in an apartment, Hecker Guthrie was inspired to include separate intimate zones in the design. At the front of the store, the shopping experience offers a coffee hub for customers at a luxe marble counter, resembling a kitchen island upon which one might enjoy oysters and champagne on a Friday night with girlfriends, before heading out to dance. A round, marble table offers coffee-table books, and the sheer curtains, luxurious carpets and wardrobe-style displays exude the comfort of a bedroom. These monochromatic elements are accented with gorgeous green plants, bringing the space to life.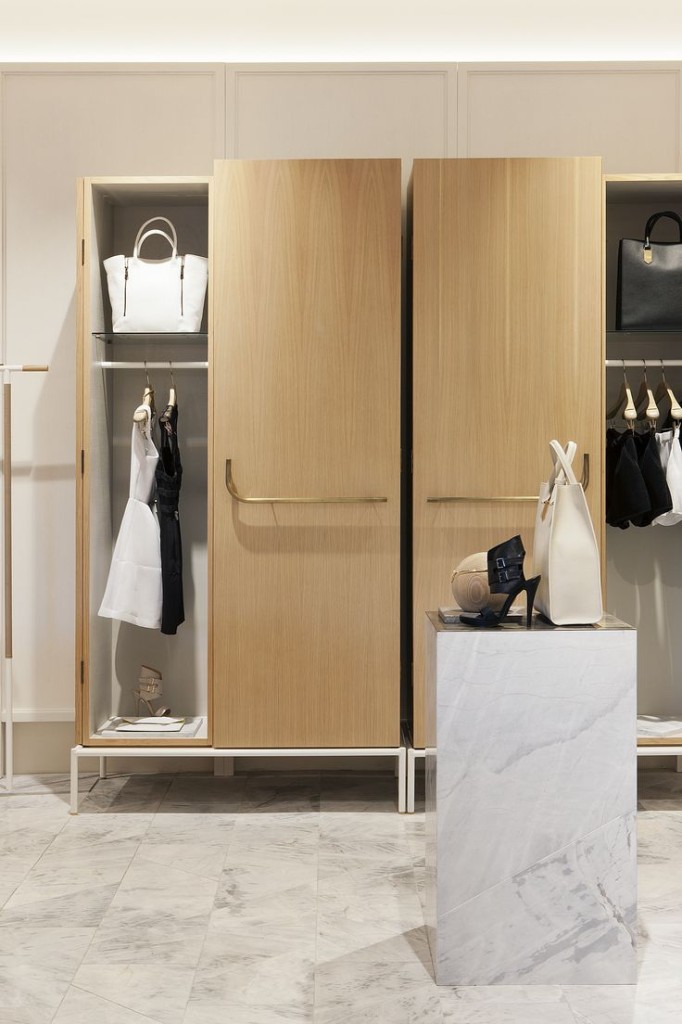 Lounge spaces are dispersed throughout, where customers can try on shoes in comfort, or friends and partners are welcome to rest their feet in waiting. A central, open shopping zone allows customers to browse in their own time and space. It is a shopping experience unique to Kookai's clientele.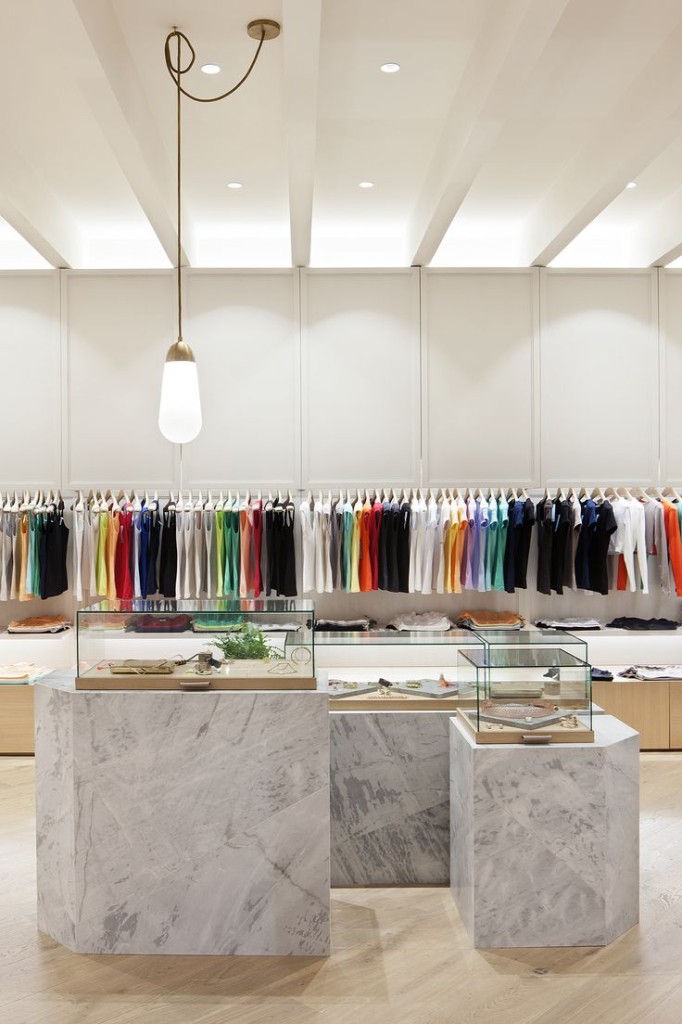 Interior timber details warm the space, providing a beautiful, unexpected contrast to the stone and clean, white surfaces. Pendant lighting highlights the apartment-like interior, as does artwork by David Bromley, commissioned especially for the project. Every surface within the fit-out boasts different textural detailing: timber grain panelling, textured paint finishes on the walls, brushed-brass on sections of railing.
Hecker Guthrie has been shortlisted for the 2015 Interior Design Excellence Awards in the Residential Multi, International, Retail, Event, Workplace under 1000sqm, and Hospitality categories.