A new six million dollar social space, entitled Made By The Hill, has opened in Western Sydney.
Designed by TomMarkHenry and Altis Architecture, the social space is "set to become a local oasis where guests can enjoy gourmet eats, delicious drinks and great company in a friendly and relaxed environment."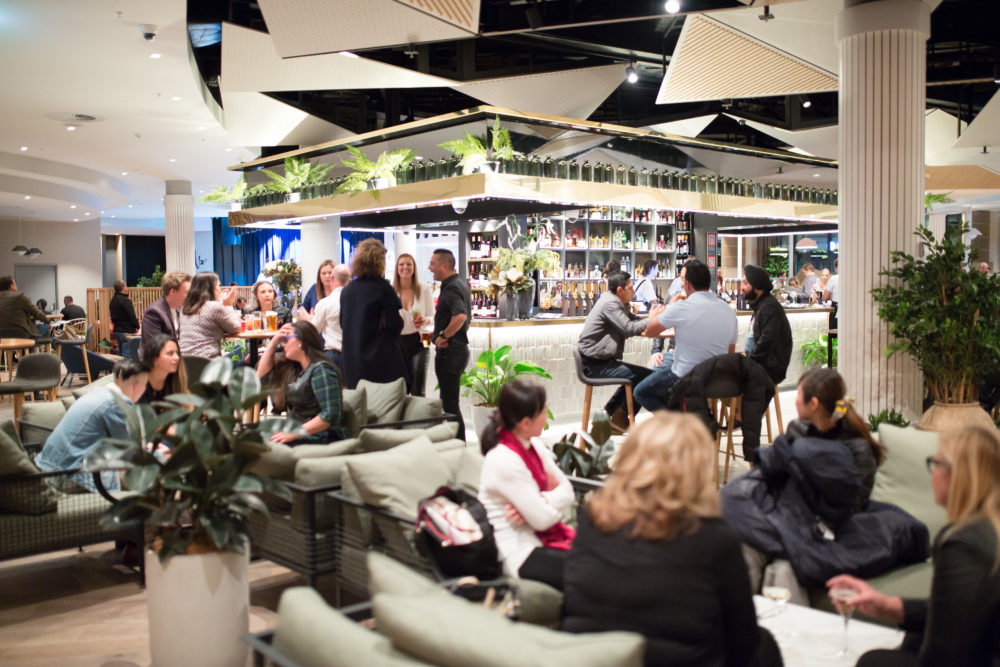 Amy Mcleod of TomMarkHenry explains that the brief was to reinvent the site's existing bar and café into a vibrant destination that easily transitions from day to night. "The café and new Chur Burger is designed to be an environment where you can lounge comfortably with a coffee, or sit with your friends for a quick lunch," adds Lauren Cohen of Altis Architecture.
The new fitout features a Scandi inspired aesthetic with a palette of dusty pinks, pine yellows and pops of green throughout. "This palette, along with the curves of the space – banquette seating, curved booth seats and floor to ceiling glass walls – is my favourite element of the project," says Mcleod. The spacious venue has an open floor plan with long tables for big groups and intimate booths for smaller catch-ups, while plenty of natural light is able to enter the space due to the venue's position along the building's façade line.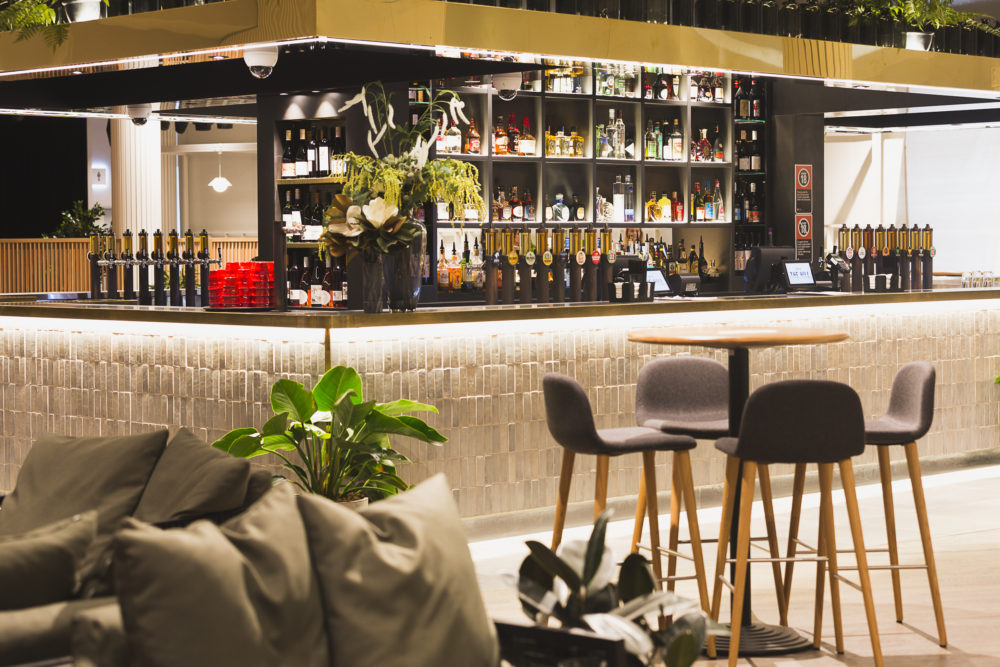 The location, based on the foothills of the Blue Mountains in Western Sydney, inspired much of the interior, which found influence in the built environment of Rooty Hill and its surrounds.
Meanwhile, its broader precinct, Western Sydney, is growing at a rapid rate. "The premises surrounding Made by The Hill holds a hotel, sports stadium, leisure quarter and a soon to be entertainment centre. It only makes sense to create a venue that offers a variety of food offerings and different experiences to engage greater Western Sydney," says Mcleod.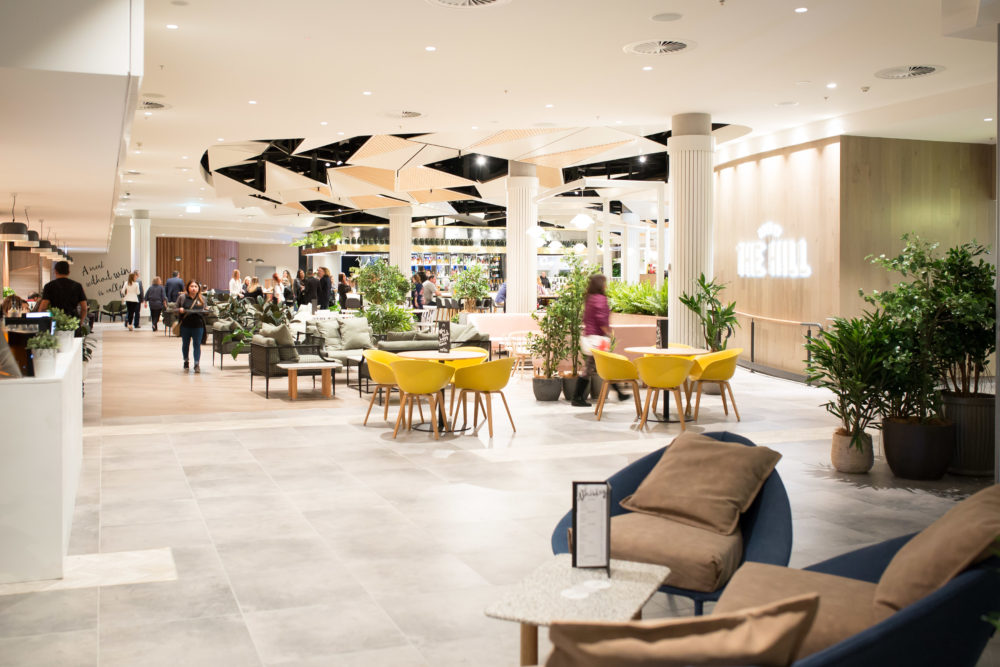 But what exactly is a 'social space' and what makes it differ from a food court? Cohen says that at Altis, a 'social space' is defined as a place where people gather, interact and enjoy themselves. "In the design of a social space, the seating areas themselves are just as important as the food outlets or other offerings," she says.
"Having multiple food offerings, the social space is created to offer different zones and levels of comfort," McLeod adds. "This ranges from lounges, banquette seating, counter height bars, among traditional dining tables and chairs. Lighting, textures and colour all help in setting the moods within the space."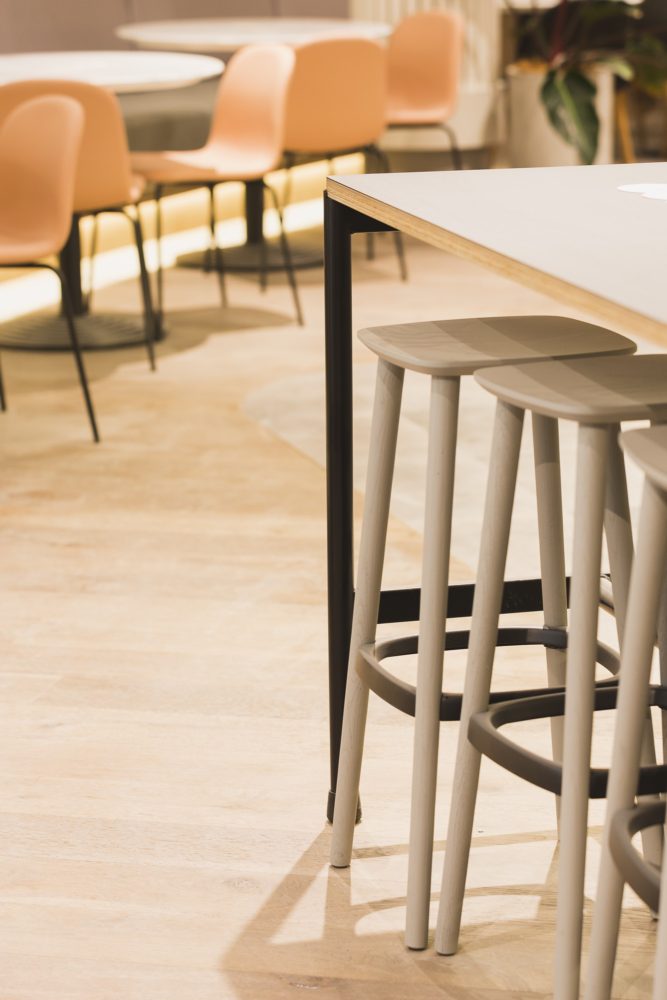 Aside from these practical elements within the venue, there is also a more ornamental part to the space – the ceiling. "The space we were working within was quite large, so we wanted to break that down into smaller, more intimate pockets, bringing the spaces down to a more human scale," explains Cohen. "As we needed to appeal to a broad demographic, we also chose a neutral palette to accommodate a number of different offers, brands and clientele."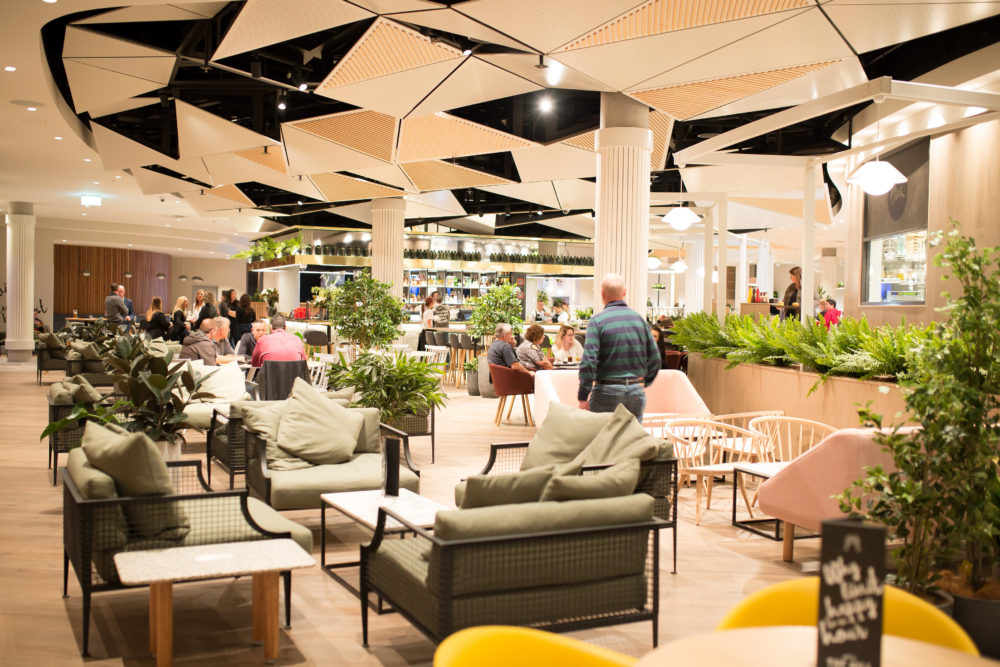 After more than 12 months of planning, the new venue is now open, with Made By The Hill general manager Simon Greally commenting, "Made By The Hill will bring everything you love about the city – the boutique bars and lounges, mouthwatering food and trendy cocktails straight to the heart of the west."
Photography by Kat Stanley Photography and Jacs Powell.
http://www.tommarkhenry.studio/
https://altisarchitecture.com/
—
TomMarkHenry has been shortlisted in IDEA's Retail category for its Di Lorenzo Tiles showroom in Waterloo. See the full shortlist here.