Sydney designer Greg Natale has opened his first flagship store – a highly polished space in the city's Potts Point's Gowrie Gate building.
Built in 1938 and designed by architect Dudley Ward, the Gowrie Gate building has a distinctly Art Deco look. Natale wanted the store's interiors to accentuate that design era, while also making the most of its corner location.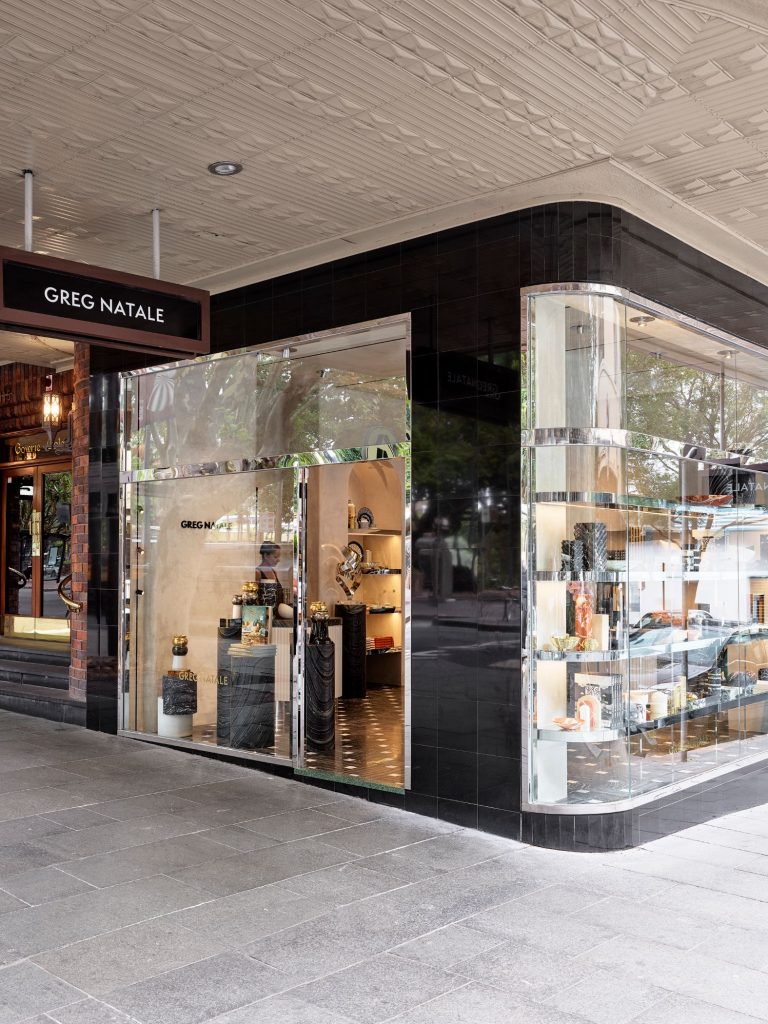 The flagship store features the designer's range of decorative homewares, gifts and decor, which were previously only available online.
The exterior has been covered in black tiles paired with a chrome window framed facade with curved glass.
Signage is elegant in gold on the shop facade and in black lettering on the wall to the side of the sales desk, with a sans serif font combined with all caps seeming to somehow manage bold and understated all at once.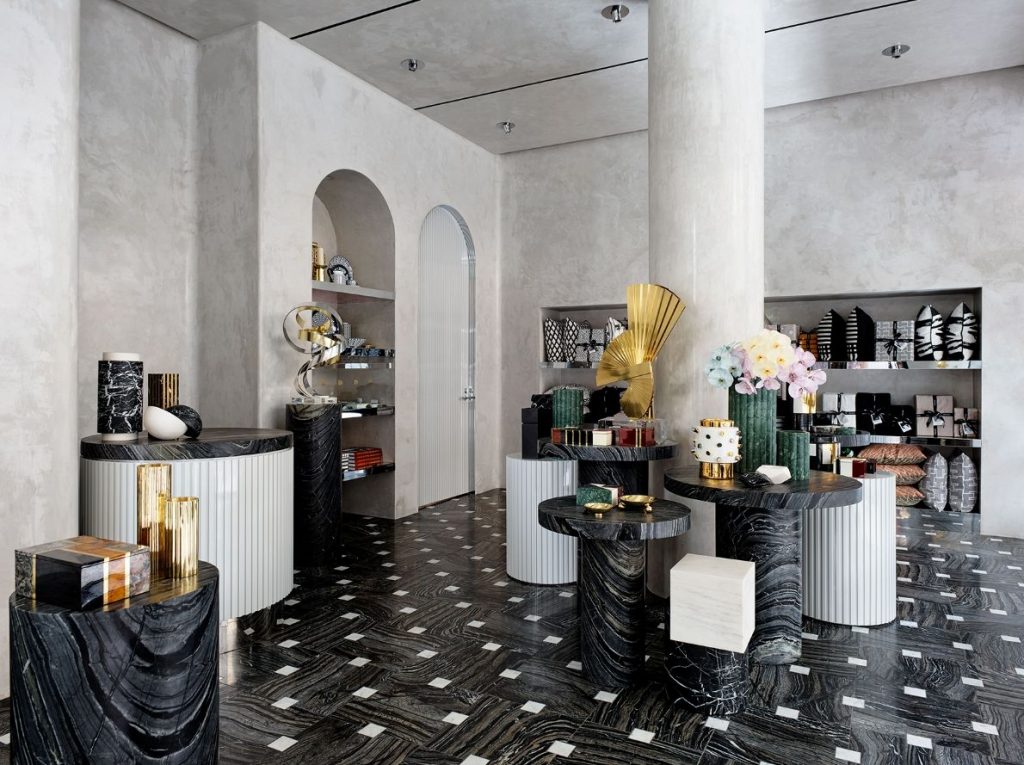 Inside, the space is covered in Natale's own custom rubato tile Jurassic marble flooring. The same black marbling has been used, along with a grey fluted finish, to create the columns that display products at the centre of the store.
The plaster ceilings and walls are hand-polished a light grey, paired with elegant high arches, while the shelving along the walls and windows are polished stainless steel.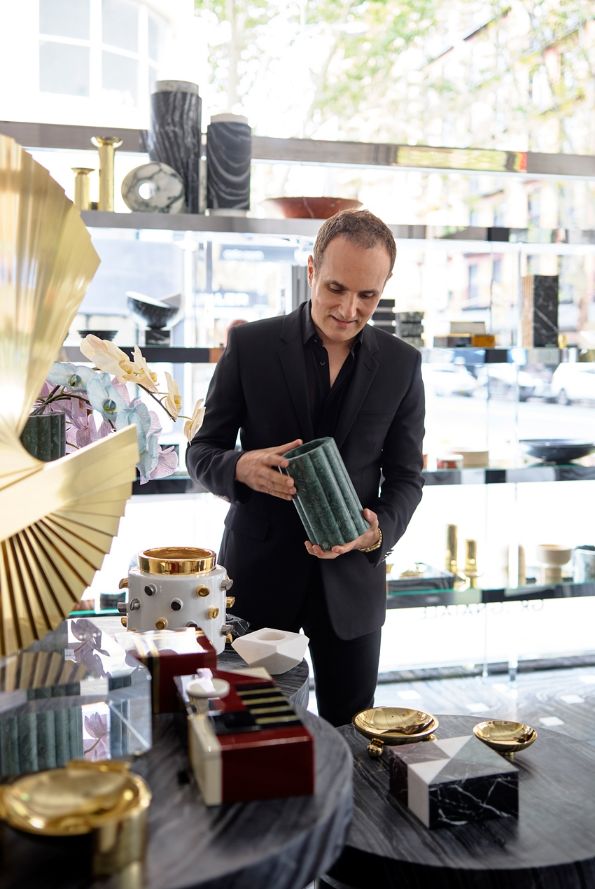 "It's with great pride and excitement that we can, for the first time, present my decorative home and accessories lines in this way," says Natale.
"It's the culmination of many years designing the pieces and searching for the right location. This space is dedicated to bringing you the unexpected, the new, the beautiful things you just won't find anywhere else – all against a backdrop that exudes elegance. I can't wait for you to experience it for yourselves!"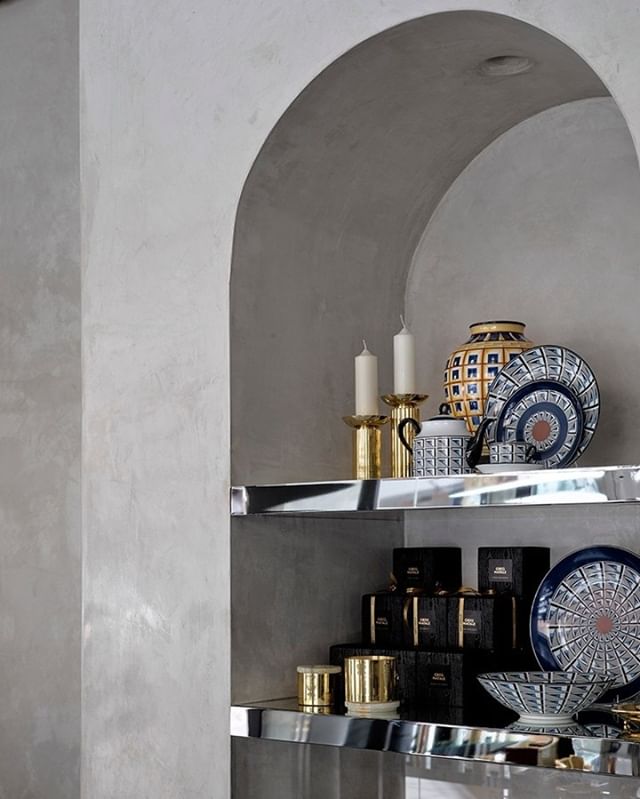 Natale started his interior design business in 2001. His first project for Greg Natale Design was decorating his sister's one-bedroom apartment with wall-to-wall custom-coloured Florence Broadhurst wallpaper, layered with matching artwork and linen.
Not only did this project win Greg his first award, it also announced his commitment to the creation of a new Australian interior, one that was unafraid of the big notes, unapologetic and, though bold in its approach, also considered, intricately layered and beautifully measured.
No stranger to designing stores for others, Natale is most recently behind kitchen company Snaidero's Sydney showroom.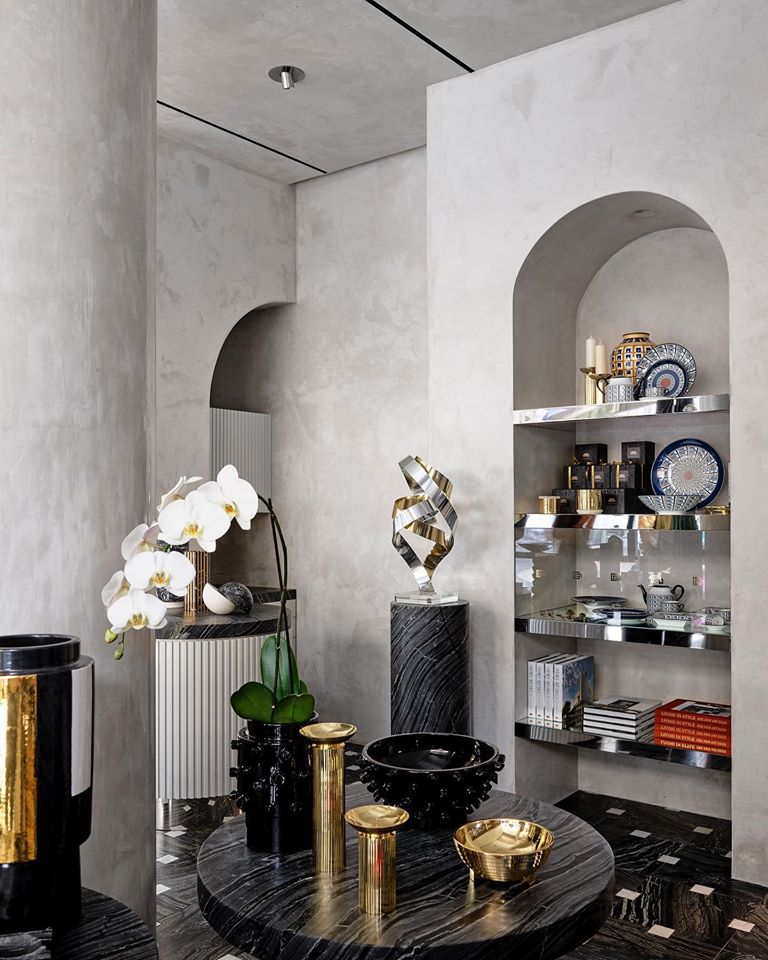 In 2019 Greg's collection of decorative accessories and homewares were launched in Bergorf Goodman on 5th Avenue.
His Sydney flagship store will sell the designer's range of marble, brass, shell and ceramic pieces, as well as his signature resin deco-inspired boxes, and other homeware items.
You'll also be able to pick up pieces from collaborators like Italian designer Gio Poni and American artists Keith Haring and Dan Murphy.
Photography: Anson Smart